6 Undrafted Free Agents Most Likely to Make the Detroit Lions' Final Roster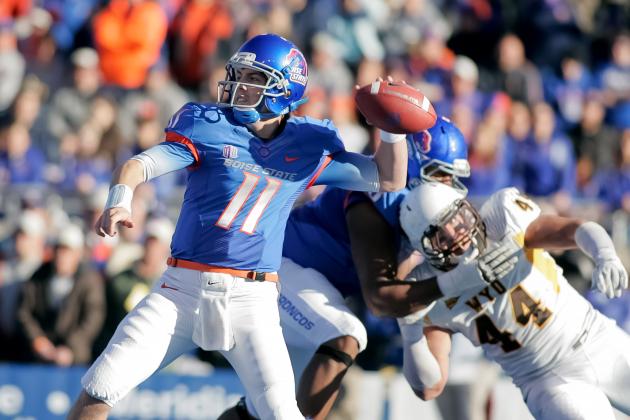 Otto Kitsinger III/Getty Images

For as much attention as the NFL draft gets, it's a shame more people don't pay as much attention to undrafted free agents.
Sure, they may not be the marquee college stars Andrew Luck and Trent Richardson were in college, but you can't pretend it's not exciting when your team signs a dozen hopefuls out of college within a day of the draft ending.
And in the case of the Detroit Lions, they actually managed to sign a UDFA who was also a marquee college star.
Now, there's a very good chance that none of the players picked up in the days since the draft will go on to make any impact whatsoever in Detroit or anywhere else in the NFL. That's the nature of the UDFA, and ultimately the reason nobody pays attention.
However, every once in a while, a superstar goes undrafted. More often, a UDFA will make it to camp, impress the coaches and make his way onto the roster as a role player.
I'm not going to say any of the Lions' UDFA signings are future superstars, but here are the six that have the best chance of making some waves in camp and cracking a competitive 53-man roster.
Begin Slideshow

»
Ethan Miller/Getty Images

The one UDFA that needs no introduction is the only one I give better than 50/50 odds to making the roster.
With Drew Stanton signing with the New York Jets (and then being traded to the Indianapolis Colts in the wake of the Tim Tebow fiasco), the Lions are without a third quarterback for 2012.
Given the Lions' sordid history of injuries at the quarterback position (to say nothing of its importance), I don't think this is a team prepared to run with only two quarterbacks on the roster.
Moore may not have starting-quarterback potential, but he does have enough talent, and a strong enough mind for the game to succeed in a secondary role for a long time.
Moore isn't hurting anyone being the No. 3 quarterback on the board, and should he turn out to be a better quarterback than projected, he goes from just being a good pickup to an absolute steal and valuable trade bait.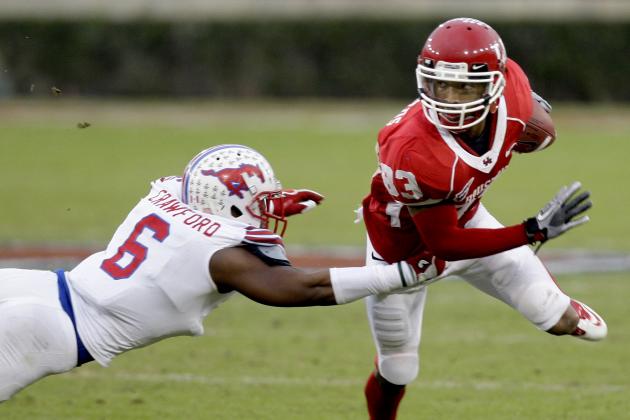 Thomas B. Shea/Getty Images

Think of Patrick Edwards like a poor man's Ryan Broyles.
Edwards is a guy most effective as a slot receiver on short/intermediate routes, and although he's a little smaller than Broyles, he's explosive off the line and quick-footed over the middle.
If Broyles starts the season on the PUP list, as has been rumored, the Lions will lack, for at least some time, the new threat in the slot that Broyles provides.
Edwards, at one point, had day-two grades on him but ended up falling off the map entirely. And if Broyles can't start the season healthy, his roster spot is open with no receiver of any consequence ready to take over the spot.
Helping Edwards' situation is the fact that he can return kicks. Since I expect the Lions to be looking for ways to move on from Stefan Logan, a talented, shifty young possession receiver with some return skills could be just the ticket.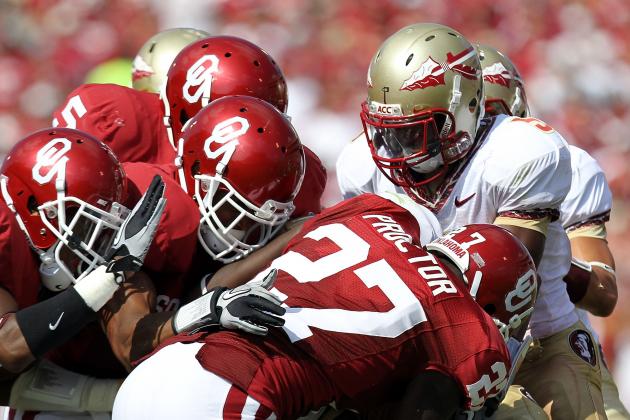 Ronald Martinez/Getty Images

In all honestly, with as (relatively) shallow as the talent pool is at safety, what the Lions are looking at there is a bunch of untapped potential.
So realistically, Sam Proctor is one of the longer shots to make the roster here. He would be hard-pressed to top the performance of Ricardo Silva last season in training camp/preseason, and Silva was cut, too.
Still, though, you have to think there's something there with the Oklahoma connection. The Lions drafted three Oklahoma Sooners in 2012 and picked Proctor up as a UDFA to make it four new Sooners on the squad. It could be that Proctor gets a bit of a boost playing around his former teammates.
More likely is that the Lions take the exact same safeties out of training camp that they did last year. However—and call it a hunch—it seems like a bad idea to count Proctor out at this stage.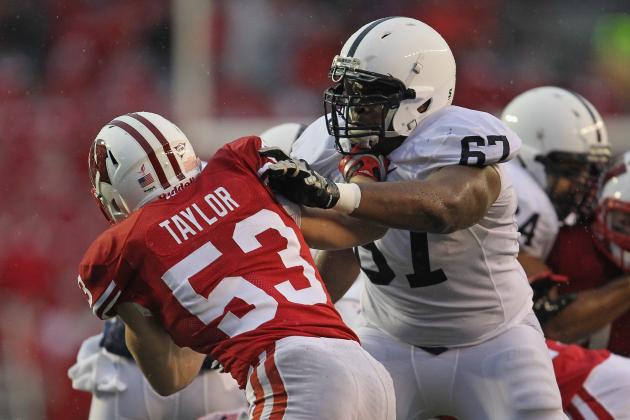 Jonathan Daniel/Getty Images

The Lions greatly value versatility from their reserve offensive linemen.
Dylan Gandy and Dan Gerberry can both play either center or guard, and Corey Hilliard can play either tackle position (and probably kick inside to guard if needed).
So it's no surprise that the Lions went after Quinn Barham, who played every offensive line position at one point in his college career at Penn State.
If there is one area the Lions are lacking more than anywhere else, it's on the interior line, especially in depth players. Barham has versatility but projects best as an interior lineman. If he shows even a glimmer of promise, there's little doubt he could supplant Gandy or Gerberry, a pair of journeyman linemen whose upside waved goodbye to them long ago.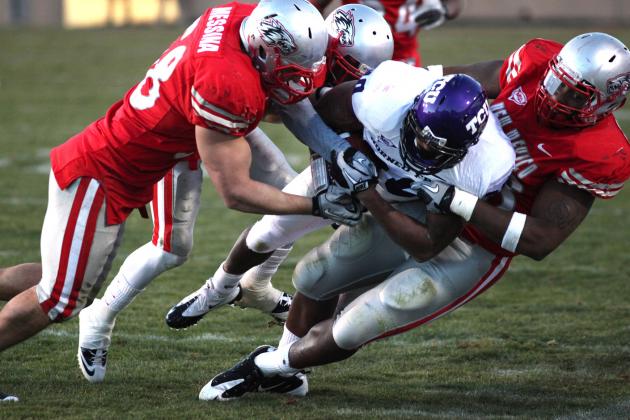 Eric Draper/Getty Images

The Lions don't really have a true backup for Stephen Tulloch should he go down with injury. They also don't have a whole lot of depth at linebacker (though this year's draft certainly helps).
Carmen Messina might not be the most athletic, flashy guy to provide the Lions with that depth, but he was incredibly productive in his college years. Messina regularly recorded double-digit tackles from the middle linebacker position, so much so that he is the Mountain West Conference's all-time leader in tackles.
He capped his college career off with a 21-tackle performance against Boise State, which helped him pass the all-time mark of former New Mexico Lobo Brian Urlacher.
That's as far as I'm willing to go in comparing Messina to Urlacher, but the guy can't be that productive without at least some talent. Whether it translates to the NFL level remains to be seen.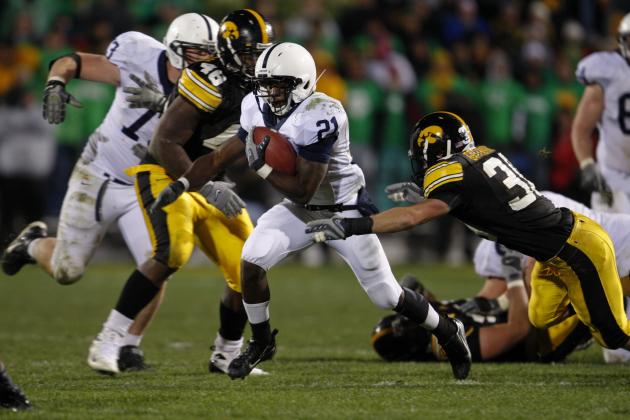 David Purdy/Getty Images

Meet the new Aaron Brown, ladies and gentlemen.
A speedster back with some minor off-field concerns and a limited ability to run it up the middle, Stephfon Green figures to compete to be Jahvid Best's concussion insurance policy.
What helps Green's case is the rampant uncertainly at the running back position right now. Though there is a fair amount of optimism going around, the fact remains the Lions could be missing any number of their top three running backs (Best, Mikel Leshoure, Kevin Smith) by opening day.
Green could help fill out the roster in the event of catastrophic injury. Given his size and speed, the Lions might also try him out at return man as another potential replacement for Stefan Logan.
Even still, without injury, Green is unlikely to get a shot to stick around, but how good are the odds the Lions go into the regular season with a completely healthy stable of running back?
Exactly. Green's chances aren't zero.