Rob Gronkowski, NFL Stars Will Waste Our Time on New Celebrity Dating Show
May 8, 2012

Andy Lyons/Getty Images
The brain trust at Fox has come up with yet another way to slowly drain the collective intelligence of this country. It's called The Choice, and it features a good amount of NFL swagger. 
Entertainment Weekly reports on the newest dating show that will either sweep the nation and take my patience with it, or die a quick and beautiful death. 
In each episode, four celebrities sit in spinning chairs and listen to non-famous prospective dates pitch themselves. Over the course of three rounds, the contestant pool is paired down until each celebrity has chosen their date for the evening.
You mean like The Dating Game?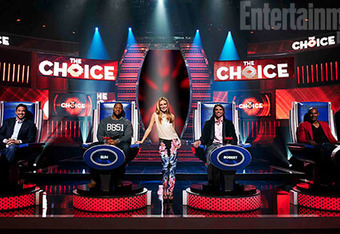 It's The Dating Game meets The Voice meets every other show you may have caught in the last few years. 
Why am I such a big fat sourpuss on this thing? Well, it's just sort of lame. Are we to expect that celebrities and athletes are going to find true love from a contestant pool of people that are looking more for a chance at fame than they are at a loyal partner?
I will play the part of vested viewer and will break down the best that the sports world has to offer this show. Rob Gronkowski, Ndamukong Suh and Warren Sapp are slated to feature. So let's power rank their date-ability for The Choice.
3. Warren Sapp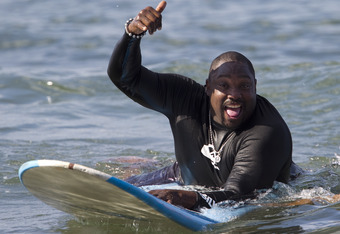 Marco Garcia/Getty Images
This is just what you need on a first date, an opinionated former athlete. That may not be the biggest issue facing the newly formed couple, though. 
As has been reported by many outlets, Warren Sapp is bankrupt, despite a lucrative job with the NFL Network as an analyst. As long as you stay clear of the lobster risotto or anything above the house wine, you should be golden. 
2. Rob Gronkowski
Oh, you might think hanging with Gronk would be nothing but wall-to-wall laughs, but there is only so much "Bro" one can take. 
You might hit the club after chugging a 12 pack of Smirnoff Ice. By the end of the night, you'll smell like Axe Body Spray and will no doubt be part of an embarrassing viral video. 
Stay clear.
1. Ndamukong Suh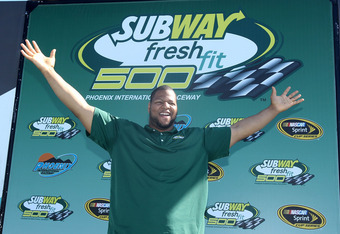 Christian Petersen/Getty Images
I am no woman, though my manhood has been questioned. So I can't say with certainty what women see in men. 
I am hoping that a firm knowledge of the Star Trek universe and an affinity for 90s TV is among them. I will go out on a limb that being the best at your job as well as offering Secret Service-type protection may be valued.
That is why we have Suh, a heavy hitter, as number one.
Not that any of this matters, because I will be watching real shows with far better value than this, like reruns of Charmed.