5 NFL 2012 Undrafted Free Agent Signings That Came out of Nowhere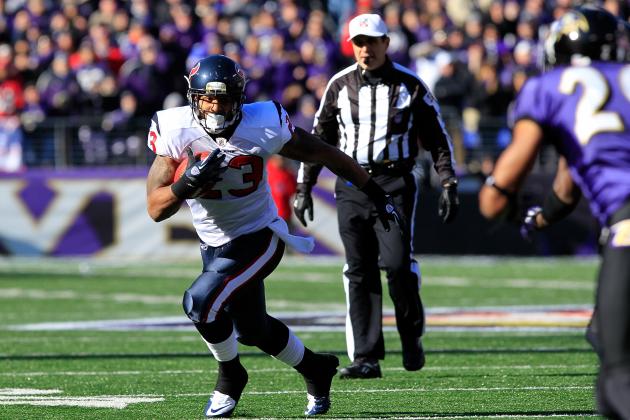 Chris Trotman/Getty Images
Might another Arian Foster-like player emerge from this year's crop of undrafted free agents?
Victor Cruz. Wes Welker. Arian Foster.
They all share one hard-to-believe distinction: None of them were drafted into the NFL.
Each was forced to pave their way with a team willing to take a chance on a guy who wasn't deemed big, fast or quick enough to merit a draft choice, and each has yielded a return on that investment that no one foresaw.
Many teams have already announced their undrafted free-agent classes for 2012, and it's possible that one or more of these players will one day be spoken of in the same vein as the aforementioned hidden gems.
We'll find that out down the road, but for now, let's take a look at five undrafted free agents that came out of nowhere.
Begin Slideshow

»
Photo Via Boston.com
The Colts need all the help they can get on the defensive side of the football, and they went all the way to a small town in Massachusetts to find this former Division III standout.
Eagan, a 6'4", 276-pound defensive end from Endicott, registered 8.5 sacks during his senior season with the Gulls. Perhaps more impressively, he totaled 104 tackles in 11 games.
In Indianapolis, he may be used as either an outside linebacker or defensive end in the team's new 3-4 defensive scheme, and Eagan will be out to prove that his D-3 mettle can get it done in the pros.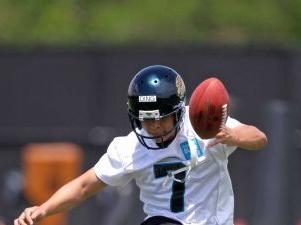 Photo Via greenwichtime.com
There's a technicality involved here, as Ling Dong was actually only invited to participate in the Jaguars' rookie mini camp. He has not yet received a contract offer, but that doesn't make his NFL story any less remarkable.
Dong is seeking to become the first Chinese-born NFL player. He played collegiately at Norwich University in Vermont, and is hoping to continue his improbable run to an NFL roster.
The Jaguars already have veteran kicker Josh Scobee in place, but Dong nonetheless has been given an opportunity to compete. That's a good start.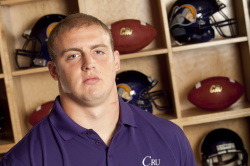 Photo Via StateOfTheTexans.com
Nope, Nate Menkin didn't help protect Robert Griffin III at Baylor. He lined up as an offensive tackle at Mary-Hardin Baylor in Belton, Texas.
But Menkin's small school roots won't preclude him from trying to earn a shot in Houston, where he will look to compete to make the Texans roster.
The team cut offensive tackle Eric Winston in free agency this offseason, and a position battle to replace him is likely to ensue in training camp. Menkin has his work cut out for him to try to earn his NFL keep.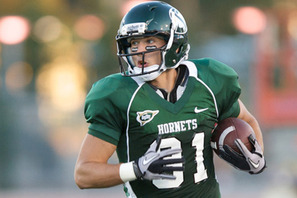 Photo Via hornetsports.com
The Tennessee Titans took a receiver in the first round of the draft in Kendall Wright of Baylor. They then went on to take a flier on an unknown receiver from Sacramento State in Chase Deadder.
Deadder, 6'5" and 215 pounds, was a dominant threat in college, and he'll now have a chance put his talents to the test in the pros.
History—at least to a degree—bodes well for Deadder. Long snapper Lonie Paxton, once an undrafted free agent out of Sacramento State in 2000, has enjoyed a successful NFL career with both the Patriots and Broncos.
Photo Via hsujacks.com
The Panthers had one of the most potent rushing attacks in all of football in 2011, but that didn't stop them from adding a runner who played in California in 2011.
Actually, make that two, as the team signed former Chargers back Mike Tolbert in free agency and Lyndon Rowells, out of Humboldt State, as a college free agent.
And while making the roster for Rowells remains a long shot, it's unlikely that many expected him to find his way into the NFL to start. As we've learned from previous undrafted unknowns-turned-stars, anything can happen when given a chance. Rowells has his.