40 Established MLB Players That Moneyball Would Call Overrated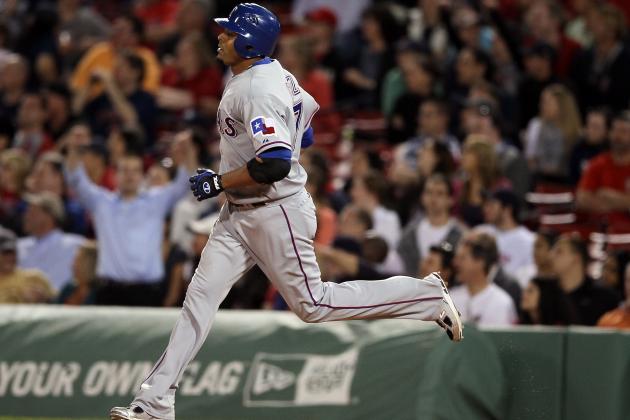 Elsa/Getty Images

Many baseball pundits and fans look at the game a lot more analytically now.
We know that batting average and wins really don't mean all that much for players, and other stats are not only more important, but can show how a player will do later.
That is where the whole idea of Moneyball comes in.
General managers like Billy Beane try to find the right players to build with using advanced stats rather than the eye test, and from that evaluation will find many players to be overrated.
Here are 40 such players overrated by Beane, Moneyball or any sabermetrician. Stats are from Baseball-Reference, with the exception of FIP, which comes from Fangraphs.
Begin Slideshow

»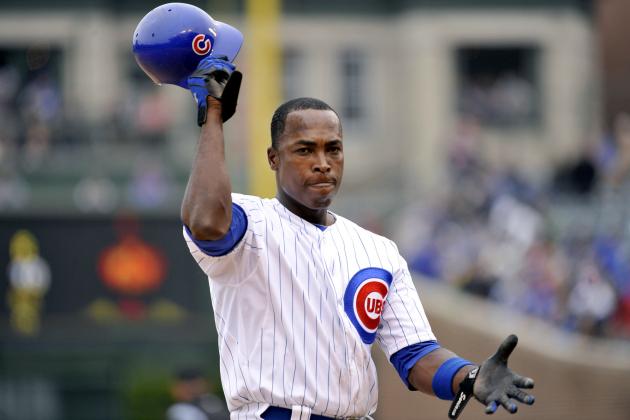 Brian Kersey/Getty Images

If we're going by the size of a contract, then everyone considers Soriano overrated anyway. That being said, sabermetricians never would have given him such a contract in the first place.
He doesn't perform well on defense, making his WAR much less for his career than it could be, plus his inability to walk much gives him a rather low OBP despite a usually solid batting average.
A player who walked 50 times only once in his career is a player that Beane would pass on, no question.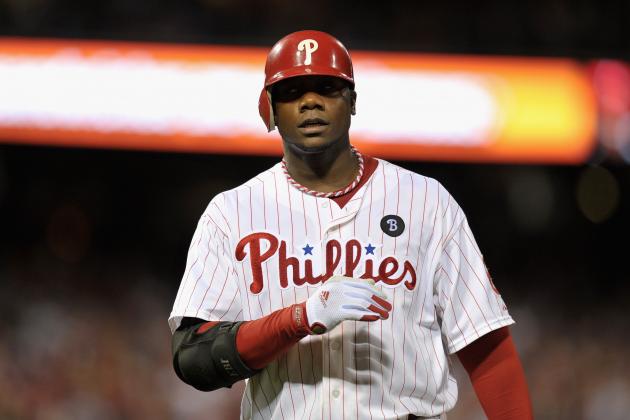 Drew Hallowell/Getty Images

One big thing about sabermetricians is that they value defense quite a bit, even for positions such as first base. It's why Ryan Howard lands on here despite being a perennial MVP candidate.
His defense is ranked very poorly, which makes his WAR only decent, even during his MVP season. Yes he's great at hitting home runs and driving in runs, but that's not really what advanced stats look at.
In what sabermeticians look at, he's not that good.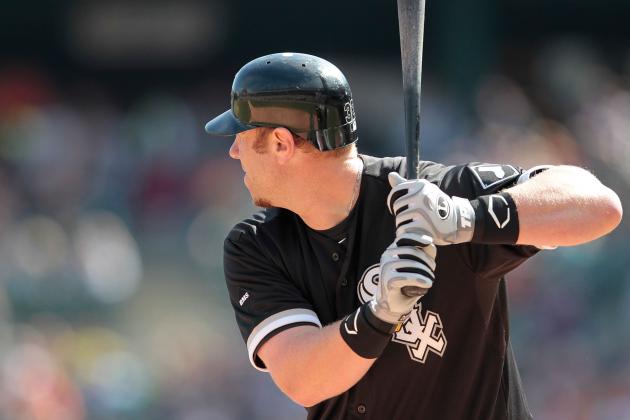 Leon Halip/Getty Images

Let's ignore 2011 as a crazy anomaly for now and look at Adam Dunn's overall track record.
Usually, he's a sure thing who can drive in 100 runs and walk 100 times. Since sabermetrics look at OBP more, and Dunn's tends to hover around .400, how can he be overrated?
Aside from being a poor defender, he strikes out far too often. Being a three-true-outcomes player hurts his value, even if he is a best-case scenario there. All it takes is a bad streak and you end up where he was in 2011.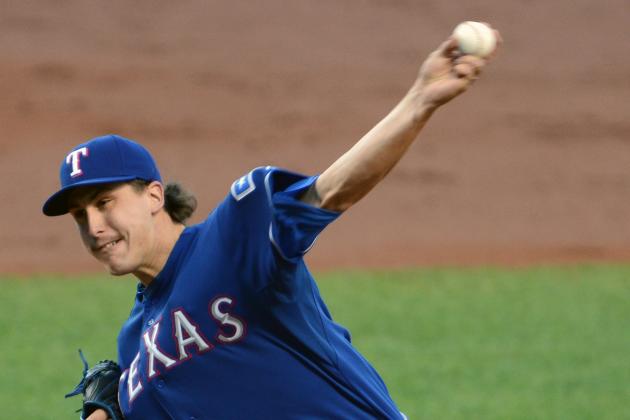 Jason Miller/Getty Images

Can one consider a pitcher in only his fourth season an established star?
The Texas Rangers apparently feel that way about Derek Holland, as he's now signed through 2016 with options through 2018 after winning 16 games in 2011.
Going 16-5 looks nice on the surface, but his ERA of 3.95 was merely solid. A WHIP of about 1.35 is nice, but he hasn't done anything to get No. 2 pitcher money aside from getting lucky and having a great win-loss record.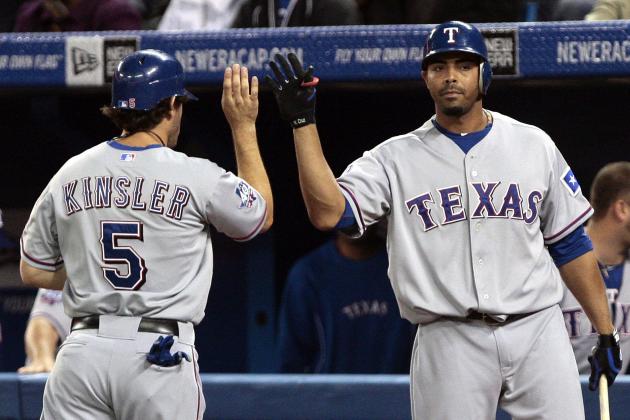 Abelimages/Getty Images

For the past few seasons, I considered Nelson Cruz to be one of the more underrated players in baseball.
When healthy he was able to hit for a good average while mashing 30 or so home runs a year easily, yet got little publicity.
With the exception of 2010, his WAR has never been that good, especially on defense. Also, his OBP isn't all that high since he rarely walks, which you would expect a power hitter to do from a sabermetric standpoint.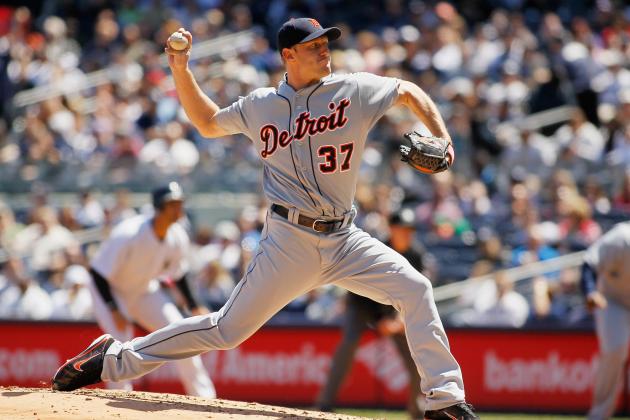 Mike Stobe/Getty Images

Many were praising not only Detroit's hitting, but also their pitching staff entering the 2012 season.
No one doubts Justin Verlander's dominance, but after that I was never exactly sold, especially on Max Scherzer.
Scherzer went 15-9 last year, and non-sabermeticians will look at his continually improving win-loss record. However, his ERA of 4.43 was mediocre, as was a 1.2 WAR. His struggles so far this year make it look like Moneyball might be right on this one.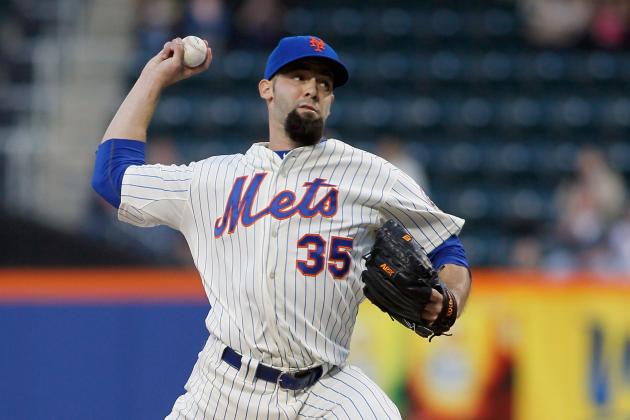 Mike Stobe/Getty Images

R.A. Dickey doesn't seem to get much press, but I would consider him quite an underrated pitcher. Dillon Gee, who has cemented himself in the rotation now, would be overrated.
Gee went 13-6 last year in his first full season, but an ERA of 4.43 isn't good, nor is only 114 strikeouts to 71 walks. He had a better WAR in five games in 2010 than he did in 2011.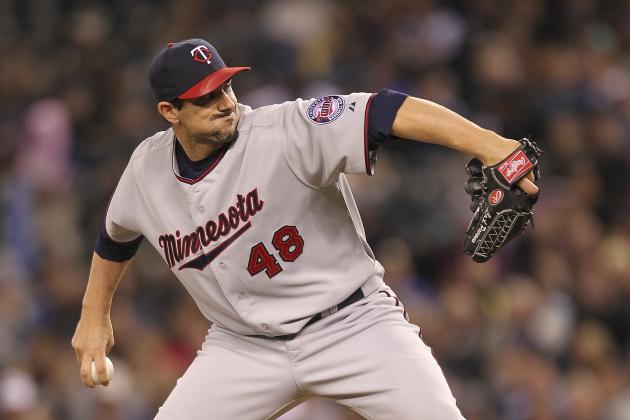 Otto Greule Jr/Getty Images

Carl Pavano strikes me as a player who's not an ace necessarily, but a solid innings-eater that can be plugged in and can be a very solid competitor. Sabermetricians, however, would consider him an afterthought.
If his great 2004 season and comeback 2010 season are removed, then his career WAR falls to about eight, less than one per season.
He can get wins at times, but he's never been able to keep his ERA down, and he'd be more of a No. 4 or 5 rather than a No. 2, or even an ace.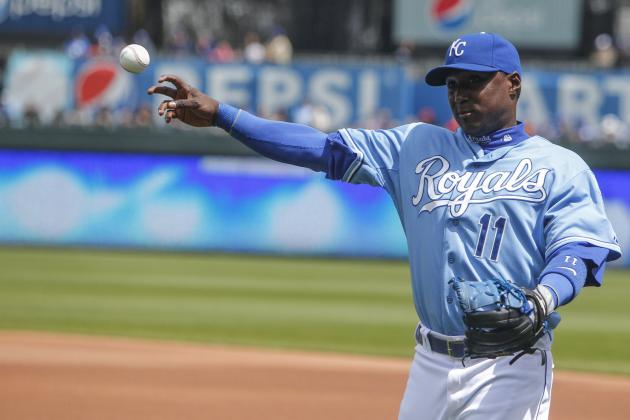 Kyle Rivas/Getty Images

Yuniesky Betancourt is a person that really divides traditionalists and sabermetricians. Those that use basic stats would look at his offensive output in 2011 and 2010 and consider it solid, albeit not great.
Due to a complete lack of walks and few strikeouts to go with poor defense, sabermetricians consider him one of the worst active baseball players, and a negative career WAR does not exactly help his case.
So far he has more walks than strikeouts this year, so maybe he's turned the corner.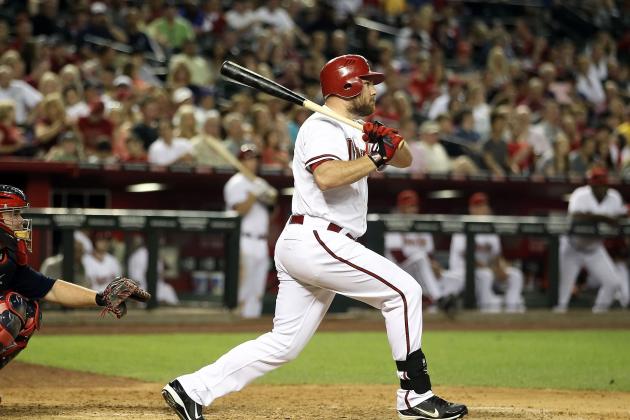 Christian Petersen/Getty Images

When Billy Beane saw Jason Kubel available as a free agent, I doubt he ever thought to bring him in despite the A's not having outfielders.
A closer look at his numbers shows why.
He had one good year in 2009, driving in 100 runs and hitting .300, but besides that he's merely serviceable. He had a -0.5 WAR in 2010 and 0.5 in 2011, and his BABIP was very high compared to his batting average, suggesting that he's been lucky with his hits, especially so far this season.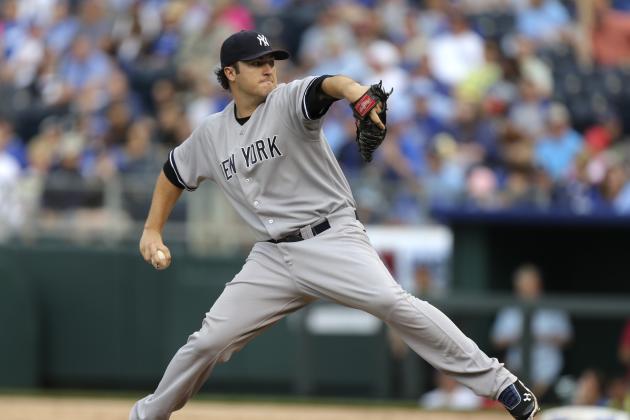 Ed Zurga/Getty Images

At this point, I think this is a case where the traditionalists have now caught up with the sabermetricians. Phil Hughes being overrated, especially a couple years back, is now generally accepted.
He was the next big thing after going 18-8 in 2010, but a 4.19 ERA and a WAR of only 1.7 made it seem that he would fall to mediocrity soon enough, and that combined with injury has made his season so far a bit hard to watch.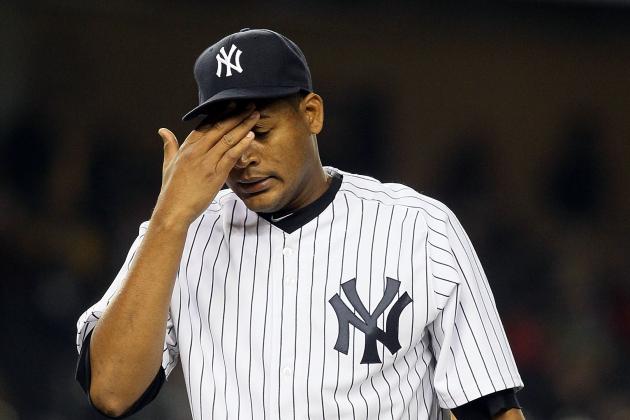 Jim McIsaac/Getty Images

While Phil Hughes being overrated is perhaps accepted, the same judgement on Ivan Nova would be met with a lot more controversy, especially since he went 16-4 in his first full season and looked like a great No. 2.
A 3.70 ERA and 1.72 BB/K ratio are good but not great, and his WPA of 0.2 meant that pretty much any decent pitcher could have gotten 16 wins with that lineup behind him.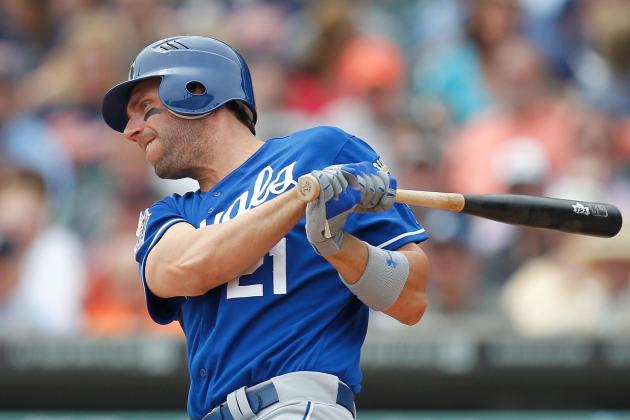 Gregory Shamus/Getty Images

Alex Gordon was the surprise of the league in 2011, breaking out with a 7.1 WAR, .303 average and 23 home runs. He was the best player in the league not to make the All-Star game. How is that overrated?
His BABIP was .358, and it seemed like every sabermetrician had him stepping back big time just like they said about Austin Jackson in 2010. They were right then, and so far with Gordon's struggles, they have been right here.
Gordon will still have a good season; sabermetricians just say not to expect an MVP-caliber season again this year, but instead a 270-.280 average and an OBP around .350.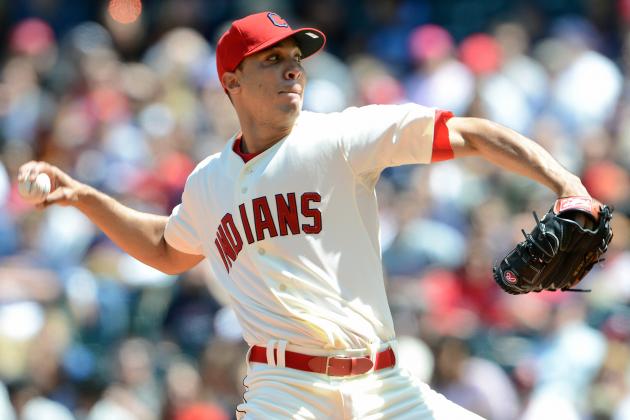 Jason Miller/Getty Images

When Ubaldo Jimenez had that amazing start in 2010 for the Rockies, everyone tabbed him as the next great ace, especially considering that he had that performance in Coors Field.
He regressed after that.
As a result, the Cleveland Indians sold the farm for an 0.8 WAR guy in 2011. His WPA has been -2.5 since that 2010 season, so he's actually hurt the Rockies and Indians.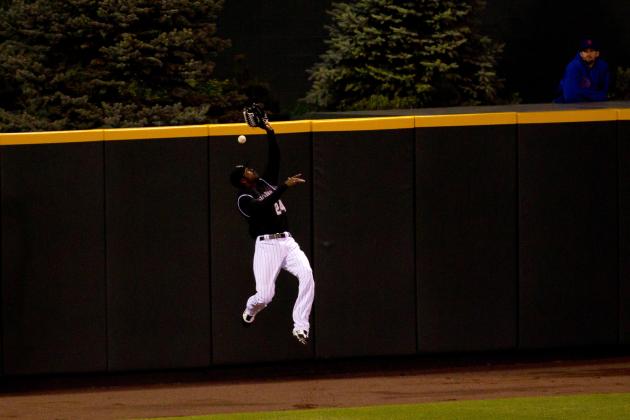 Justin Edmonds/Getty Images

Dexter Fowler plays in Coors Field half the year, so his stats may already be inflated. As a result, he's considered overrated, but not for the reason you may expect.
His BABIP the past two seasons has been .328 and .254 despite hitting around .260. It shows that he's getting lucky with his hits, and as a result a return to more accurate levels would make him more than replaceable.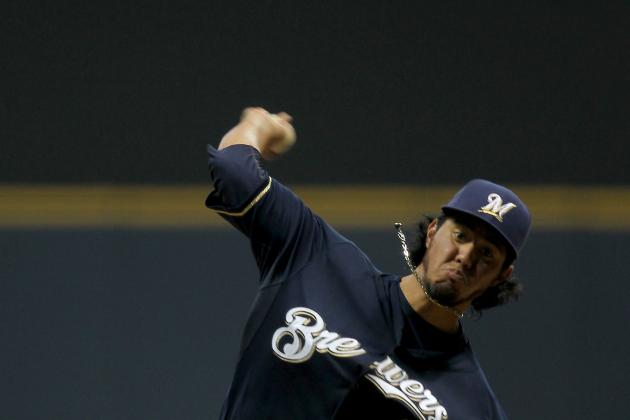 Mike McGinnis/Getty Images

I've always considered Yovani Gallardo to be someone who should be an ace, and a rather underrated pitcher. Sabermetricians, on the other hand, will consider him overrated.
His WAR has consistently been around two, which is solid but certainly not ace-caliber. His high strikeout numbers combined with good win totals have made him a potential Cy Young candidate, though he's really a No. 3 or 4 guy based on Moneyball.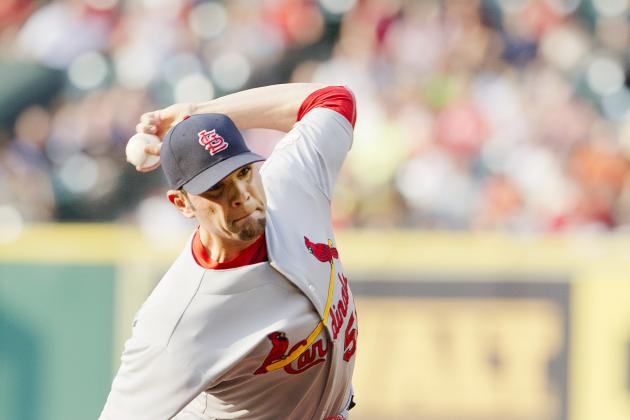 Bob Levey/Getty Images

Jaime Garcia burst onto the scene in 2010 with the St. Louis Cardinals, and was holding his own with Chris Carpenter and Adam Wainwright. 13-8 and 13-7 records in two years make it look like he's doing well.
That being said, his WAR in 2011 was under one, and his WPA was actually negative. I still think he's a great option at No. 3 for the Cardinals, but the advanced stats aren't showing that.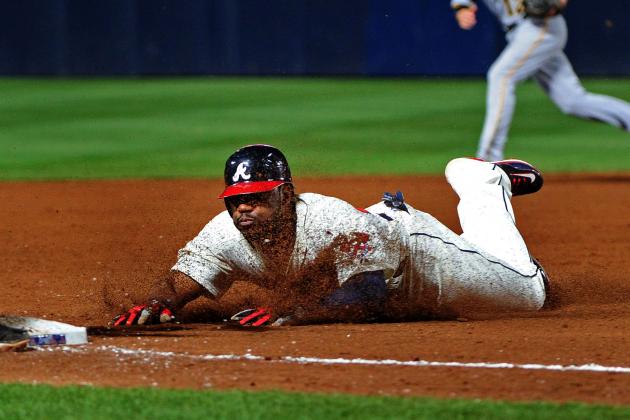 Scott Cunningham/Getty Images

Jason Heyward can be either overrated or underrated depending on how you look at it. It's clear that either his 2010 or 2011 season was a fluke, but which one was it?
Advanced stats show a high BABIP in 2010 but a low one in 2011, as well as a negative WPA. As a result, even if his power numbers return, you can't realistically expect a .300 average out of him.
Sabermetricians have his stat lines somewhere between the two years, which would be simply serviceable.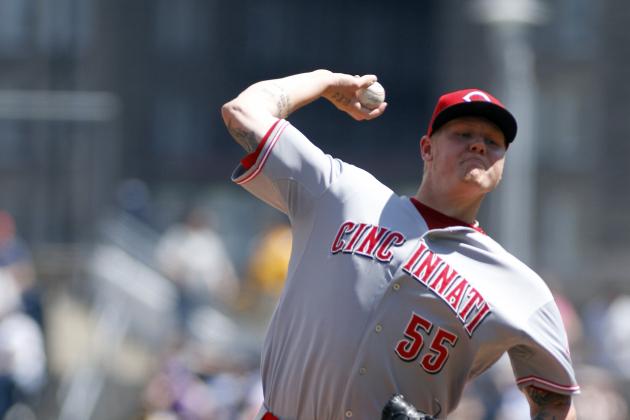 Justin K. Aller/Getty Images

I already thought Mat Latos was overrated just due to playing in PETCO Park his whole career. Billy Beane and company, however, have a different reason to consider him overrated.
In 2010 and 2011, his WAR was 2.6 and 1.3, and his WPA in 2011 was 0.5. Those are not ace numbers, and his struggles in Cincinnati so far show that he has a way to go before becoming an ace of any team that isn't the Padres.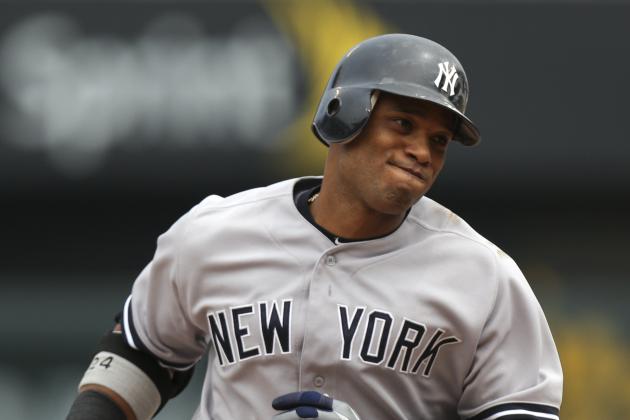 Ed Zurga/Getty Images

Cano is another instance where traditionalists and sabermetricians disagree.
As a traditionalist, I think he's perhaps the best second baseman in the game today, with good-enough defense and amazing offense.
Sabermetricians, on the other hand, hate his defense, noting a poor UZR. His 4.9 WAR last year wasn't near a top-10 number despite finishing in the top 10 in MVP voting.
I disagree with him being overrated, but some don't care for him much.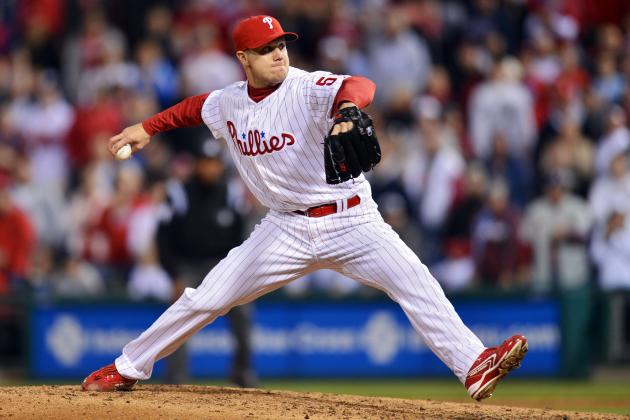 Drew Hallowell/Getty Images

If there's one thing that sabermetricians really note, and something I can agree with, it's that they consider closers overvalued big-time. With the exception of an elite talent like Mariano Rivera, they aren't worth eight-figure salaries.
First on that list is Jonathan Papelbon.
His 2006 season was elite, and 2009 was great as well, but he has an 18 career WAR in eight seasons. While his positive WPA is high, so is his negative. He could be elite one year and merely okay the next.
His overall base numbers and WPA are good enough that he almost isn't overrated stat-wise, though.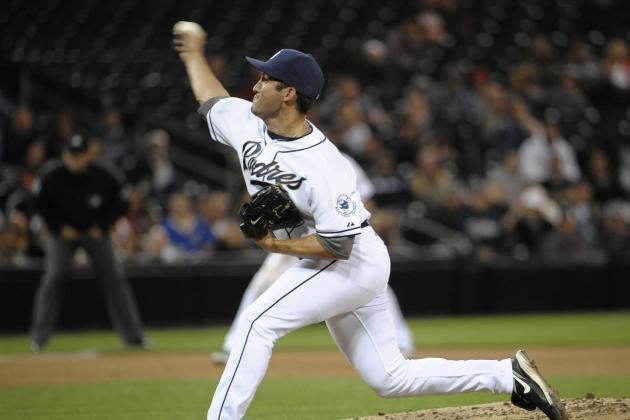 Denis Poroy/Getty Images

Billy Beane will be the first to tell you Huston Street is overrated, since he let him go in a 2008 trade. Rockies fans will say the same, and given his salary, it seems easy to say he's overrated.
An ERA between 3.00 and 4.00 the past four seasons is not elite closer material, nor is never reaching a WAR of two sans his rookie year. Despite keeping his walk totals very low, he's still overrated from a sabermetric standpoint.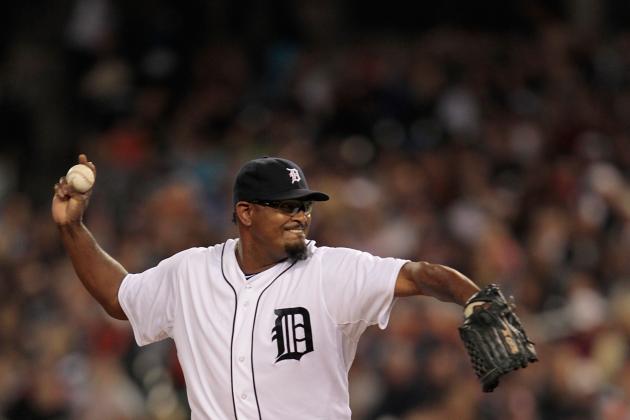 Leon Halip/Getty Images

Jose Valverde has been a great closer for nearly a decade, as well as a fun one to watch. How can he be overrated, especially after not blowing a save last year?
His WAR has only gone over two a couple of times, and despite leading the league in saves three times, he didn't contribute a great deal to team wins. His WPA was only great last year, and that may have been helped by pitching for the Tigers.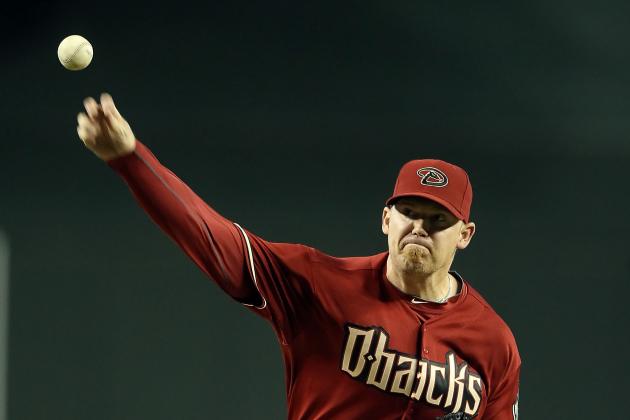 Christian Petersen/Getty Images

Despite a few bad seasons mixed in with a few great ones, Putz was given a multi-year deal by the Diamondbacks. The money was nicer than other contracts on this list, but it was still too much.
His WAR hasn't hit two since 2007, and while he was an elite closer in 2007 with a league-leading WPA, it's been negative three of the past four seasons, so he's actually been hurting his team.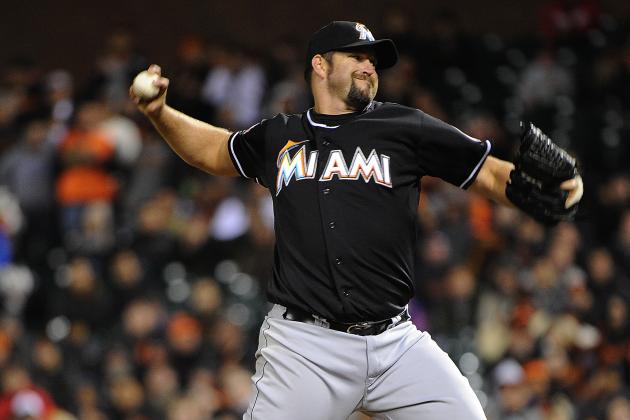 Thearon W. Henderson/Getty Images

Heath Bell is a guy who nearly everyone excluding Marlins fans expected to struggle in 2012. It's easy to say it was due to playing in PETCO Park, but the truth is more complicated.
Yet again we have a player whose WAR was two or under (by comparison, since you're probably wondering by now, Joakim Soria's was 3.5 or higher from 2007 to 2010), and he only had two good WPA years in his career.
His 2012 numbers for both are already awful, as you could imagine.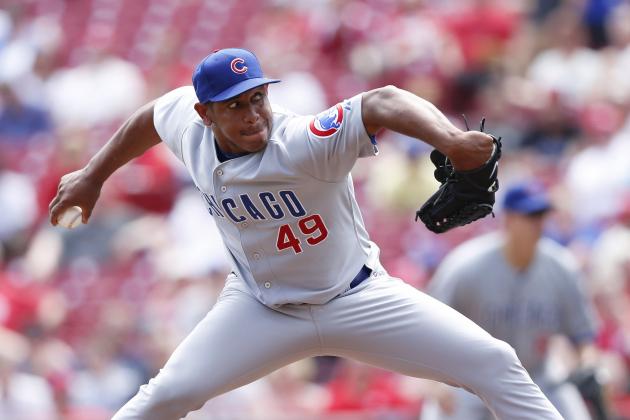 Joe Robbins/Getty Images

Carlos Marmol is going to make nearly $10 million next year, yet he's been relieved of closing duties for now. Was giving him so much money preventable?
From a sabermetric standpoint, yes.
His WAR has been much better per season than many on the list, but an ERA over 4.00 last year combined with a FIP that was only good in 2010 means that the season that earned him a contract extension was partially the result of luck.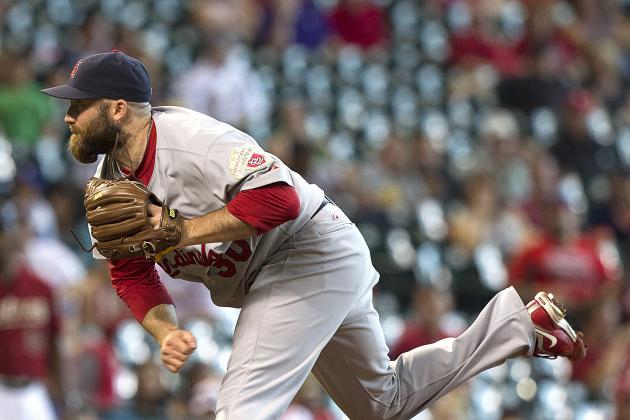 Bob Levey/Getty Images

After Jason Motte stepped in for Ryan Franklin and helped the Cardinals win the World Series, many treated him as the next great closer. The stats don't seem to follow that.
A WPA of 1.3 and 1.2 the past two seasons is solid, as is a WAR of 1.3 both seasons. Plus, even simple stats show he may be overrated, as he converted nine regular-season saves in 13 opportunities last year.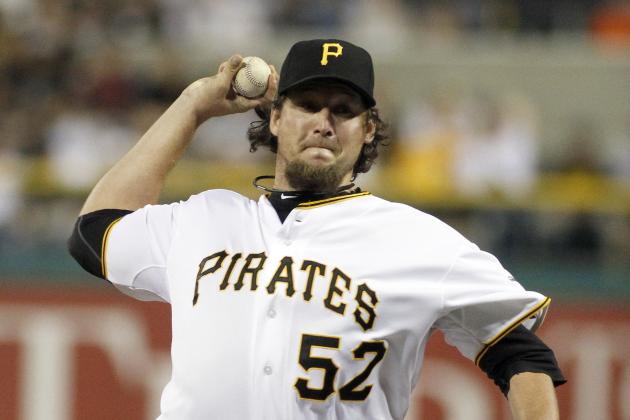 Justin K. Aller/Getty Images

Joel Hanrahan had a career year in 2011 with an ERA under 2.00 and an All-Star appearance. While I thought he may be the next elite reliever, I'm sure sabermetricians wanted to trade him while his value was still great.
However, projections for 2012 on Fangraphs were for an ERA in the 3.50 range, which seems to be happening. That's not bad, but it's certainly not elite.
His XFIP last year was 2.98, which is still very good, but it shows that his ERA would have been closer to 2.50 in different circumstances.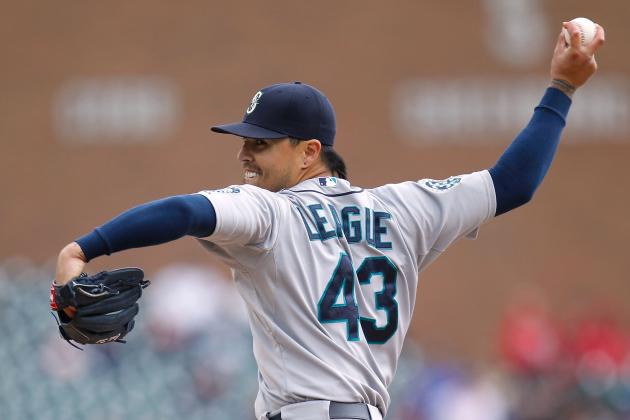 Gregory Shamus/Getty Images

Brandon League seems to be getting better every year as the Mariners' closer, and could be on his way to a second straight All-Star appearance. At least, that's how it looks on the surface.
In reality, he hasn't even hit a WAR of one yet, and despite a great start so far, his WPA is actually negative. As a result, it's most likely that his ERA will balloon as the season progresses.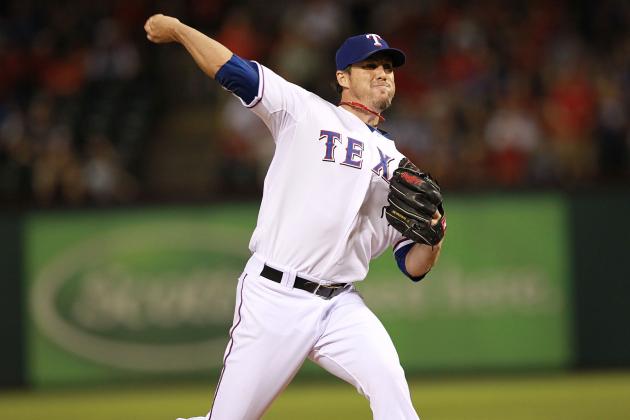 Ronald Martinez/Getty Images

During his time with the Minnesota Twins, Joe Nathan was consistently an elite relief pitcher, there was no doubt about it. Since Tommy John surgery, he's still being paid like an elite reliever when he's not.
His WAR in 2011 and 2012 cancel out at zero. While a WPA of 0.5 isn't terrible, it's not a three-year closer deal type number, especially when his age is added in.
I'd love to see him bounce back, but the stats suggest he'll be solid at best.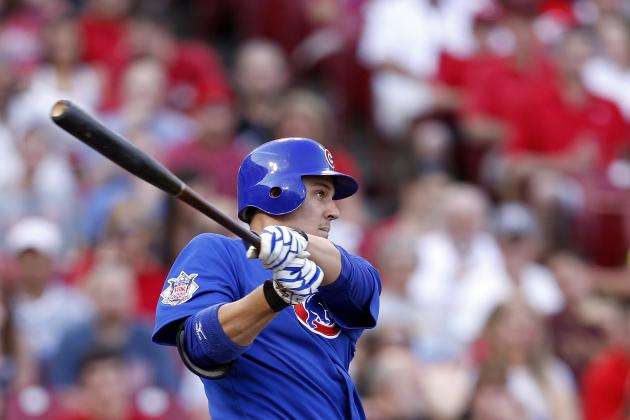 Joe Robbins/Getty Images

The next group of players is going to include ones that have started out great this year, but that Moneyball would tell us aren't going to stay that way.
The first is Bryan LaHair, the first baseman who has been tearing it up for the Cubs.
LaHair's .370 batting average is great, as are his seven home runs already. As great as his power looks, his BABIP is over .500, and that combined with an increasing strikeout rate means that he'll fall back to earth soon enough.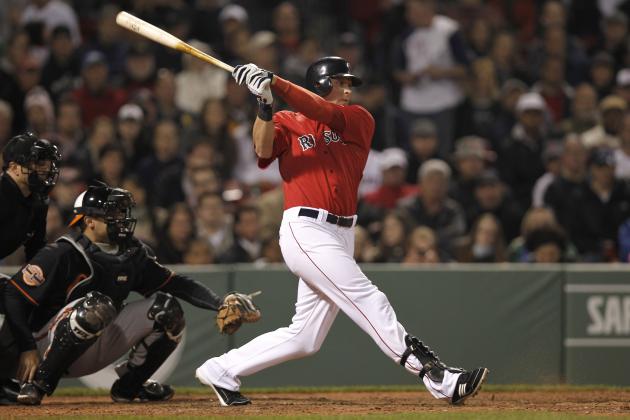 Winslow Townson/Getty Images

Ironically enough, one of the players who is having the best luck this season is a player Billy Beane let go.
On the surface, it looks like a bad move, since Sweeney is now hitting over .350 with the Red Sox and has 13 doubles.
However, his BABIP is .438 so far, 100 points higher than normal for him. Once that falls back down to earth, his average could end up being around .300, but otherwise he'll go back to being the light-hitting outfielder he normally is.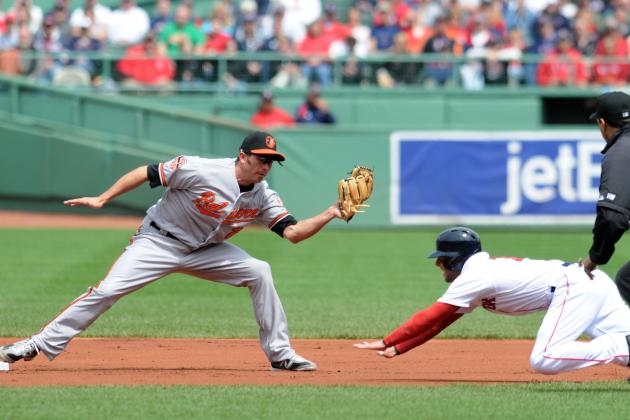 Darren McCollester/Getty Images

It took him quite a few seasons to land a starting job, let alone become a solid player, but Robert Andino has finally done so with the Orioles.
His batting average of .322 makes it look like he could have a breakout year, but this won't be the case. Andino's BABIP is .403, and even if it falls to .350, it will knock his average under .300.
He could very well match his 2.2 WAR from last year, so he's not going to be a terrible player, but no one should be expecting an amazing year just because he's hitting well.
Leon Halip/Getty Images

Austin Jackson is working his butt off to prove all sabermetricians wrong this year. He already has a 1.4 WAR and is hitting over .300, plus his strikeouts are down.
However, his first two seasons his batting average and BABIP were about 100 points apart. Right now that difference is 70, so a .270 average is more realistic for him.
He's improving, but he has 0.5 WPA for his career. He's not at a great level just yet, and I don't think sabermetricians will ever get on his side, though I like what I'm seeing personally.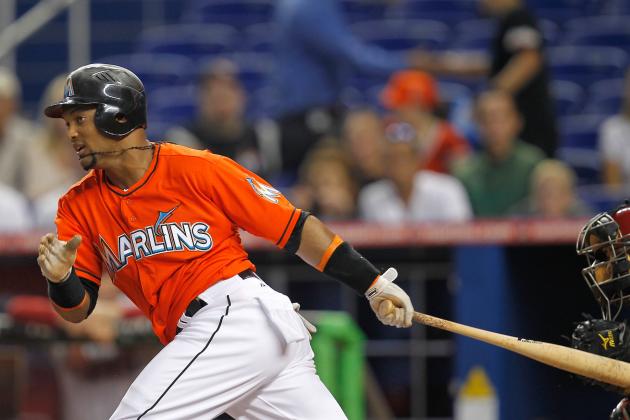 Sarah Glenn/Getty Images

Emilio Bonifacio emerged as a dynamic utility player for the Marlins last year, and after batting nearly .300 he cemented his status as a guy who should be playing every day.
However, even when his BABIP is high his average isn't all that great.
His BABIP was .372 when he hit .296, and it's down to .328 now. For as dynamic as he was last year as well, his WPA was zero, so he actually did not help his team much at all.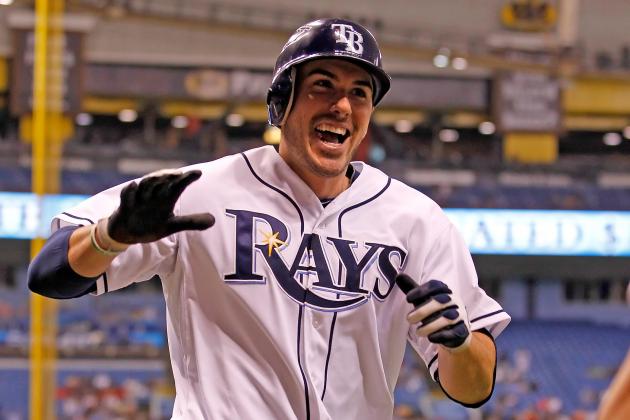 J. Meric/Getty Images

Matthew Joyce burst on the scene last year as an everyday player for the Tampa Bay Rays, hitting .277 with good power and making the All-Star team.
That being said, despite his walk percentage being way down last season, his average was good thanks to a solid BABIP. If his walk total stays low, then his batting average will return to the .250 range.
Whether or not 2011 is an anomaly remains to be seen, but it looks like a great April and May modified his totals.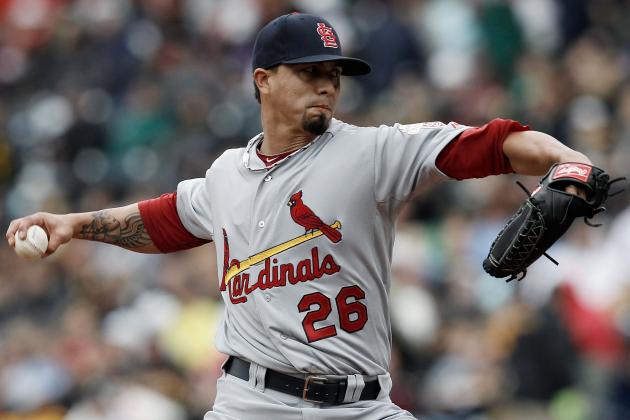 Jared Wickerham/Getty Images

Kyle Lohse had a great bounce-back year in 2011, going 14-8. He seems to be continuing it this year as well, going 4-1 with a 2.11 ERA so far.
Nonetheless, sabermetrics show him as being overrated, which isn't helped by his inconsistency. His WPA was zero last year, and he did have many quality starts, so his record seemed based mainly on luck.
We'll see if his luck continues or if he actually did improve this year.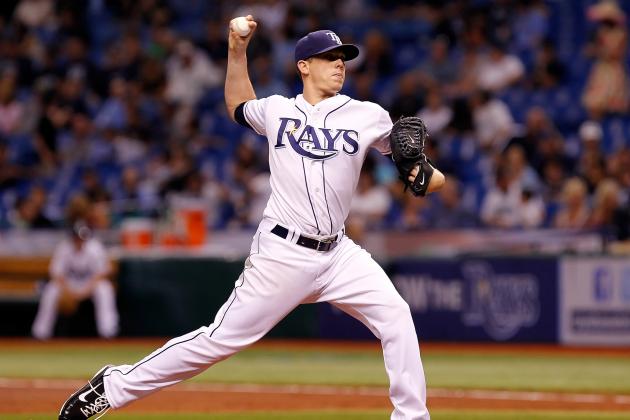 J. Meric/Getty Images

Jeremy Hellickson established himself last year with an overall great season, winning the Rookie of the Year award in the process. He's in line for another great year, so how can he be overrated?
In short, while opponents hit .210 off him, their BABIP was .224, among the lowest in baseball. This implies that he had great defense behind him and a good amount of luck.
He'll still perform well this year, but sabermetricians don't see him lasting too long as an elite talent.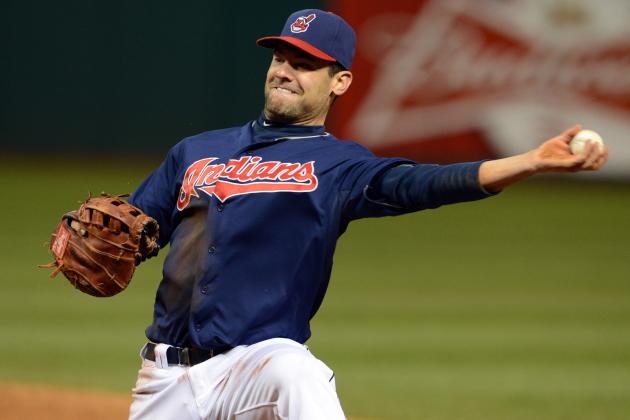 Jason Miller/Getty Images

This is a situation where I don't think any traditionalists fell for the sudden rise in batting average, hence why he got a cheap one-year deal.
Sabermetricians, of course, saw a huge regression coming.
His batting average and BABIP are usually the same, but last year his BABIP jumped to .335. It doesn't help that he had a negative WPA in 2009 and 2010, so this year was going to be a tough one.
Granted, I don't think they saw an average in the .160 range coming.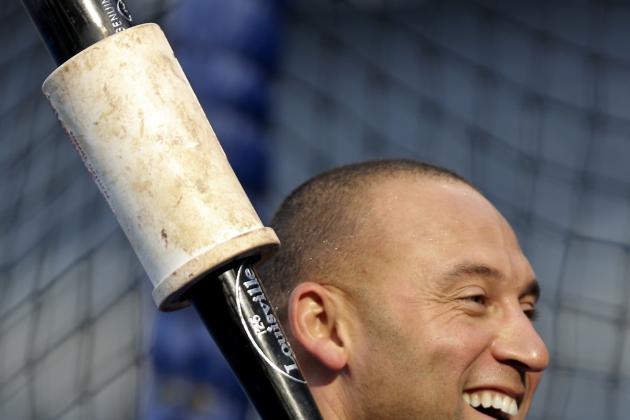 Ed Zurga/Getty Images

While I mean to put Jeter on the list, I'm speaking solely from a defensive standpoint. Everyone acknowledges that he's one of the all-time best offensive shortstops.
Sabermetricians, however, would look at his five Gold Gloves and call all of them, sans maybe one, a complete travesty. His defensive WAR is way below replacement level, and his range is very poor. Plus, he's not going to be hitting near .400 at season's end, though he should finish over .300 again.
If Billy Beane were to sign Jeter as a free agent, which he probably would not, the very first thing he would do is make him a DH and get him as far away from the field as he can.