MLB: Top 10 Starting Pitchers of the Last 50 Years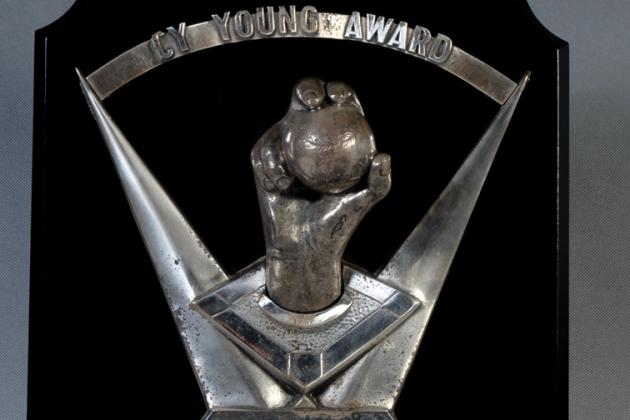 The Cy Young Award. Awarded to the best pitcher in each league in the MLB every season.
Pitching is one of the most important facets of the game of baseball. You can have a first-class offense but if you want to win, you need good pitching. Over the last 50 years, Major League Baseball has seen some extraordinary and prodigious pitchers. This list ranks the top ten pitchers of the last 50 years based on how dominant they were in the prime of their career.
Begin Slideshow

»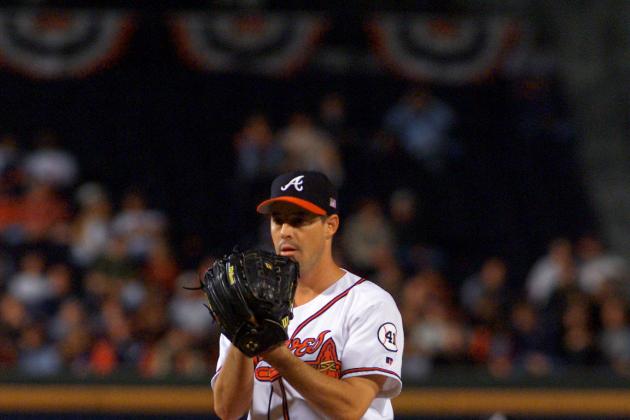 Andy Lyons/Getty Images

Career: 1986 - 2008
In the prime of his impressive career, Maddux won four Cy Young Awards in a row. It wasn't an overpowering fastball that made Maddux so dominant, but his precision and deceptive change-up. In his 23 seasons in the MLB, Maddux won 18 Gold Gloves.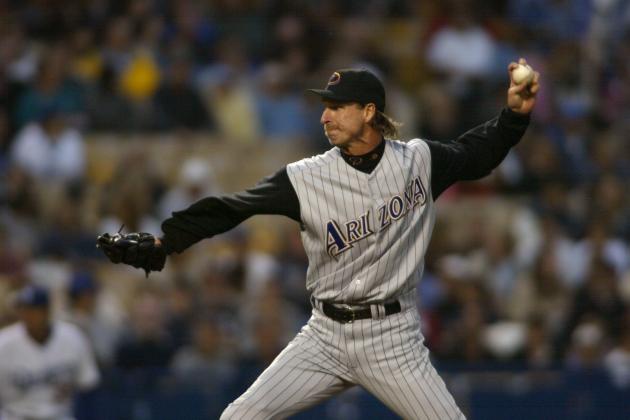 Lisa Blumenfeld/Getty Images

Career: 1988 - 2009
The Big Unit, better known as Randy Johnson, is arguably one of the most intimidating pitchers of all time. With a fastball that could easily touch triple-digits, Johnson struck out 4,875 batters in his 22-year career. From 1999-2002, Johnson won four consecutive Cy Young Awards and struck out an astounding 1,417 batters.
Other notable accomplishments include a perfect game in 2004 and a record 10.6 K/9 average (average strikeouts per nine innings pitched) for his career.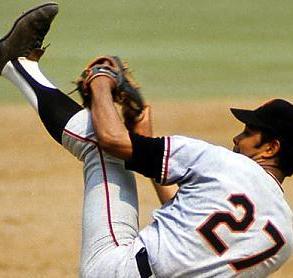 Career: 1960 - 1975
Juan Marichal takes the number eight spot on the list. Marichal had four consecutive seasons where he won at least 20 games. He totaled six 20-win seasons and three seasons where he won 25 games or more. Marichal finished his career with a 2.89 ERA.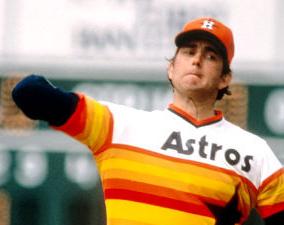 Career: 1966 - 1993
In at number seven is Nolan Ryan. Ryan began his career in the Major Leagues at the age of 19 and retired when he was 46. Ryan's overpowering fastball helped earn him the title as the "Strikeout King," striking out a record 5,714 batters during his prolonged career. With seven career no-hitters, you may wonder why Ryan isn't higher on the list. Here's the reason: Ryan never won a Cy Young award, and, to go along with his career strike-out record, he holds the record for career walks with 2,795.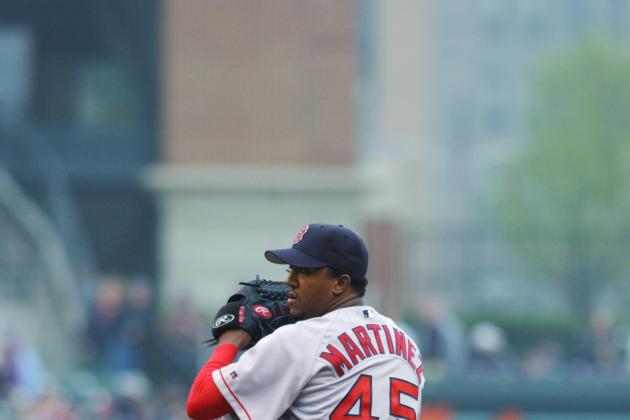 Doug Pensinger/Getty Images

Career: 1992 - 2009
Despite his small 5' 10" frame, Pedro Martinez had a fastball that was consistently in the mid-90s. From 1997 to 2002, Martinez put up some absurd numbers. He won three Cy Young awards in his 18-year career and set the single season WHIP (walks + hits per inning pitched) record in 2000 with a WHIP of 0.74.
| | | | | |
| --- | --- | --- | --- | --- |
| Year | Wins | Losses | ERA | Strikeouts |
| 1997 | 17 | 8 | 1.90 | 305 |
| 1998 | 19 | 7 | 2.89 | 251 |
| 1999 | 23 | 4 | 2.07 | 313 |
| 2000 | 18 | 6 | 1.74 | 284 |
| 2001* | 7 | 3 | 2.39 | 163 |
| 2002 | 20 | 4 | 2.26 | 239 |
*Spent most of the year on the disabled list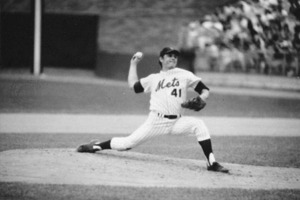 Career: 1967 - 1986
It is amazing to think that Tom Seaver and Nolan Ryan were on the same team at one point early in their careers. Like Ryan, Seaver also had a long prestigious career. He won three Cy Youngs and had five 20-win seasons.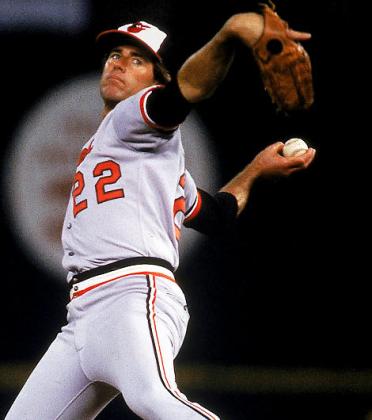 Career: 1965 - 1984
Jim Palmer also had a career filled with some exceptional accomplishments. Palmer won at least 20 games in four consecutive seasons. What is even more impressive is that Palmer accomplished this rare feat not once, but twice, including eight 20 win seasons in the span of nine years. Palmer finished his career with a total of three Cy Young Awards.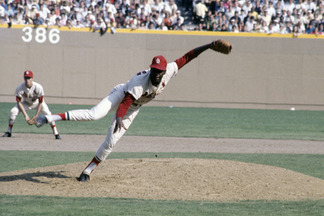 Career: 1959 - 1975
Bob Gibson is another candidate for the most intimidating pitcher of all time. Gibson had five 20-win seasons including one year where he posted a ridiculous 1.12 ERA. In his 17-year career, he collected two Cy Young Awards and an MVP award.
Home-run king Hank Aaron acted as a mentor for Dusty Baker when he came up as a rookie in 1968. Here is the advice Aaron gave to Baker prior to his first appearance against Gibson:
"(Hank Aaron told me) 'Don't dig in against Bob Gibson, he'll knock you down. He'd knock down his own grandmother if she dared to challenge him. Don't stare at him, don't smile at him, don't talk to him. He doesn't like it. If you happen to hit a home run, don't run too slow, don't run too fast. If you happen to want to celebrate, get in the tunnel first. And if he hits you, don't charge the mound, because he's a Gold Glove boxer.' I'm like, 'Damn, what about my 17-game hitting streak?' That was the night it ended."
Career: 1984 - 2007
In at number two is Roger Clemens. Clemens has one of the most impressive career resumes in the history of baseball. The Rocket struck out 20 batters in a game twice in his career. He also had five 20-win seasons in his career and won a record seven Cy Young Awards.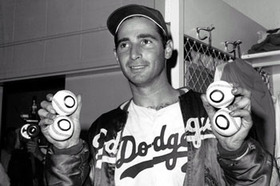 Sandy Koufax after throwing his fourth no-hitter.
Career: 1955 - 1966
The best pitcher of the last 50 years is Sandy Koufax. Koufax threw four no-hitters in his career and was dubbed "The Left Arm of God." He only played 12 seasons and retired when he was in his prime but, prior to retiring, Koufax put together four of the best seasons that the MLB has ever seen. Koufax won three Cy Young Awards as well as an MVP Award. In 1972, Koufax became the youngest Hall of Fame Inductee at the age of 36.
| | | | | |
| --- | --- | --- | --- | --- |
| Year | Wins | Loss | ERA | Strikeouts |
| 1963 | 25 | 5 | 1.88 | 306 |
| 1964 | 19 | 5 | 1.74 | 223 |
| 1965 | 26 | 8 | 2.04 | 382 |
| 1966 | 27 | 9 | 1.73 | 317 |