AL Anti-MVP Rankings: Can Gordon Beckham Ever Get off This List?
Simply put, this is the walk of shame. These five players desperately need to have a good week, or even a good day, to escape the bottom of the American League statistical rankings and provide their teams with some value. Some have been on this kind of list before, some will be here again and some won't get too many more chances to escape.
Begin Slideshow

»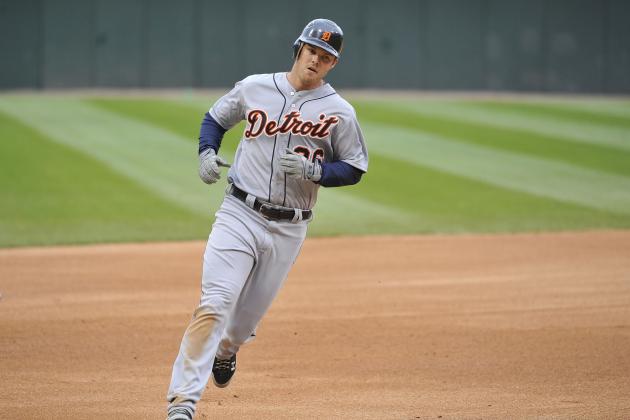 Brian Kersey/Getty Images
Brennan Boesch
Boesch has made this trot round the bases three times this season, but at .231/.355/.352, he hasn't done much else.
Always streaky, he finished last season off in a tailspin due to a thumb injury that required surgery. Unfortunately, he has picked up where he left off.
Not much of a fielder, Boesch has to hit to provide value. With Delmon Young on the ineligible list, the Tigers really need one of their corner outfielders to step up. He went 4-for-12 against the Yankees over the weekend and is currently riding a seven-game hitting streak. But in that span, he has hit only .267/.290/.533, so he still has some digging to do.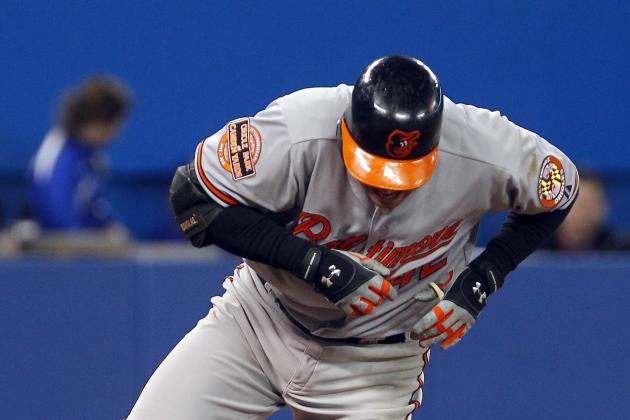 Abelimages/Getty Images
Nick Johnson
Once one of the game's better OBP threats, Johnson has apparently made one comeback too many. He's 0-for-26 on the season, has drawn just one walk and provides no defensive value.
The Orioles have to be coveting his roster spot for someone better.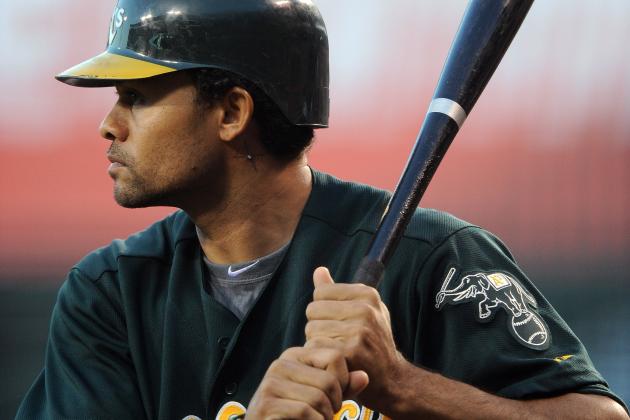 Harry How/Getty Images
Coco Crisp
But for 2004-2005, a long time ago now, Crisp has always been a tenuous proposition as far as value goes. He's a plus defender and baserunner, but in his years, his bat is just so-so and he's also prone to injury.
This year, he's been pushed to left field by Yoenis Cespedes, which puts more pressure on him to hit. Unfortunately, he has failed to rise to the occasion, averaging .190/.266/.207 thus far. No doubt the A's would like to send the 32-year-old to a contender at some point this season, but he's going to have to show some life first. He did go 3-for-10 against the Orioles over the weekend, so that's something.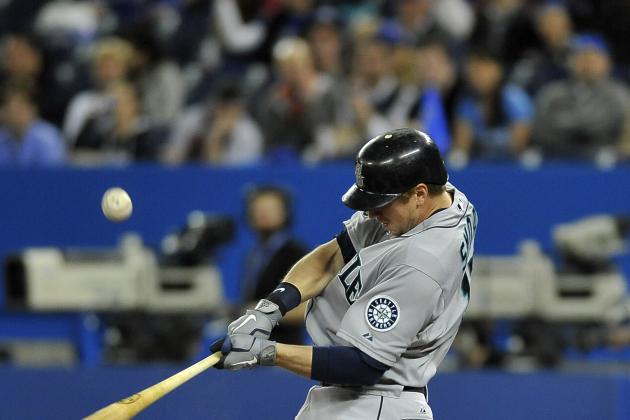 Brad White/Getty Images
Justin Smoak: That's a pop-up, right?
A former first-round pick and the big payoff for the Mariners in the deal that sent Cliff Lee to Texas, Smoak just hasn't hit in any phase of his major-league career. The .224/.310/.379 career hitter is averaging .187/.238/.320 so far this season.
Last year, he had some understandable excuses in the form of injuries and a death in the family. The rest of his career is harder to explain.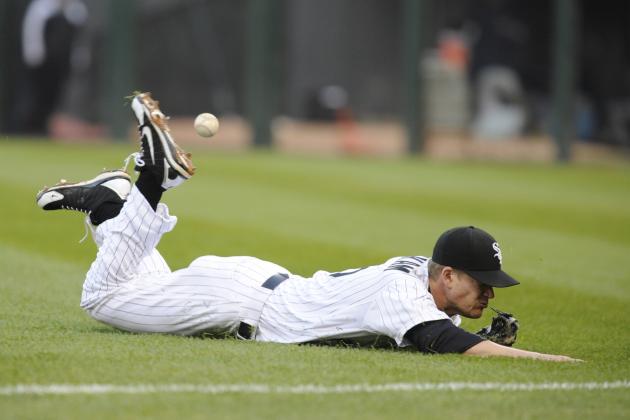 David Banks/Getty Images
Gordon Beckham's impression of Gordon Beckham's career.
You know the story: First-round pick. Strong rookie year. Pretty much nothing since then.
Beckham is still only 25, but his three-season tailspin, including .153/.231/.203 this year, tests one's willing suspension of disbelief when it comes to assertions that he could recover. He needs a change of scenery or a change of something.
If the White Sox had even an average player at the keystone, they would probably be a game over .500 now and in first place in the soft 'n gooey AL Central. Instead, Beckham is holding them back, and he probably will continue to do so.