Dallas Cowboys 2012 NFL Draft Report Card: Grades for Every Pick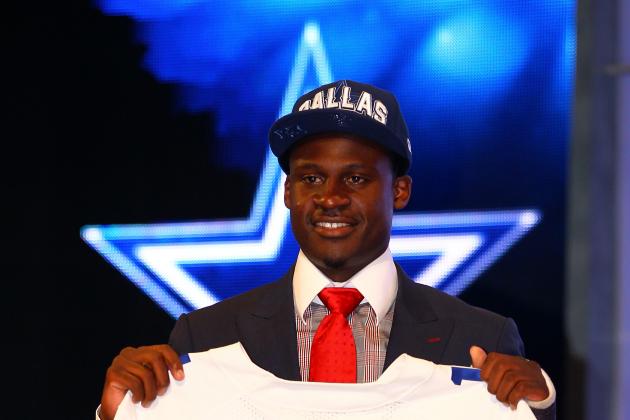 Al Bello/Getty Images

With the sixth pick of the 2012 NFL draft, the Dallas Cowboys selected LSU cornerback Morris Claiborne. After that, depending on which article you read or which expert you listen to, the Cowboys' draft was either a bomb or a dud.
Dallas went defense with this draft, as its secondary and pass-rush represented two of its largest weaknesses. So in an effort to rectify their issues, the Cowboys went after Claiborne, Boise State defensive end Tyrone Crawford and Wake Forest linebacker Kyle Wilber, just to name a few.
But most fans are asking, who are these players, and can they help Dallas fix its issues? Well, we can't really answer the second part of that question now; however, we can grade the picks and project if each rookie will make an impact.
Here are grades for each Dallas Cowboys draft pick for 2012.
Begin Slideshow

»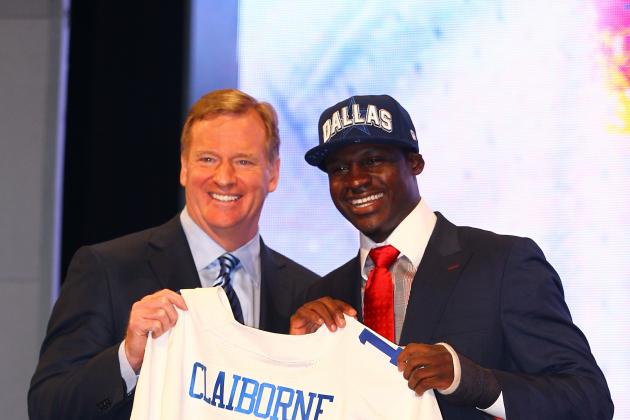 Al Bello/Getty Images

I remember grading Claiborne as a dream target for the Cowboys way back in February. The only difference in my trade scenario and the Cowboys' one was theirs was much more realistic than mine.
Claiborne was graded as the best cornerback in the draft by Scouts Inc. North Alabama cornerback Janoris Jenkins may have been the purest cover corner, but Claiborne has the entire package.
This was the land of the draft for the Cowboys, and it's almost as if they were OK with just taking Claiborne for all seven rounds. Because the team added Claiborne, they are now talking about trading former Pro Bowl cornerback Mike Jenkins. I think Dallas would be smart to hold on to Jenkins, but that is another article for another day.
Dallas gets an A+ for having the guts to trade for Claiborne in the first round.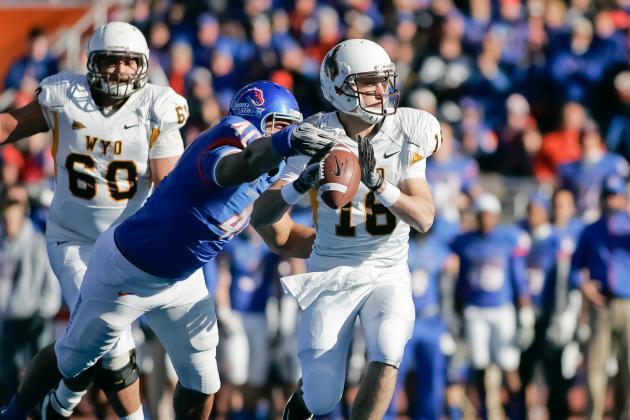 Otto Kitsinger III/Getty Images

Crawford isn't a sack machine and will not add an overtly physical nature to the Cowboys pass-rush. He totaled 13.5 sacks over two years and will work for every single sack and tackle.
He'll need to add some weight, and with that will come added strength. But if fans are looking for a speed rusher or a guy who will get after the quarterback each and every play, Crawford is not your player.
Once he adds more moves to his arsenal, he'll turn into a pretty decent defensive end.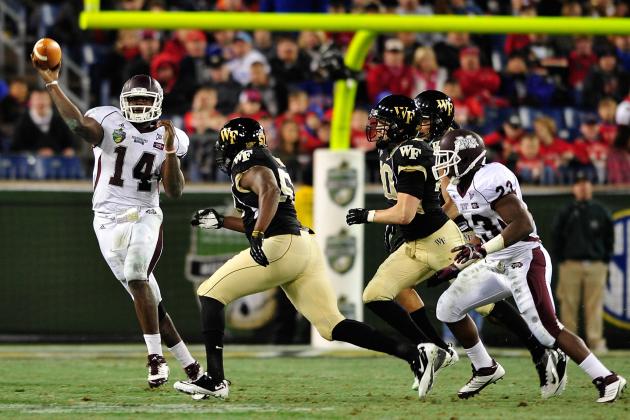 Grant Halverson/Getty Images

What I like about Wilber is his versatility. He played defensive end at WF when the team ran a 4-3 scheme and moved to outside linebacker when the scheme changed to 3-4. Don't expect him to morph into a DeMarcus Ware-type of player, but the Cowboys got a really good linebacker in Wilber.
He's quick, has wonderful vision and will play until the whistle sounds. Dallas needs as many players like this as possible, and pairing him with the current linebacking corps will serve him well.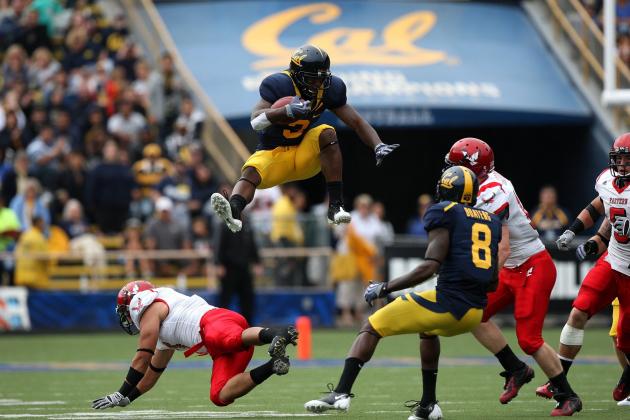 Jed Jacobsohn/Getty Images

Essentially, the Cowboys drafted a special teams player. He will not see much time at safety, if any, and will take a good amount of time to develop into just a backup-worthy player.
He has health issues and fits the mold of a Roy Williams with his hammer hits. But what concerns me about the Cowboys picking him so high is that they want him to player special teams and he wants to do it.
If they were looking for a special teams player, then why waste a draft pick on one? This pick is nothing short of a head-scratcher for me.
Oh yeah, Alabama defensive tackle Josh Chapman was still available when this pack came, but the Cowboys passed.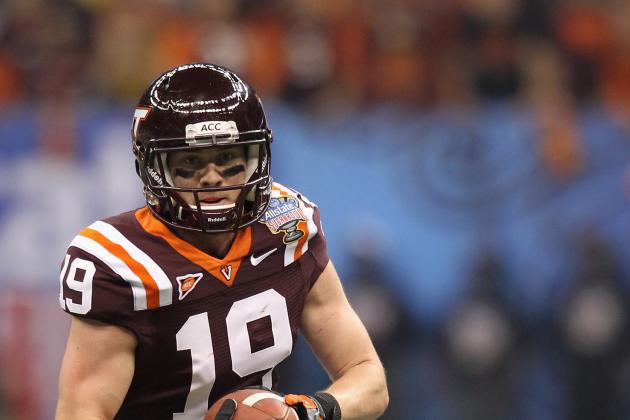 Matthew Stockman/Getty Images

Coale will compete for a backup role and will possibly return kicks if he makes it the final roster. He had almost 1,000 yards receiving last year and runs a 4.5 in the 40-yard dash.
One great thing about Coale is that he isn't afraid to take a hit or run a route into the teeth of the defense. Dallas does need better, young talent at the receiver position when it comes to depth and adding Coale is a start.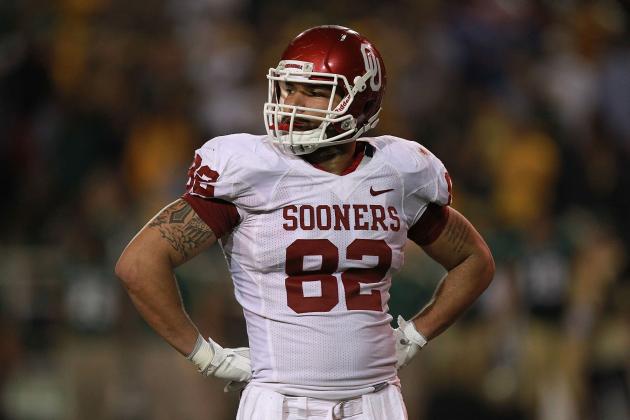 Ronald Martinez/Getty Images

Hanna's speed is enough to wet my whistle on him. He ran a 4.46 in the 40-yard dash and can be a very dangerous downfield threat for Dallas.
The Cowboys needed a tight end, as only Jason Witten and John Phillips were listed on the active roster.
Hanna still needs to work on his pass catching ability and add strength. His run and pass blocking leave a lot to be desired, but his speed and potential were enough of an attraction to entice the Cowboys.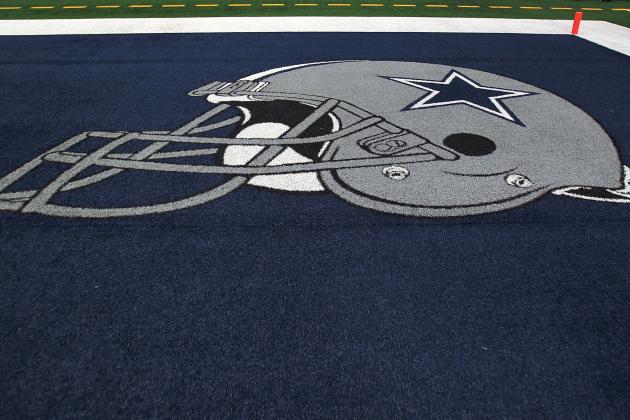 Ronald Martinez/Getty Images

McSurdy may be moved to fullback as training camp gets started. I believe that tells you enough about this pick. He's a 6'1" linebacker with below-average speed and not enough strength to take on many NFL offensive linemen.
He is a project who will need work. He'll also have to add some bulk if he is to stay at inside linebacker.
ILB seemed to be a position of need for Dallas, and adding a player who may not stay at his "natural" position seems to be an almost waste.