Kansas City Chiefs 2012 NFL Draft Report Card: Grades for Every Pick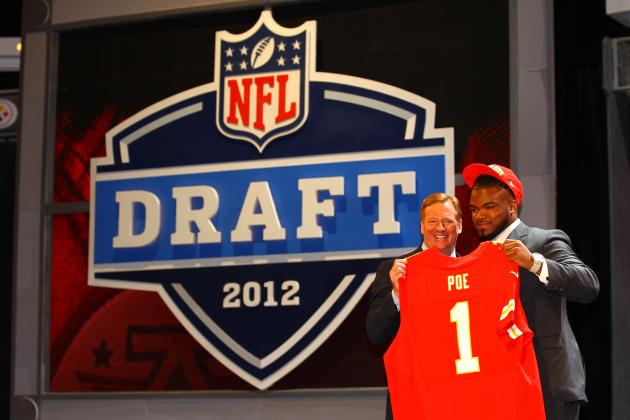 Al Bello/Getty Images

The NFL completed their seven-round draft this past weekend, as the Kansas City Chiefs walked away with eight draft picks.
Chiefs general manager Scott Pioli certainly has received his share of criticism this past weekend for the moves he made. However, fans might not realize that this class might have some special talent, and they are upset because they were expecting a different outcome.
Begin Slideshow

»
Al Bello/Getty Images

Everyone was expecting David DeCastro when this pick was announced on Thursday. Chiefs fans are not content with this pick, and it is easy to feel that way when you compare Dontari Poe to DeCastro in terms of value.
If a fan takes the time to evaluate Poe closely, without comparing him to another player in the draft, it will be more clear why the Chiefs made this move.
The Chiefs hope to have what they have been looking for since switching to the 3-4 defense in 2009. The Chiefs experimented several players at nose tackle and have not been pleased with the players at that position.
Poe is a player who can bring an end to Kansas City's woes at nose tackle and give them a better front line and help a defense that will make some noise this season.
Chiefs head coach and defensive coordinator Romeo Crennel admitted that Poe struggled in college, calling him a "jack of all trades." But he has a plan in motion that could benefit Poe as a nose tackle in the NFL.
Grade: A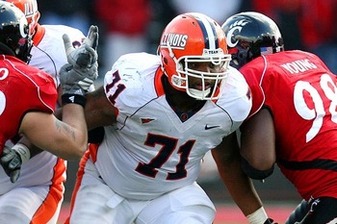 Here is a pick that began raising eyebrows. When it seemed as if the Chiefs had their five offensive linemen in mind after passing on DeCastro in the first round, Pioli goes after a lineman.
Jeff Allen brings a lot of versatility to the Chiefs and can play multiple positions at the offensive line. But will Allen make a significant impact in 2012? The question is not proposed because of his ability. It is pondered because of the players in front of him.
The three returning starters at offensive line—Branden Albert, Ryan Lilja and Jon Asamoa— were healthy, as Lilja was the only player who missed one game. Eric Winston has no history of missing games and last year's second-round pick, Rodney Hudson, is expected to be the new center.
Unless a player is expected to miss multiple games, Allen might spent most of his time coming in on special teams as a blocker for the field goal unit. After all, some good blocking against the Oakland Raiders during two field goal attempts in Week 16 might have sent Kansas City to the playoffs.
Grade: B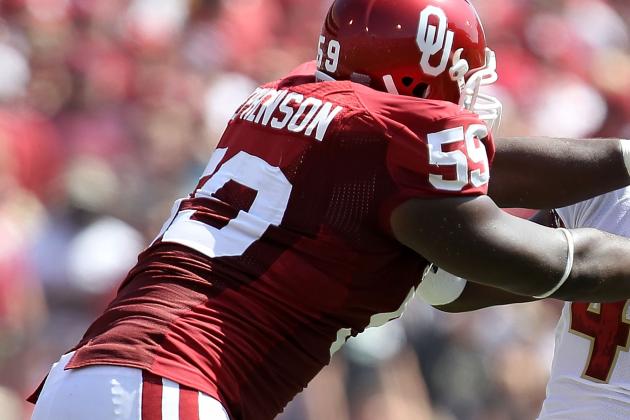 Ronald Martinez/Getty Images

The Chiefs decided to add more depth early in the draft by adding another offensive lineman in Donald Stephenson.
Stephenson is in the same boat as Allen and will have to wait his turn to get on the gridiron. Unless one player struggles during training camp or early in the regular season, Stephenson's window of opportunity might open sooner than expected.
For now, he is expected to add depth to a position where depth has already been added.
He will likely line up behind Albert or Winston, depending where the Chiefs place Allen when they put together the 53-man roster in September.
Grade: C+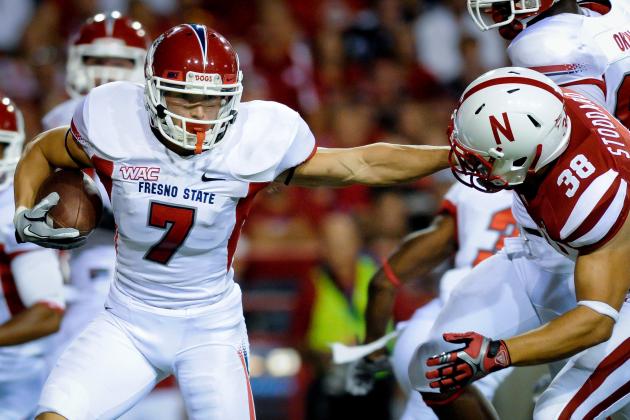 Eric Francis/Getty Images

Devon Wylie did not graduate from a school in the SEC. He came out of the WAC, where he prepped at Fresno State.
Going into 2011, Wylie stepped up last season for Fresno State. Wylie only had 42 career receptions four years prior to his fifth year. In 2011, Wylie caught 56 passes, more than his first four years combined, and was a bright spot during a rough season.
Wylie was never a full-time starter at Fresno State and might not have that role in Kansas City with Dwayne Bowe, Steve Breaston and Jonathan Baldwin as the primary wide receivers for the Chiefs.
However, Wylie could give Matt Cassel in third-down plays or in situations where the Chiefs want to run a receiver screen. His speed is highly valued by the Chiefs and think it can also come through on special teams.
If the Chiefs don't begin to see progress from Dexter McCluster and Javier Arenas on special teams, Wylie could be Kansas City's top return man soon.
Grade: B+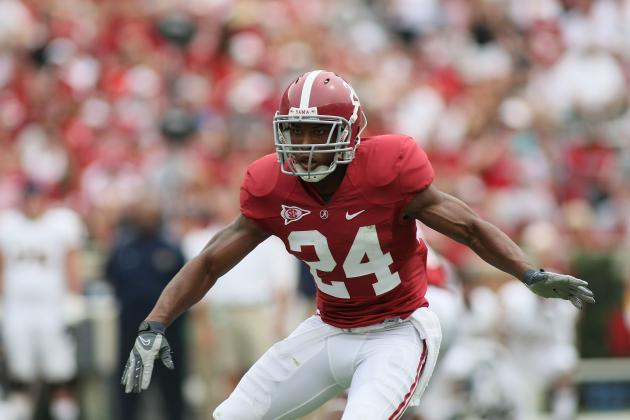 Greg McWilliams/Getty Images

Kansas City has been very active with cornerbacks this offseason, and it all began with the signing of Stanford Routt before letting Brandon Carr slip to the Dallas Cowboys. The Chiefs also signed Jacques Reeves later in the offseason to add depth to their cornerbacks.
The Chiefs found a versatile defensive back in DeQuan Menzie, who can continue to add more depth to a position where cornerbacks and safeties are needed.
Menzie comes from a very successful program in Alabama and hopes to bring that success to Kansas City.
Grade: B-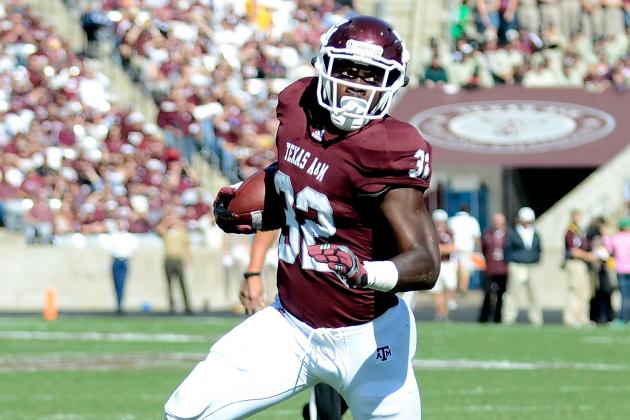 Sarah Glenn/Getty Images

Last year was not a very good year for running backs Jamaal Charles and Peyton Hillis, who missed 20 games combined last season. The Chiefs reached out to Cyrus Gray to help the Chiefs rushing game to keep them fresh and possibly step in and get some carries if another injury goes down.

Gray ran for 1,045 yards and 12 touchdowns for Texas A&M last year. This is another point in the draft, where Pioli focused on trying to create good depth to give the Chiefs what they need to have the right 53 players for 2012.
Grade: B+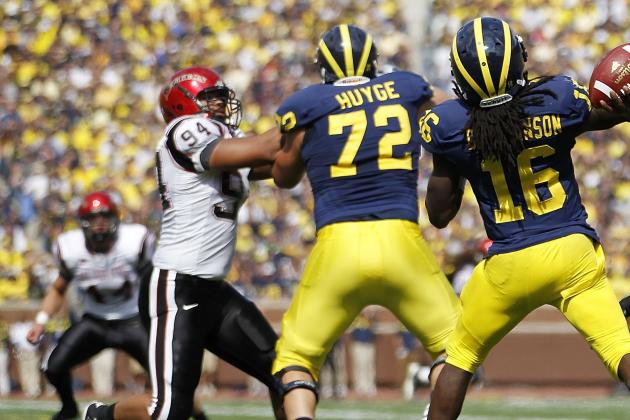 Leon Halip/Getty Images
Jerome Long, wearing 94 in a white jersey, works on getting away from a block.
With Poe taken early in the draft, some wonder if Jerome Long will have an opportunity to play this year.
Last year, the Chiefs took Jerrell Powe in the sixth round, and he, unsurprisingly, got minimal playing time. Long and Powe will most likely battle for a roster spot as a backup.
Grade: C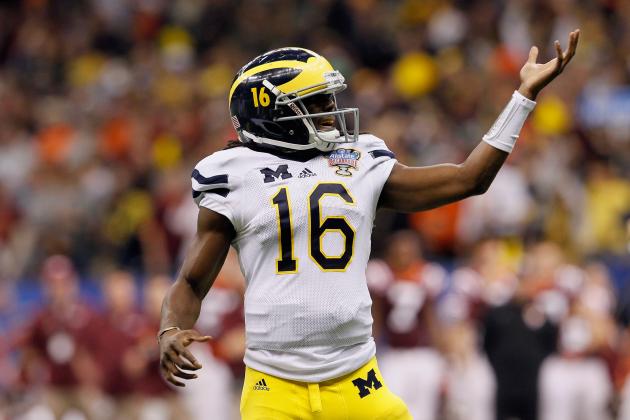 Kevin C. Cox/Getty Images

Junior Hemingway had a very successful college career while playing at Michigan, as he was the Big Ten Conference leader in yards and receptions in 2010 and 2011. Hemingway was named the 2012 Sugar Bowl's Most Outstanding Player.

Although Hemingway is not quick off the line, he has good awareness and has a chance to make this team as a reserve wide receiver.
Grade: C