2012 NFL Draft: The 10 Biggest Winners and Losers of Round 5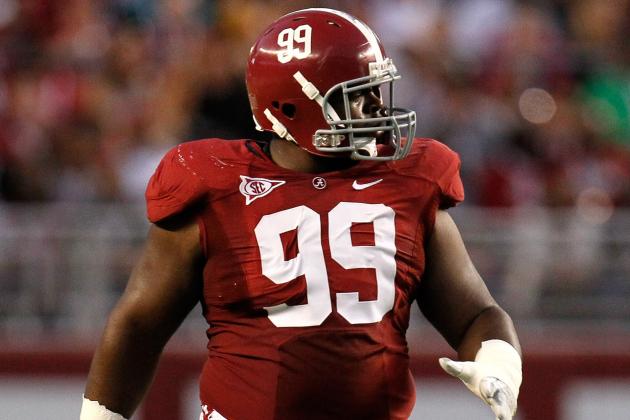 Kevin C. Cox/Getty Images

The fifth round of the NFL draft has wrapped up, and several teams made some solid picks. However, there were also teams that added players who don't necessarily hold a lot of value.
These late-round picks are important because this is where teams build depth. There isn't a lot of pressure on these players, but they will be given a good opportunity to come in and compete. This draft still has plenty of talented players left on the board, but let's look at the 10 biggest winners and losers of the fifth round.
Begin Slideshow

»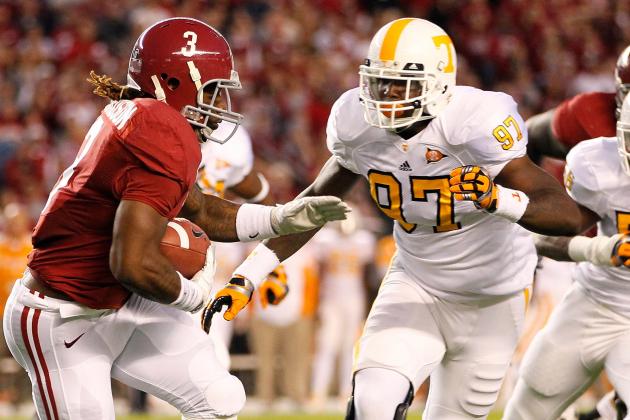 Kevin C. Cox/Getty Images

Tennessee's Malik Jackson is a very underrated prospect who'll instantly push for playing time. He's a pressure player who's capable of lining up at both defensive end and defensive tackle, and the Denver Broncos needed to add more talent on the defensive line.
There's a chance that Jackson outperforms Denver's first pick, Derek Wolfe. Expect to see Jackson immediately push Robert Ayers for playing time at defensive end. He should also get an opportunity to play some defensive tackle on passing downs.
Gregory Shamus/Getty Images

Even though the Atlanta Falcons utilize the fullback position, it doesn't make adding one in the draft a good move.
Bradie Ewing is a tough player, but he would have made more sense as a priority free agent. He's a bit undersized for the position and may struggle with the bigger NFL players.
This pick looks worse because of Atlanta's lack of draft assets. The Falcons only have six picks, none of which came in the first round. Reaching for a fullback at this point seems like a wasted opportunity to add more talent.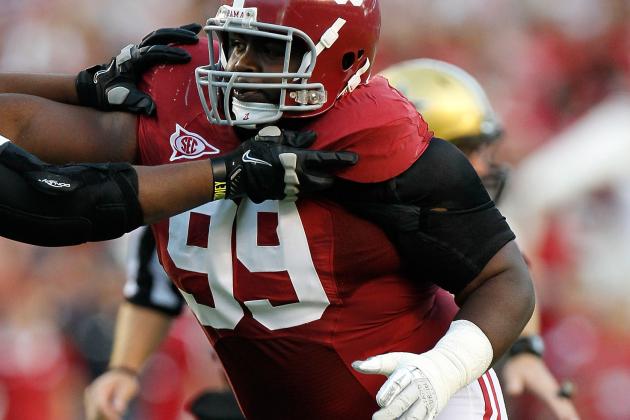 Kevin C. Cox/Getty Images

The Indianapolis Colts went offense-heavy early in the draft in an effort to surround Andrew Luck with talent, but this left some holes on the defensive side of the ball. Indianapolis struggled as a whole last season, but the poor season has a lot to do with its inability to stop opposing offenses.
New head coach Chuck Pagano is in the middle of changing the Colts defense from a 4-3 to a 3-4 system. Josh Chapman is a tough player who will excel at the nose tackle position. He has great size and strength that allow him to hold at the point of attack, and the success of a 3-4 defense heavily depends on having strong play from the nose tackle.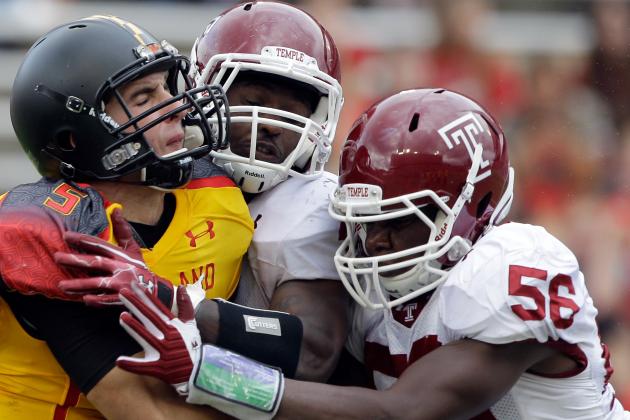 Rob Carr/Getty Images

Temple's Tahir Whitehead is a solid football player who does a good job rushing the passer. His skills fit what the Detroit Lions like to do on the defensive side of the ball.
However, Whitehead looks to be a carbon copy of Willie Young, who's already on the Lions roster.
Whitehead is unlikely to see a lot of playing time early in his career, with the exception being special teams. It would have been more beneficial for him had he landed on a team that runs a 3-4 defensive set; Whitehead would have looked good as a 3-4 outside linebacker.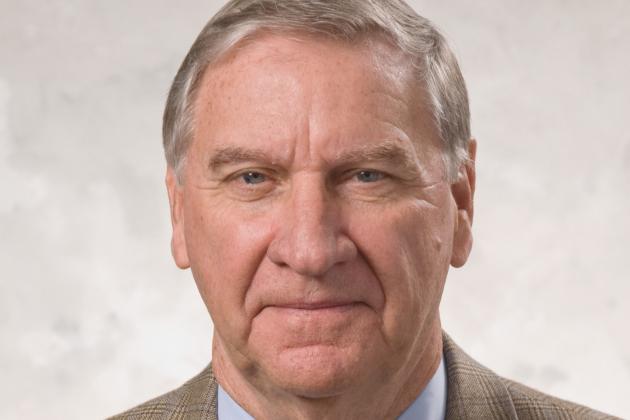 Handout/Getty Images

The Buffalo Bills and Buddy Nix continue to use this offseason to add some much-needed talent to the roster. They made some excellent picks early in the draft, and the Bills continued that trend here in the fifth round.
Buffalo's offensive line was one of the team's biggest weaknesses last season. The addition of Zebrie Sanders will instantly help the unit.
Sanders is a quick athlete who does a great job protecting the edge. He needs to improve his strength and anchor, but he has a lot of upside. Sanders has a bright future as a starting left tackle in the NFL, and he joins a unit that now features Cordy Glenn and Chris Hairston.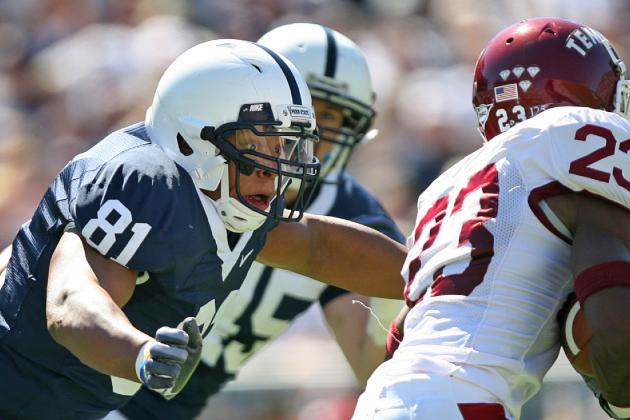 Hunter Martin/Getty Images

Jack Crawford is a project player who never really lived up to his potential at Penn State. He has all the physical tools needed to make an impact, but he lacks the feel and awareness to be consistent.
The Oakland Raiders are under new leadership, but it seems they are still focusing on players with potential. Oakland might have been better served to target a player who showed more production, especially since this is a team with limited draft picks.
The Raiders should focus on finding more NFL-ready prospects.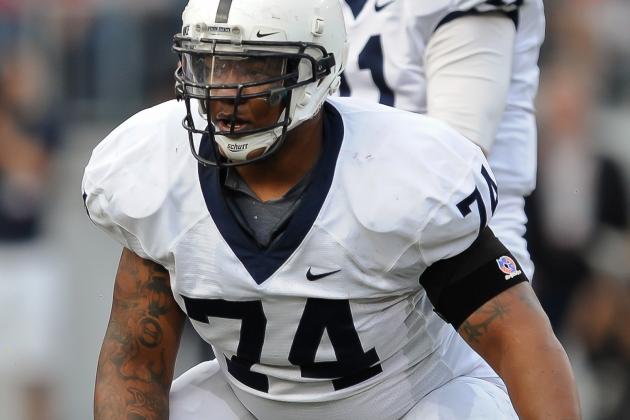 Jamie Sabau/Getty Images

Each of the San Diego Chargers' early picks appeared to be geared toward addressing specific needs.
They continued that trend in the fifth round.
Johnnie Troutman is a massive guard prospect who brings some potential and upside. However, his addition is as much about adding depth to a depleted unit as it is about finding a star.
Troutman's strength and athleticism allow him to both protect the quarterback and open running lanes. He's unlikely to contend for a starting spot right away, but he can handle himself if he ends up in the starting lineup.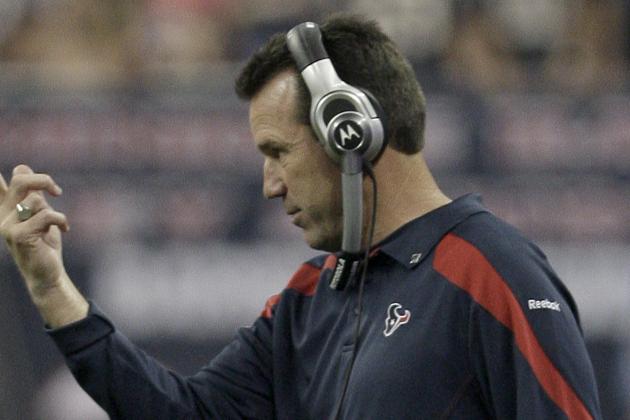 Thomas B. Shea/Getty Images

I didn't have a single place kicker with a draftable grade. This group lacked a prospect who looked like a lock to make an impact in the NFL, so selecting Texas A&M's Randy Bullock in the fifth round was a real reach for the Houston Texans.
It would have made more sense for the Texans to look to the free-agent market to add a place kicker, as there are a ton of veteran place kickers out there.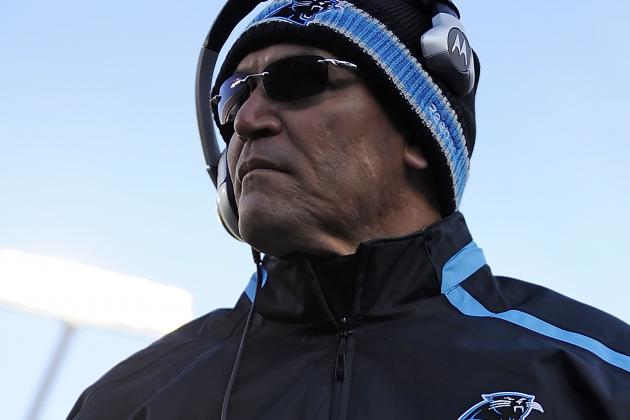 Jared C. Tilton/Getty Images

Coastal Carolina's Josh Norman gained some steam late in the draft process. There was even talk that he could work his way into the second round.
This shows the type of talent he possesses and the value the Carolina Panthers got in the fifth round.
The Panthers needed to bring in a young, talented cornerback to compete with vets like Chris Gamble. Not only will Norman compete for a starting role, he could also see a lot of time in a nickle role.
The NFL's continued push toward a pass-happy league means teams must have plenty of depth at defensive back.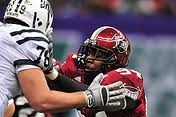 Photo Credit: draftbreakdown.com
Jonathan Massaquoi does a great job generating pressure on the quarterback. He uses a combination of speed and technique to work his way into the backfield.
However, a lack of size will make it tough for him to play defensive end in the NFL.
So, this selection by the Atlanta Falcons seems like a poor fit.
Massaquoi would have had a better chance to find success if he landed on a team that runs a 3-4 system. His size and athleticism are the reasons why he projects better as a linebacker. He could have done an excellent job attacking the edge from a two-point stance.