Chris Polk: 5 Biggest Pros and Cons of 2012 NFL Draft Prospect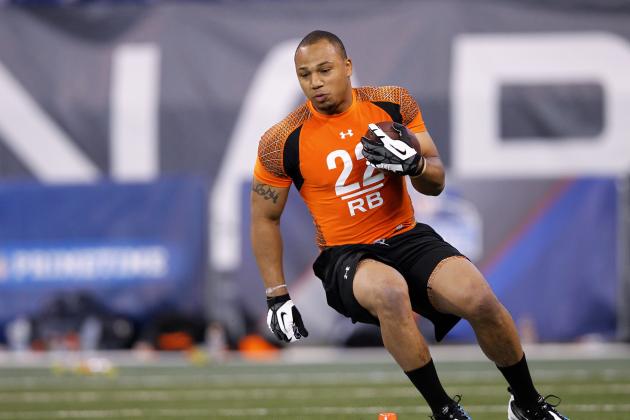 Joe Robbins/Getty Images

Personally, I think Chris Polk has the potential to be the best running back to come out of this draft.
That said, he has some work to do. The running back class this year is not great, having Trent Richardson and everyone else in his tracks.
But there is potential for some very good runners of the future.
Polk is one of them.
Right now, Polk is the fifth-best runner on sidelinescouting.com, but is ranked 60th overall, which means he could hear his name called in Round 2 Friday night. At 5'11" and 215 pounds, he is a load to bring down.
He is one of only seven players in Pac-12 Conference history to top 4,000 yards rushing. Polk has 30 total career TDs (rushing and receiving), tied for sixth. He also holds the UW record for career 100-yard games (21) and, along with Napoleon Kaufman, is one of only two Huskies ever to rush for 1,000 yards in three different seasons.
Here is what the scouting report had to say about how effective he will be in the NFL.


Begin Slideshow

»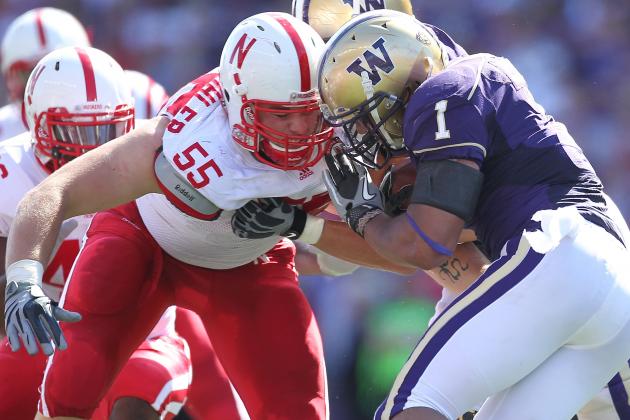 Otto Greule Jr/Getty Images

Polk is a physical runner who is a load to bring down, always keeps his legs moving.
He is terrific between the tackles, and while other runners dance through it, Polk will run through it at full speed.
"When he moved past the line, he fights for the extra yards and falls forward," which makes scouts happy..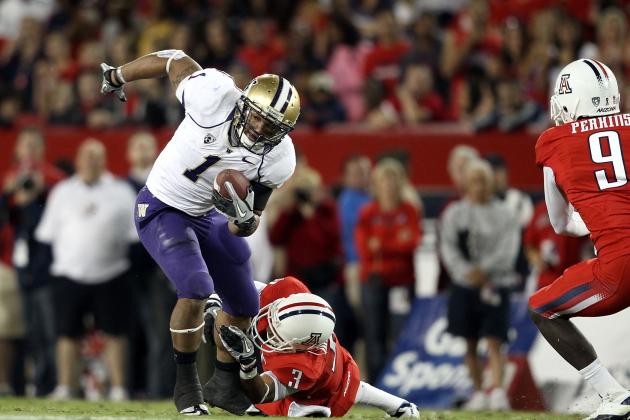 Christian Petersen/Getty Images

He may run high but the scouting report says he has good balance.
"Polk also he holds the ball high and tight, secures the ball well and rarely fumbles."
He knows how to pick his sports and get through a hole so he can gain extra yards.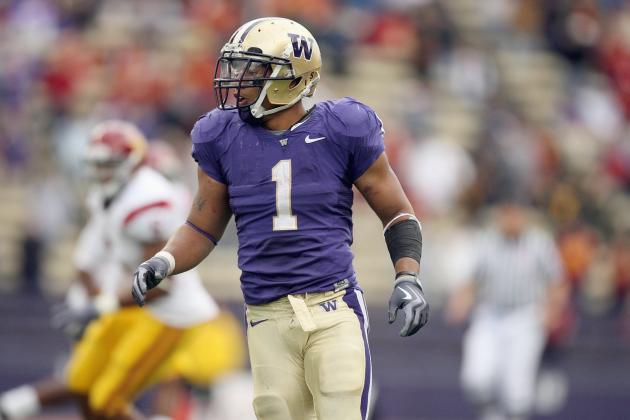 Otto Greule Jr/Getty Images

Polk is a solid receiver out of the backfield, which helps in passing and short yardage situations.

His size may make it difficult for defensive backs to bring him down one-on-one.
If he can become a third-down back, he adds value to his draft stock.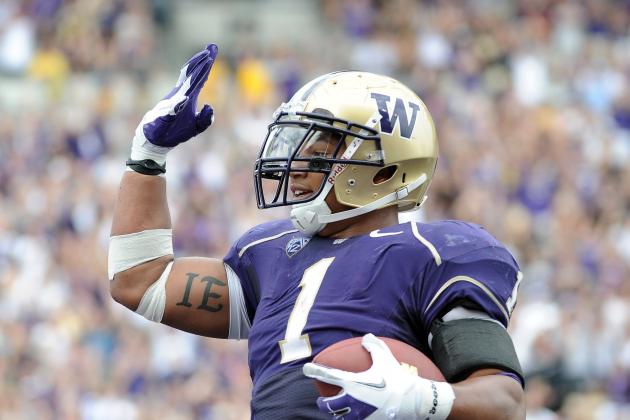 Harry How/Getty Images

According to the scouting report, "Polk does not have elite top-speed. It's good enough to be effective, but he's not a burner by any means."
Because he runs high, he will also leave himself open to some huge hits. This may lead to injuries he could avoid.
As a third-down back and goal-line option, he will be quite a value.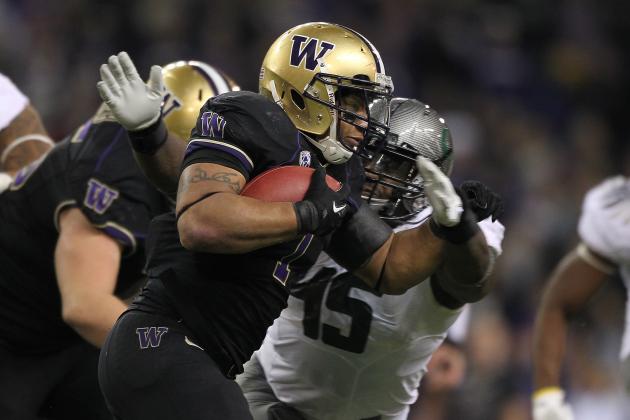 Otto Greule Jr/Getty Images

The scouting report says, "he will continue to be injured in the NFL," where bigger and stronger players will pound on him.
His physical running style will continue to make him prone to injuries. It also states "he has limited upside due to his lack of long speed and will always be an injury risk due to his style of play."