Deion Sanders' Messy Divorce Gets Ugly as Pilar Crosses Line
April 24, 2012

Deion Sanders' divorce from estranged wife Pilar has been bitter, messy and downright ugly, but it recently crossed a line no relationship should meander into. 
ESPN confirmed reports on Tuesday that Pilar Sanders was arrested on misdemeanor domestic violence charges. 
The former Dallas Cowboys star turned NFL Network analyst filed for divorce from Pilar back in December, and that's when a very public dispute began to play out. 
There was a TMZ report in January that cited claims from Pilar that Deion had cheated on her, shortly after claiming that he was holding her as a financial hostage. 
Sanders' daughter Deiondra got into the mix in late December. TMZ reported on her Twitter tirade wherein she called out Pilar for being opportunistic and fame-searching, but in harsher tones.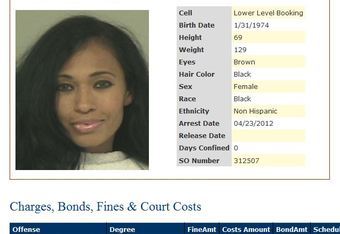 On Monday night, violence took this charade to a whole new level, and Pilar Sanders went to a place that is inexcusable in a relationship. 
The odd part is that Deion Sanders basically gave his Twitter followers a play-by-play account of what was going down. 
He reports that things have just been ratcheted up a notch here.
Pray for me and my kids now! They just witnessed their mother and a friend jump me in my room. She's going to jail n I'm pressing charges!

— DeionSanders (@DeionSanders) April 23, 2012
The next couple of tweets have since been taken down, but you can find them here.  
Sanders has always lead an interesting life, but there is no reason for violence to play a part in a relationship that is clearly not working. 
It's time for these two to completely break every last bond they have and keep their distance, because next time may be even uglier. 
Pilar Sanders may have her reasons for a meltdown, but frustration or any other excuse doesn't work. This mess has officially gone too far.