B.J. Cunningham: 6 Biggest Strengths and Weaknesses of 2012 NFL Draft Prospect
Andy Lyons/Getty Images

When it comes to the most underrated wide receiver prospects in this year's NFL draft, B.J. Cunningham might top that list.
This former Michigan State standout was a four-year starter for the Spartans and helped revive a program that is now considered among the best in the country.
Throughout his career in East Lansing, Cunningham totaled an eye-popping 218 catches for more than 3,000 yards and 25 touchdowns. He recorded 40 or more receptions in each of his four years wearing the Spartan green and white.
So, we ask, does this guy have any flaws in his game?
Let's go ahead and break down six strengths and weaknesses in B.J. Cunningham's game.
Bleacher Report style!
Begin Slideshow

»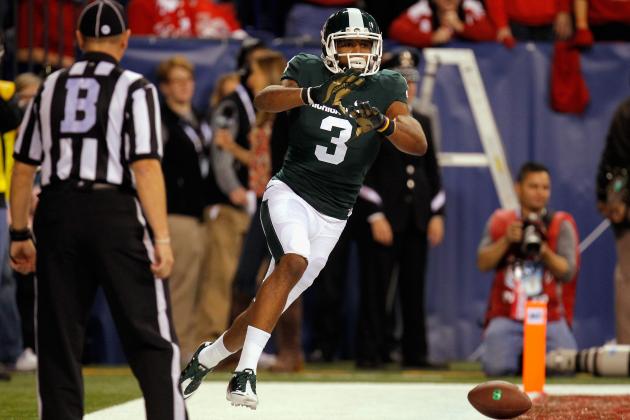 Gregory Shamus/Getty Images

It's not often that you see B.J. Cunningham drop a pass.
This former MSU standout was one of the most reliable pass catchers in program history. He was quarterback Kirk Cousins' favorite target and someone who he often went to in important situations because of his reliable hands.
Cunningham is outstanding against zone defenses because he is able to find open space, catch the ball and then work up field.
You simply don't record 218 career receptions without having a great pair of pass-catching hands, which B.J. Cunningham certainly has.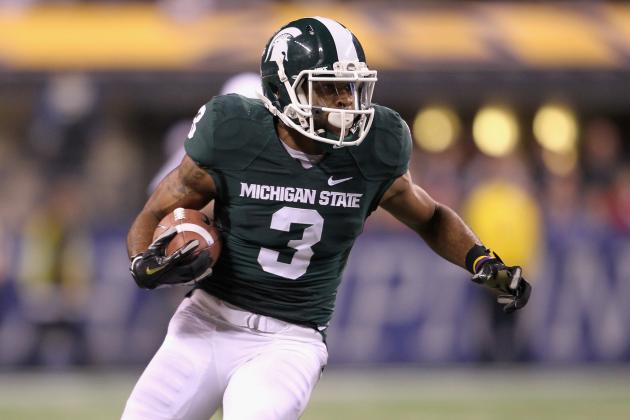 Andy Lyons/Getty Images

B.J. Cunningham has no problem getting open, but he doesn't have that blazing track speed to get by defenders.
Cunningham ran a 4.59 sec. 40-yard dash time at this year's NFL combine, which obviously isn't slow by any means, but it isn't considered fast either.
There is a difference between being quick and being fast. In Cunningham's case, he uses his quick feet to get by corners and get them off balance. He doesn't use it to blow by defenders like some receivers do today.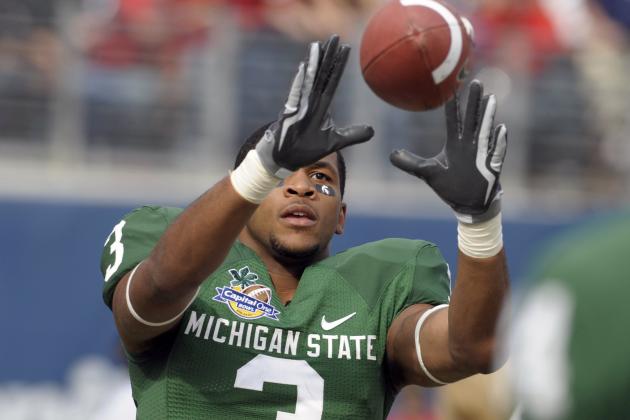 Al Messerschmidt/Getty Images

There aren't many wide receivers in this year's draft class who have the playing experience of B.J. Cunningham.
This former MSU star was a four-year starter for the Spartans. As mentioned before, he recorded 40 or more receptions in four straight years, and 79 in his senior season.
Playing in the Big Ten, Cunningham has gone up against some of the top defensive secondary units in the country and has excelled against each and every one of them. He has developed a true feel for his position, with the ability to beat corners off the line and use his strength and savvy moves to get open and make plays.
He may not be the fastest or the tallest receiver in this draft, but he does have the most experience.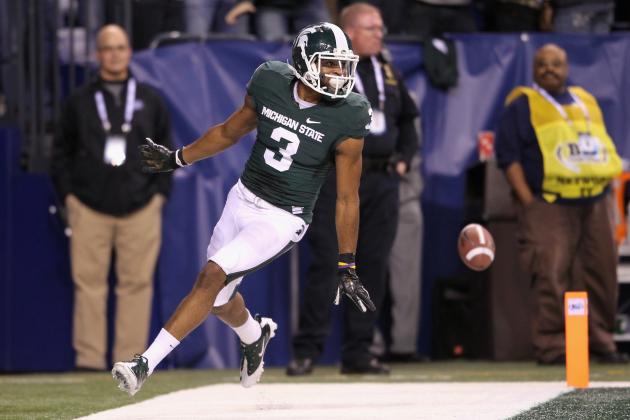 Andy Lyons/Getty Images

If you watch B.J. Cunningham play, he seems to do all the little things right, but he isn't considered to be an explosive receiver. He's not a guy who is going to haul in three catches for 155 yards, but rather six or seven catches for 90 or 100 yards.
Cunningham excels with finding space in defenses and using his strength to pick up extra yards after the catch.
Looking at Cunningham's NFL combine testing scores, he ran a 4.59 40-yard dash, had a vertical jump of 31.5 inches, a broad jump of 116 inches and ran the three-cone drill in 7.10 seconds.
None of those scores would suggest that Cunningham is an explosive athlete.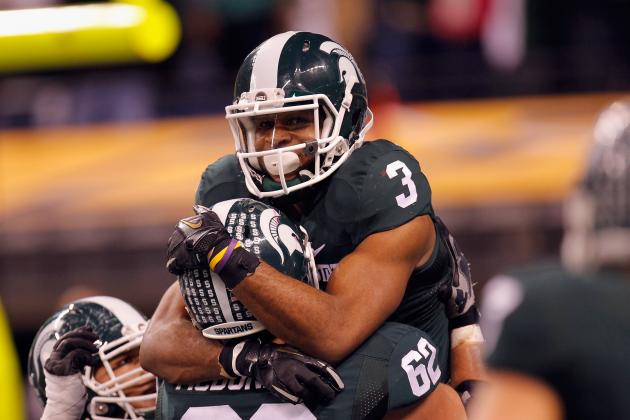 Gregory Shamus/Getty Images

Standing at 6'2", 211 pounds, Cunningham has great size, which should make his transition into the NFL that much easier.
But it is not only his physical height and weight that make him an ideal receiver prospect at the next level, it is also his arm length. Cunningham's arms measure in at 33 inches, which allows him to stretch out for balls thrown his way and go up and get them, despite not being an elite leaper.
Cunningham uses his size and core strength to his advantage by leaning on corners as he works into his route. He also uses it when blocking opposing defenders in the open field.
This is just an added bonus to what already is a truly polished offensive game.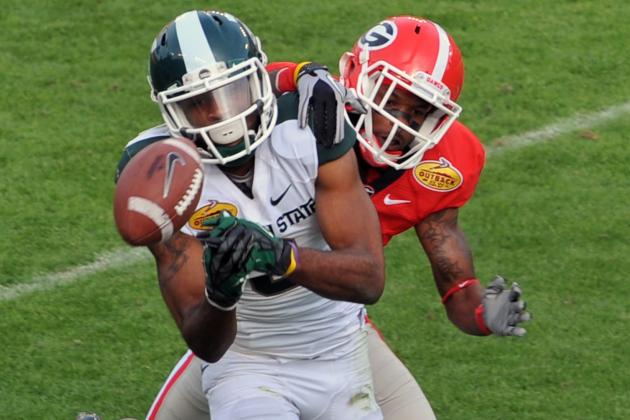 Al Messerschmidt/Getty Images

Cunningham sure didn't seem to have any problems catching passes at Michigan State, but NFL scouts took notice to his small hand measurements at this year's NFL combine.
Generally, scouts would like to see wide receivers have hands measuring 9" or bigger, while Cunningham's measured in a 8.125".
This really shouldn't be much of an issue as long as he is able to catch the ball as effectively as he did in college.
If that is so, Cunningham should have a very bright future ahead of him in the NFL.