Chicago Bears Mock Draft: 4 Possible Mid-Round Tight End Prospects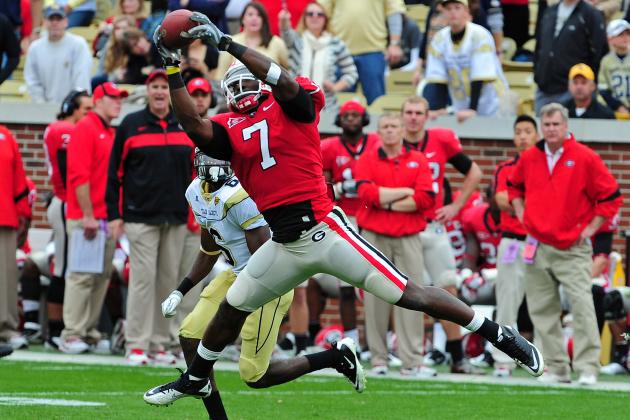 Scott Cunningham/Getty Images

In 2011, the NFL was dominated by the impressive play of young athletic tight ends. Jimmy Graham, Rob Gronkowski, Aaron Hernandez and Brandon Pettigrew were just some of the young tight ends that took the NFL by storm.
In a league that prides itself on having incredible athletes, tight ends have quickly become the epitome of that. Being tall, fast and strong are the qualities that these tight ends all share. They have the length and size of a defensive end and the speed of a wide receiver.
This year's draft looks to only have one sure thing in terms of tight end, Stanford's Coby Fleener. After Fleener, there is a bevy of young talented tight ends, who, when given the opportunity, can flourish into one of the league's best tight ends.
With the Bears re-signing Kellen Davis, and Lovie Smith's unyielding praise for him, Davis will likely keep the Bears from exploring the possibility of going after Fleener in the first round, but do not be surprised if they look to address the position later in the draft.
Here is my list of four possible mid-round tight end prospects for the Bears in next week's draft.
Begin Slideshow

»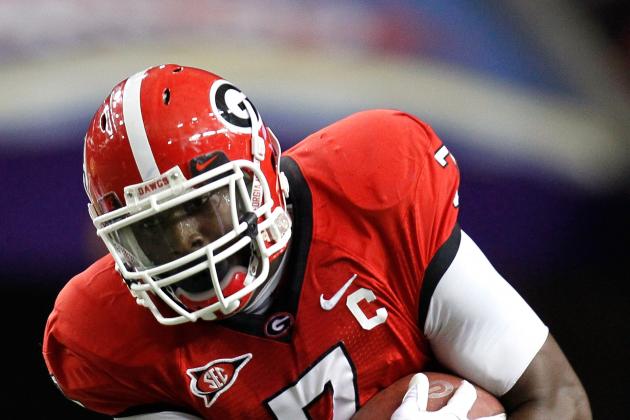 Kevin C. Cox/Getty Images

Orson Charles, a 2011 Sporting News First Team All-American, finished his college career with 94 catches for over 1,300 yards and 10 touchdowns.
Standing at 6'2" and 251 pounds, Charles was one of the strongest tight ends at the NFL combine in March and despite opting not to run the 40-yard dash, he is viewed as one of the quickest tight end prospects in this upcoming draft.
Charles' release off the ball isn't the greatest and he may struggle at times getting past better defenders at the next level, but he possesses exceptional speed that could allow him to be split out at times. Charles is known for having good hands and can catch the ball in traffic.
Charles was arrested in early March for a DUI, so he may be looked at as a liability.
If the Bears want to address the tight end position early, Charles would likely still be available when they pick in the second round.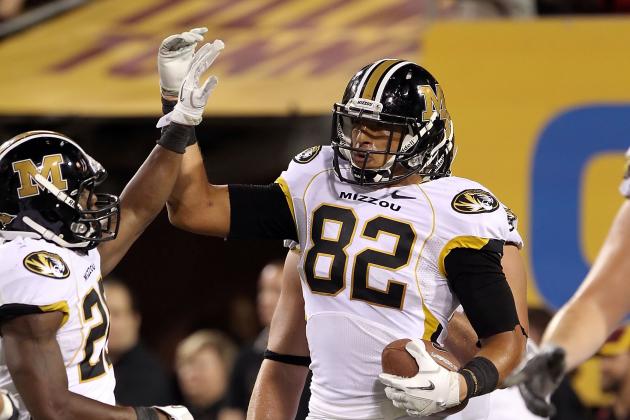 Christian Petersen/Getty Images

In 2010, then a redshirt sophomore, Michael Egnew had an incredible season, hauling in 90 catches for 762 yards and five touchdowns. Egnew was poised to have an even more impressive redshirt junior campaign, but struggled, only catching 50 passes and scoring three touchdowns.
Viewed as a guy who might not be fast enough to hang in the NFL, Egnew displays a lot of similar characteristics to a wide receiver—good hands, good footwork and the ability to tap his toes in sideline catch situations. Although he may not appear to be the quickest, Egnew is deceptively fast, using his crisp route-running abilities to beat out defenders.
Egnew appears to be more of a project player and if the Bears were to able to grab him in the fourth or fifth round, offensive coordinator—and former NFL tight end—Mike Tice could help mold Egnew into a productive pass-catching tight end.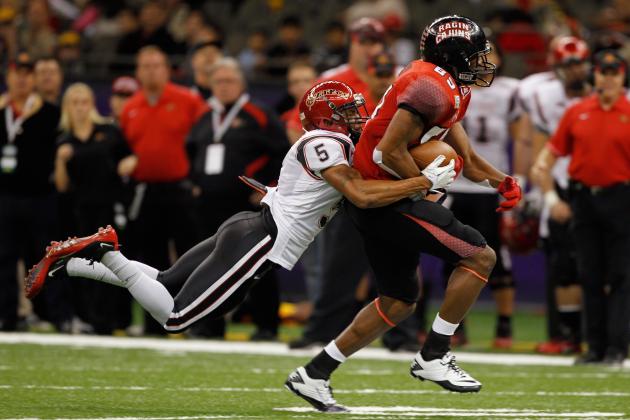 Chris Graythen/Getty Images

In a league where tall, lanky, athletic tight ends have become all the rage, Ladarius Green from Louisiana-Lafayette fits the bill perfectly.
Standing 6'6" and weighing 238 pounds, Green has the height, but many consider his weight to be an issue, and will likely need to gain more weight to be an effective tight end.
Possessing good hands and great body control are two of the biggest strengths of his game, and even despite his size, he was considered to be fairly good blocker.
He was often the best athlete on the field, and given the lesser talent he often faced, it's hard to tell how his game would translate at the next level.
If the Bears are willing to take a chance on a guy early, Green would be available to them in the second round. I think he is the next best tight end on the board after Coby Fleener and with a guy like Kellen Davis already on the roster, it would give the Bears a chance to help develop Green without having to force him into the starting lineup.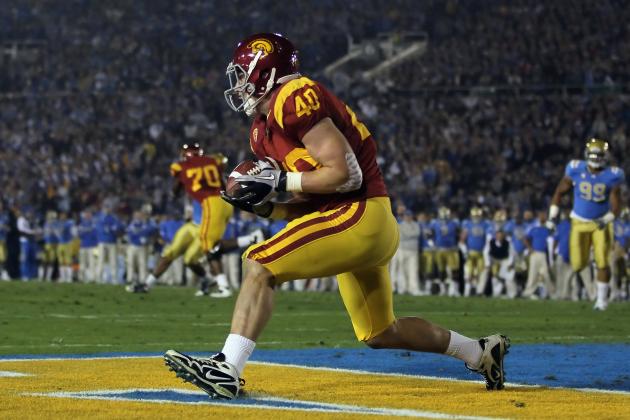 Jeff Gross/Getty Images

Not much of a threat at USC, Rhett Ellison is viewed as a guy who is a bit of a fullback/tight end tweener.
Standing 6'5" and weighing 251 pounds, Ellison may be a bit tall for a fullback and not quite athletic enough to be a productive pass catching tight end.
Where Ellison does excel is that he is more quick than fast and has surprisingly good hands. Having used Tyler Clutts last year in the role of lead blocking fullback, Ellison immediately becomes a better option as a receiving threat out of the backfield compared to Clutts. If he were to beat out Clutts, he would likely need to work on his run-blocking skills.
More than likely, Ellison will not be drafted in next week's draft, but he could be a prioirty free agent signing for the Bears and could help give a push to Clutts in training camp.