Green Bay Packers: It's Time to Move on from Nick Collins
April 18, 2012

Streeter Lecka/Getty Images
Late yesterday, Rob Demovsky reported in the Green Bay Press-Gazette that the Packers and safety Nick Collins will now not meet until after the NFL draft.
It's a tough situation for all involved. Collins clearly wants to play, and the Packers are understandingly hesitant given the injury was to Collins' spine.
Unfortunately, this seems like a delaying tactic to me, which tells me (if I were to read between the lines) that Collins isn't confident he's ready to go medically.
According to Demovsky, part of the reason this meeting was pushed back was because the doctor Collins wants to have an opinion from is on vacation.
I'm sorry, but you knew this meeting was coming. You knew that you wanted to talk to the doctor. You couldn't set this up ahead of time or plan for it?
Collins' agent, Alan Herman, said he has no clue whether Collins will be passed by the doctors. My gut feeling—and that's all it is—is that they wouldn't. That the delay is to give Collins two more weeks (or more—watch for another delay) to heal up and hopefully pass any tests.
The Packers are in a bad spot here. They have decisions to make, some of which hinge on Collins' availability.
That's why the Packers need to move on as if Collins isn't coming back.
Listen—they can't and won't say it publicly, but they may have moved on already. Head coach Mike McCarthy said back at the NFL meetings that if Collins were his son, he wouldn't be playing football again.
I assume the Packers are merely being polite and political and safe, just in case Collins can heal.
They can't wait for him, though.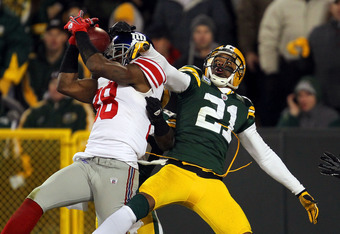 Jonathan Daniel/Getty Images
The NFL draft is just over a week away at this point, and the Packers need to decide how important a safety is to their plans. It would have been good to know Collins wasn't coming back, but they don't.
They need to proceed as if he won't.
Plan for the worst, hope for the best. The Packers should assume either he isn't coming back or they won't be comfortable with the medical reports and won't want him to play.
Before next week, the Packers need to decide two things, if they already haven't. First, are they shifting Charles Woodson to safety?
Second, are they drafting a replacement safety for Collins or a replacement cornerback for Woodson?
Or are they doing all those things?
The fact is that, even if Collins is cleared and ready to go, they should carefully plan for the possibility that he gets hurt again.
Plan for the worst, hope for the best.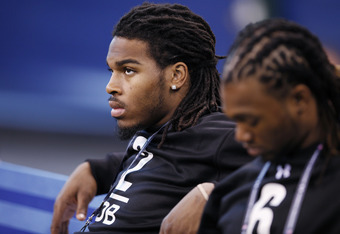 Joe Robbins/Getty Images
There are multiple cornerbacks in the draft worth a look with their first pick, and Mark Barron (S Alabama) should be a target as well, but there are other defensive backs who might be good choices in the second and third rounds as well.
The thing is, these are decisions you make before the draft when you set up your Big Board. So the Packers have to know going into the draft 'this is more important than that.
I know there is a (potentially large) segment out there who believe it is crazy to "move on" from a Pro Bowl safety. That the Packers should give him a chance to heal and tell them if he's OK.
I get that, I do. And I hope that Collins is healthy and fully able to play and I am wrong that he's delaying.
I wouldn't blame him, by the way. I don't think he's wrong to delay if that's what he is doing. He wants to have the best outcome and for him, that's playing.
The Packers cannot wait for him, though. There are too many things to set into motion, and waiting until post-draft is too late to start.