2013 MLB Free Agency: 10 Stars Whose Teams Now Have No Shot to Re-Sign Them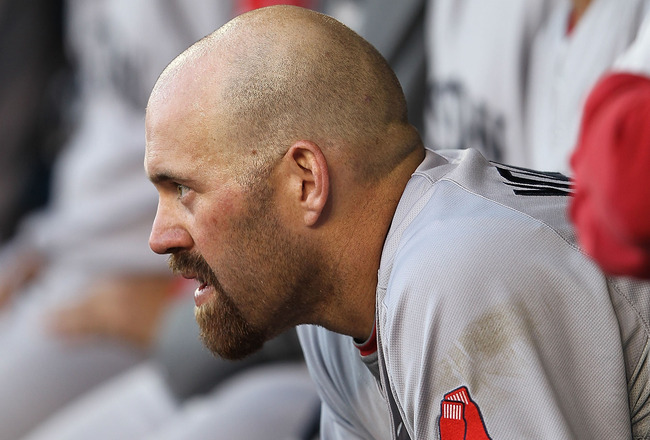 Leon Halip/Getty Images
It's never too early to look towards the future. We might only be 10 games into the 2012 season, but it never hurts to look at next year. The 2013 free-agent pool got substantially weaker with the big extensions signed by Ian Kinsler and the like lately, but there will still be a few big names swimming around.
While some of them will remain with their current team, some will almost certainly be on the move.
Kevin Youkilis, Boston Red Sox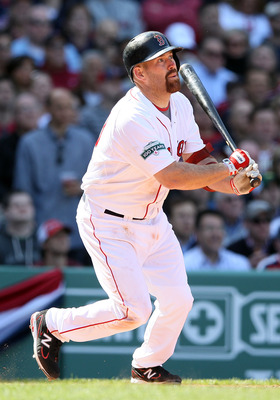 Elsa/Getty Images
The comments made by manager Bobby Valentine were heavily criticised in the media and by fans. Bobby V called Youk out for not being "into the game" and neither the third baseman nor de facto captain Dustin Pedroia were pleased.
It could be indicative of a growing rift between Youkilis and the manager. This is the sort of thing which can irritate a player, so he'll be happier signing elsewhere.
Michael Bourn, Atlanta Braves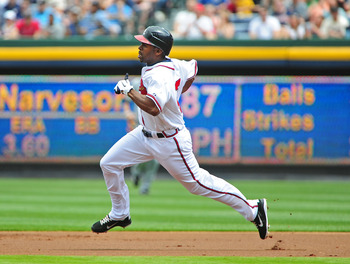 Scott Cunningham/Getty Images
Michael Bourn was headed for another team when he was with the lowly Houston Astros. Now he's with the Atlanta Braves, and it's still a certainty they'll lose him.
Bourn had a great season last year, batting almost .300. It he repeats that, a contender might be willing to pay him more than the Braves can afford.
Ryan Ludwick, Cincinnati Reds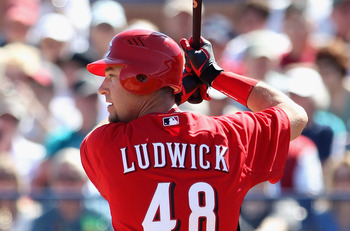 Christian Petersen/Getty Images
The Cincinnati Reds have put themselves in an awkward position financially. Huge contracts given to Joey Votto and Brandon Phillips have left them highly inflexible in the balance books.
They may not wish to retain Ryan Ludwick's services anyway, but unless he's willing to take a pay cut, they might not be able to.
Andre Ethier, Los Angeles Dodgers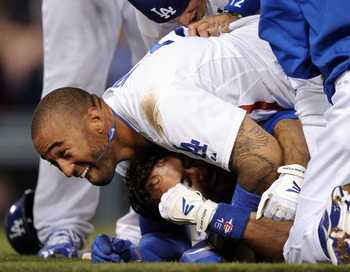 Harry How/Getty Images
The purchase of the Los Angeles Dodgers by a group led by Lakers legend Magic Johnson has saved the cash-strapped outfit's short-term future. They can afford to be something of a player again.
And they will need to be when players like their own Andre Ethier hit the open market. Ethier will command a decent salary and he might bet a better deal elsewhere.
Daisuke Matsuzaka, Boston Red Sox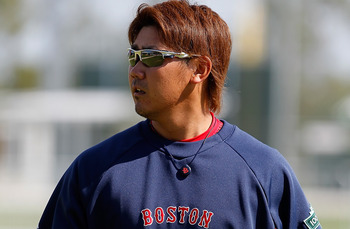 J. Meric/Getty Images
Daisuke Matsuzaka's career in North America got off to a great start. He helped the Boston Red Sox win the World Series in his first season, then went 18-3 the following year.
However, three bad seasons later, "Dice-K" isn't enjoying the same level of success.
He is expected to return from Tommy John surgery in June or July. Hiring a Japanese-speaking manager gives Boston a better chance of retaining him, but the old disagreements about pitching might still drive him away.
Francisco Liriano, Minnesota Twins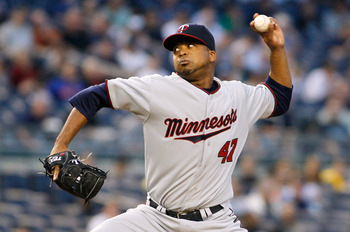 Mike Stobe/Getty Images
The trade rumours have been circling about Francisco Liriano for years. If he has another good year and puts behind him the disaster that was 2011, he'll be playing for another team in 2013.
The Minnesota Twins aren't good enough anymore to hold onto their big guys.
David Wright, New York Mets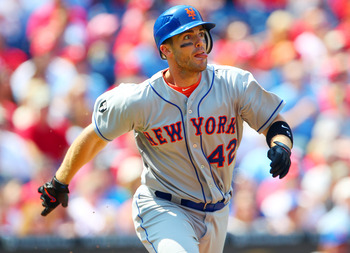 Rich Schultz/Getty Images
David Wright's career has been hit hard by injuries—concussions, in particular.
He is rightfully considered one of the greatest Mets of recent times. However, New York needs to revamp their team to remain competitive in the NL East and they can't afford to keep Wright simply for nostalgia.
Melky Cabrera, San Francisco Giants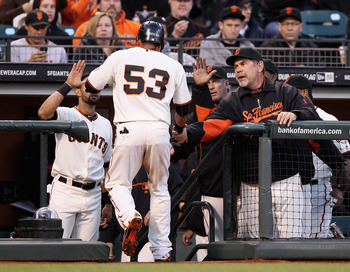 Ezra Shaw/Getty Images
Melky Cabrera has been reasonably durable over the last few years and last year hit over .300.
He's worth more at free agency now than he was two years ago after his release by the Atlanta Braves, and San Francisco may struggle to keep hold of him.
Luke Scott, Tampa Bay Rays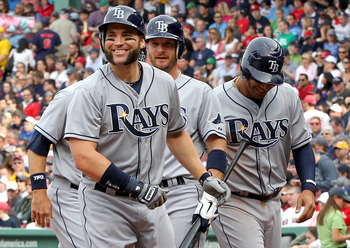 Jim Rogash/Getty Images
Luke Scott is off to a brilliant start, batting .318 with two home runs and eight RBI. If he continues to be productive, it would make sense to re-sign him.
However, only three players—James Shields, BJ Upton and Carlos Pena—are earning more than Scott this season. The Rays are not big spenders by any stretch of the imagination, and might find themselves unwilling to splash the cash on Scott.
Jonathan Broxton, Kansas City Royals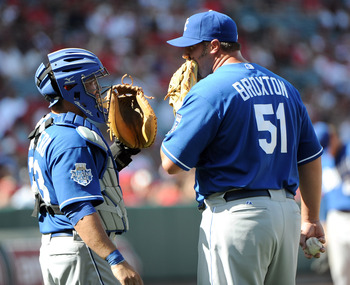 Harry How/Getty Images
Jonathan Broxton had excellent seasons in 2008 and 2009, making back-to-back All Star games. 2010 saw him come back down to earth, though, and 2011 was shortened by injury.
He has started 2012 well, and if he has a good year, he will have no trouble finding a job for next season. The Royals are wanting to get younger, though, and Broxton's former team, the Dodgers, are much more competitive. He should resent that.
Adam MacDonald is a Scottish journalism student at GCU. He has been a featured columnist for the Boston Red Sox since October 2010. You can follow him on Twitter, or tell him how awesome/terrible this article was, by clicking here.
Keep Reading