Janoris Jenkins: 7 Reasons Why NFL Draft Prospect Will Succeed in Pros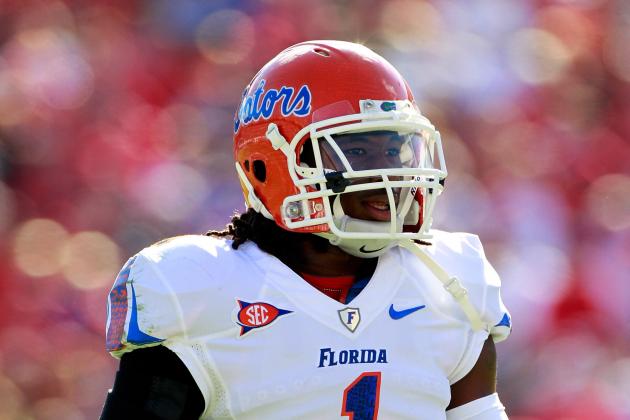 Sam Greenwood/Getty Images

As Janoris Jenkins continues to make news for all the wrong reasons, his true ability as a football player will be nothing more than an afterthought. This has caused his draft stock to drop a great deal as the mainstream media consistently pushes the off-field issues.
While we are justified in focusing on those issues because they are news, I am going to focus on what the talented cornerback can actually do on the football field.
This article is going to give you seven different aspects of his game that make me believe Jenkins will be a great NFL player.
Begin Slideshow

»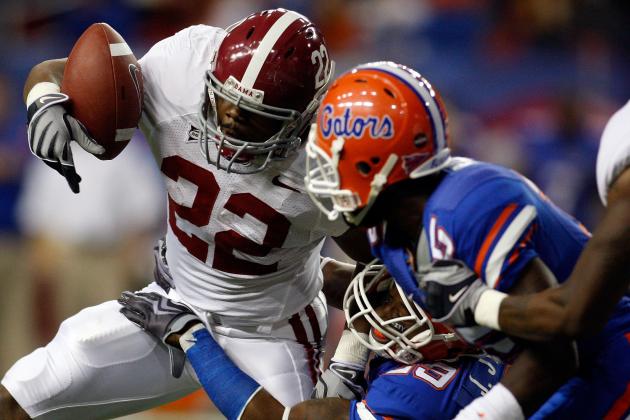 Chris Graythen/Getty Images

It really doesn't matter how good you are in terms of coverage on the outside if you are unable to read where the ball is going and make a play on it.
This is something that plagues young cornerbacks throughout the National Football League. They do everything right in terms of all of the other tools necessary to succeed but are unable to actually make a play on the ball.
You are not going to see Janoris Jenkins struggle with this aspect of his game. Rather, the young cornerback is going to be able to make plays on the ball and read the eyes of the quarterback to understand where and when the ball is coming.
This is also one of the primary trademarks of the best cornerbacks in the league.
Take a look at the 1:00 mark on the embedded video and watch Janoris Jenkins completely manhandle Alshon Jeffery in coverage. Turn your attention to his technique on the play and how he doesn't get turned around, tracks the ball in the air and is in the right spot at the right time.
This is something that I have noticed a great deal in watching tape of Jenkins over the course of the last few months. While YouTube might not do justice looking at this, I have other tools at my exposure.
Still, you are able to get an understanding at how good of a technique Jenkins already possesses on the outside.
This is going to limit his learning curve at the next level and make him an immediate impact corner on the outside as a rookie.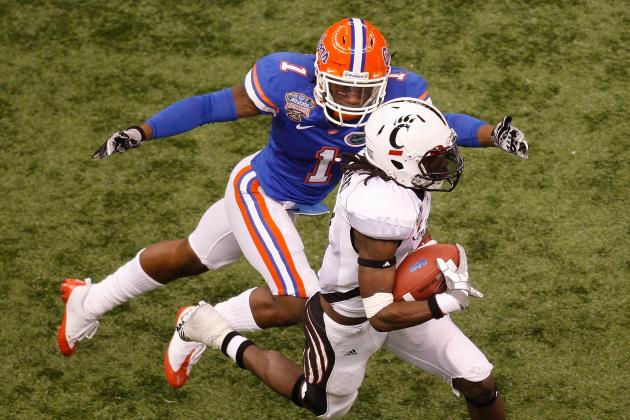 Chris Graythen/Getty Images

Of course, this could come back to haunt Janoris Jenkins at times in the NFL, but it is an attribute that some of the best cornerbacks in the league possess.
You are not going to make big plays at this level unless you are willing to take a chance. It really is a high-risk, higher-reward proposition.
What I like the most about Jenkins in regards to this is the fact that he fully understands when to actually take a chance on the outside.
The reward for the team that drafts Jenkins will be shorter fields because of forced turnovers and some highlight-reel interception returns.
Some scouts seem to believe that Janoris Jenkins struggles in press coverage. I just don't see it that way. Instead, he has the moxie and ability to go up against bigger receivers at the line, consistently throwing them off their routes.
Just take a look at the embedded video for a second. When asked to play up against the line Jenkins did a great job.
We already understand that the talented young corner is good in both zone and man coverage. Adding this to his arsenal of talents only makes Jenkins a more complete corner. It also indicates that he could be a true shutdown type of guy in the near future if all goes according to plan.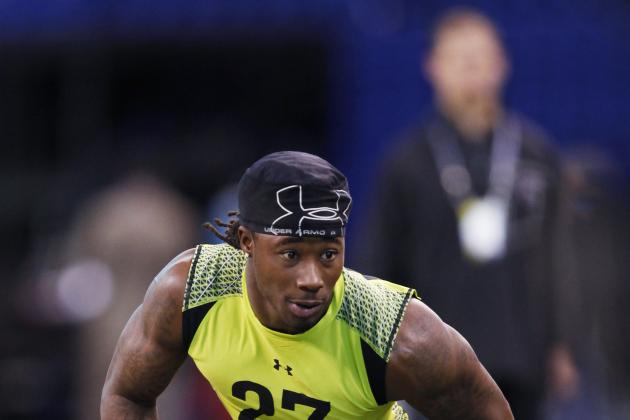 Joe Robbins/Getty Images

Athleticism is the one thing that scouts look at before anything else when it comes to a cornerback prospect on the football field.
You either have the ability to play on an island by yourself or you don't. This is what separates Janoris Jenkins from a player like Dre Kirkpatrick, in my opinion. The former shows exceptional athleticism on the outside, which enables him to stay with receivers down the field.
Jenkins will not be burned deep due to lack of speed. He will not fall for double moves that often, and when he does Jenkins has the speed to close the initial gap rather quickly.
It is the closing speed that makes Jenkins so dynamic on the outside. Even if he is beaten at the line of scrimmage, the former Florida standout will be able to make up for it in rather short order. This is something I consistently noticed in watching tape of the young corner.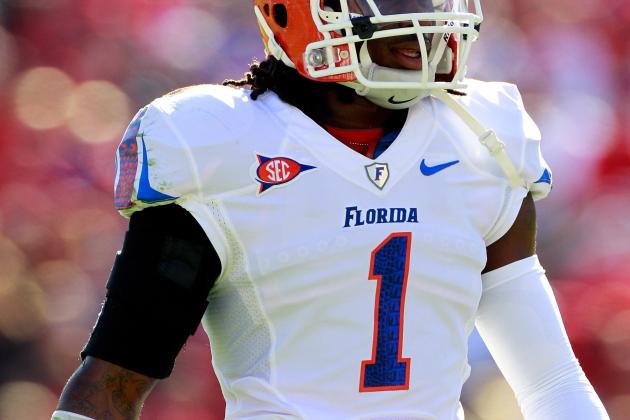 Sam Greenwood/Getty Images

At 5'10", Janoris Jenkins doesn't possess the prototypical size to be a shutdown corner at the next level. That is just on the exterior.
The young cornerback has tremendous leaping ability and plays much larger than his frame would indicate. He doesn't struggle going up against taller receivers as evidenced by the Alshon Jeffery video a few slides before.
You also have to take into account that Darrelle Revis stands only two inches taller, Charles Woodson only three inches. That really isn't a huge deal in the grand scheme of things.
Of course, if Jenkins didn't have these amazing hops this would be a much larger issue. As it stands now, this isn't going to be an issue at all.
Some might wonder why I would conclude that this is a strength, but think about it for a second. If one of the major weaknesses in his game can be thrown out the proverbial window, it only enhances all the other strengths that I am writing about.
The best cornerbacks in the NFL have one thing in common: They are able to make big plays when it counts the most.
One of the major knocks on a player like Carlos Rogers prior to his breakout 2011 season was the fact that he had hands of stone and couldn't come up with the big interception. Despite being a really good cover guy, Rogers never reached the elite status of a Darrelle Revis or Champ Bailey because he couldn't make the big play.
This is not going to be an issue when it comes to Janoris Jenkins. Instead, the talented young corner has soft hands, makes big plays and usually fights the receiver for the ball after reading the route prior to the ball actually arriving.
Those are traits that you look for in a No. 1 cornerback.