Vick Ballard: 6 Biggest Strengths and Weaknesses of the 2012 NFL Draft Prospect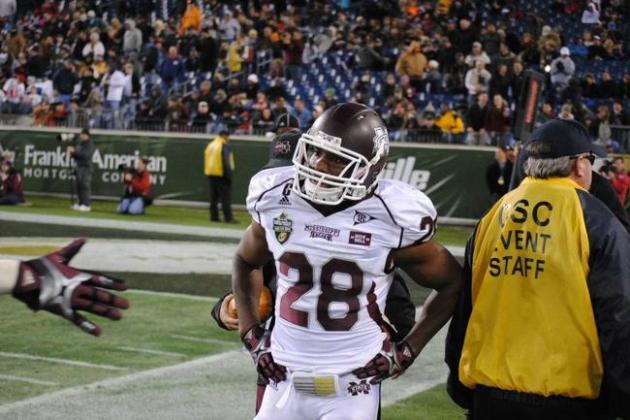 Vick Ballard had one of the most productive senior seasons of any running back in the country this past year.
The former Mississippi State standout rushed for nearly 1,200 yards and 10 touchdowns in 2011, while leading his team to another winning season.
But despite those big numbers, not everything in Ballard's game is perfect. Surprisingly enough, it is possible to rush for more than 1,000 yards and double-digit touchdowns in the SEC and still have weaknesses in your game.
With that said, let's go ahead and break down the six biggest strengths and weaknesses of Vick Ballard's game.
Begin Slideshow

»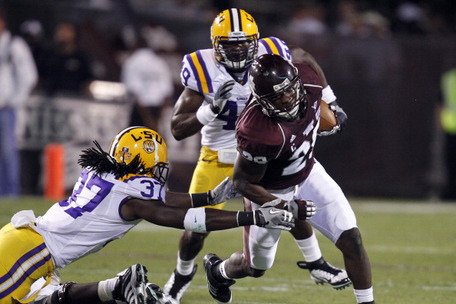 Butch Dill/Getty Images

Vick Ballard is one of those backs who brings meaning to the word "trucking" people. It seems at times that instead of avoiding contact, this big back looks for contact and relies on his size to bulldoze over defenders.
Weighing in at 220 pounds, Ballard is a bigger back who is most effective running between the tackles. He was a workhorse in college, tallying 14-or-more rushing attempts in eight separate games last season.
Ballard's size also allows him to successfully block oncoming defenders in pass protection, which NFL scouts love to see in a rookie running back.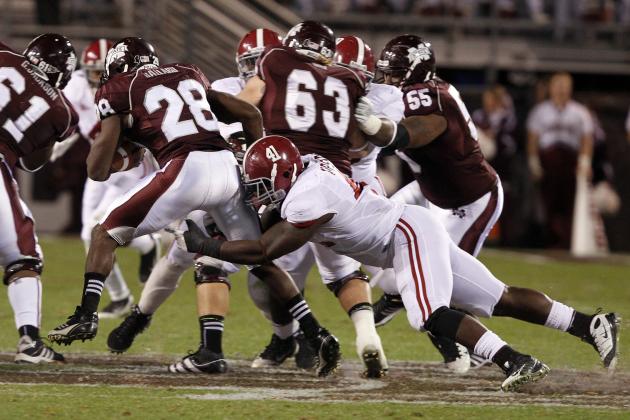 Butch Dill/Getty Images

Vick Ballard has plenty of attributes that NFL scouts love about his game, but speed is certainly not one of them.
Ballard ran a 4.65 40-yard dash at this year's NFL Combine, which was in the lower half of those running backs participating in the drill. He is known as a downhill runner who doesn't excel in open field situations because of his lack of speed.
Ballard's size and instincts make him a successful runner, but he simply doesn't have the speed to get to the edge on his own.
This is a bit of a concern, but if it worked that well for Ballard in college, perhaps in can work in the NFL as well.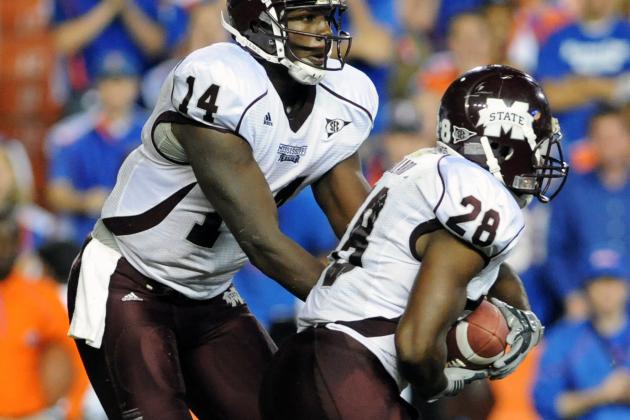 Al Messerschmidt/Getty Images

Vick Ballard may not have blazing speed, but he does have great instincts when running the ball, which allows him to get past initial defenders and hit his running lanes with authority.
Ballard carries the ball high and tight, which keeps him from fumbling often. He is a dependable inside runner and understands how to use his size and strength to his advantage.
You really can't teach smarts, but when it comes to running the ball and being smart when doing so, Ballard is already advanced in that area.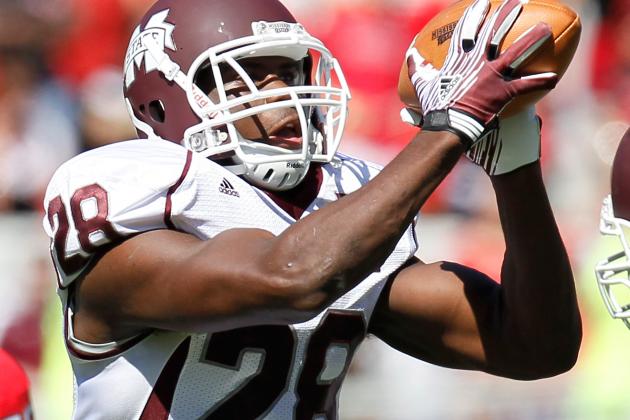 Kevin C. Cox/Getty Images

There are two important aspects needed to be a successful third down back in the NFL.
You need to be able to contribute in pass production, and you need to be able to catch the ball well out of the backfield.
Ballard has the pass protection part down, but he doesn't have a lot of experience as a receiver out of the backfield. In fact, he recorded less than 20 receptions this past season, which is not saying much for a guy who was on the field almost every offensive play his team ran.
If Ballard can develop his receiving skills, then he could be an ideal third-down back in the NFL in the future.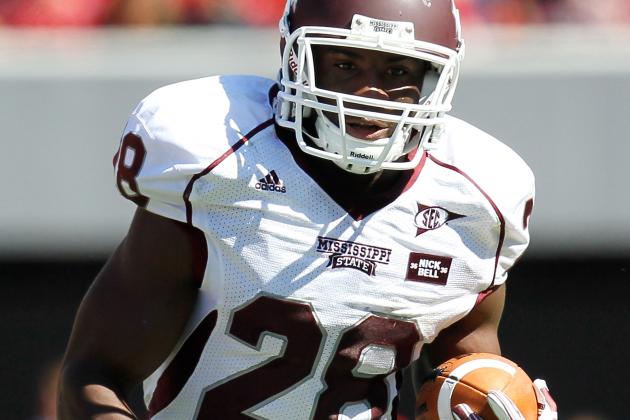 Kevin C. Cox/Getty Images

No matter how over-matched they were at times, Mississippi State knew that if they had a chance at winning a football game, Vick Ballard needed to get his touches.
Ballard totaled 193 carries in 2011, which is an average of 15 carries per game.
The powerful back totaled 20-or-more carries in three separate games this past season and carried the ball at least 10 times in all but two games in 2011, both of which resulted in loses for his Mississippi State team.
NFL scouts should love Ballard's durability and reliability in the running game.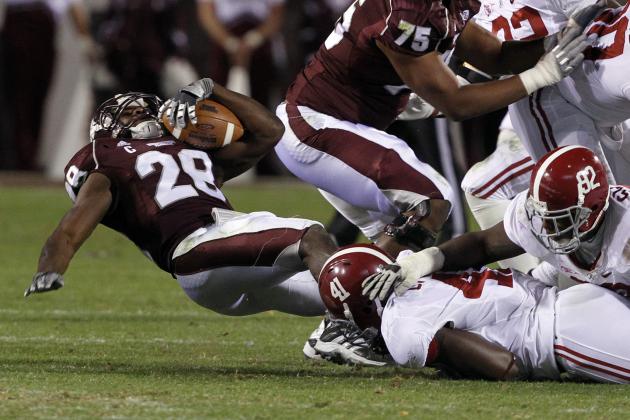 Butch Dill/Getty Images

It's tough to find many weaknesses in Vick Ballard's game, but if you look closely at the numbers, he does tend to fade away in big games.
Ballard rushed for 100-plus yards in six games this season, which is great for any college running back. But those came against the likes of Memphis, UAB, Tennessee-Martin, Auburn, Ole Miss and Wake Forest.
So, what about the other SEC Games?
Against LSU, Alabama and Georgia, arguably the three top teams in the SEC this past season, Ballard combined to rush for just 82 yards on 27 carries. That's an average of just 3 yards-per-carry.
Ballard is going to have to change that if he is going to have a successful career in the NFL.