Philadelphia Eagles: 5 Prospects They Might Trade Up for in the 2012 NFL Draft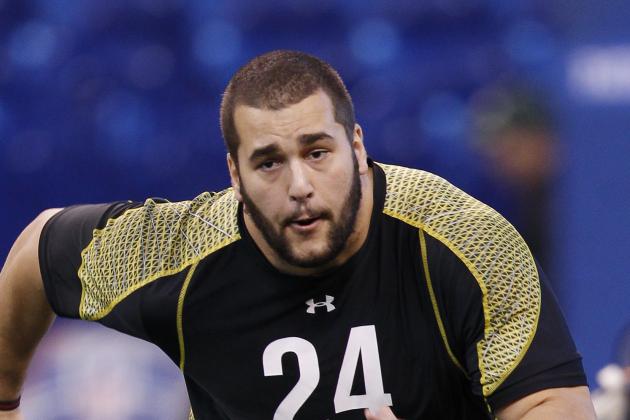 Joe Robbins/Getty Images
Matt Kalil is one of the potential targets for the Eagles if they trade up
There are recent rumors that the Philadelphia Eagles are going to trade up in the 2012 NFL draft.
One of those rumors has them making a huge jump up, all the way to No. 4, according to the Cleveland Plain Dealer, which would put them in the running for a guy like Matt Kalil, Justin Blackmon or Ryan Tannehill.
Other rumors have them making a slightly smaller jump up to No. 7. That, of course, would likely take those three names out of play, but would bring a whole bunch of other names into the mix.
There is also still the possibility that the Eagles stand pat and make a pick at No. 15 or trade up somewhere between No. 7 and 14 as well.
So, here is a look at the top five guys I could see the Eagles trading up to get.
Begin Slideshow

»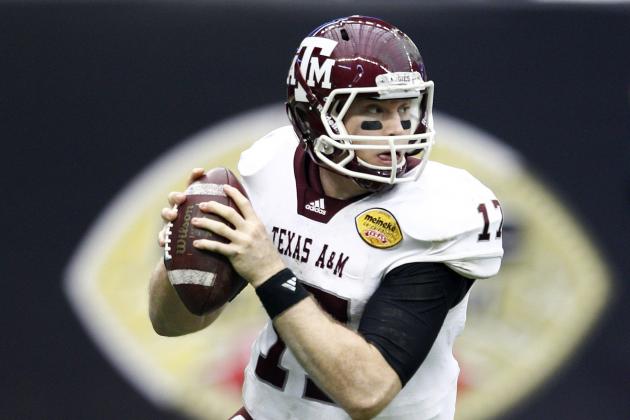 Bob Levey/Getty Images

The Eagles are rumored to be interested in this young QB, but personally, I would be very surprised if they trade up to grab him—unless he falls down out of the Top 10, which looks unlikely at this point.
While I like Ryan Tannehill's upside, this move would make sense for an Eagles team that looks to be playing to get to the Super Bowl.
They do need a backup quarterback, but there is no guarantee that Tannehill would be able to fill that role this season. They also need a quarterback of the future, but once again, there is no guarantee that Tannehill is that guy.
With the way that Andy Reid develops quarterbacks, I really don't see them giving up multiple picks and perhaps a player or two to get into the Top Five to get Tannehill.
The Eagles would have to get up to Cleveland's spot at No. 4 to get him, and that seems like a reach at this point.
If they do make the rumored deal, I hope it isn't for Tannehill. Nothing against him personally, but the Eagles have bigger needs, and the price would be too steep in my opinion.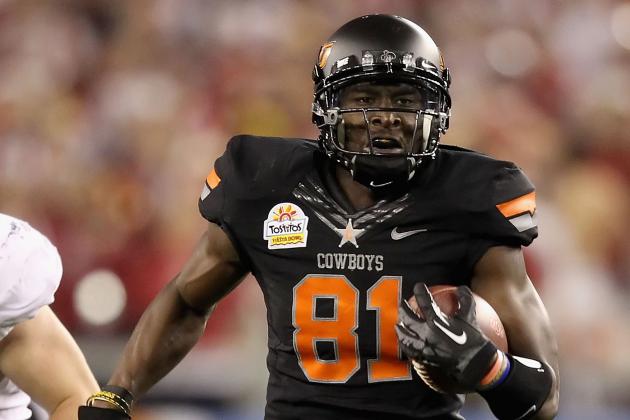 Christian Petersen/Getty Images

Justin Blackmon would make more sense than Ryan Tannehill, simply because he is a guy who could step in and help the team now.
If you are playing to win a championship, Blackmon would make sense. However, the Eagles just paid DeSean Jackson a lot of money, and to move up for Blackmon seems unlikely.
Blackmon does give the Eagles a taller red zone threat that they desperately need, and he should be a great player in the league, so there would be no problem with the Eagles drafting him.
However, I don't think the Eagles would want to commit another large contract to the wide receiver position, and they like Jeremy Maclin/Jackson and the other options they have there.
They could also bring in a veteran free agent for a lot less than Blackmon, who could compete with Jason Avant for the No. 3 spot if they really want to.
I wouldn't hate a move to get Blackmon, because I think his talent is legitimate, but again, I don't see it happening.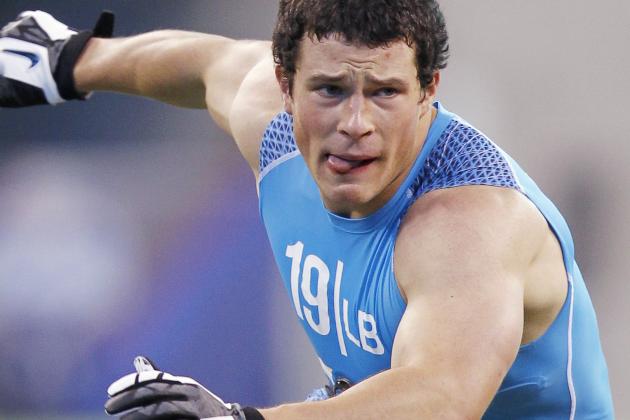 Joe Robbins/Getty Images

Many early mock drafts had the Eagles drafting Luke Kuechly, however, more recent mock drafts have him going off the board before the Eagles pick at No. 15. Most mocks now have him between No. 10 and 14.
If you buy that the Eagles are going to fill their biggest void, which is OLB, then it would make sense that they trade up a few spots to get Kuechly. Personally, I still hold true to the theory that the Eagles aren't going to draft an OLB in the first round, mainly because they have not done that very often in the past.
The Eagles made a move for an LB already when they traded for DeMeco Ryans, and while I could see them drafting a linebacker in the first few rounds, I do not see them trading up and giving up other picks to get one.
Still, if they want Kuechly, they will likely have to move up to get him, which is why he is on this list.
If he falls to No. 15, he is a definite possibility for the Eagles, but I still think the team is looking more at offensive or defensive line.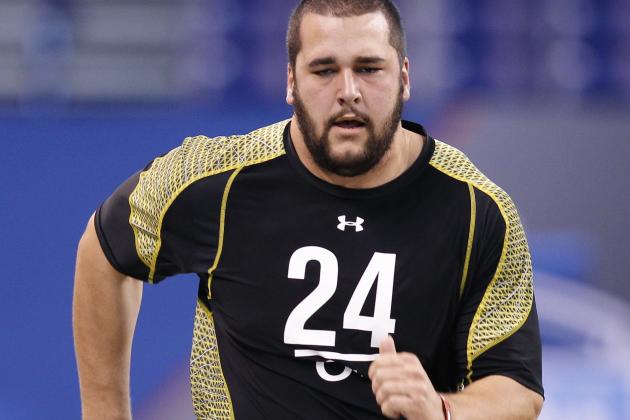 Joe Robbins/Getty Images

By most accounts, Matt Kalil is going to be taken by the Minnesota Vikings at No. 3, and that is what I think will happen.
However, if someone trades up with Minnesota and takes Ryan Tannehill at No. 3 or Trent Richardson, that could open the door for the rumored Eagles-Browns swap at No. 4, where the Eagles would take Kalil.
If the team is concerned about Jason Peters, it would make sense that the Eagles would want to take an offensive tackle. This move would allow them to have a lot of depth on the offensive line.
However, they did sign Demetress Bell to replace Peters, and they re-signed Evan Mathis, so the Eagles' starting five offensive linemen look to be set.
Even taking an OL early for depth purposes, I can't see them mortgaging the farm for Kalil.
Still, the Eagles moving up to No. 4 is a rumor that has been out there, so I would be remiss not to address it here, but once again, I don't see it happening.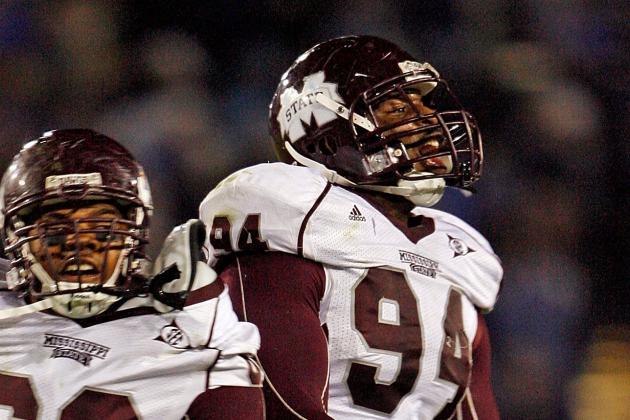 Andy Lyons/Getty Images

If the Eagles are going to trade up, Fletcher Cox is the most likely target.
People are positing that the Eagles will be looking for help at defensive tackle, and Cox is the best tackle in the draft. He is a high-motor guy, too, which the Eagles would love—and he is explosive.
Cox will likely go somewhere around No. 8 or as low as No. 14, but he is unlikely to make it to the Eagles at No. 15.
If the Eagles love Cox, they could look to get Jacksonville's pick at No. 7 to take him and make sure Carolina doesn't grab him, as they are definitely a possibility for Cox at No. 8.
I think Cox would be the most likely target, but at the end of the day, I do not see the Eagles trading up to the Top 10.
If they do move up at all, my guess would be that it would only be a few spots and only if someone they love falls to a spot at which they feel like they can get him without giving up a lot.
My guess is the Eagles stand pat and pick at No. 15.