NFL Head Coaches: Ranking the NFC North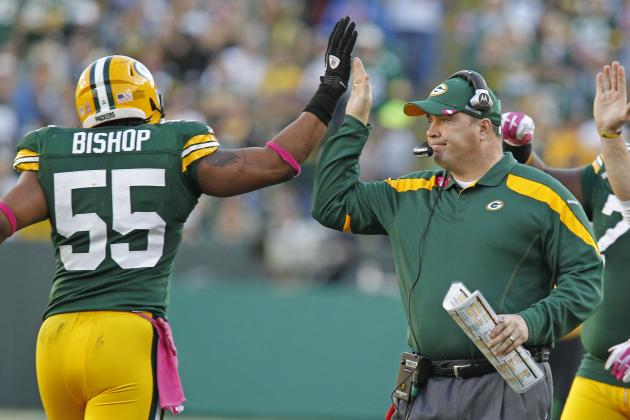 Matt Ludtke/Getty Images

Entering the 2011 season, there was some concern surrounding the fact the Packers players didn't organize a team workout during the lockout, unlike many of their counterparts throughout the NFL.
Turns out it didn't matter so much, as the Packers nearly finished the 2011 season without a regular season loss.
One reason why: The man in charge of organizing and overseeing workouts and practices when the team isn't handcuffed by a work stoppage.
That would be head coach Mike McCarthy.
McCarthy, along with quarterback Aaron Rodgers and GM Ted Thomspon, are the rocks behind the Packers' recent success and promising future.
Where does he measure up in my NFC North head coaches rankings?
Click through to find out.
Begin Slideshow

»
Leon Halip/Getty Images

McCarthy stands right where he belongs, and that's on top of the list.
McCarthy has the credentials on his resume and the traits to sustain success, and the Packers will once again be the class of the division in 2012.
McCarthy probably has been underrated on the national scene in recent years, which could stem from his humble demeanor and dedication to keeping the focus on the field.
He's a guru on offense and a master play-caller and has become an impressive groomer of coaching talent, as several Green Bay assistants have received promotions—with the Packers or elsewhere—under McCarthy's watch.
Simply put, he's one of the best in the NFL.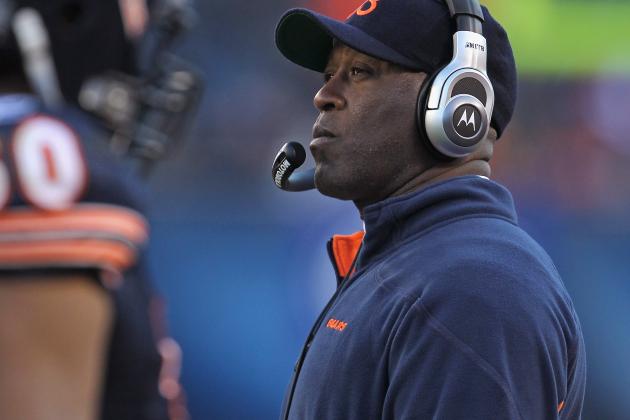 Jonathan Daniel/Getty Images

It was a tight race between Smith and Lions head coach Jim Schwartz, but let's not forget that Smith has taken Chicago to the Super Bowl and hosted the NFC Championship game as recently as the 2010 season.
His players love to play for him, as Smith remains calm under all circumstances (perhaps too calm at times for some Bears' fans liking), and he's a quality personality manager.
Smith is under contract for two more seasons in Chicago after inking an extension shortly after the conclusion of the 2010 season, and it will be interesting to see he and new GM Phil Emery work together as the Bears look to bounce back from an 8-8 record in 2011.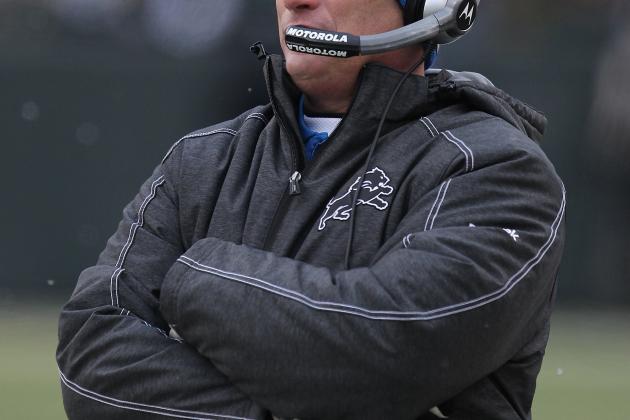 Jonathan Daniel/Getty Images

A year from now, Schwartz could very well be looked at in a different light, because his team may prove even more explosive and dangerous in 2012 than it was in 2011.
Schwartz—who many in the NFL recognize as a football Einstein because of his educational background that includes a degree from Georgetown—is fiery and passionate, so much so that he and Jim Harbaugh nearly came to blows after the Lions' loss to San Francisco last season.
Schwartz has turned a downtrodden Detroit franchise into a winner and a playoff team, and with a young nucleus that features Calvin Johnson and Matt Stafford on offense plus Ndamukong Suh and Cliff Avril on defense, the Lions could challenge Green Bay for the division crown in 2012.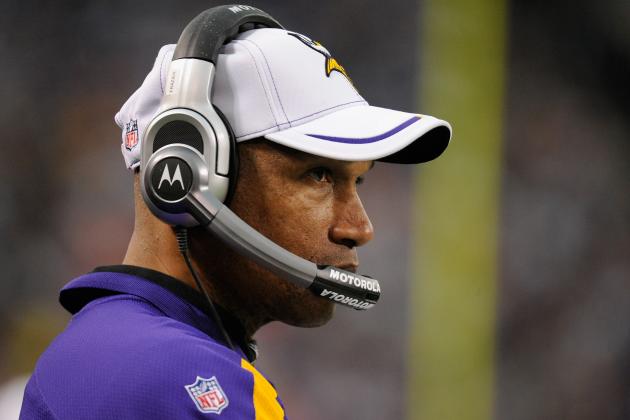 Hannah Foslien/Getty Images

Frazier took over for Minnesota when Brad Childress was canned during the 2010 season, but not much has improved for the Vikings since then.
Frazier's a trusted and respected defensive mind, but Minnesota's defensive potency has severely tapered off since the 2009 season. Righting that ship—along with addressing a multitude of personnel needs—will help Frazier and the team in its rebuilding efforts, but it wont be easy.
A valuable piece to that puzzle is the No. 3 draft pick that Minnesota owns, which has recently become the subject of trade rumors.
Should a team express enough interest in Texas A&M quarterback Ryan Tannehill (Miami comes to mind), they may need to leapfrog the Browns (they pick fourth), who reportedly have interest in him as well. That may lead to Minnesota acquiring additional draft picks—an outcome Frazier would be more than happy with.
Until he has sufficient talent in place (which he doesn't now), it will be difficult to judge Frazier's long-term arc as a head coach.