Nike NFL Uniforms: Nike Is Not Very Groundbreaking with Latest Jerseys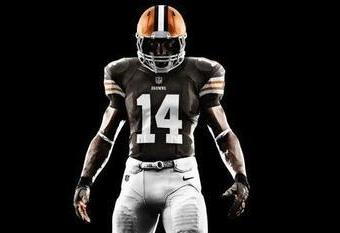 Photo Credit: Nike

Nike has made a living creating cutting-edge designs, breaking the boundaries of the norm.
But Nike didn't seem like Nike at all on Tuesday as the NFL's new uniform supplier.
Only one team received an overhaul at the unveiling: the Seattle Seahawks. Beyond that, the Denver Broncos' home jersey changed from blue to orange, and the Oakland Raiders got silver pants. That was basically it.
Was it the right move for Nike? That can be debated. I like how the Seahawks uniform looks, but giving every team an overhaul probably would have been the wrong idea. Jerseys deep-rooted in tradition like the Pittsburgh Steelers' should remain the same.
Photo Credit: Nike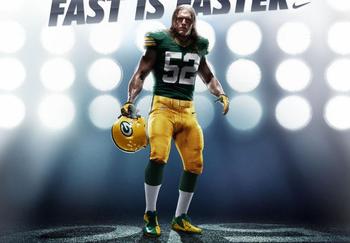 Photo Credit: Nike
But there was room for Nike to do more, in my opinion. As a groundbreaking company, I honestly expected more. Perhaps this was just a warm-up in Nike's first season as the NFL's supplier, but it was a bit disappointing nonetheless. While many jerseys have slight changes, you can hardly tell what has been altered from the original. It's almost like a game of Spot the Difference.
I've proposed this before, and I'll propose it again: Use a scale system in the future—the worse a team's record, the worse its jerseys. If anyone wants to join me in this movement, let us march to Nike headquarters and speak our mind. No professional player wants to play football in a high school jersey where his name isn't even on the back.
Should Nike shake it up more in the future?
The Seahawks jersey probably inspired a little bit of hate. It was an alternate look and will naturally invoke bewilderment for some. But it was also an example of what has made Nike a superpower—breaking free from the mold.
Tuesday's unveiling was not breaking free from the mold. While it was appropriate for some franchises, it proved too generic for a company that prides itself in shaking things up. Hopefully there will be more changes in the future.
Follow me on Twitter. We can talk about Nike's new NFL jerseys.
This article is
What is the duplicate article?
Why is this article offensive?
Where is this article plagiarized from?
Why is this article poorly edited?