St. Louis Rams: Tuesday's Rams News and Notes at Noon
April 3, 2012

Welcome to Tuesday's St. Louis Rams "News and Notes at Noon," the one-stop destination for all major Rams headlines and other St. Louis related information of interest for Rams Nation.
New Nike NFL Uniforms Unveiled 
The NFL has unveiled its new Nike uniforms today, according to various reports, including this one from thestar.com. 
The best photo I have been able to find showing the Rams' new look is available here via sbnation.com. For further background information on the NFL's new uniforms, you can look at this from nikeinc.com. 
New jerseys will be available at stlouisrams.com on April 15. However, some other new items have already arrived there.
For more looks at the new Rams uniforms, see this from the St. Louis Rams facebook page. 
Rams Schedule Pre-Draft Visits 
Via this post from Ron Clements of cbssports.com, St. Louis has set up pre-draft visits with Justin Blackmon, Trent Richardson and Morris Claiborne.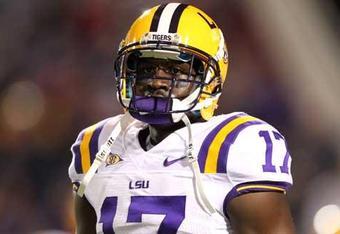 Blackmon (wide receiver), Richardson (running back) and Claiborne (cornerback) are all potential targets for the Rams at No. 6 of the first round.  
Each NFL team can invite up to 30 prospects to their respective team facilities.  The Rams will undoubtedly be announcing more visits with additional players in the near future.
Rams Currently Have NFL's Third Youngest Roster
According to this piece from Mike Sando of ESPN, St. Louis currently has the third-youngest roster in the NFL (after signing linebacker Jo-Lonn Dunbar of the New Orleans Saints).
For more on Dunbar, please check my report on the former Saints outside linebacker here. 
Free Agent DE William Hayes Scheduled to Visit Rams Park 
Tennessee Titans free-agent defensive end William Hayes will visit the Rams, according to the St. Louis Post-Dispatch and as reported here by Ron Clements of cbssports.com. 
The 26-year-old Hayes was selected in round four of the 2008 NFL Draft and played for Jeff Fisher from 2008-2010. During the entirety of his four-year NFL career, Hayes has made 12 starts and compiled eight sacks.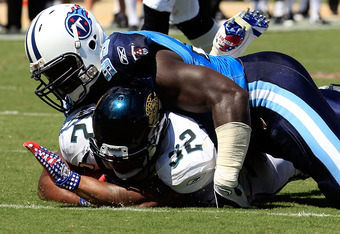 Sam Greenwood/Getty Images
Hayes checks in at 6'3" and 276 pounds and would provide depth at DE for St. Louis, if he is signed.  
Danny Amendola is Ready to Roll 
Danny Amendola is 100 percent and ready to make his return to the Rams in 2012 following a year spent almost entirely on the injured reserve, according to a column from Jim Thomas for the St. Louis Post-Dispatch.
Amendola seems anxious to get back to action in St. Louis, as he stated in the above-linked column, "I obviously love playing for the Rams. This has been my home now for three years going on four, so I'm looking forward to playing here."
Unless a team matches the second-round tender that St. Louis offered the slot receiver and punt returner, the Rams will return in 2012 with Amendola in the mix. 
Amendola's pending return could make a major impact on quarterback Sam Bradford and the Rams offense in the upcoming campaign.
In 2010, Amendola caught 85 passes for the Rams, and his presence should help Bradford tremendously.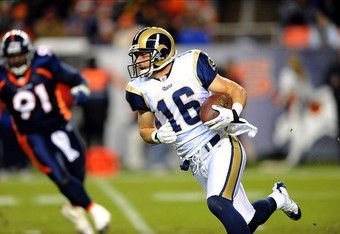 For much more insight on Amendola's return and what it could specifically mean for Bradford and St. Louis this season, read this. 
Rams Visiting Missouri Western Kicker 
According to an article by Marjie Ducey for omaha.com, the Rams will visit the campus of Missouri Western State University in St. Joseph, Missouri (a very special place for me) later this week to check out kicker Greg Zuerlein. 
Zuerlein is the top-ranked kicking prospect available in the 2012 NFL Draft, according to Mel Kiper, Jr. (via the above-linked column from Ducey).
Other teams who have shown interest in the former Griffons' kicker include the Minnesota Vikings, Cleveland Browns, Cincinnati Bengals and Kansas City Chiefs, among others, according to the aforementioned report linked above. 
As always, have a great day, STL Rams Nation. 
Shane Gray covers the St. Louis Rams daily as a Featured Columnist for Bleacher Report. You are encouraged to check out the rest of his work here and to follow him on Twitter. Gray also owns and operates stlramscentral.com.