St Louis Rams 2012 NFL Draft: Dreams Come True If Ryan Tannehill Goes in Top 5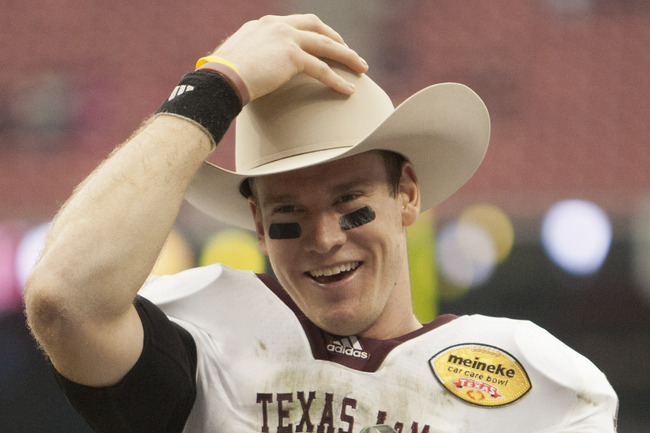 Ryan Tannehill

Rumors and smokescreens regarding the 2012 NFL Draft are running rampant and are impacting various NFL Mock Drafts that at some point end up involving all teams, including the St. Louis Rams.
This stuff happens annually and by early April the pace and intensity of the discussions, scenarios, mind-games and misdirections grows to a nearly out of control state, as we are beginning to see.
Rams fans, of course, are most interested in what could happen at No. 3, 4 or 5 in the upcoming draft. What happens there will almost certainly impact the options available for St. Louis at No. 6.
Without getting too much into the specifics of all the aforementioned discussions and smokescreens being floated around specifically with different scenarios for teams drafting at No. 3, 4 and 5, there are certainly legit reasons that Justin Blackmon, Trent Richardson, Matt Kalil or Morris Claiborne could fall to the Rams.
One scenario that would push at least two of those four players to St. Louis would involve a team trading up for quarterback Ryan Tannehill.
There has been recent talk that he could go as early as No. 3 if a trade with the Minnesota Vikings were to materialize. If he does not go at No. 3, Mike Mayock of the NFL Network believes that the Cleveland Browns must take him at No. 4.
If Tannehill ultimately goes at No. 3 or No. 4, it pushes an elite prospect back to No. 6, which obviously benefits the Rams.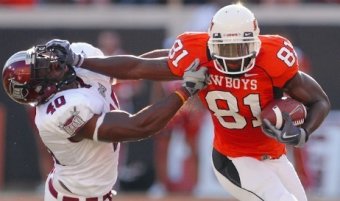 Justin Blackmon
That, again, would ensure that two of the four players mentioned above would be available, giving St. Louis a better chance of seeing the player or players that they desire to be on the board there when they go on the clock at No. 6.
Even if St. Louis determines its most beneficial to trade down, regardless of who ends up being available, it still helps the Rams.
If St. Louis is sitting at No. 6 having two of the four aforementioned players waiting in the wings, it would still be very advantageous for the Rams, even if they desire to swap selections and stockpile more picks.
If two elite prospects are sitting there at six, there would theoretically be more teams interested in trading up due to the fact that individual teams rate players differently and possess differing needs.
And if more people want to get to No. 6, the Rams end up with more potential spots to trade down to, which would afford them a better opportunity of hand-picking the slot they desire.
Whether the Rams stay at No. 6 or eventually trade out is inconsequential to the fact that Tannehill going in the top five would help St. Louis immensely.
That said, all of Rams Nation should be hoping that Tannehill is off the board before the Rams put their pick in.
If so, it will ensure that one more of the elite prospects slide to St. Louis, which undoubtedly helps the Rams, whether that ends up being directly (by picking at No. 6) or indirectly (adding more trade value and desirability to the No. 6 slot.)
Shane Gray covers the St. Louis Rams year-round. You are encouraged to check out the rest of his work here and to follow him on Twitter.
This article is
What is the duplicate article?
Why is this article offensive?
Where is this article plagiarized from?
Why is this article poorly edited?

St Louis Rams: Like this team?