Chiefs Draft 2012: The Other First-Round Picks That Will Surprise Us All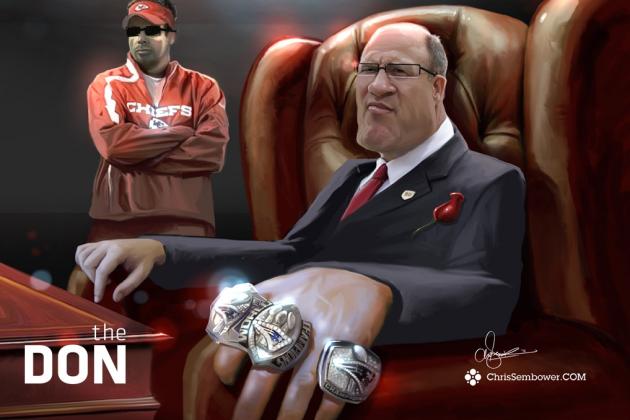 Courteousy of ChrisSembower.com I know that's Haley in the background but I couldnt resist!!
Now that draft season is upon us, numerous mock drafts are out, and when it comes to the Chiefs, there seem to be the same few players projected—David DeCastro, Dontari Poe, Luke Kuechly, Trent Richardson and Ryan Tannehill.
This is not to say that those players won't help the Chiefs, because they will. This is also not to say these players won't be picked; they might, but I hate to have such tunnel vision on the topic.
Since Scott Pioli has become the GM, I have learned one thing in his past three drafts: expect the unexpected. In 2009 it was rumored the Chiefs liked Tyson Jackson, but he was way too much of a reach with the third pick; Pioli over-drafted Tyson Jackson and passed on the likes of Brian Orakpo and B.J. Raji.
In 2010 he was rumored to have said he would never take a safety at No. 5 overall—most pundits thought Bryan Bulaga was the choice due to his relationship with Kirk Ferentz. Instead, Pioli took stud safety Eric Berry.
Finally in 2011, I thought I had him figured out—Pioli likes high-character team leaders. WRONG—he trades down and grabs Jon Baldwin, a player known to be a diva and willing to throw his coaches under the bus. I reiterate my point: expect the unexpected.
For the first time in a long time, this draft is different. The Chiefs are no longer drafting for need. They have the rare opportunity to draft the best player available and build championship-caliber depth. Romeo Crennel has come out and said as much. So anyone is fair game!!!
Begin Slideshow

»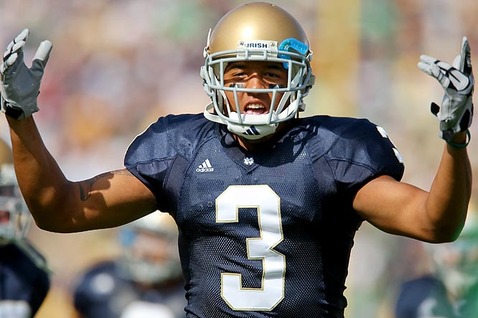 Courteousy of the sportsbank.net
What, another wide receiver? We already have a franchise player in Bowe, Jon Baldwin is only in year two, and Steve Breaston is our slot man. All that is true, but behind them there is who?
Bowe has a history of being a knucklehead, and there is a reason they haven't signed him long-term like everyone else. While I love DBowe, my real reason for projecting Michael Floyd is Steve Breaston.
Breaston will be 29 this year and will make $3.35 million; next year he'll make even more. Remember Breaston is a player Haley went out and got, and Haley is gone. Steve is barely six feet tall and weighs 189 pounds.
While watching tape on him I noticed one thing; he drops the ball a lot. Plus, if Breaston stuck around, who would complain about having Breaston as the Chiefs' fourth wide receiver.
Michael Floyd is a 6'3", 224-pound, sure-handed wide receiver who is not afraid to go over the middle. He is skilled at beating the jam and is great at getting yards after the catch. Last year he made all Notre Dame records his, recording 100 catches for 1,147 yards.
Floyd is intelligent and durable, and he is a tough red-zone target. He does come with some baggage, as he got a couple of DUIs early in his college career, but he kept his nose clean all last year. If the Chiefs will take a risk on Baldwin then Floyd should be no problem.
Overall, when I think of elite wide receivers, I think of tall, physical wide receivers who can impose their will on all defensive backs, and the addition of Floyd would do just that. Just think of the last few Super Bowl champs: Giants, Packers, Saints—all teams with numerous skilled wide receivers.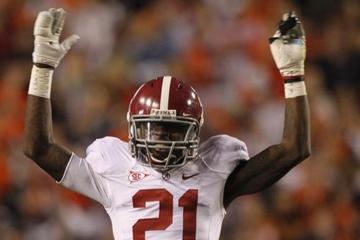 Courteousy of Google Images
I have two words for you: PEYTON MANNING. As if Philip Rivers wasn't bad enough, now the Chiefs have to deal with one of the greatest quarterbacks of all time. When playing against such top-tier quarterbacks, you can never have enough defensive backs.
I recently read that the Chiefs played in sub-packages on defense almost 50 percent of the time when they had three down linemen, two linebackers and six defensive backs on the field.
Outside of Berry, Brandon Flowers, Kendrick Lewis and Javier Arenas, I personally don't trust any of the other defensive backs. The Chiefs did go out and grab Stanford Routt to replace Brandon Carr, but there is no guarantee he will be a true No. 2 cornerback. Cornerback is a need.
Dre Kirkpatrick is 6'2" and 186 pounds of pure physicality. Kirkpatrick is arguably the second-best cornerback in this draft class. Kirkpatrick excels in man coverage as well as zone coverage. He plays very physical and can jam receivers at the line of scrimmage.
Kirkpatrick ran a 4.5 forty but plays faster and has the ability to play both cornerback and safety. He played in the SEC and was the No. 1 corner for the national champion Crimson Tide.
Kirkpatrick has had some off-the-field issues; he was charged with marijuana possession but the charges were later dropped. In today's NFL you can never go wrong taking a cornerback.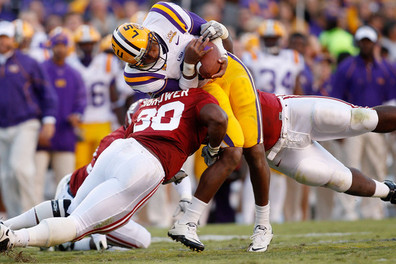 Courteousy of google images. Hightower laying the wood!!!
Another middle linebacker not named Kuechly? Yes, there are other middle linebackers besides Luke Kuechly. While I like Kuechly, there is a chance he could be off the board by time the Chiefs pick.
Plus, Kuechly reminds me of Pat Angerer from the Colts. He will rack up a ton of tackles but it will usually comes after the QB or RB has picked up a good chunk of yards. He definitely has a nose for the ball and is extremely intelligent, but he isn't a great athlete.
Kuechly doesn't sack the QB often and rarely makes tackles for a loss. While I believe Kuechly is better than Jovan Belcher, I don't think he is that much better to justify the pick.
Dont'a Hightower is a 6'2", 265-pound crushing middle linebacker. He is an athletic freak. He ran the 40-yard dash in 4.68, which is one-tenth of a second slower than Kuechly, who is 23 pounds lighter.
Hightower is a thumping linebacker who can shed blocks and stop the run. He can blow up blocks and get into the backfield. Hightower knows how to sack the quarterback. He comes from the SEC, which Pioli likes, and was a team leader.
One negative of Hightower's is that his hips can be stiff, and he also may have to learn to cover the pass better.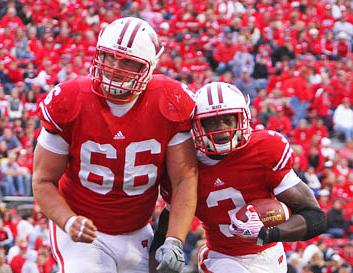 Courteousy of google images. Konz leading the way for Montee Ball!!
Center may or may not be a primary need for the Chiefs this year. Rodney Hudson, last year's second-round pick, is slated for the center position, but all his spot work last year came from the guard position. If the Chiefs feel Ryan Lilja needs to be upgraded then Hudson could take that position, and the Chiefs would then need a center.
I like Hudson, but to me he is a bit small for the anchor position. Hudson is only 6'2" and 299 pounds, which is a little small to be taking on big defensive tackles.
Peter Konz is the best center in the draft. Konz measures in at 6'5", 314 pounds and has a quick release off the line. While his bench press doesn't show it, he is a very powerful center. He is excellent at run and pass blocking.
Konz is considered a power blocker but has experience in pulling, which will appeal to zone-blocking teams like the Chiefs. He excels in screen passes and can get to the second level or seal the edge. Konz has no problem taking on bigger blockers and will not be pushed back like Casey Wiegmann.
Konz was the anchor to a Wisconsin offense that averaged 236 yards per game and assisted Montee Ball in becoming a Heisman finalist. The addition of Konz would be considered a reach but would go a long way in securing the Chiefs a top-five running game.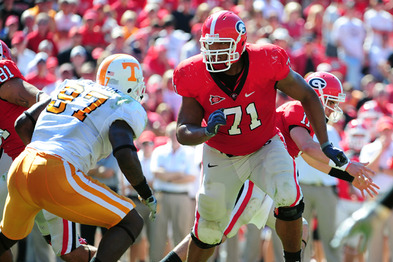 Courteousy of Google images
If the Chiefs feel that Rodney Hudson is the future at center, then an upgrade at guard will be the last piece to a young All-Pro line. In all honesty, Ryan Lilja isn't a bad guard; he is just injury-prone, will be 31 this season and is a free agent in 2013.
Obviously David DeCastro is the premier guard, but if he is off the board, the Chiefs wouldn't be doing bad to get a player like Cordy Glenn.
With the addition of Cordy Glenn, the Chiefs would have a giant, versatile power guard who can play left tackle if need be. Glenn stands at 6'5" and 345 pounds, with 35 3/4-inch arms. Glenn can pull with the best of them, especially if he is going left, which is where the Chiefs should play him.
He doesn't get pushed back much during pass protection and is aware of the quarterback and running lane at all times. The Chiefs place a high value on versatile players who can play multiple positions, and Glenn fits that bill.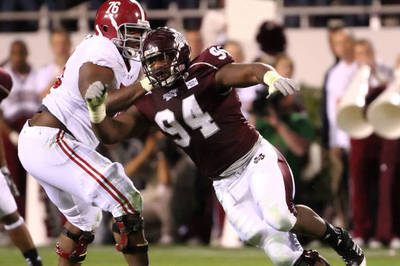 Courteousy of Google images
Finally, for all you Chiefs fans who have been waiting for a defensive line player, the Chiefs select Fletcher Cox. Some may wonder why the Chiefs would take another five-technique defensive end when they have Glenn Dorsey and Tin Man.
Well Dorsey will be a free agent next year along with Branden Albert, and the Chiefs only have one franchise tag.
Personally, I thought Dorsey had a breakout year in 2010, but last year he really regressed, providing no pressure on the quarterback, and it seemed like he was always coming out of the game for small injuries. This pick is strictly about insurance.
At 6'4" and 298 pounds, Fletcher Cox is a terrific athlete, posting the fastest forty of all defensive tackles. He plays at the same weight as Glenn Dorsey but is three inches taller. Cox has a high motor that doesn't stop and possess a mean streak, which all great defenders have.
Cox managed to block five field goals in his college career and has a way of slipping in between gaps to make big plays. He played college football at Mississippi State and is yet another SEC prospect. In 2011, Cox amassed 56 tackles, 14.5 for a loss, five sacks and a forced fumble.
Another plus is that he is not from LSU!!!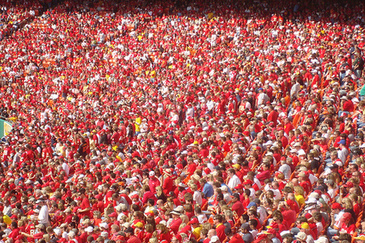 Courteousy of Google images
Remember, I'm not saying these are the players the Chiefs will pick or that any of these players warrant being selected at No. 11 overall. All I'm saying is that there are more prospects out there that the mock pundits never bother to mention.
A nose tackle wasn't selected for a reason: there aren't any good ones remotely worth being selected in the first round. Please feel free to ask any questions and leave comments, and as always GO CHIEFS!!!