Predicting the Craziest NFL Fads of 2012-13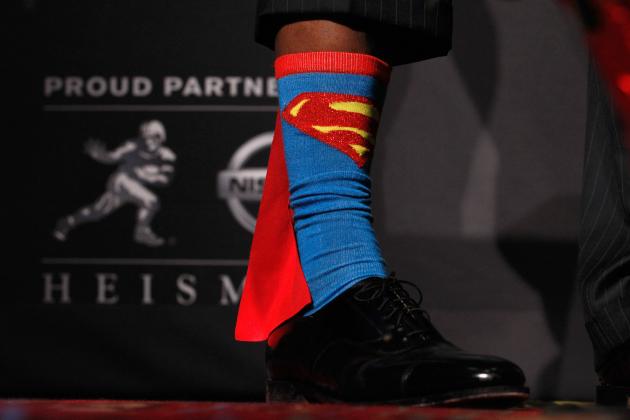 Jeff Zelevansky/Getty Images

The meteoric rise in popularity of quarterback Tim Tebow this past season, known as Tebowmania, showed that as dominant as the NFL can be, its main storylines can swing rapidly based on short-term fads developed and coordinated by the whims of its fans and players.
Instead of traditional sources telling fans what to look for, fans have begun to take matters into their own hands and deciding what they want to look at and talk about.
With that in mind, let's break out the crystal ball. Here are some predictions for some of the biggest fads that will likely sweep the NFL this upcoming season.
Begin Slideshow

»
This Cleveland Browns fan may have the right idea of penning an open letter to team management. Why should any fan have to face the prospect of a miserable season alone?
They shouldn't, and by penning a letter this fan is both voicing the feelings of his fellow fans and compelling the organization to act.
I expect, nay demand, an open fan letter from fans of these teams to their respective front offices by at least the midway point of the year (in no particular order):
-Oakland Raiders
-San Diego Chargers
-Jacksonville Jaguars
-Minnesota Vikings
-St. Louis Rams
-Miami Dolphins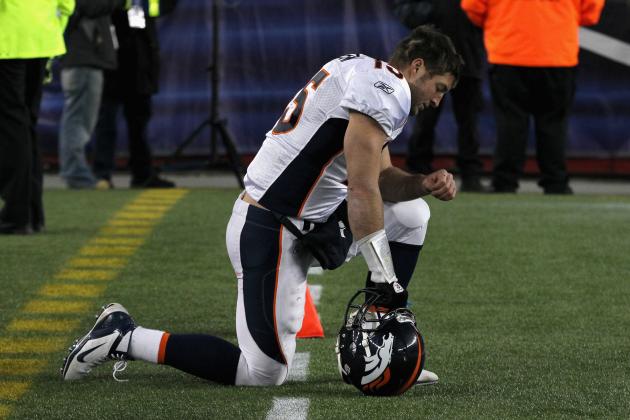 Jim Rogash/Getty Images

Some player will do some kind of leaning motion, or kneel, or fall, or awkward step, similar to 2011's Tebowing (pictured) and Bradying.
At that moment, seizing on the moment in a flurry of creative genius, fans will take to the Internet and spin the movement as the latest and greatest of Internet sports memes/phenomena: (Insert player last name)-ing.
Fans will then be (Insert player last name)-ing in as many random places as possible, with each new pose getting proclaimed by fellow participants in the (Insert player last name)-ing movement as WIN (because this is an adjective used on the Internet).
After this initial flurry, the trend will wear itself out very quickly.
Every NFL pregame show, ESPN, 60 Minutes and the McLaughlin Group will catch wind of it and run long features about the player and the trend and the people doing it (video of which will be turned into a dubstep remix). Here at B/R, odds are we might have a 15-part slideshow of celebrities doing it.
In other words, we'll all hate it in about two to three weeks.
FAIL (because this is also an adjective used on the Internet).
Beards can be a great thing (I've written a little bit on the subject), but like all good things, they must end.
Pittsburgh Steelers defensive end Brett Keisel may have the lead on this trend, as he shaved his beard in February in a charity fundraiser that likely raised over $40,000 for area hospitals.
As the hot summer training camp months begin to roll in, it's only a matter of time before more players attempt track down the nearest set of clippers.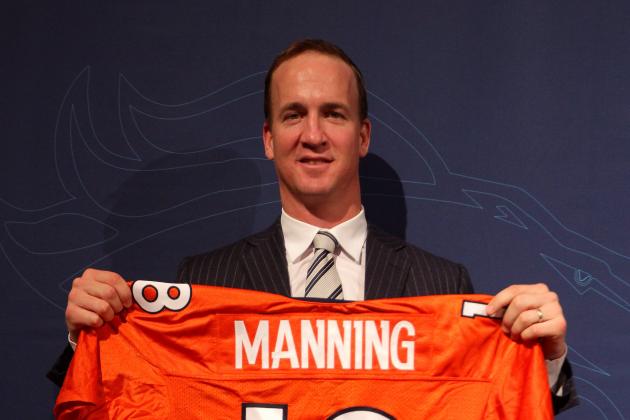 Doug Pensinger/Getty Images

Team jerseys will be getting plenty of discussion as the league makes its shift in apparel/jersey provider from Reebok to Nike (small pieces of Nike's NFL apparel line have been revealed to ESPN's Paul Lukas).
Given the outrage over some of Nike's jersey alterations in the world of college football (such as their work with the University of Oregon), there's no doubt some fans will be immediately turned off with what the company does with their favorite NFL team.
The jerseys will be revealed April 2.
(As an interesting side note, this article about the recent sale of Tim Tebow New York Jets jerseys shows just how much of a market this kind of merchandise can produce.)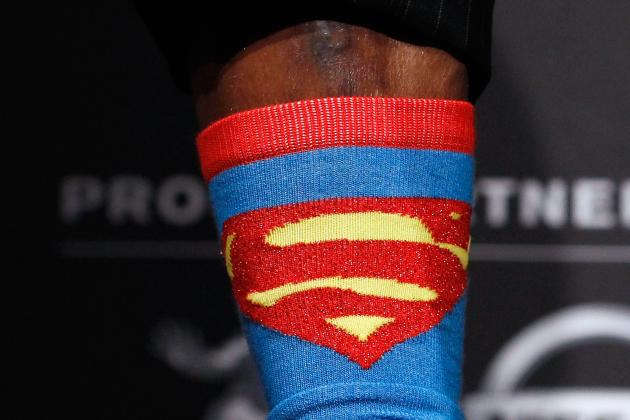 Jeff Zelevansky/Getty Images

While league rules are strict on both shoe and sock color during games, there's no league rules on what can be worn during practices.
With that in mind, it wouldn't be too much of a surprise to see some players experiment with their footwear during practices.
Cam Newton demonstrated what this could look like, as he pulled out some bright yellow shoes during practices leading up to the Pro Bowl.
Likewise, projected first or second overall draft pick Robert Griffin III may have had the right idea as he busted out these outlandish socks to receive the Heisman Trophy.