Exploring Every Team Need the Pittsburgh Steelers Must Address in 2012 NFL Draft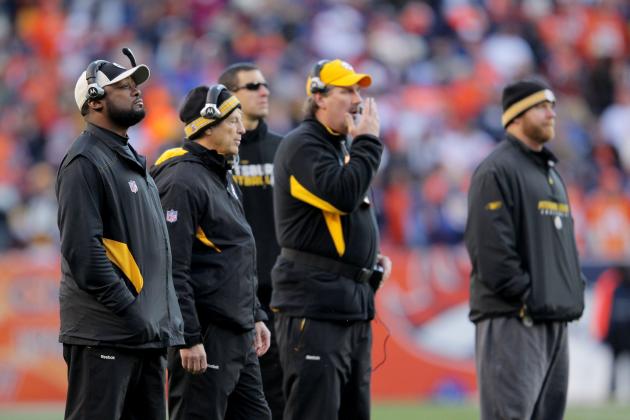 Doug Pensinger/Getty Images

The Pittsburgh Steelers have some serious needs to fill this year. Instead of being able to return all their key players, the Steelers have dedicated their offseason to getting younger at several positions and saying goodbye to aging veterans.
Let's take a look at what the Steelers need to do in the draft to ensure that they fill their biggest holes and prepare themselves well for the upcoming season.
Begin Slideshow

»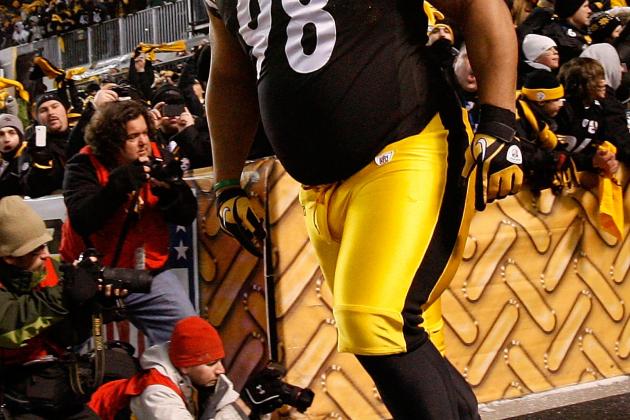 Ronald Martinez/Getty Images

The Steelers have had Casey Hampton at the nose position on defense for over a decade now. He's been a Pro Bowl player for most of that time and has been a stalwart member of some of the greatest defensive units of the team's long history.
But he's nearing or potentially even at the end of the line. He is coming off ACL surgery and his size and age are very much against him.
The Steelers have only Steve McLendon behind him, so they must address this in the draft if they want to ensure a solid season of play at that spot. They have no future plan on the roster either. That has to change now.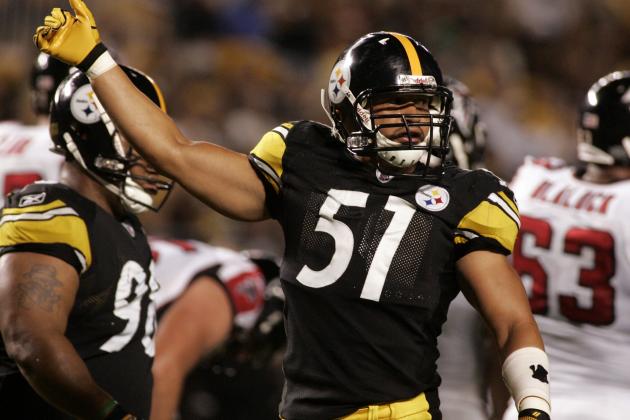 Justin K. Aller/Getty Images

The Steelers chose to say goodbye to longtime inside linebacker James Farrior this February. Farrior has been with the Steelers since the 2002 season and in that time went from draft bust to Pro Bowl performer.
Now, the team will turn one of its inside linebacker spots over to the young Stevenson Sylvester. Sylvester will play opposite Lawrence Timmons, who's become a steady contributor in the middle. The backup situation is dicey, however.
Larry Foote is the only other true inside man with experience. He's getting on in years too.
A draft pick needs to be spent here not only to provide depth but also to give Sylvester a push. A little healthy competition will make everyone better. There's also no guarantee that Sylvester, good as he seems to be, will be able to handle the every-down job of starting.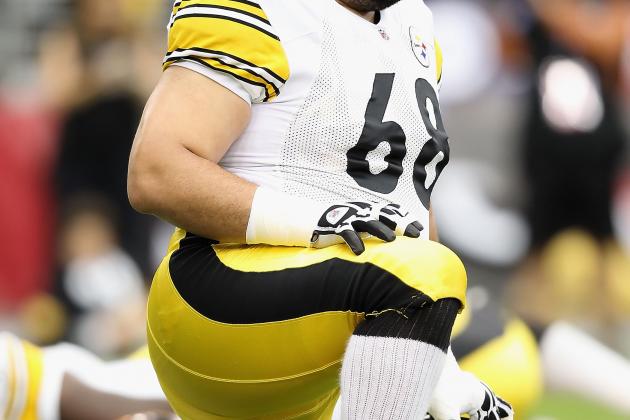 Christian Petersen/Getty Images

The Steelers finally gave up on Chris Kemoeatu after years of waiting and hoping for the guard to grow up and become a great pulling left guard. He never did so and became well-known for taking bad penalties and playing with a rage that caused a lot of avoidable problems.
The Steelers don't seem to have much trust in Doug Legursky and Ramon Foster, the incumbent starters. Legursky is solid but got bit by the injury bug often last season. Foster has been a fallback plan many times and has always played well, but he isn't very good against the run.
The Steelers need a first or second rounder here that, if nothing else, can sit behind Legursky and Foster and push them while learning the position. The team has had luck the last two years with Maurkice Pouncey and Marcus Gilbert. It needs to replicate that at guard now.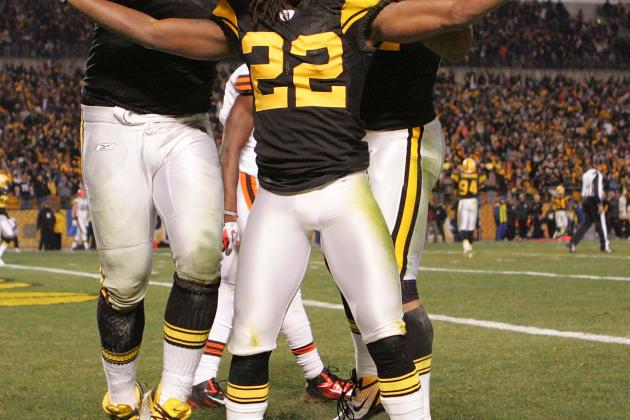 Jared Wickerham/Getty Images

With William Gay moving on to the Cardinals, the Steelers will officially have to find a starter for the corner position not occupied by Ike Taylor. That will likely, at least for this year, come from within. Cortez Allen and Keenan Lewis are the most likely candidates, though Curtis Brown will get a look too.
The depth isn't where I'd like it, so I think that a draft pick here would be a good investment. Not in the first two rounds, but beyond that, I think the Steelers can find value the same way they did with Allen in 2011.
This isn't a make-or-break thing, but it would be a great way to ensure that the Steelers can weather the injuries that brought havoc all season at virtually every position.
Karl Walter/Getty Images

All three of Pittsburgh's previous backups are free agents. Dennis Dixon is almost a lock to go somewhere new. He didn't seem particularly thrilled at returning last season.
Byron Leftwich spent the year injured after going down in the last home preseason game against Atlanta. He could return and has been a reliable backup when healthy, but health has been an issue for two years now.
Charlie Batch is about as old as they come, but he's never failed when called upon. He's been a steady backup for the team for something like a decade now, and he would be a favorite to come back because of his tutoring of Ben Roethlisberger.
The team could use a late pick on a quarterback at some point so that it can develop a young backup behind Roethlisberger. If it chooses that path, I would recommend keeping Batch so that he can help with the coaching. Batch will be a great NFL coach someday.