New Orleans Saints: Expect the Saints to Finish Last in the NFC South in 2012
Ezra Shaw/Getty Images
Despite being one of the best teams and most explosive offenses in the NFL, expect the New Orleans Saints to finish last in the NFC South next season. While the team certainly has a great deal of firepower on paper, recent events have left the team crippled in many ways and even the most elite of teams would find it hard to carry on as normal.
It may sound difficult to believe, but it is not surprising given the large amount of turnover rate in the NFL. Every year, there seems to be a team that surprises us all by falling off despite lofty expectations.
Here are four reasons why the Saints can be expected to be next in line...
1. Loss of Sean Payton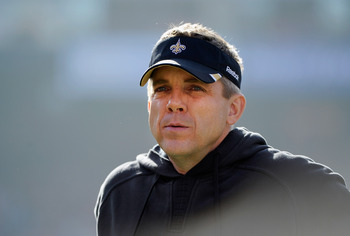 Thearon W. Henderson/Getty Images
Due to his involvement in covering up the bounty program that was run by former Saints defensive coordinator Gregg Williams, the NFL has decided to suspend Saints head coach Sean Payton for an entire season without pay. Such a blow is catastrophic for the Saints in 2012.
Payton is one of the best coaches in the NFL and few can match his capabilities in game-planning and as a game-day coach. Sure, he has Drew Brees. But Payton also helped make Brees into the elite quarterback that he is today. It was Payton's schemes and offensive philosophy that has allowed Brees to succeed.
While the Saints will most likely promote current defensive coordinator Steve Spagnuolo to head coach due to his experience, Spags is a defensive guy. He is not known for drawing up brilliant offensive plays and strategies.
Expect the loss of Payton to seriously hurt the Saints' leadership and offensive potency.
2. Distraction of Bounty Scandal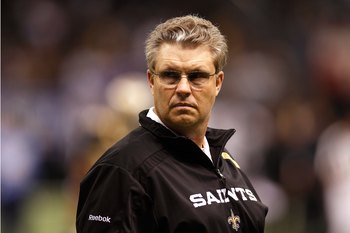 Chris Graythen/Getty Images
Even though the bounty program has ended, the media hoopla surrounding it will have created a distraction for the Saints locker room for at least one full season. Wherever the Saints go, they will be wearing a stigma above their heads that they are the dirty team. That they won with unsportsmanlike methods.
Due to that, the team chemistry will be greatly affected, as it will be difficult for the players to put up with the media attention the team will receive all throughout 2012. And without Sean Payton to keep the team focused and motivated, the Saints will find it hard to stay a cohesive unit.
3. Drew Brees Contract Distraction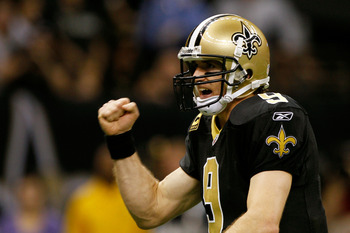 Chris Graythen/Getty Images
Drew Brees has made it clear that he is unhappy with the franchise tag being applied to him. Along with that, Brees will essentially be playing on a one-year contract and without certainty that the Saints will give him the lucrative contract that he desires from them.
While Brees for the most part is not a locker room distraction, it seems unlikely that his contract situation will not be on his mind at all. It is likely it will not impact his play. But if it does, it will only add to the woes that the Saints will face this season.
4. Strong NFC South Division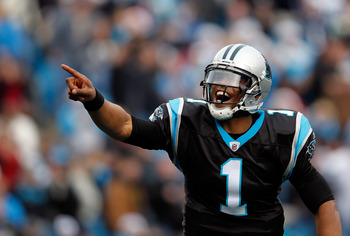 Streeter Lecka/Getty Images
Unfortunately for the Saints, the rest of the division is also not exactly a cakewalk. The Atlanta Falcons are a good team and must be played twice in 2012. They will also have to play the Panthers twice, who should be improved due to a full offseason for Cam Newton to develop.
Even the Tampa Buccaneers are not pushovers. Josh Freeman has as much talent as any quarterback in this league. And the Buccaneers have brought in Vincent Jackson for him to throw to, as well as retained Ronde Barber.
If their new head coach can improve the situation in Tampa Bay, then the Buccaneers will also be a tough team to beat.
Therefore, the strength of the division will contribute to a miserable 2012 season for the Saints, placing them last in the NFC South.
Keep Reading

New Orleans Saints: Like this team?