2012 MLB Predictions: Mark Trumbo and the 6 Players Who Will Regress Big Time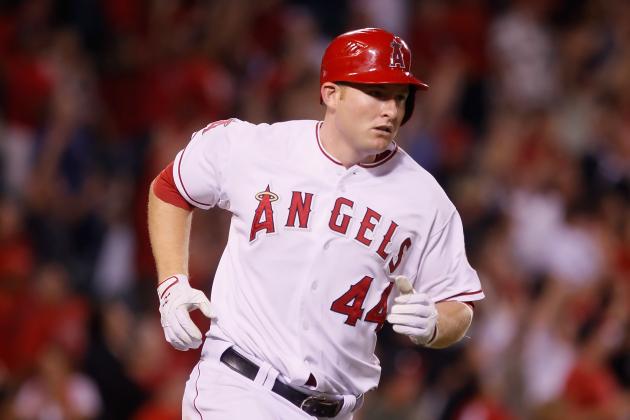 Jeff Gross/Getty Images

For second-year players, avoiding the infamous sophomore slump is easier said than done. And for younger players in general, regressing from a previous successful season is just as bad.
Last season, the MLB had some promising young players step it up in 2011 at the plate and on the mound. But is it possible for them to repeat that same success, or will they take a step back?
Injuries, pressure and competition can mess with a young player's mindset and cause him to lose focus during the season. The following players may be faced with that type of adversity next season, thus making them susceptible to a year of regression.
Here are six players who will likely regress in 2012 with their backs against the wall.
Begin Slideshow

»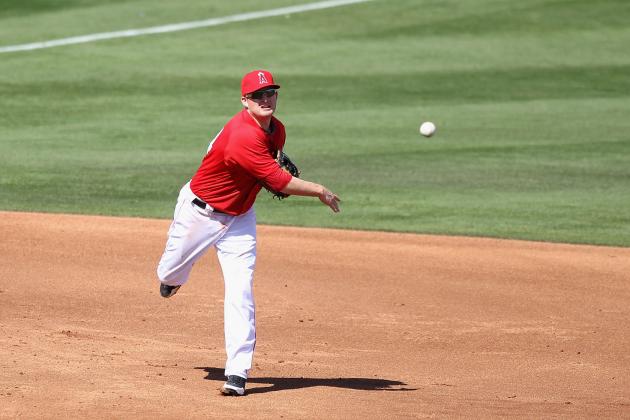 Christian Petersen/Getty Images

Mark Trumbo may have been the rookie leader in home runs (29) and RBI (87) last season, but a sophomore slump is in the works for this Los Angeles Angels standout.
The acquisition of Albert Pujols moves Trumbo to third base, where he'll attempt to fit in as a regular in the lineup. However, a stress fracture in his right foot has delayed his progress this spring.
Trumbo was a gem for LA last season when the injury to Kendrys Morales occurred, and his confidence was through the roof during the offseason, when he figured to be the likely favorite for first base next season. Pujols ruined Trumbo's early celebration party, and now he faces the task of learning a new position.
The added stress of playing third base and fitting in the lineup could trigger the dreaded sophomore slump and keep Trumbo from building upon 2011.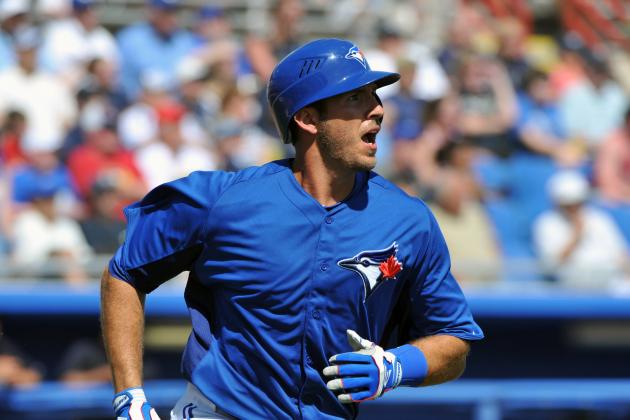 Al Messerschmidt/Getty Images

The Toronto Blue Jays were very impressed with catcher J.P. Arencibia in his rookie season, but competition from the minor leagues is how he'll meet his demise in 2012.
Arencibia finished second behind Mark Trumbo for home runs (23) and RBI (78) by a rookie last season, but his discipline at the plate was nonexistent. The young catcher finished the season dead last in strikeout percentage (27.4) among rookies, and his 133 strikeouts were ninth in the AL.
Nipping at his heels for the starting catcher role is top prospect Travis d'Arnaud, who ended his minor league campaign with 21 home runs and 78 RBI. D'Arnaud's strikeout ratio is just as terrible as Arencibia's, but his power at the plate is what separates him from the competition.
If Arencibia experiences a sophomore slump behind the dish, then d'Arnaud could make his debut earlier than expected. The pressure to reproduce his 2011 numbers and keep d'Arnaud at bay will be the reason Arencibia falters.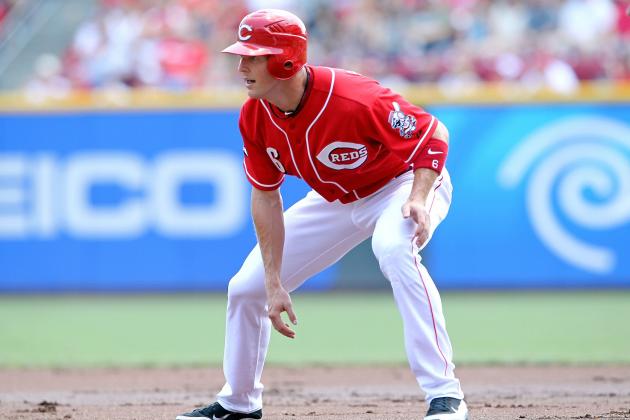 Andy Lyons/Getty Images

Cincinnati Reds center fielder Drew Stubbs has played well in his first two full seasons with the team, but his strikeout problem is killing his production.
Stubbs may be versatile with his power and speed, but the guy swings at everything that come his way.
Stubbs led the MLB last season with a whopping 205 strikeouts, and, as a result, his numbers dropped compared to his first full season. In 2010, Stubbs struck out 168 times, but managed to collect 22 home runs, 77 RBI and 30 stolen bases. Then, in 2011, his home runs dropped to 15 and his RBI to 44 because of the strikeouts. On the bright side, Stubbs did steal more bases, with 40 total.
Unless Stubbs can get a handle on his plate discipline, it should be noted that his numbers will suffer even more as a result and prevent him from reaching his full potential.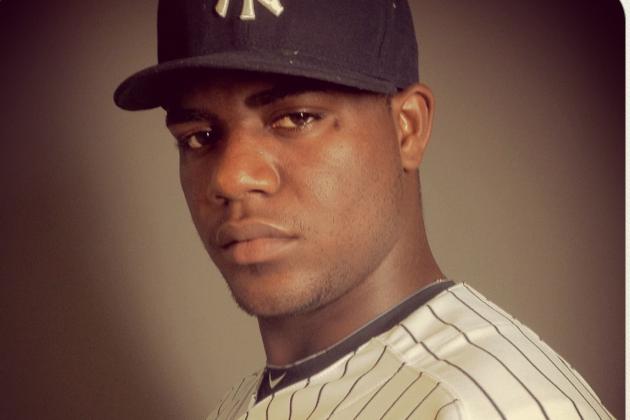 Nick Laham/Getty Images

Pitcher Michael Pineda had a breakout year with the Seattle Mariners, and now he's headed for the bright lights of the Big Apple. Playing in New York is nothing like Seattle, and most young guys succumb to the pressure.
Pineda wasn't a winner in Seattle, but then again, how can you win anything with the offense it had out there? The New York Yankees epitomize winning, and while Pineda will likely win more games in pinstripes, that doesn't mean he won't struggle. Yankee Stadium is a hitter's ballpark with a short porch and fans who aren't afraid to express their disgust when a player isn't performing well.
Whatever the case may be, Pineda will have to look past the hype surrounding his arrival in New York and pitch like he did in his Seattle days. But that's easier said than done for a second-year player.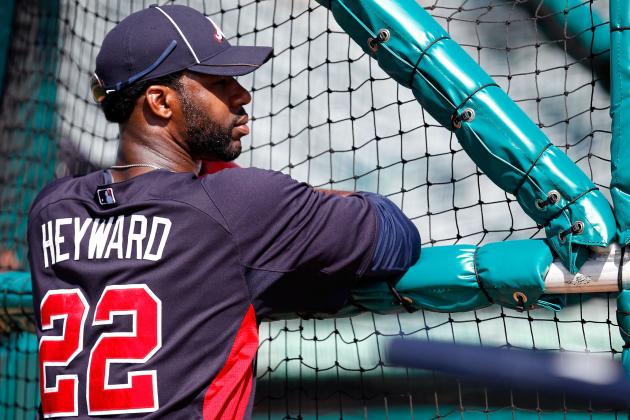 Sarah Glenn/Getty Images

It was just two seasons ago that Jason Heyward exploded onto the scene with the Atlanta Braves. But in 2011, the 22-year-old had quite the slump, and there is doubt he can bounce back.
Heyward is recovering from a shoulder injury that is believed to not be serious, but he hasn't played all that well in spring training. Fourteen home home runs and 42 RBI is a down year for a guy who had 18 home runs and 72 RBI the year before. Durability is a concern for the young outfielder, especially with the type of energy he plays with on the field.
Injuries could be what kills Heyward's season once again, but if he can stay healthy, then he may be able to return to his old self. Heyward will be looked to for help once again for a Braves team that ranked near the bottom in almost every offensive category.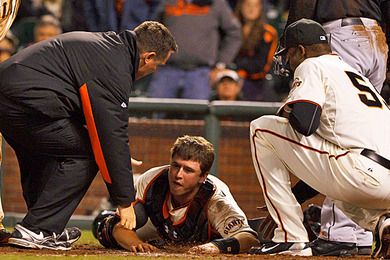 Courtesy of US Presswire
Just when the San Francisco Giants found their guy to be the future of the franchise, he was taken away ever so suddenly. There's no question that Buster Posey proved his toughness when he took a brutal hit at home plate to make an out. But will that nasty injury hinder him all year long?
Posey had two screws in his ankle and ligament surgery to repair the damage that had been done in that collision. Though he says he's healthy, you have to figure that the injury will be in the back of his head all season along. Not to mention the fact that he may experience soreness playing such a long season bent over behind home plate.
Posey won't regress forever, but this initial year after such a traumatic experience will be the reason he struggles in 2012.