Notre Dame's Golden Tate and 5 NFL Players on the Fringe of Becoming Busts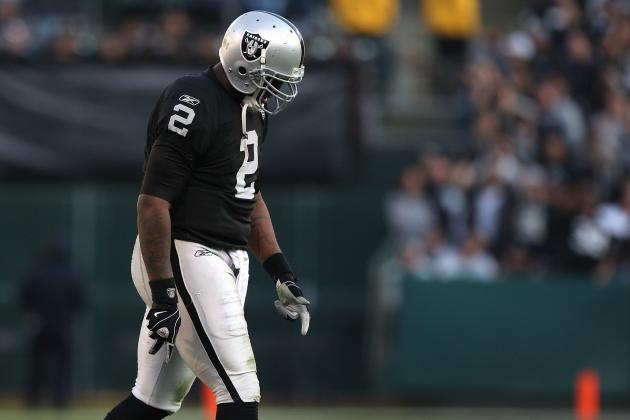 Jed Jacobsohn/Getty Images
Which players are fighting not to be mentioned in the same sentence as JaMarcus Russell?
Getting labeled a bust is something that every NFL player seeks to avoid. Unfortunately, with the lofty expectations that are placed upon these players, it is inevitable that some end up with the dreaded bust label.
In recent years, players like JaMarcus Russell and Charles Rogers have epitomized the bust label with their failures on and off the field. With the 2012 season not that far on the horizon, a host of players will be fighting off joining the aforementioned players as busts.
This article looks at five NFL players on the fringe of attaining the bust tag.
Begin Slideshow

»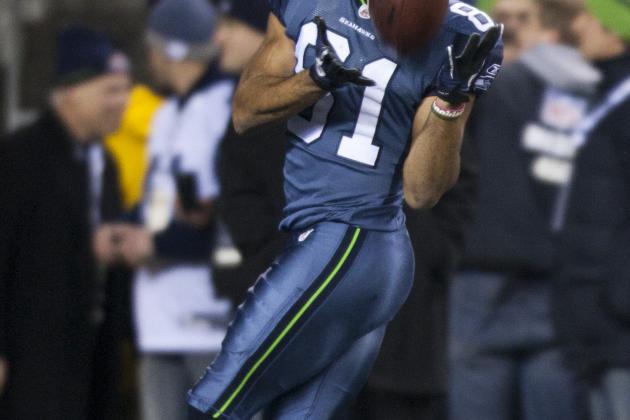 Jay Drowns/Getty Images
Tate needs to step it up in 2012
After a standout junior season with the Fighting Irish in 2009, Golden Tate announced that he would forgo his senior season and enter the NFL. Blessed with great speed and elusiveness after the catch, Tate was seen as one of the top WR prospects in the 2010 draft.
Since being drafted by the Seattle Seahawks in the second round of the 2010 draft, Tate has failed to make much of an impact with career statistics of 56 catches for 609 yards and three touchdowns.
Although Tate fared better in 2011 than he did in his rookie campaign, undrafted WR Doug Baldwin passed him on the depth chart. If Tate fails to make a difference in 2012, he runs the risk of becoming expendable for the Seahawks.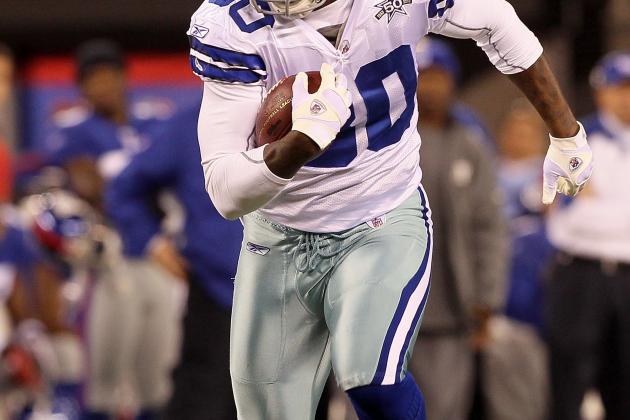 Jim McIsaac/Getty Images
Bennett needs to turn his considerable potential into production
With superior size—at 6'6" and 275 pounds—and athletic ability, Martellus Bennett certainly looks the part of an NFL tight end.
Despite looking the part, Bennett has mostly disappointed in his four-year NFL career. Bennett's career statistics of 81 receptions and four touchdowns don't warrant his second-round selection by the Dallas Cowboys in the 2008 draft.
As a result of an injury-plagued 2011 season, the Dallas Cowboys let Bennett walk in free agency, where he promptly signed a one-year contract with the New York Giants.
While Bennett is still a young player, he needs to start producing more on the field in 2012 if he doesn't want to be labeled a bust.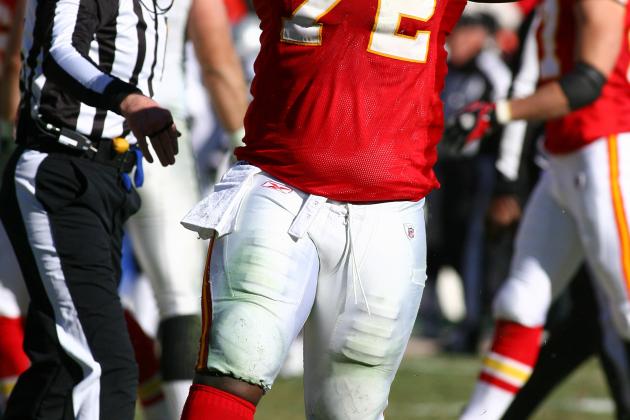 Tim Umphrey/Getty Images
Dorsey needs to be seen more celebrating in the backfield in 2012
Glenn Dorsey, the fifth selection in the 2008 NFL draft, has had a decent career with the Kansas City Chiefs so far but hasn't come close to living up to his draft slot.
When Dorsey was drafted, he was supposed to be the centerpiece in a new, improved Chiefs defense. As previously mentioned, Dorsey hasn't been bad, but it's tough to avoid the bust label with an average career as a high first-round draft pick.
It may be unfair, but if Dorsey has another unremarkable season in 2012, he will likely end up labeled as a bust.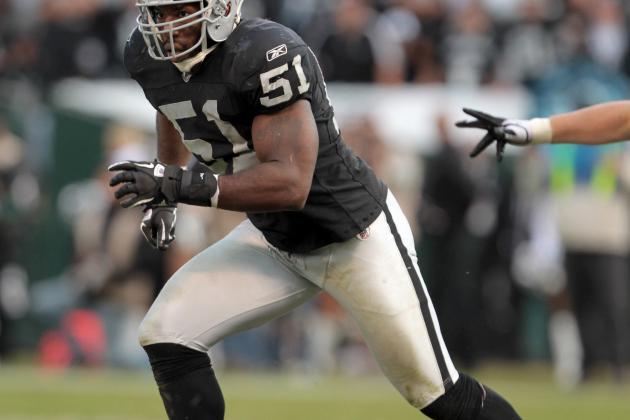 Ezra Shaw/Getty Images
Could a fresh start in Oakland get Curry on track?
As the fourth overall selection in the 2009 draft, Aaron Curry was seen as a safe pick that was certain to provide a presence at LB.
Being given the richest rookie contract for a non-QB and an immediate spot in the Seahawks lineup further built up expectations for the former Butkus Award winner.
After two-and-a-half mediocre seasons in which Curry failed to live up to the hype, Curry was shipped off to the Oakland Raiders this past season for a seventh-round pick in the upcoming draft.
If Curry doesn't substantially improve his performance in Oakland, he will go down as one of the bigger busts from the 2009 NFL draft.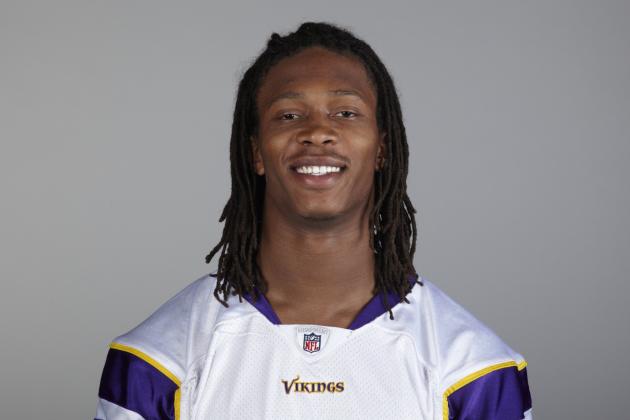 Handout/Getty Images
After last years debacle Cook needs a strong 2012 campaign
Since being the 34th selection in the 2010 NFL draft, Chris Cook has disappointed both on and off the field.
After an uneven rookie season, Cook appeared to be making strides in 2011 before being sidelined for the last 10 games with a felony domestic assault charge. Cook was found not guilty of the charge but will have to improve both on and off the field in 2012 to stave off becoming a bust.
Any slip-up off the field or another disappointing season on the field could lead to the Vikings parting ways with the former University of Virginia star.