NFL Free Agency: Teams Who Must Make a Splash to Become Super Bowl Contenders
March 14, 2012

Patrick McDermott/Getty Images
A flurry of signings have come in the past 24 hours as teams jockey to win the rights to prized free agents. 
While some, like the Tampa Bay Buccaneers, have gone all-in so far, other teams have sat idly by as the top players on the market have been scooped up. 
For some, only one playmaker or talented player can mean the difference between mediocrity and Super Bowl contention. 
Let's take a look at some teams who may be one piece away. 
Houston Texans
Last year, Houston finally had the breakout season that everybody has been waiting for.
With talent on both sides of the ball, the Texans were able to win the AFC South, but were ousted by the Baltimore Ravens in the divisional round.
With Mario Williams probably moving on elsewhere, the Texans must a make a move to shore up their defense once more.
Although Brooks Reed and J.J. Watt look to be studs rushing the passer, Houston is only two years removed from being one of the worst defenses in all of football.
The Texans are close, but they must make some deals in free agency to secure their spot as a top NFL team.  
Miami Dolphins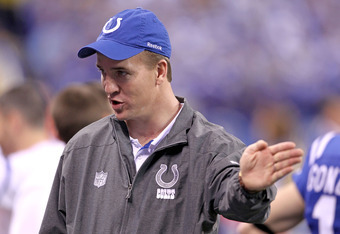 Andy Lyons/Getty Images
When was the last time Miami had a great starting quarterback? Dan Marino?
The Dolphins look like they will be in contention for Peyton Manning, and if they were smart, they'd put on a full-court press. 
Manning, along with a wide receiver, would complete a team that showed glimpses of greatness down the stretch last season. The biggest weak point was at the quarterback position. 
With new coach Joe Philbin at the helm, the Miami Dolphins would instantly become serious contenders if they landed Peyton Manning. 
Detroit Lions
While the Lions made huge news Wednesday, signing wide receiver Calvin Johnson to a mega contract, they haven't brought anyone new in thus far in free agency. 
The Lions have the talent on offense to compete with anyone in the NFL and have a defensive line second-to-none. 
However, they could still address some needs with an upgrade at linebacker and in the secondary. Curtis Lofton at linebacker and Tracy Porter at corner would go a long way to solidify the Lions as a true Super Bowl contender.