NFL Free Agents 2012: 5 Reasons the Vikings Must Go All in on Marques Colston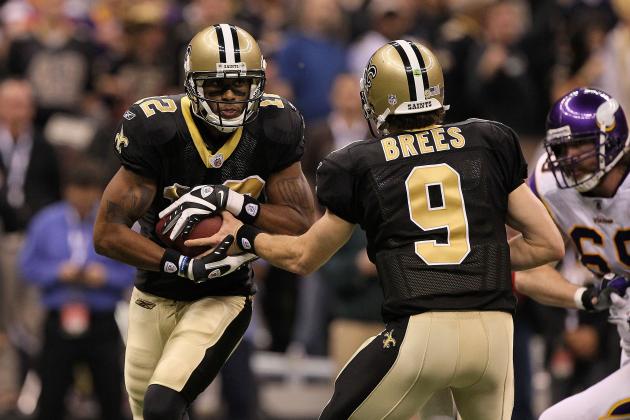 Jed Jacobsohn/Getty Images

The Minnesota Vikings must go all in and sign free agent wide receiver Marques Colston.
The Vikings had one of their worst seasons in franchise history in 2012, and a big part of the reason was because of their putrid passing attack. It goes without saying that Minnesota needs to cash in on a big target at wide receiver this offseason.
The only way to ensure that the Vikes will have a strong passing attack is to address the offensive line and the wide receiver position. With the likely addition of left tackle Matt Kalil in the 2012 draft, the Vikings need to address their need at wide receiver in order to solidify their passing attack.
The only wide receiver the Vikings should focus on is 6'4 225 pound ex-Saints wide receiver Marques Colston, and here are five reasons why.
Begin Slideshow

»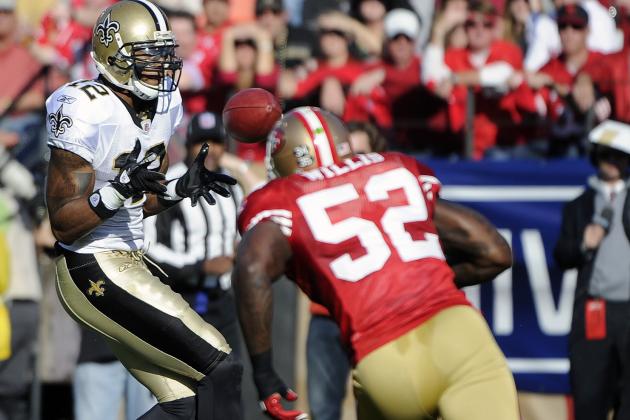 Thearon W. Henderson/Getty Images

Marques Colston is 6'4" 225 pounds. Those numbers mean more than anything for any team that wants his services—especially the Vikings.
Colston's size has helped him progress in the league because he is able to overpower and out-jump opposing cornerbacks—something that is very essential to a team led by a young quarterback.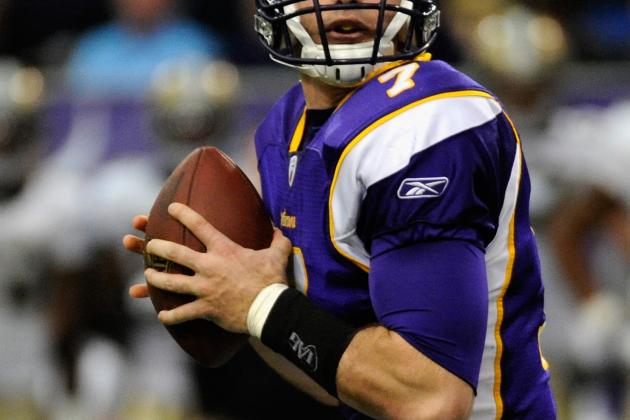 Hannah Foslien/Getty Images

If the Vikings want Christian Ponder to properly grow into a consistently productive quarterback, they need to make sure that Ponder has great wide receivers at his disposal.
Colston will definitely help Ponder grow into the quarterback Viking fans and management want to see.
In New Orleans, Colston gave Drew Brees a big target to pass to whenever things were not going right on the field. Brees might throw a bad pass here and there, but Colston would bail him out because of his elite pass-catching ability and his size.
As a member of the Vikings, Colston will help Ponder the way he did Brees.
Colston will be a perfect target for Ponder when the Vikings are in a third and goal situation—a better alternative to punching it in with Adrian Peterson.
The Vikings can't feel good about the fact that their best goal line passing threat is a young Kyle Rudolph and a sub-par Michael Jenkins.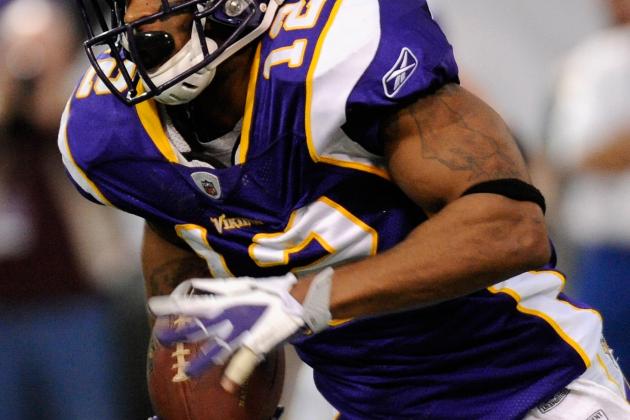 Hannah Foslien/Getty Images

The Vikings wide receiver corps is one of the worst group of pass catchers in the league.
The only bright spot of the group is Percy Harvin.
Although Harvin has great pass-catching abilities and incredible speed, he is not a number one option at wide receiver.
When paired with another big target at wide receiver, Harvin ends up being a mismatch on the field.
When the Vikings traded for Randy Moss in 2010, Harvin improved his numbers dramatically when Moss was on the field with him. With Moss around, Percy averaged 71 percent more yards per reception than before the trade.
With the addition of Marques Colston—a tall wide receiver with a similar skill set to Moss'—Harvin will put up huge numbers and give opposing defenses a headache every time he steps on the field.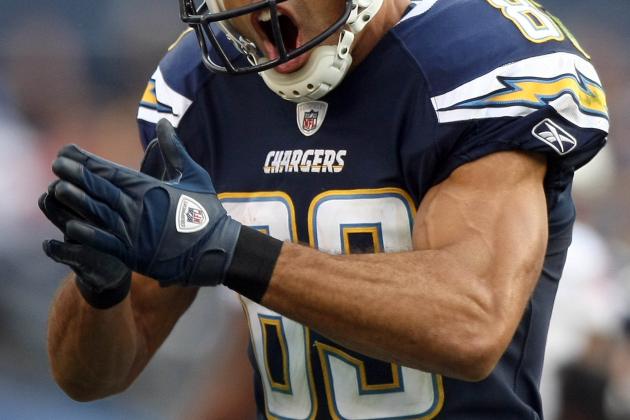 Donald Miralle/Getty Images

Another free agent option the Vikings have at wide receiver is Vincent Jackson.
As talented and reliable as Jackson is, he is definitely tough to deal with off of the football field. In 2010, Jackson sat out most of the season because of contract disputes.
V-Jax's selfish attitude cost the Chargers a shot at making the playoffs because Philip Rivers was left without his second best target.
On other hand, Marques Colston is one of the most humble players in the NFL and would never be a headache in the Vikings' locker room. The addition of Vincent Jackson to the Vikings runs the risk of sullying the chemistry in the locker room.
If the Vikings want to avoid any problems with the media or in the dressing rooms, they should stay away from Jackson and focus on Colston.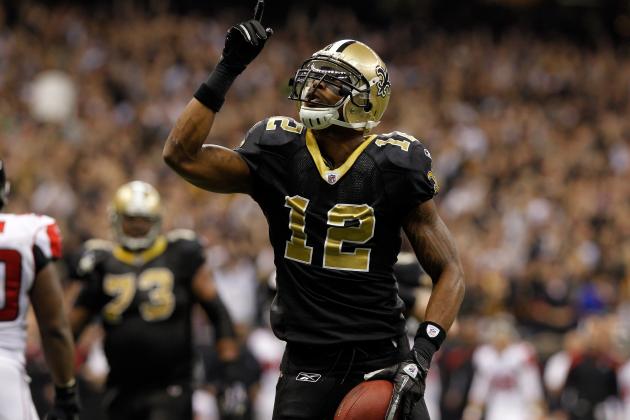 Chris Graythen/Getty Images

In his six-year career, Marques Colston has put up consistent, productive numbers.
In all but one season, Colston has gained over 1,000 yards receiving. The only year he was not able to reach the 1,000-yard mark was in 2008, when Colston missed five games because of injury.
Colston also has a knack for finding his way into the end zone, averaging eight touchdowns per season.
What the Vikings need more than anything is a consistent threat at wide receiver.
The memories of Sidney Rice's injuries and Randy Moss's second stint with the Vikings still burns deep with fans. Nothing will make the fans and the organization forget those memories like a consistently productive wide receiver—and Colston fits the bill perfectly.
If Rick Spielman and the Vikings are serious about improving their team and fighting for a Super Bowl, then they should go all in and sign Marques Colston.
If not, Minnesota can kiss their hopes for Christian Ponder's growth and their teams success good bye.
Follow me on Twitter for everything NFL/NBA/WWE @ThaFreakness_BR.
E-mail me for writing opportunities or interviews at sammysucu@gmail.com.