Fantasy Baseball 2012: 9 Sub-Star Players Who Will Take Your Team to Next Level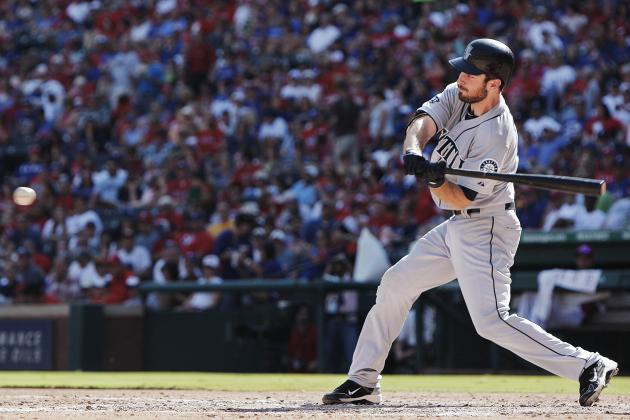 Brandon Wade/Getty Images

Fantasy baseball teams cannot all be made up of star plays, unless you play by yourself.
There are plenty of sub-star players that will provide support for your team and help you win a championship so you can gloat to all your friends, roommates and co-workers.
Just be careful when selecting these players because they come with their problems. However, if you can find the right player to balance them out, you are sure to have a successful team.
These players are sure to help your fantasy team reach the next level.
Begin Slideshow

»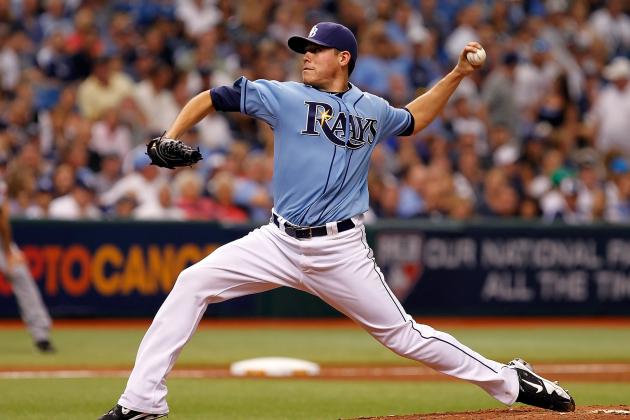 J. Meric/Getty Images

I am a huge Matt Moore fan.
Even though he is only 22 years old, he is good enough to start. He throws a fastball that can top out at 96 mph with a good breaking ball and a nasty changeup. He has already pitched a few innings in the major leagues and even has a playoff start under his belt. Against the Rangers, he wowed people with a seven-inning, two-hit and six-strikeout performance.
Even though the Tampa Bay Rays have a ton of depth at the starting pitcher position, Moore is just too good not to be in the rotation.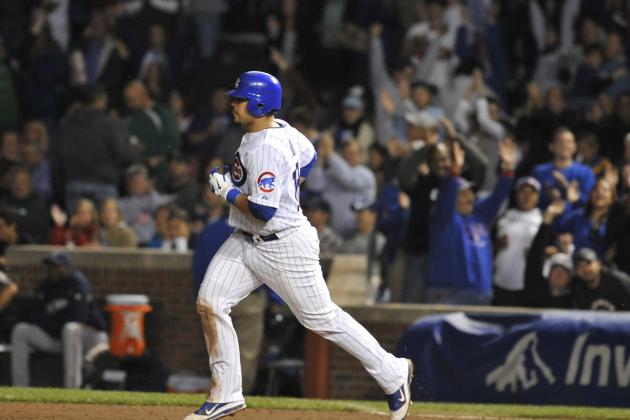 David Banks/Getty Images

Geovany Soto is a perfect catcher for a fantasy league that employs a two-catcher system.
What keeps him from being a great fantasy catcher is the fact that he strikes out a lot. Last season, he struck out a whooping 124 times whiles only walking 45.
It is his power numbers that give him fantasy value. Soto hit 17 home runs and drove in 54 runs. He also is pretty good against left-handed pitchers, hitting .296 against them. Also, when the bases were loaded last year, Soto hit .417 with five hits and 10 RBI in 12 at-bats.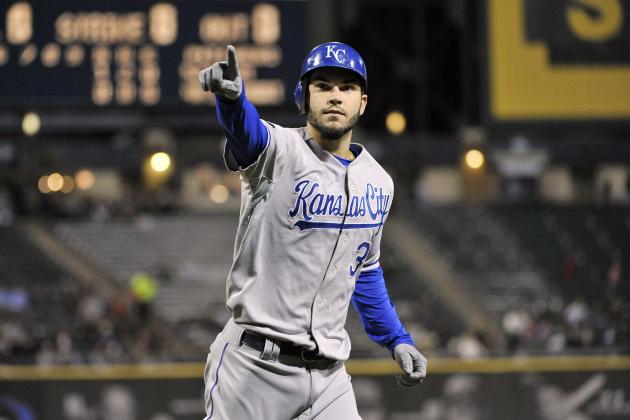 Brian Kersey/Getty Images

Eric Hosmer is going to be the next big star.
He had a fantastic rookie season hitting .293 with 19 home runs. He is not yet considered a star because he has only played one full season in the majors.
Hosmer is great at home. He batted .318 but hit most of his home runs on the road. He also hit an even .300 against American League Central foes last year.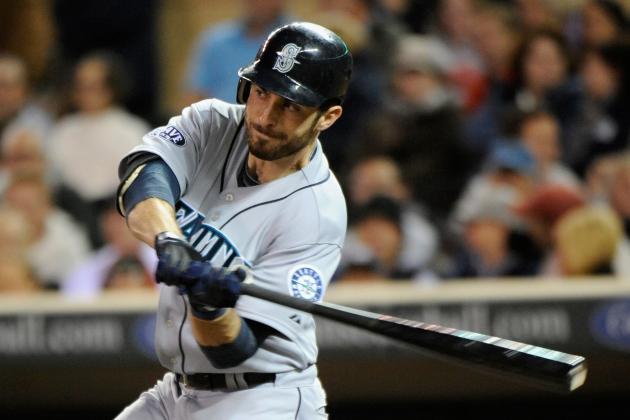 Hannah Foslien/Getty Images

Dustin Ackley is the future at second base for the Seattle Mariners.
He came into the majors last season and hit .273 with 16 doubles and seven triples. He has shown great patience for being such a young player. He had 79 strikeouts and 40 walks.
He was much better away from Safeco field which is normal, since Safeco is a pitchers park.
A second baseman is one of the harder positions to draft in fantasy baseball and Ackley is a pick that has great potential.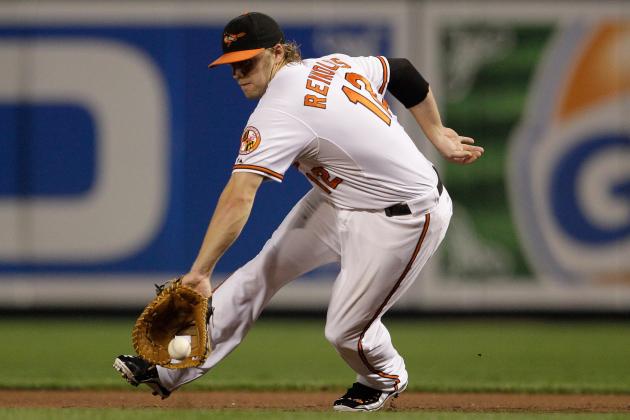 Rob Carr/Getty Images

Mark Reynolds is another player that swings hard, and hopes for the best.
He ranks near the top in terms of amount of strikeouts. Last season he had 196 strikeouts to only 75 walks. What he lacked in plate discipline, he more than make up for in home runs.
Last year, he hit a total of 37 home runs and over the past four seasons, has 141 total home runs. Also, in those four years, his highest batting average was .260.
If you draft him, you are going to have to be creative and make sure your other players will strikeout less.
Just be prepared for a lot of strikeouts.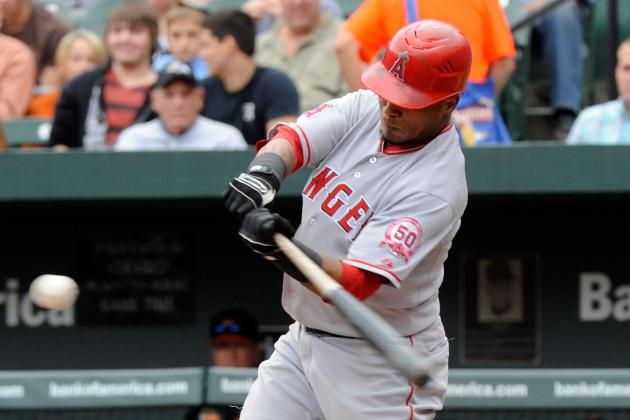 Steve Ruark/Getty Images

If Erick Aybar is going to be the Angels leadoff man next year, expect him to score a lot of runs.
That is because in the offseason, the Angels acquired a beast of a first baseman in Albert Pujols. With him batting third or cleanup, expect a lot of runs to be scored.
He also can provide a fantasy team some speed. He had 30 stolen bases last season and hit 33 doubles and legged out eight triples.
If Aybar can keep hitting the ball (155 hits last season) then expect his stolen bases and runs scored to increase with the addition of Pujols.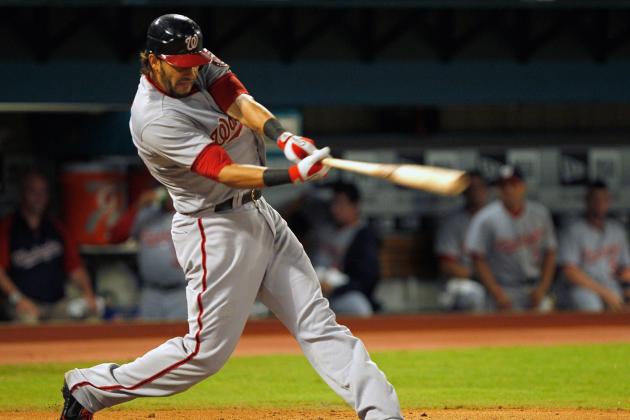 Mike Ehrmann/Getty Images

Mike Morse has turned out to be a great slugger for the Washington Nationals.
Last year, he hit for both average (.303) and power (31 home runs). He has increased his worth a great deal since playing for he Mariners.
Yes, he struck out 126 times but when you have a player who can hit 30 home runs and drive in 90-plus RBI it is definitely worth the risk.
Do not expect Morse to have a down year after what he accomplished last year. He will once again put up big numbers.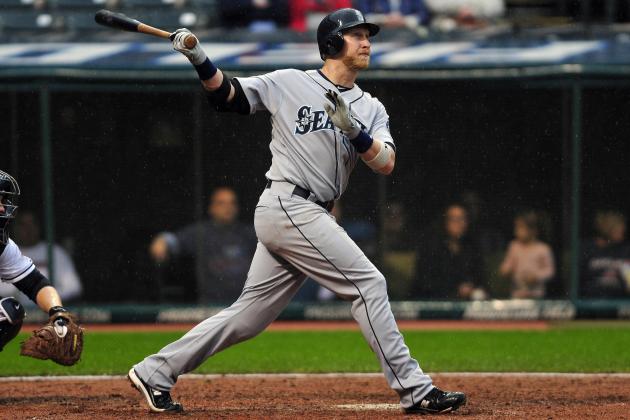 Jason Miller/Getty Images

MIke Carp can go two ways this season, he can continue his power trend that started in Triple-A Tacoma or he can surrender his spot to Trayvon Robinson and ride the bench until he is needed by the Seattle Mariners.
In 79 games last season, Carp hit 12 home runs and knocked in 46 RBI. He is much better batting against left-handed pitchers, with an average of .306. He also preformed well against some of the better teams in the American League like the Boston Red Sox, New York Yankees and Los Angeles Angels.
His one glaring issue is that he has a strikeout-to-walk ratio of 81:19 which needs to be greatly improved during spring training.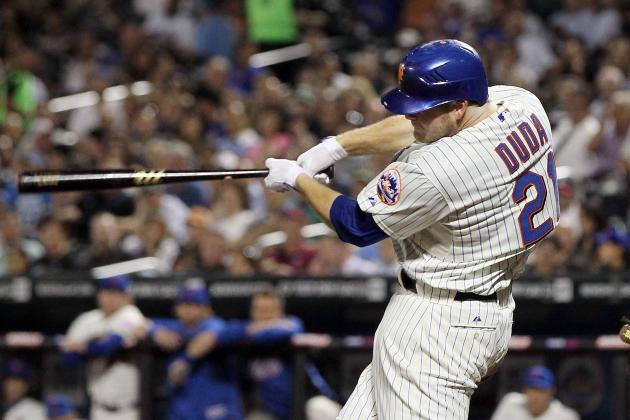 Jim McIsaac/Getty Images

Lucas Duda was a fantastic find for the Mets who had their share of struggles during the 2011 season.
In 301 at bats, Duda hit .292 with 10 home runs and 50 RBI. He also had a good strikeout-to-walk ratio of 57:33. During the last three months of the season, Duda hit an astounding .310 which is where the bulk of his at-bats came from.
He is young and still needs time to get adjusted to the speed and skill of the National League but he has the makings to be a very productive player throughout his major league career and will be the starting right fielder for the Mets.