Green Bay Packers Mock Draft: Take a Look at WalterFootball's Latest Predictions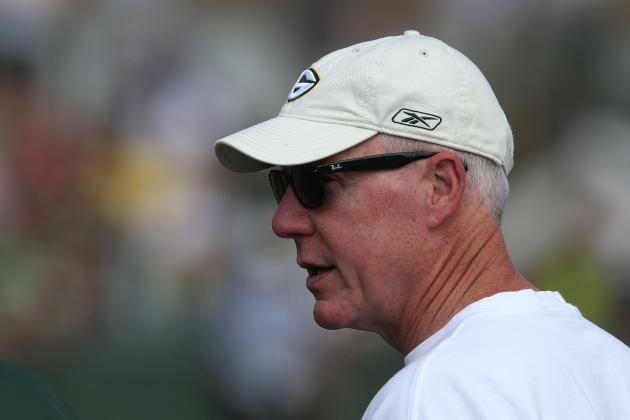 Jonathan Daniel/Getty Images

With the NFL combine finished and the Senior Bowl long past, the most important thing left for prospects is their pro days. These will be held at various times depending on the player and school.
As these go on and we get closer to the draft, more and more mock drafts are made.
While many of you come here to Bleacher Report to see various mock drafts for the NFL or your favorite team, another site that posts many mock drafts is WalterFootball.com.
On their current mock, they have five rounds and that means five picks for the Green Bay Packers.
You can view WalterFootball's full five-round mock here.
Begin Slideshow

»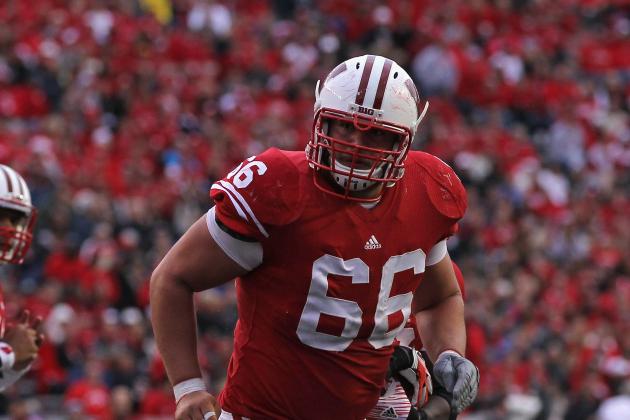 Jonathan Daniel/Getty Images

This pick is banking on Scott Wells leaving in free agency and the Packers not being able to sign another free agent such as the Texans' Chris Myers.
Since declaring for the draft early, Konz has distanced himself as the best center in the draft and the only one worth a first round pick.
Konz weighed in at 6'5", 314-pounds at the combine in February. By comparison, Scott Wells is 6'2", 300-pounds, good size for Green Bay's system.
Konz, like Wells, is a cerebral player. This is a real possibility here, but don't be surprised if the Packers go defense with their first round pick.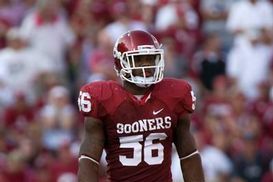 http://cdn.cloudfiles.mosso.com/c1910342/media_center/images/rendered/blog/wysiwyg/Ronnell-Lewis.jpg
At 6'2", 253-pounds, Lewis would become an outside linebacker in Green Bay's 3-4 defense.
Lewis had the most reps on the bench press of any linebacker at the combine with 36 while posting a 4.68 40-yard dash.
One of Lewis' greatest strengths is his intensity; Lewis is an aggressive player who's motor never dies.
The former Oklahoma DE is a nice athlete who could develop into a great player, but still needs fine-tuning in many areas, including in pass coverage.
Since Green Bay didn't take an outside linebacker in round one, taking one here makes sense.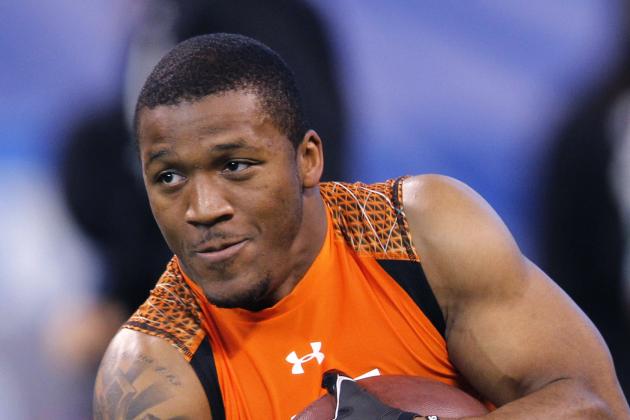 Joe Robbins/Getty Images

One thing Green Bay really lacks is a quick, explosive runner. LaMichael James is just that.
James' small frame and tendency to fumble will allow him to drop to this spot. But his explosiveness and solid hands are what teams will be attracted to.
The main problem I have here is neglecting a greater need in the defensive line. A player like Chris Rainey could be had a few rounds later and he'd serve essentially the same purpose James would.
Green Bay is going to have a committee at running back, so Rainey would make more sense with such a glaring hole at defensive end.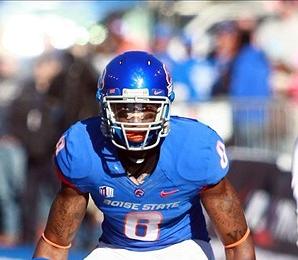 http://thelandryhat.com/files/2012/02/5743758.jpg
Iloka followed up an impressive Senior Bowl performance with a stellar showing at the combine.
Iloka is a dominant physical specimen at 6'4", 225-pounds who has shown the ability to cover tight ends effectively. The former Bronco was a cornerback at one point.
He is an impressive physical player who could play either safety spot, he fits best as a free safety.
However, there are some fundamentals that Iloka needs to improve on, such as tackling. He would sometimes take bad angles at the ball carrier at Boise State.
That said, the Packers need a free safety and Iloka is a player teams could target to cover the increasingly athletic tight ends many teams utilize heavily.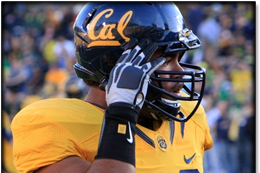 http://media.photobucket.com/image/recent/NFLhispano_draft/Top6%2520Posicional/Fotos%2520Top6/TrevorGuyton.png
It's a bit late in the draft to address the defensive line, don't you think?
At only 285 pounds, Guyton would become a defensive end in Green Bay's defense but would likely need to add bulk to become more effective.
Guyton isn't a great athlete and is merely average in a lot of areas. Guyton also isn't much of a pass-rusher, faring better as a run-stopper in part due to his mediocre athleticism.
The former Cal player has a great motor, but would likely have to fit in with the rest of the players on Green Bay's rotational defensive line.