NFL Draft 2012: The Ideal First 3 Rounds for the Chicago Bears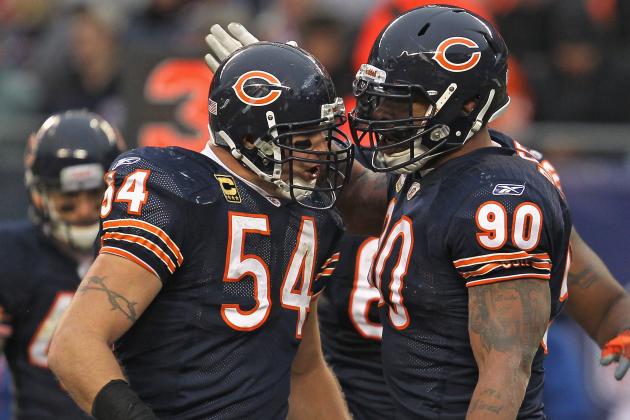 Jonathan Daniel/Getty Images

Upon the beginning of an offseason full of changes, the future is seemingly bright for the Chicago Bears. The arrival of new GM Phil Emery has already caused hope for success in 2012. Moreover, the coaching staff has been switched around to accommodate Chicago's needs.
To spice things up even more, Emery is in position to make a noticeable splash when it comes to free agency.
The market is full of names that could assist the Bears, including receivers Vincent Jackson and Marques Colston. Among the respective group of wide receivers, there's young talent to beef up offensive coordinator Mike Tice's line.
Ben Grubbs, guard from the Baltimore Ravens, would be an amazing pickup to play alongside veteran center Roberto Garza. Serviceable players in the tackle position wouldn't hurt to add depth or possibly start.
Defensively, the Bears could survive another couple years. But with Chicago's three veterans in Brian Urlacher, Julius Peppers and Lance Briggs, it's time to start looking ahead and rebuilding.
Overall, it's a joyous time for the Monsters of the Midway as of now, when it comes to looking ahead. Given that the draft is coming up where the Bears could land some potential, let's add to the excitement.
Begin Slideshow

»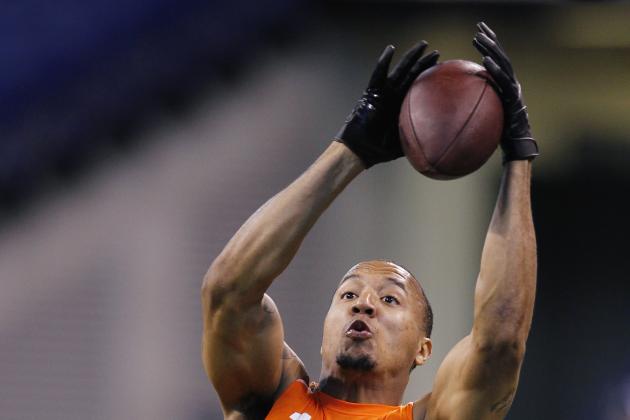 Joe Robbins/Getty Images

This pick is the most crucial for Chicago. Regardless if the Bears sign Jackson or Colston in free agency, it would benefit the team to bring in a talented, tall rookie to develop into a number one target.
A 6'3", 220 pound senior from Notre Dame, Michael Floyd possesses every aspect to become a successful receiver in Tice's system.
Floyd excels at fighting for the ball, bailing his quarterback out, and adjusting to coverage. His jumping ability to coincide with 4.47 speed only increases his value to the Bears, as quarterback Jay Cutler would return to his days with Brandon Marshall.
Adding onto Floyd's receiving ability is his willingness to block.
With Matt Forte's running between the tackles on the edge, Floyd's ferocious blocking on the outside could prove vital in Chicago's new-found offense.
Red flags have been thrown up when it comes to the young Floyd, though. Arrested for DUI as a junior, Floyd has to prove himself to the Bears' scouts.
At the combine, Floyd referred to himself as "immature" during those times. Hopefully, he really has grown up enough to succeed at the next level. This would be a great pickup for the Bears.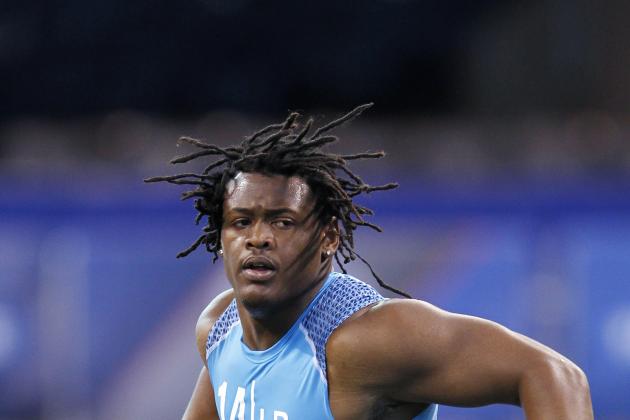 Joe Robbins/Getty Images

Alabama has a stout defense all year long. With many prospects taking advantage of the hype, Dont'a Hightower joined the claim for draft day.
Hightower would be a pretty good fit within the Bears defense as an outside or inside linebacker. Weighing 265 pounds and standing at 6'2", Hightower can shred blocks from opposing lineman and bring down the most physical of backs in the box with his 32 5/8" arm length.
To add to his value, the 'Bama prospect has made good plays in zone coverage, using the aforementioned wingspan to his advantage. It's well known that Chicago linebackers will often drop back in coverage in Lovie Smith's cover two defense.
Running a 4.68 in the 40 yard dash, Hightower may struggle when it comes to running down quicker receivers or backs. However, he does maintain sideline-to-sideline play and fantastic pursuit.
With this being said, Dont'a could make a seamless transition in replacing Lance Briggs with some more polish.
If Hightower drops to the Bears in the second round, Chicago shouldn't hesitate.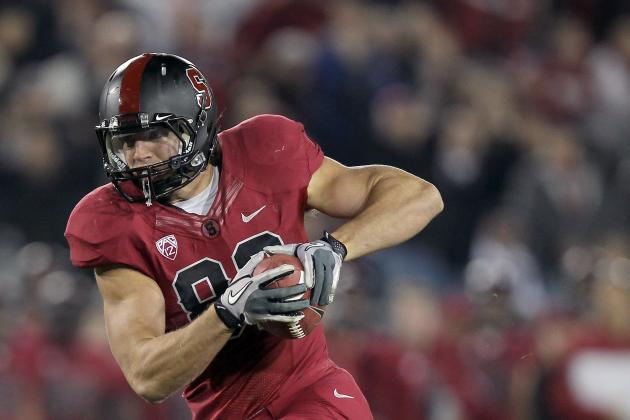 Ezra Shaw/Getty Images

This is the first of two Chicago third round picks, gained from the trade including Greg Olsen to Carolina. It's also the more hopeful pick of all.
The Bears need to realize that all the consistent top teams have a talented tight end as a luxury for their quarterback. Now that Mike Martz is gone, maybe that will be addressed.
Coby Fleener is undoubtedly one of the most NFL-ready tight end prospects in the draft. The 6'6" senior from Stanford laid out a comfortable blanket for the anticipated number one overall draft pick in 2012: Andrew Luck.
Fleener has an amazingly lean build at 247 pounds, and massive 10 inch paws to snag the football out of the air. There's no doubt in his athleticism and big play ability down the field.
Under Tice, Fleener would be a willing blocker to set the edge for Cutler or Forte. There doesn't seem to be many weak spots in his overall game.
While Coach Smith clings onto his belief in Kellen Davis, Coby Fleener could develop into a nice little toy for Cutler in the next few years.