MLB Predictions 2012: Albert Pujols and 9 Other Players Who Will Be in MVP Race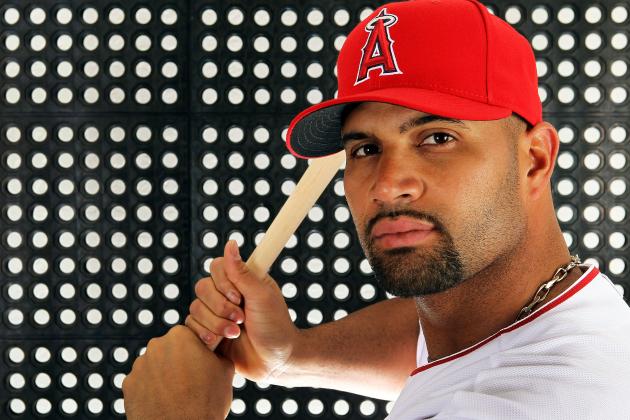 Jamie Squire/Getty Images

The 2012 MVP race has storylines galore. In the American League, Albert Pujols and Prince Fielder join an already-interesting swath of valuable candidates. The National League lost two of their top sluggers, which leaves the door open for a dark-horse MVP candidate.
Last year, Justin Verlander of the American League became the first pitcher to win the Cy Young and MVP since 1992.
Ryan Braun has been the subject of controversy ever since he failed a performance-enhancing drug test from Oct. 1. His 2011 National League MVP may be seen with an asterisk moving forward, but one cannot deny his performance on the field.
Both of those players have a small chance of repeating. The last player to repeat as NL MVP was Pujols in 2008-09. For the AL, the last player to repeat was Frank Thomas in 1992-93, although Alex Rodriguez has won multiple MVP awards.
Looking towards this season, the MVP race is up in the air. Verlander comes back with a better offense behind him, and Braun will be looking to prove his skill along with his innocence.
Here are eight players guaranteed to be in the MVP race in 2012.
Begin Slideshow

»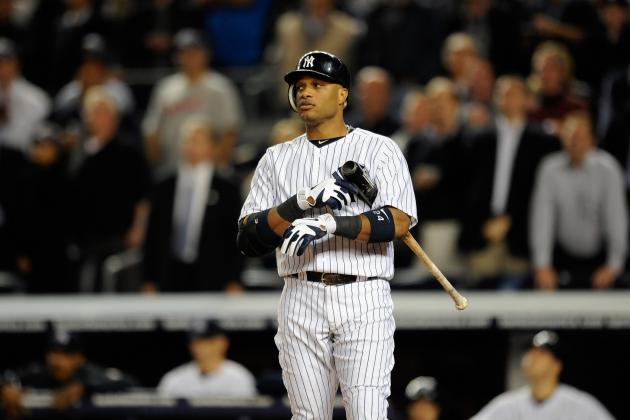 Patrick McDermott/Getty Images

Robinson Cano has proven himself to be one of the top sluggers for the New York Yankees.
He has steadily hit over .300 in all but two years as a Yankee, and that trend should continue. Couple that with 25-plus home runs, 100-plus runs batted in and a top-10 OPS, and you have an MVP candidate.
Cano plays for one of the most prolific offenses in the game and has a hitter's ballpark to pad his statistics, solidifying his MVP candidacy.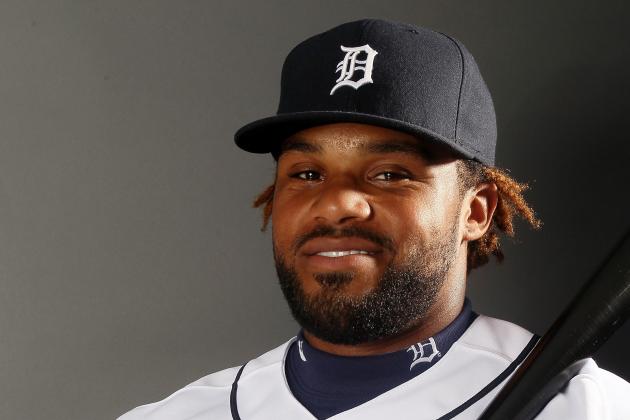 Elsa/Getty Images

Prince Fielder or Miguel Cabrera?
That will be the question for MVP voters in the fall, because both sluggers will benefit greatly from playing beside each other.
I'm giving a slight edge to Fielder because he will be batting behind Cabrera, giving him the chance for more runs batted in. Both players are world-class hitters, and both will be in the discussion late in the year.
Detroit has an abundance of hitting talent, and Fielder will reap the benefits.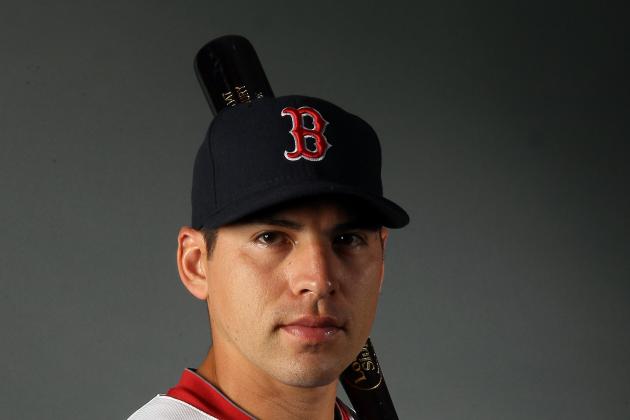 Elsa/Getty Images

Boston is another offensive juggernaut in the American League. Last year, Jacoby Ellsbury, Adrian Gonzalez and Dustin Pedroia finished in the top 10 in MVP voting.
Picking between those three is far from easy.
Here, the edge goes to Ellsbury because of his impressive improvement. If he can stay healthy, he is the most valuable player for the Boston Red Sox.
He had a career year last year, setting personal records for home runs and runs batted in. If he can improve or repeat that success in 2012, he may take home the award.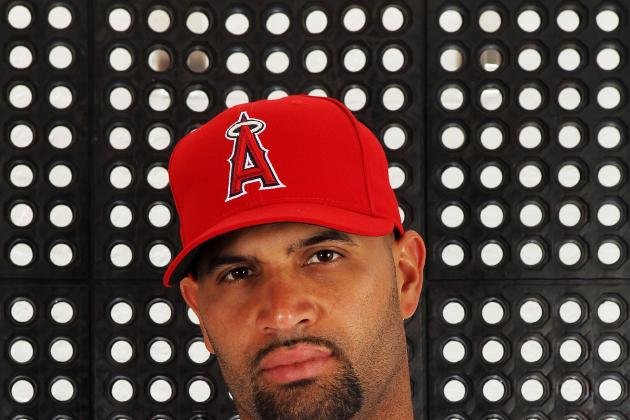 Jamie Squire/Getty Images

An MVP discussion without Albert Pujols isn't an MVP discussion.
Pujols has finished in the top five every year but one since 2001. That's impressive.
Chances are, Pujols doesn't have many MVP-type seasons left, but he knows what it takes (three-time MVP) and has another great lineup around him. He'll be in the running without a doubt.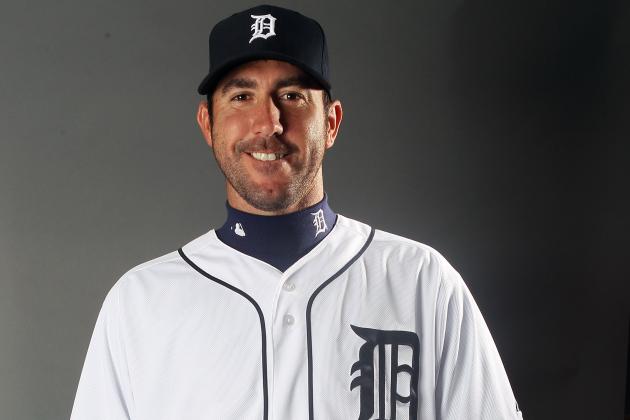 Elsa/Getty Images

The reining AL MVP may have a goofy smile, but nothing is goofy about his dominance on the mound. Justin Verlander's 2011 season was one of the best pitching seasons in recent memory, and he could still improve.
Scary, right?
Verlander has a stronger offense behind him this year, which may help him in cases where he would normally get no-decisions. However, chances are, his 251 innings from last year won't carry over, so he may see less production.
Either way, Verlander can't be ruled out of the MVP discussion any time soon.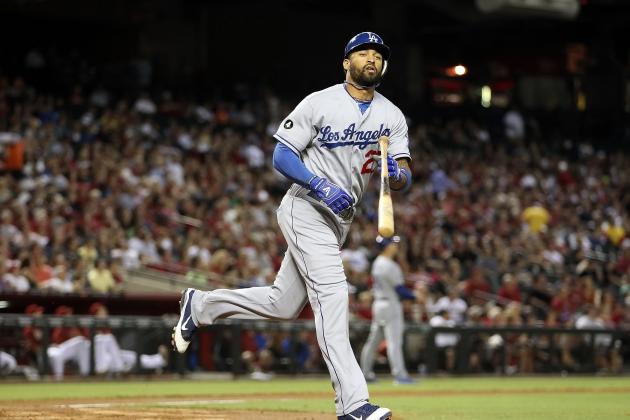 Christian Petersen/Getty Images

At 27 years old, Matt Kemp is one of the great young stars in the game today. His career year in 2011 was diminished by a mediocre team record. He finished second in last year's NL MVP voting, receiving 10 first-place votes.
This year, it may be much of the same for Kemp. He is in the prime of his career, but the NL West isn't getting any easier for the Los Angeles Dodgers.
If Kemp makes another run at the Triple Crown, his statistics may be enough to put him over the top and win the MVP award.
Marc Serota/Getty Images

The new-look Miami Marlins are hoping Jose Reyes keeps his production from a career year in 2011.
Reyes won the NL batting title for the first time in his career, sporting a .337 average. If this holds, he may be thrust into MVP discussions.
Injuries hurt his MVP candidacy last year, and preventing them will be critical this year. If he can stay healthy, Reyes will be among MVP talks at the end of the year.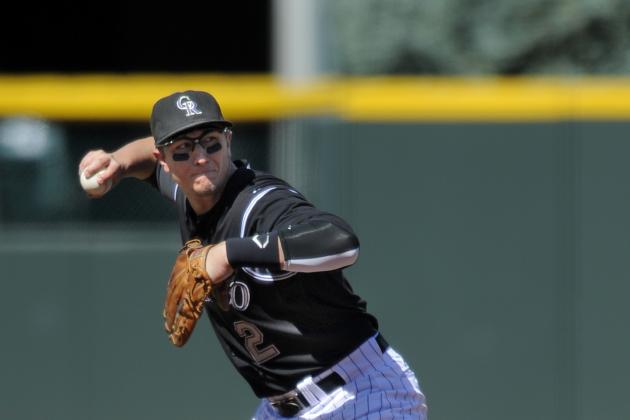 Jack Dempsey/Getty Images

Troy Tulowitzki has everything you look for in a shortstop. Along with Matt Kemp, he is one of the great young stars in the National League that will battle for MVP awards in years to come.
Tulowitzki has battled injuries for most of his short career, but he has consistently played at least 100 games in all but one season (2006).
His offensive numbers have steadily improved as well. At a position known for speed and defense, Tulowitzki has put together great power numbers to go along with his fielding skill.
If he stays healthy in 2012, he'll be in the MVP discussion all year.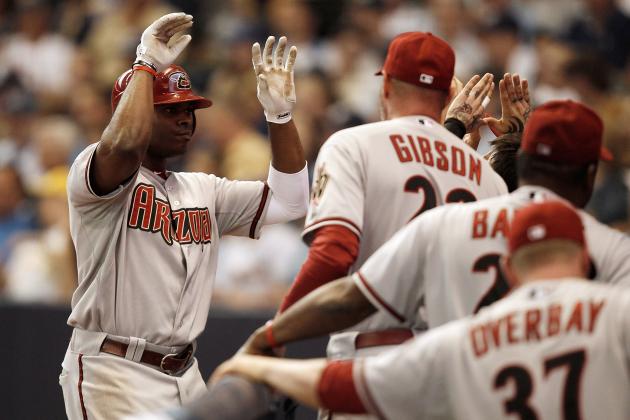 Jared Wickerham/Getty Images

Justin Upton led a resurgent Arizona Diamondbacks team in 2011, a team that many had written off at the start of the year. The D-Backs ended up winning the NL West, in large part due to Upton's great year.
In 2012, you can expect Upton to continue to play a large role in his team's success, and voters will take notice. If the Diamondbacks compete for the NL West crown, look for Upton to be near the top of MVP ballots.
Oh, and he's just 24. He has the chance to improve on already-impressive numbers (.289/ 31 HR/ 88 RBI).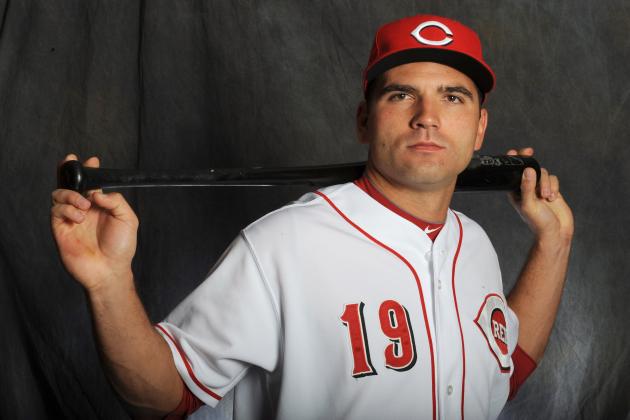 Rich Pilling/Getty Images

Joey Votto has led the Cincinnati Reds in batting average for the past four years.
The Reds haven't seen success in recent memory, but Votto is leading the change. A 2010 division crown had fans thinking they could repeat for the first time since 1975-76.
Unfortunately, Votto and the Reds could not match their 2010 output and slid to third in the Central.
Votto will be in the discussion for NL MVP in 2012, but his team's success may determine whether or not voters give him a strong look.
His numbers may be too much to overlook. If he can tally 35-or-more home runs like he did in 2010, while keeping his .300 average, he would make a strong argument for MVP.