MLB: Insanely Bold Predictions for All 14 American League Teams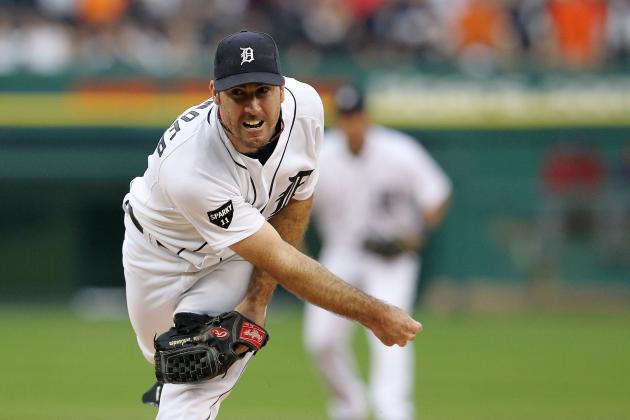 Leon Halip/Getty Images

If someone predicted that Detroit Tigers ace pitcher Justin Verlander (pictured above) were to win both the Cy Young AND the MVP of the American League last year, they would be called nuts.
Every year, there are a few things in baseball that surprise everybody, something that basically nobody predicted. In 2010, we had Jose Bautista's insanely absurd breakout year. In 2011, we had Verlander, Ian Kennedy, the 2012 Cardinals, Francisco Liriano's no-hitter, and many many more.
Here are my bold predictions for 2012, most of which will not come true.
Begin Slideshow

»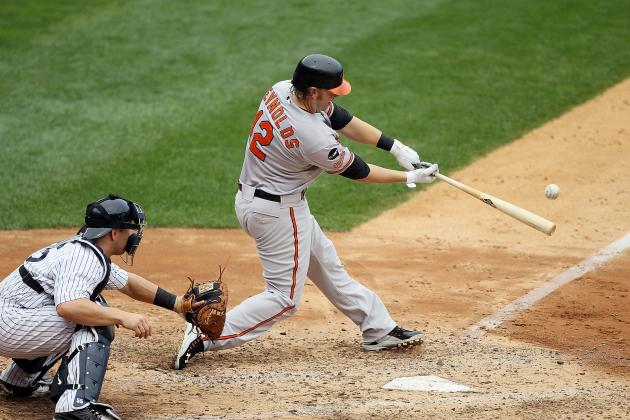 Jim McIsaac/Getty Images

Reynolds has always been known as a home-run hitting strikeout machine. He has led his respective league in strikeouts for four consecutive years, and also holds the record for strikeouts in a season, with 223 in 2009, with the Diamondbacks.
With recent AL acquisitions Prince Fielder and Albert Pujols, as well as other home run leaders, such as Jose Bautista, Curtis Granderson and Mark Teixeira challenging him, Reynolds will put it all together for the ultimate hit-or-miss season, hitting 48 home runs, with over 210 strikeouts.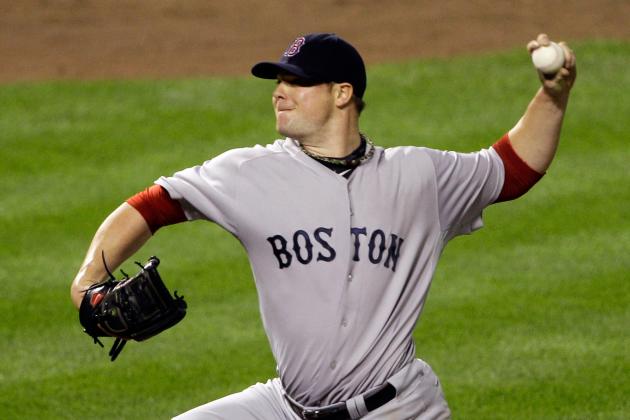 Rob Carr/Getty Images

Jon Lester will be looked upon to be the Red Sox ace and go-to guy this year.
The Red Sox lack starting pitching depth, as they lost John Lackey to Tommy John for the year, and while fellow starting pitchers Clay Buchholz and Josh Beckett are great, both have a concerning injury history.
Look for Lester to continue his success, pulling it all together for the Red Sox.
Nick Laham/Getty Images

The forgotten man in the Yankees pitching staff.
Everyone knows about CC Sabathia. New acquisitions Michael Pineda and Hiroki Kuroda will make headlines pitching in a Yankees uniform for the first time, while Phil Hughes and Freddy Garcia battle it out for the number five spot in the rotation.
This leaves Ivan Nova. While CC, Pineda, Kuroda, and hopefully one of Hughes or Garcia may pitch great as expected, Ivan Nova, with some luck and good defense, lead the team in ERA.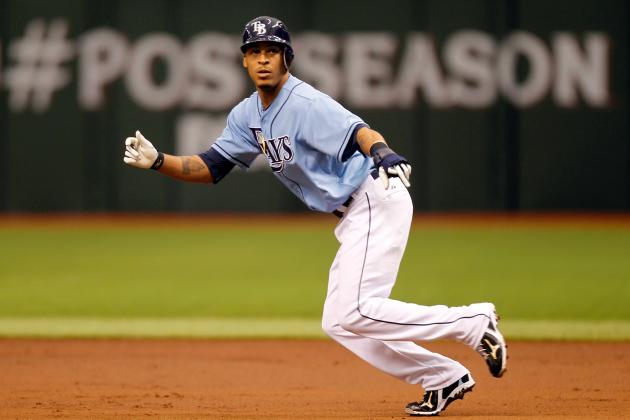 Mike Ehrmann/Getty Images

If you look at Jennings 162 game average, he has 20 home runs and 45 stolen bases. Is a 20-50 season really out of the equation?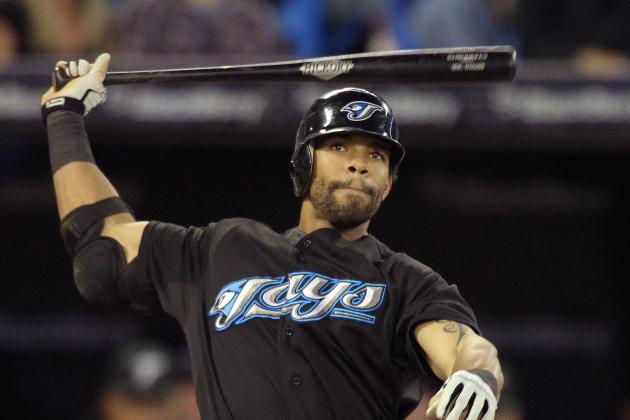 Claus Andersen/Getty Images

Bautista, while still great, does not lead the Blue Jays in home runs.
Instead, it is Eric Thames who explodes and leads the team, popping 34 home runs. Bautista has one less at 33.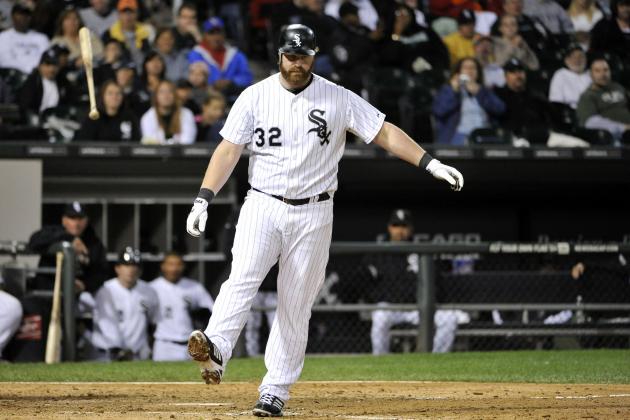 Brian Kersey/Getty Images

Adam Dunn had a historically-bad season last year. He hit a putrid .159, with an OBP of .292. As well, he hit just 11 home runs all season, despite being known for his huge power.
How could he be even worse? Well, while most writers and fans are predicting for him to have a bounce-back year, I myself am predicting him to be even worse.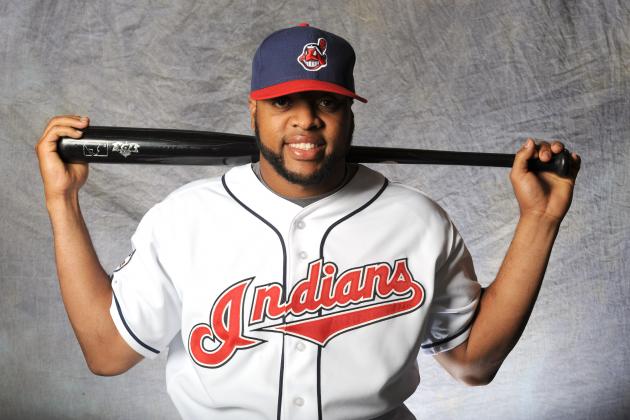 Rich Pilling/Getty Images

Santana had a great first-full season last year, hitting 27 home runs, with 79 RBI.
With a full season under his belt, Santana has the opportunity to become one of the game's best young hitters.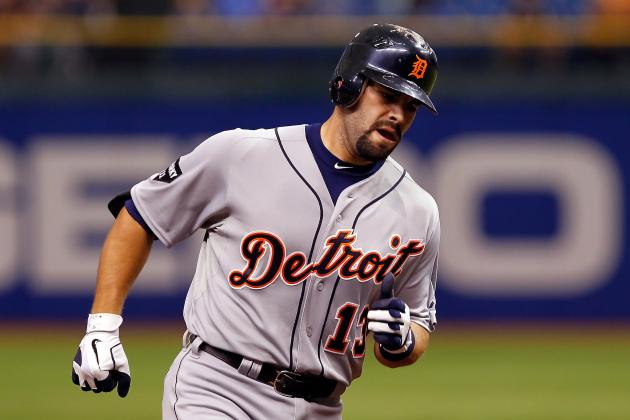 J. Meric/Getty Images

Avila broke out last year, hitting .295 with a .389 OBP, while popping 19 homers. Because of the fact that he's a catcher, his WAR (Wins Above Replacement) is significantly increased.
But he still has three of the best players in the world on his team in Miguel Cabrera, Justin Verlander, and the newly-acquired Prince Fielder.
With Cabrera slated to play 3B, his WAR will be significantly affected due to his terrible defense. Add in the fact that Verlander is most likely due to regress, while Fielder still has to adapt to a new league, Avila may just be his team's most valuable player.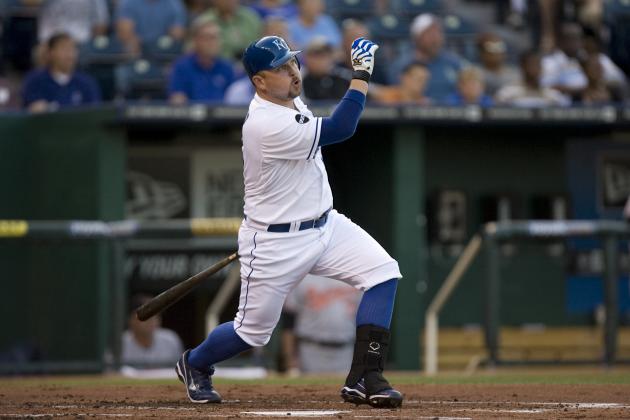 Ed Zurga/Getty Images

Butler's OBP last season was .361: a great number, but not near league-leading. But remember, he's just one year removed from having a .388 OBP, which was good for 7th in the league.
Butler is a year older, and has shown great on-base skills so far in his career.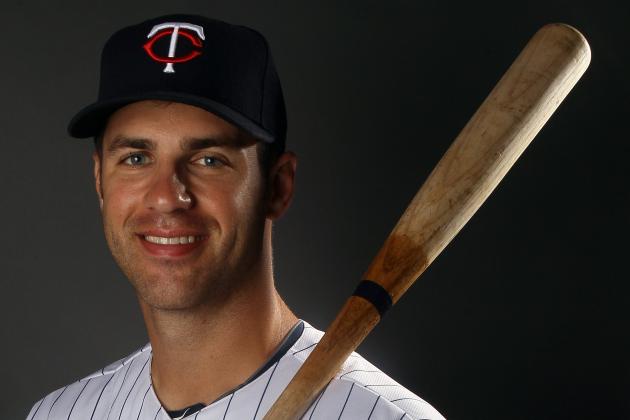 Elsa/Getty Images

Joe Mauer has always been a phenomenal hitter. Injuries, though, limited him to just 82 games last year.
After a full offseason to get healthy, I expect Mauer to regain his form, and once again become one of the better hitters in the American League.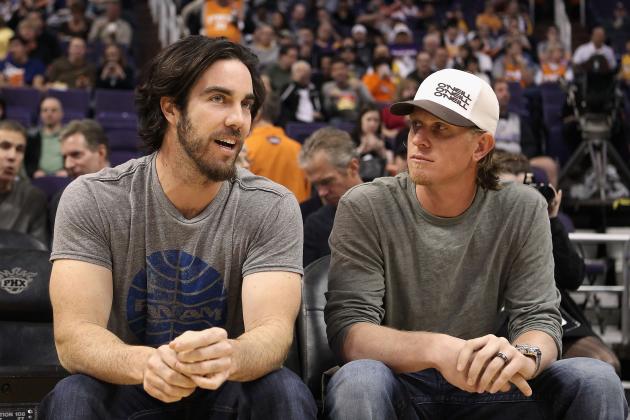 Christian Petersen/Getty Images
picture CJ Wilson sitting next to Dan Haren
The Angels made two huge, surprising moves this offseason. On the same day, they signed both Albert Pujols and C.J. Wilson to huge, multi-year contracts.
The Angels now own one the strongest starting rotations in the Majors, headed by Weaver, Haren and Wilson.
55 combined wins would be a little more than 18 wins a piece, but it could be done.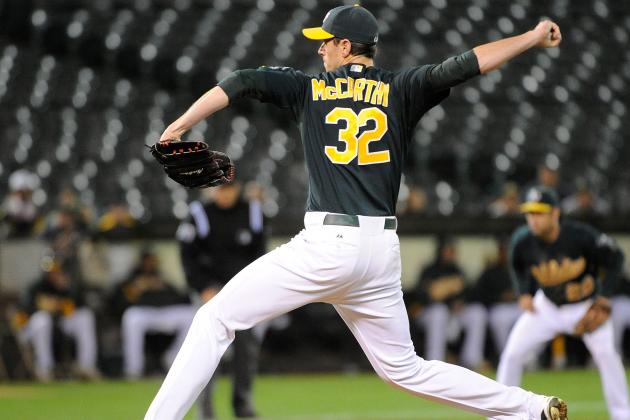 Thearon W. Henderson/Getty Images

Guess who led the American League in FIP (Fielding Independent Pitching) last season? Nope, the answer isn't Justin Verlander. Nor is it CC Sabathia, Jon Lester, Felix Hernandez, Jered Weaver or any other ace you can think of.
The answer is Brandon McCarthy. He led the A.L. with a mark of 2.86. That is fantastic.
He also had a great ERA, with a mark of 3.32. Look for McCarthy to propel himself into even greater success, finishing in the top five for the Cy Young.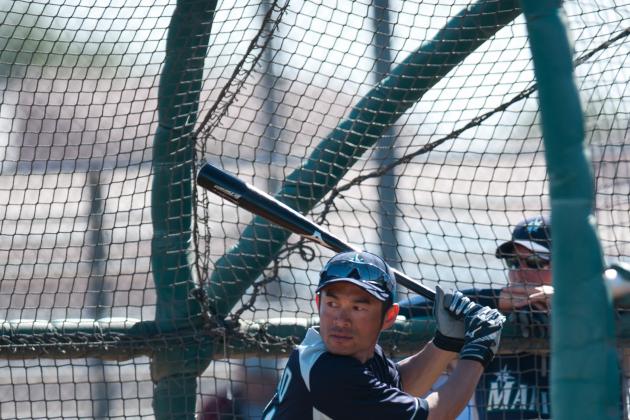 Rob Tringali/Getty Images

Ichiro holds the record for consecutive 200 hit seasons, with 10, spanning from 2001-2010.
It ended last year, when he had "just" 184 hits. While he might not be the same guy he was four or five years ago, the 38-year-old may still have one more 200-hit season in him.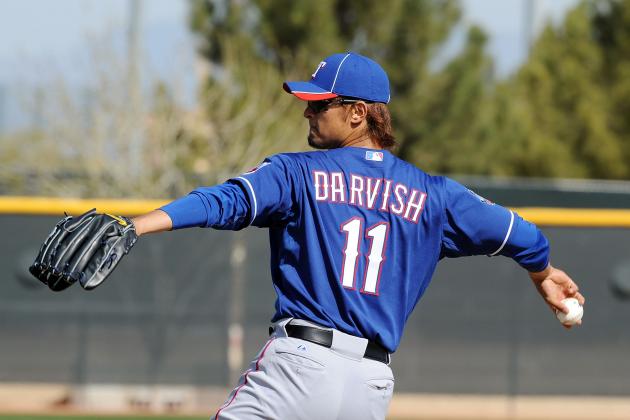 Norm Hall/Getty Images

Here's my prediction: Darvish has an amazing first half of the season. He comes storming through the gates, as the opposing hitters are not used to his style of pitching.
He is the starting pitcher for the All-Star team, going 9-1 in the first half with a 1.86 ERA. People are already talking about a Cy Young and how great the contract is...blah blah blah.
Then, the second half comes and he blows up. Teams are adapting to him. Meanwhile, the extra innings of work and the pitching every five days—instead of seven—catch up to him and he does terrible.
He ends the year at a respectable 14-10, with an ERA of 3.75. Good numbers for a full season, but the second half performance leaves many Rangers fans concerned about their new Japanese import.
Is that bold enough for you?
Anyway, thanks for reading, and feel free to leave your own predictions down in the comment section.