Chicago White Sox: 5 Things That Must Happen If They Want to Contend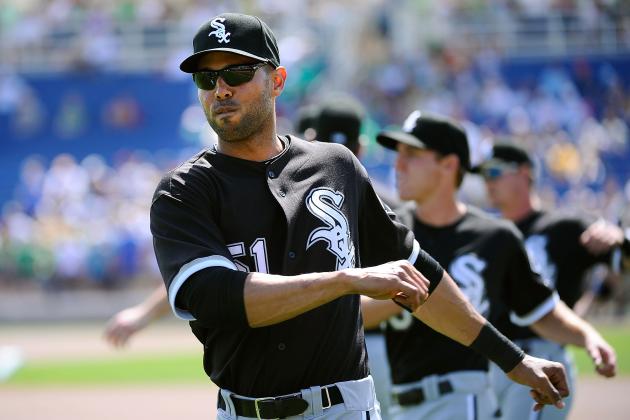 Kevork Djansezian/Getty Images

Spring training has arrived for the Chicago White Sox and it's time for them to see if they can quiet their critics.
Much has been said and written about the bleak outlook for this year's team and for several White Sox players this is new territory.
For the most part, ever since winning the title in 2005, the White Sox have been expected to at least contend for the Central division title, but that's certainly not the case this year.
With a few of the big names from recent years now gone, the return of several players who struggled last season and a lot of inexperience at various positions, it's not hard to see why the expectations have dropped significantly for this team.
If they want to contend this season there's no doubt that several things will need to happen and here's a look at five things I think must happen if they have any intentions of being a part of the race in the AL Central.
Begin Slideshow

»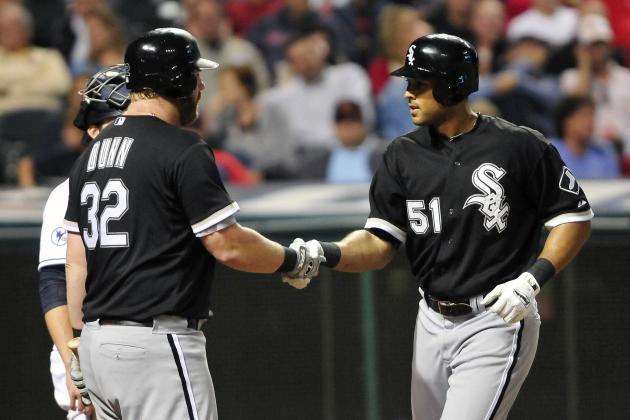 Jason Miller/Getty Images

The two guys pictured here certainly caused White Sox fans much frustration throughout the course of last season because of their absolutely dismal output at the plate.
However, Adam Dunn and Alex Rios were not the only players guilty of struggling at the plate—Gordon Beckham also had a tough time producing.
If the 2012 White Sox have any hopes of contending it seems fairly obvious that all three of these guys must have bounce-back seasons.
In Dunn's case it would almost be impossible not to improve on last year's historically bad numbers, as he hit .159 with 11 home runs and 42 RBI. The problem is that he needs to vastly improve if the Sox want to have a chance, and by that I mean he needs to hit at least 30 home runs and be near the century mark in RBI
Rios wasn't much better, hitting .227 with 13 home runs and 44 RBI, and to make matters worse he didn't play a very strong center field. He needs to at least be above the .250 mark with close to 20 home runs and 80 RBI, which isn't out of the question—in 2010 Rios hit .284 with 21 home runs and 88 RBI.
Finally, Beckham also must improve on last year's output of .230 with 10 home runs and 44 RBI. He needs to be closer to his rookie-season average of .270 with around 12 to 15 home runs and 60 to 65 RBI.
If all of these things can happen the Sox could have a chance, but that's asking a lot from three guys who struggled almost all of last season.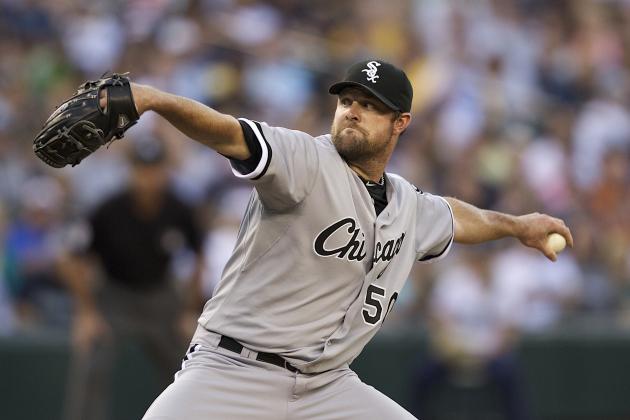 Stephen Brashear/Getty Images

The pitching staff lost one of the all-time great White Sox in Buehrle and they are hoping for a bounce-back year from Jake Peavy. In addition, they are counting on Chris Sale to make a smooth transition from the bullpen to starter and hoping that Phillip Humber can return to his form from the first half of last season.
It's doubtful that Peavy will ever be what he once was, but hopefully he can just be steady this year. Sale should be alright, but there could be an adjustment period, and with Humber it's hard to say for sure what you'll get.
To me this simply means that both John Danks and Gavin Floyd have to step it up a notch. They have both now been full-time members of the White Sox staff since 2008 and are going to be relied on heavily this season.
Danks is coming off a disappointing season in which he went 8-12 with a 4.33 ERA, but he is certainly capable of winning 15 or more games as he did in 2010.
Floyd is also capable of this as he won 17 games back in 2008, but since that time the most he has won is 12 games, which was last season, and his ERA has been on the rise each season.
I don't expect either of these guys to be 20-game winners, but for the Sox to compete they both need to get to at least 15 wins, which will depend a lot on the kind of offensive support they receive.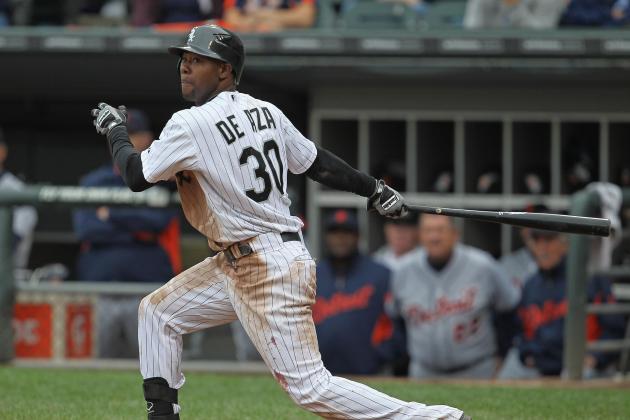 Jonathan Daniel/Getty Images

The White Sox will certainly have some youth in the lineup this season and they are going to need to get solid production from them in order to contend.
More than likely, two-thirds of the outfield will be occupied by new starters in Alejandro De Aza and Dayan Viciedo. Both of these guys have the potential to blossom into solid players, but again, they are young.
De Aza most likely has the task of leading off and the Sox are hoping he can provide a spark at the top of the lineup, which is something they desperately need. He had good numbers in his limited time last season and hopefully that will carry over to this year.
Viciedo will hit somewhere in the middle of the lineup and they are hoping he can be a run-producer as he looks to fill the void left by Carlos Quentin's departure. He has big-time potential and the power to hit 30-plus home runs and drive in 100 runs, but this will be his first full season in the big leagues so it's hard to say what you'll get.
In addition, the Sox will need better production from third baseman Brent Morel.
Morel finished with a strong September last year after a rough start and the hope is that he can pick up where he left off. He needs to improve on his .245 average and hopefully show a little more pop. If he can be in the range of 15 home runs and drive in 65 to 70 runs, I think the Sox would be happy with that.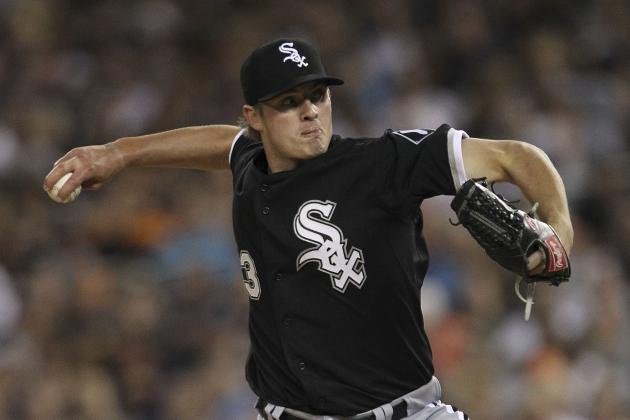 Leon Halip/Getty Images

Just like last season, the White Sox come into this year without knowing for sure who is going to close out games.
The candidates really are Matt Thornton, Jesse Crain or the young right-hander Addison Reed.
Thornton got the nod early last season and wasn't able to do the job, which eventually went to the now-departed Sergio Santos. While he could probably do a decent job, Thornton seems better suited and more comfortable in the setup role.
Jesse Crain has always been a setup guy, but again he could also probably fill the closer role if needed.
It seems at this point the best candidate is Addison Reed, but he has limited major league experience so it's hard to say—a lot will depend on how he looks this spring.
It may be that Thornton or Crain starts the season as the closer and Reed works his way into the role, or it could be that he takes the job from the start with a strong spring.
We'll have to wait and see, but the sooner they get it figured out the better.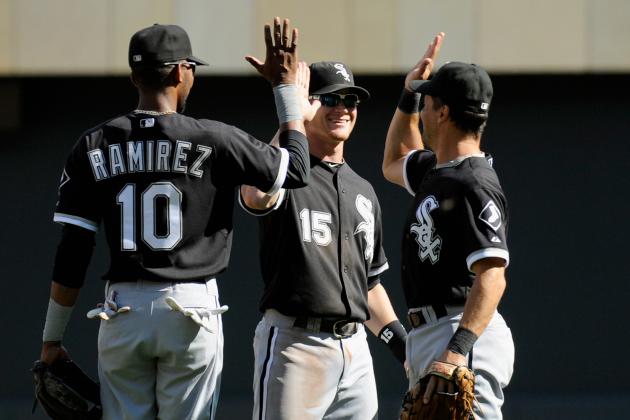 Hannah Foslien/Getty Images

The White Sox finished last season ranked third in baseball by committing only 79 errors with a fielding percentage of .987 and they are going to need more of the same this year if they want to remain in the race.
They should again get solid play up the middle of the infield with Alexei Ramirez and Gordon Beckham. Ramirez finished last season with 16 errors and a .977 fielding percentage while Beckham was absolutely fantastic, finishing with only eight errors and a fielding percentage of .989.
The Sox are also solid at the corners with Morel and Konerko. Morel finished last season with 14 errors and a .953 fielding percentage and will hopefully improve this season. Konerko continued his stellar play at first last season with only five errors and a fielding percentage of .995—he isn't flashy, but he gets it done.
Where Chicago's main concerns lie are in the outfield and at catcher.
Alex Rios has always been an above-average outfielder with good range and a decent arm, but he struggled in center last season. He only committed three errors, but he didn't get to many balls that he should have and missed cutoff men several times. It remains to be seen if Rios will move to left field and Alejandro De Aza will take over in center, but either way he needs to improve.
De Aza looks like he will be a solid outfielder as he has good speed and a good arm, but Viciedo in right field is more of a project. He is not blessed with great speed, but does have a decent arm. He is similar to Carlos Quentin, which isn't necessarily a good thing, but hopefully he can surprise and have a solid season.
A.J. Pierzynski committed only four errors last season at catcher, but he also only threw out 24 out of 118 basestealers—so 80 percent of basestealers were successful and that's not good. Backup Tyler Flowers was marginally better, as only 76 percent of basestealers were successful off of him.
Some of the fault for those awful percentages falls on the pitching staff's inability to hold runners on, but either way the White Sox know that they must improve on this going into this year.