NFL Draft 2012: 7 Young QBs Who Won't Succeed in the Pros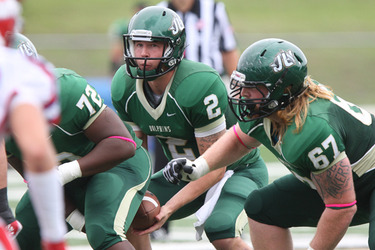 It's the most important position on a football team. And with it being that "important" there are draft scouts who lie awake at night, hoping they have made the right moves that will bring a championship to their franchise.
The 2012 draft is one where are two "great" players, a few "solid" players and some that will be drafted as hopeful backups.
Then there are those who will not make an NFL roster after having a storied or successful college career.
The combine is over and now quarterbacks will patiently wait for their Pro Day or for April 26 to sweat it out who will call their name to play for them. It's a painstaking process for both player and team.
These are the quarterbacks who have had good or decent college careers, but it will not translate to NFL success.
Begin Slideshow

»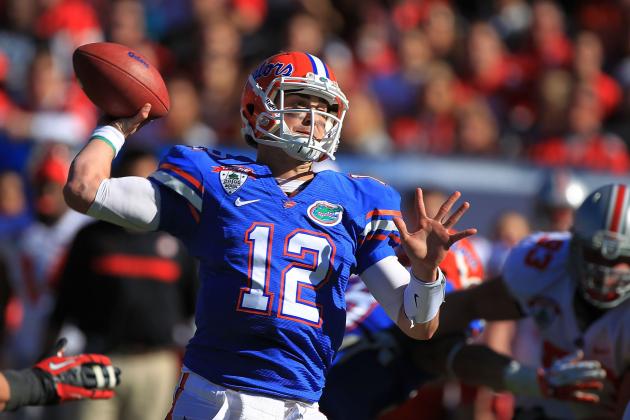 Scott Halleran/Getty Images

He has a great pedigree being the son of a former Gator player and family who have worn orange and blue.
But who knew John Brantley would have a college career he just wanted to forget?
The guy to follow Tim Tebow. The guy who was not a good fit for Urban Meyer's offense. And then his senior year when he was pleased that Charlie Weis was installed as offensive coordinator, he is injured and ruined Florida's season.
Brantley was once thought of as a Heisman candidate himself. But now, he truly is nothing more than an afterthought.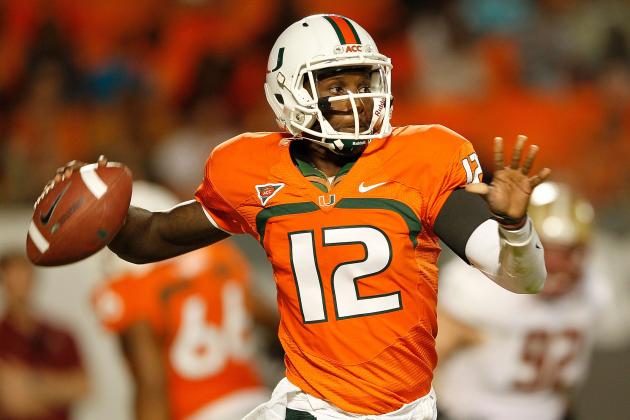 Mike Ehrmann/Getty Images

Another football player in the state of Florida who looked the part for the Hurricanes, but never really delivered everything he probably could.
Oh well, such is the life of a quarterback in the state of Miami.
Harris is a tall (6'3") and lanky (208 pounds) guy who was supposed to be a leader of a team that should have challenged for a national title. Harris did not deliver, and the Hurricanes were not a juggernaut at any time during his career in Miami.
He may be a late-round selection, but he will be a clipboard holder at best.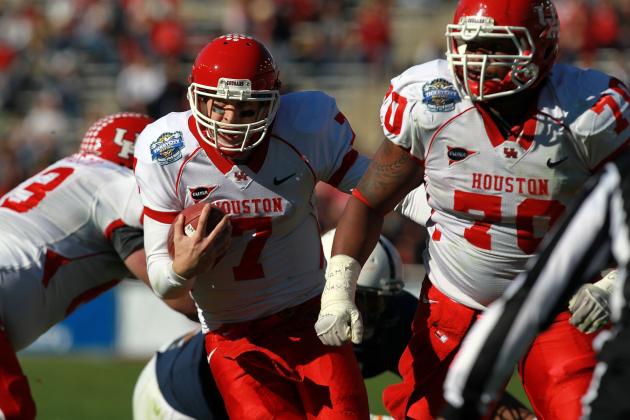 Ronald Martinez/Getty Images

Keenum put up amazing numbers at Houston. He was an all-world passer and set all kinds of records.
But this is Houston, home of a big offense and inflated numbers. Can Keenum take what he did in the college game and make it work on the professional level?
Keenum, like Boise State's Kellen Moore, are short in stature and were in offenses where they could succeed and put up gaudy numbers.
In those cases, most of the time, the success does not translate to the next level.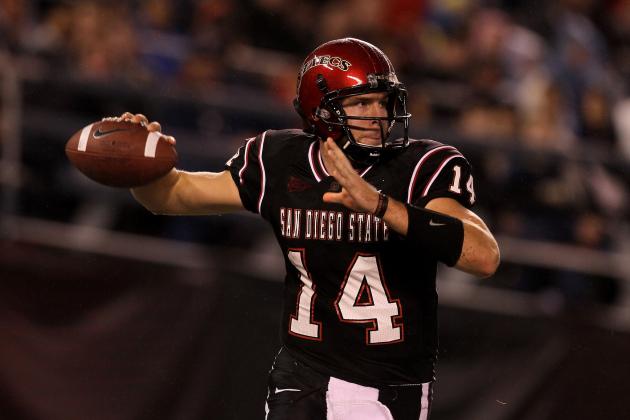 Stephen Dunn/Getty Images

He looks the part.
At 6'4" and 222 pounds, Lindley has the kind of size NFL scouts love. And some people I have casually talked with believe he can be a good player in the NFL.
I don't see it, yet.
Lindley had issues at San Diego State with completions. If he cannot complete passes on the college level, it can only get harder on the pro level.
He may be a draft choice before the fifth round, but it will be hard for him to stick on an NFL roster.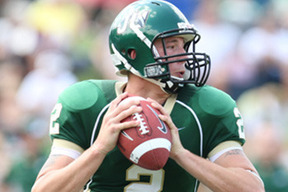 I want him to succeed. McGregor set all kinds of records at Jacksonville University, which was a non-scholarship football team.
He will actually be part of the first Pro Day at the school's history, which says something. He showed quite a bit to the scholarship players in the first Battle of Florida All-Star game in January.
While i like his moxie, I don't see him getting a shot to make an NFL roster. Maybe he looks good enough to play in the CFL.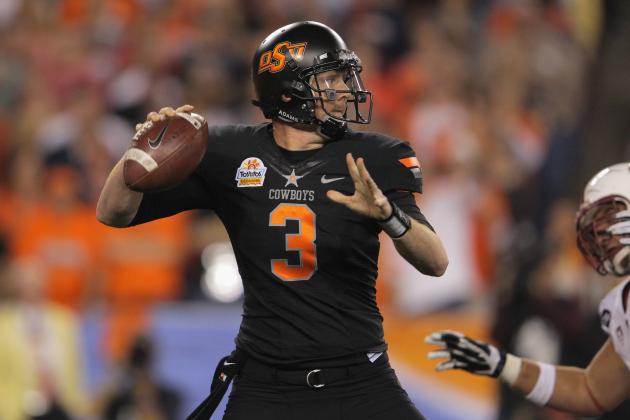 Doug Pensinger/Getty Images

Weeden was the reason the Oklahoma State Cowboys offense was explosive this season.
Having a receiver like Justin Blackmon to catch your passes helps out a bit.
Weeden's success was carried over the postseason where he was impressive in Senior Bowl workouts.
He may go as high as the second round, but he also may be a victim of age. He played baseball in the minors before giving college football a try, and at 28 years old, he may not have many years to display his skills. It has been done before (Chris Weinke, FSU), but I don't see him playing in the NFL more than five seasons and as a backup at that.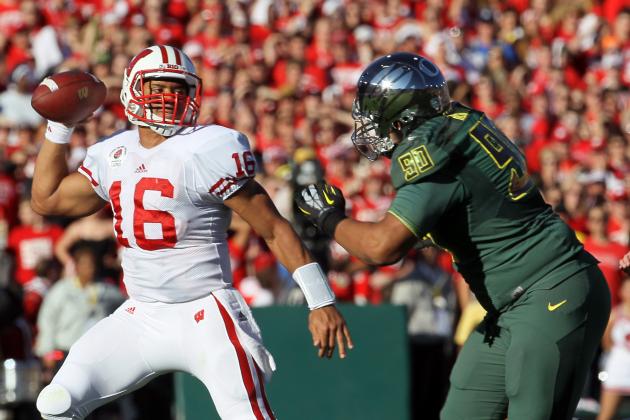 Stephen Dunn/Getty Images

A quarterback who is 5'11" and 203 pounds, could Wilson stand to shed some weight? He may be better suited as a receiver or defensive back in the NFL.
The Badgers were very successful with him behind center, but I don't see him being the next Doug Flutie and working miracles in the NFL.
He is not a Drew Brees-type of player who can run an offense and sling it all over the field.