Why More Than Half of NFL Players Are Broke by 50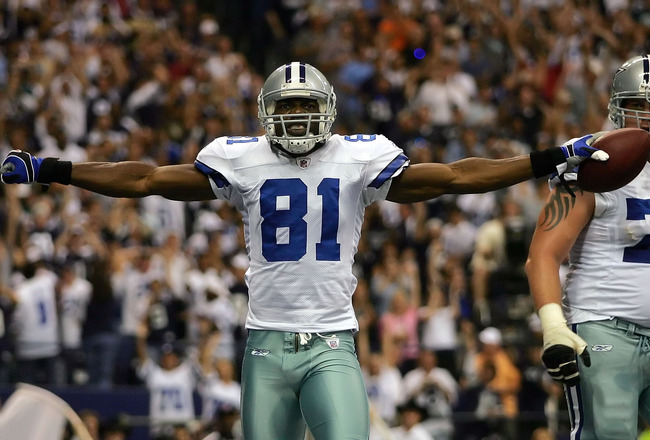 Ronald Martinez/Getty Images
Back in the spring of 2004, Terrell Owens earned $10 million just for signing his name.
That was the deal that landed him with Philadelphia, one of a handful of contracts that garnered the All-Pro wide receiver a reported $80 million during the length of his 15-year career.
Yet, within a year of playing his last game, the news hit: Owens was broke.
Owens may find his way out of the "hell" he claims to be in—maybe he'll earn some big time bonuses for Allen Arkansas Wranglers.
But even if T.O. does crawl his way out of trouble, he certainly won't be the last multi-millionaire NFL superstar to fall on hard and surprising financial times.
How does that happen? Here are a few explanations.
Agents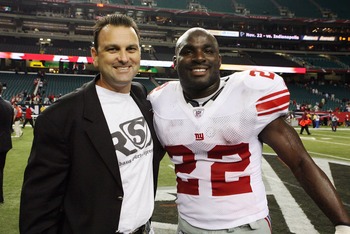 Doug Benc/Getty Images
Do NFL players—and professional athletes in general—actually need agents representing them?
Probably.
They provide services that are important for young men, most of whom aren't used to dealing with contracts and millions of dollars.
And maybe the standard 10 percent that they take is fair—that's up for debate.
But it's still a huge chunk of money that comes out of their pocket. Make no mistake about it, they're not the ones in the gym or risking their well-being.
And think about it: that $10 million signing bonus that T.O. signed with Philly in 2004, Drew Rosenhaus took roughly one million of it.
Ultimately, if a player is going to squander $50 million of earned money—like former Jaguars quarterback Mark Brunell reportedly did—that extra 10 percent probably wouldn't have kept them from squandering another $5 million. But it's an interesting topic.
Coddled Since Childhood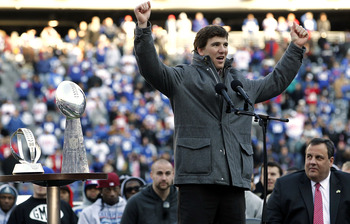 Jeff Zelevansky/Getty Images
By the time an NFL player has gone through his first or second contract he's probably close to 30 years old. That means that for probably 20-some years they've been put on a pedestal by pee-wee coaches, high school coaches, college coaches and agents.
Sure there are plenty of exceptions—players who repeatedly had to crawl to the top—but those aren't the norm.
After all those years of being coddled and told how great they are, it's not terribly surprising that some aren't the most careful with their money. Many expect someone else will take care of it for them.
Family and Friends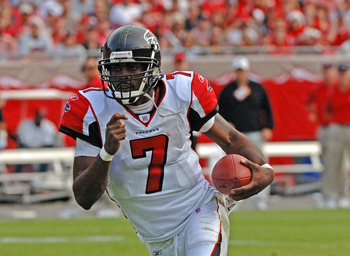 A. Messerschmidt/Getty Images
It's part of the American Dream: becoming a tremendous success and being able to buy your parents a new house, or lavishing your close friends and relatives with presents. Spreading the wealth is not only a player's right, it's also an honor.
But it's also a tremendous burden.
Many players, especially those who came from modest economic backgrounds, feel obligated to "take care" of those they grew up with and helped them along the way.
Just look at what happened with Michael Vick.
As the Washington Post noted back in 2007:
"Several people within the NFL said Vick was surrounded by enablers, from his friends to his business advisers, and probably developed a sense that any transgression would be overlooked and any problem fixed for him. "It was this world of `yes' men around him and he thought his status put him above it all, including the law," said one top executive within the league.
Vick isn't the only one who fell into financial trouble because they were too generous with friends and family.
And when people—a distant cousin, a long-lost friend from Kindergarten, an aunt's ex-husbands's mail man—come out of the woodwork once you strike it rich and famous, it's easy to lose track of where the money is going.
Indestructible Attitude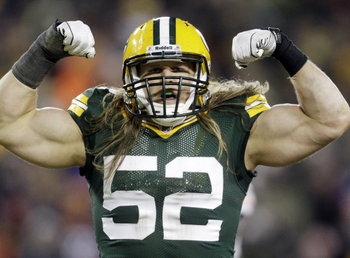 Even by their rookie seasons, NFL players have been sacrificing their bodies for years. Whether it's in games, on the practice field, in the weight room, on the track, etc, they push their bodies to the limit on a daily basis.
That can't help but lead to some sense of invincibility.
And, to some extent, you can understand that. When a wide receiver takes a brutal hit over the middle and pops right up, or a safety gets trucked in the secondary by a 280-pound tight end then comes back for more on the next play, they do seem borderline immortal.
So why should money matter? They can spend it all and just play another 10 years to earn it all back.
Obviously, that's not always the case. Unless we're talking about Brett Favre or Jackie Slater, careers end a lot sooner than expected. And a shorter career means the millions won't be rolling in.
Think about it: saving money, being frugal and careful with money is the safe, responsible thing to do. And how many NFL players are taught or encouraged to do the safe thing?
College Is a Bad Thing
Jonathan Daniel/Getty Images
To so many Americans, a college degree is one of most important goals imaginable. Education is placed so highly in our priorities, be it parents, teachers, government, whatever.
Think about how many times you hear a story about how proud a person is to be the first person in their family to graduate college.
Well, for professional athletes—and especially football players—finishing four years of college is almost a mistake.
There's a foregone conclusion that Matt Leinart's decision to return to USC for his senior year caused him to drop from first overall in 2004 to 10th overall in 2005. Will Wisconsin's Montee Ball, USC's Matt Barkley, or Oklahoma's Landry Jones also regret coming back?
That fear leads more and more players to forgo their senior year and head for the NFL; well that and the millions of dollars in front of them. A bird in the hand is worth two in the bush.
Sure they always have the option of going back to finish their degree, but the odds of that are greatly reduced once they leave campus.
And, as they say, having a degree is always something to fall back on.
Too Much Too Soon
Stephen Dunn/Getty Images
To "regular" people, a million dollars—let alone $50 million—would be so much money they wouldn't know what to do with it....after paying off the mortgage, car loans, funding their child's college tuition etc.
But a 21-year-old fresh out of college, unused to paying bills and the like, does not have that perspective or long term, practical outlook on life.
Many care more about flashing their money around, buying the biggest house, the most cars, going to the fanciest clubs. It's just another outlet for their tremendous competitive fire—they want to outdo all their contemporaries.
And no matter how much money one has—did you see "Brewster's Millions"?—given enough time and enough greed, any amount of money can be squandered.
Keep Reading