The Top 25 Candidates to Become Baseball's Jeremy Lin/Tim Tebow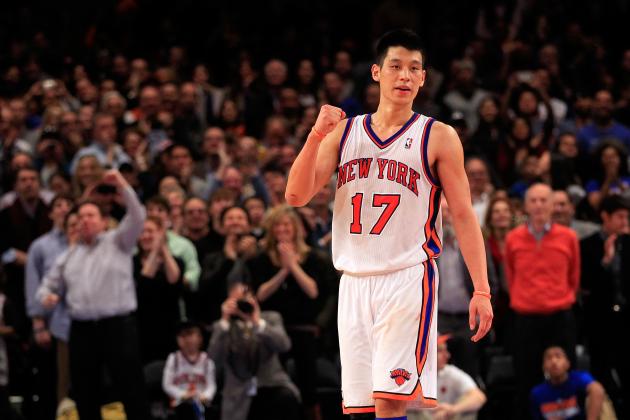 Chris Trotman/Getty Images

This past season, the basketball and football worlds became the beacon of superstardom for two players. Tim Tebow became an overnight sensation for the Denver Broncos, and Jeremy Lin became the same for the New York Knicks.
Whether you believe both are the real deal or overrated, we cannot deny the impact they've had on sports, as their popularity has went far beyond simple fandom. With those two sports having that type of player, baseball seems to be next in line.
What player could make their mark as the next Tebow or Lin? Here are 25 possibilities. I limited it to first-year players who did not earn Rookie of the Year votes or those who have not played much, so that it would show players who are not in the limelight yet but could be there out of nowhere.
While 24 players are unranked, I did find a clear top choice to become the next Lin or Tebow, which will be at the end of the slideshow.
Begin Slideshow

»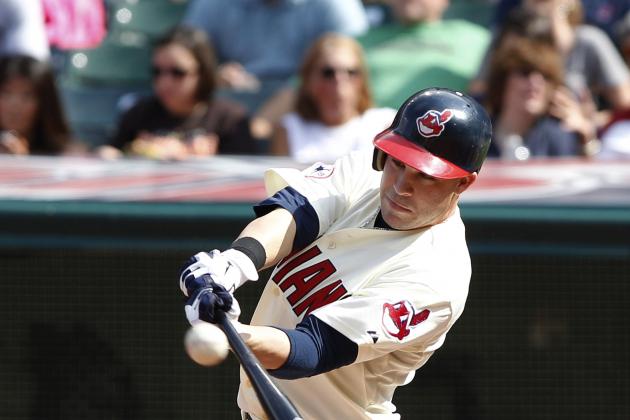 David Maxwell/Getty Images

In 36 games for the Cleveland Indians last year, Jason Kipnis showed enough promise that he will be the everyday second baseman for the team in 2012, flying right past fellow prospect Lonnie Chisenhall who's still fighting for his spot.
While he may not have the uphill battle, he does represent a group of people like Lin and Tebow due to both his Jewish heritage and Roman Catholic faith.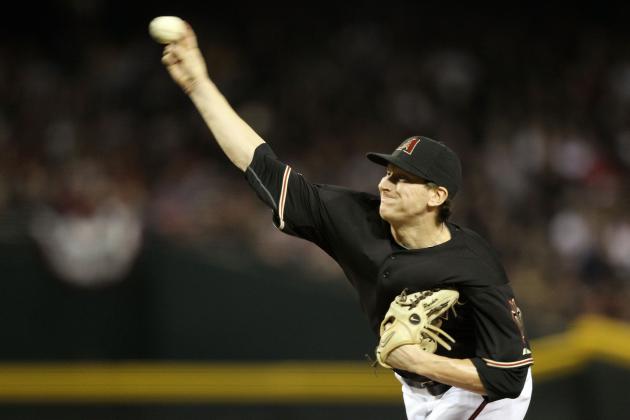 Christian Petersen/Getty Images

Jarrod Parker's major league experience is smaller than most on the list. He played a grand total of two games (one regular season, one postseason) for the Arizona Diamondbacks this past year, then was shipped off elsewhere.
The Oakland Athletics are depleted now at Parker's position, much like the Knicks and Broncos were, giving Parker a prime opportunity to shine in the bay and make some magic.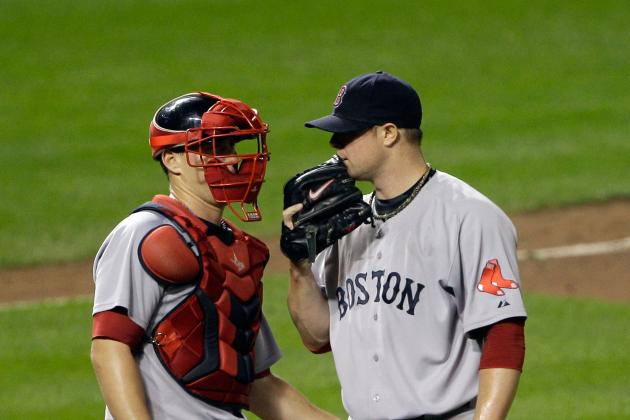 Rob Carr/Getty Images

With Jason Varitek likely retiring any day now (with Tim Wakefield retiring I see him hanging it up) and the question marks surrounding Jarrod Saltalamacchia, the position of catcher for the Boston Red Sox could be open.
This provides an opportunity for Ryan Lavarnway, who played 17 games for Boston last year. He could be baseball's next Jewish star, as he did show some good work behind and at the plate despite minimal playing time.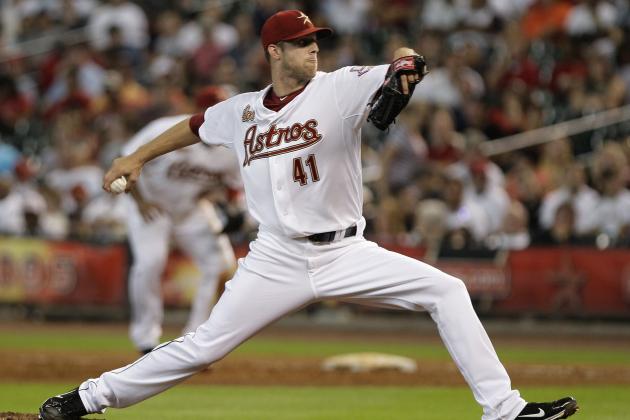 Thomas B. Shea/Getty Images

As unlikely as this one may sound, everything does seem to add up. Jordan Lyles had a poor rookie season with the Astros, going 2-8 in 15 starts.
However, if he gets the Astros on a tear and dramatically improves (which could happen, as he's only 21), then he certainly would be a star, as no one has the Astros going anywhere this year.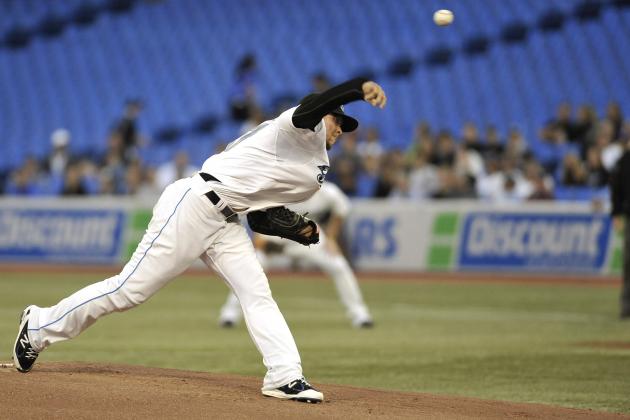 Brad White/Getty Images

One trick of finding the next Lin or Tebow is to find a team that could be on the rise next year, and the Toronto Blue Jays could certainly be that despite playing in the tough AL East.
Henderson Alvarez showed promise in 10 starts last year, and if the 21-year old Venezuelan can be a key part of the rise, then he could be the next star.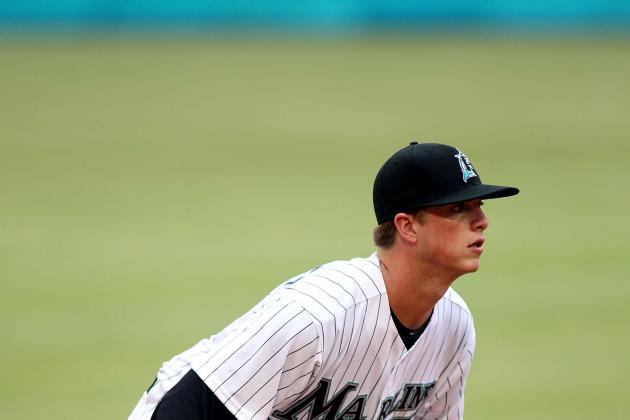 Marc Serota/Getty Images

The Miami Marlins are already going to be talked about next year, so the base is set for one of their young players to become a superstar. Much of the attention will likely be focused on Mike Stanton and others.
Should Hanley Ramirez fall apart at third or Jose Reyes get injured, Matt Dominguez could step in. He played 17 games last year as a September call-up, and if he has a great run, then he could be a great story as a guy who pushed through a very much closed window in the Marlins lineup.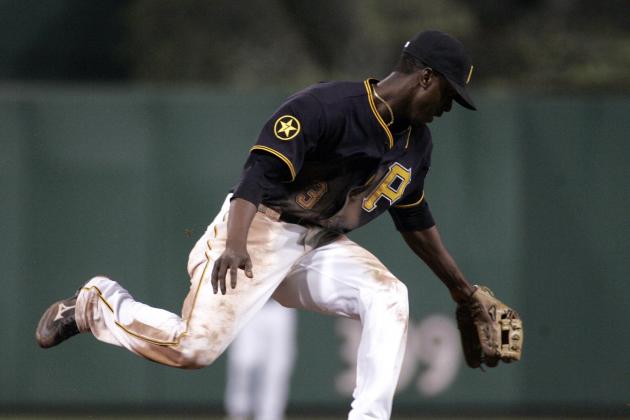 Justin K. Aller/Getty Images

The Boston Red Sox seem like a team who would end up with a superstar out of nowhere, given their long history as a franchise. One possibility is someone who has put up decent numbers yet can't seem to get playing time, Pedro Ciriaco.
Ciriaco played eight games in 2010 and 24 in 2011 for the Pittsburgh Pirates, performing well in those games. Now, he's a non-roster invitee for the Red Sox. If he can make the lineup and get a starting job, then that would be right out of the Jeremy Lin playbook.
Jared Wickerham/Getty Images

Travis D'Arnaud is a prospect for the Toronto Blue Jays, yet seems a lot more well-known then his brother Chase, who is already in the major leagues for the Pirates.
That could change in 2012, since Pittsburgh is a team on the rise. If Clint Barmes or Neil Walker gets injured and D'Arnaud is great as a replacement, then that could rally the nation and especially Pirates fans, who haven't had anyone to rally around in a long time.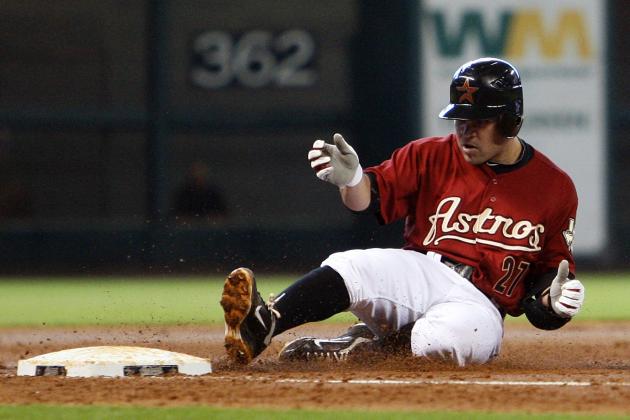 Bob Levey/Getty Images

Going off of the Jordan Lyles possibility, it may be more likely that the next big thing is an everyday player. This means that if it comes from Houston, it's likely to be Jose Altuve.
Altuve played 57 games for the Astros, hitting .276 and establishing himself as the starting second baseman. Should the Astros somehow perform well this year, Altuve could be the reason for that for his offense or defense.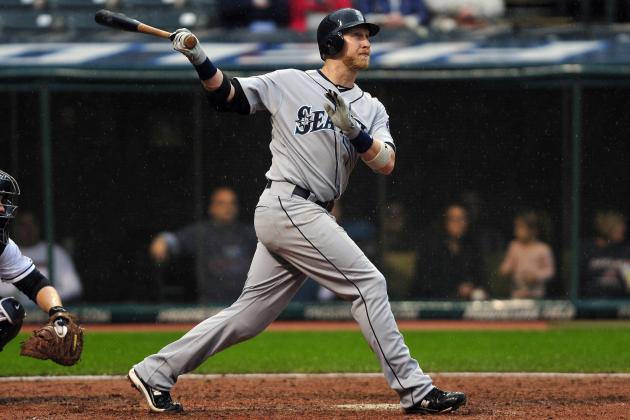 Jason Miller/Getty Images

This one is a stretch, given that this will technically be Mike Carp's fourth MLB season. He's only played 114 games in those seasons and is still rather unknown, so he could certainly be a star from nowhere.
The Mariners aren't expected to make the playoffs, but if they start a push, it will be because their offense finally clicks. If it does, it will be thanks to Mike Carp, whose 2011 power numbers were among the best on the team despite not even playing half the season.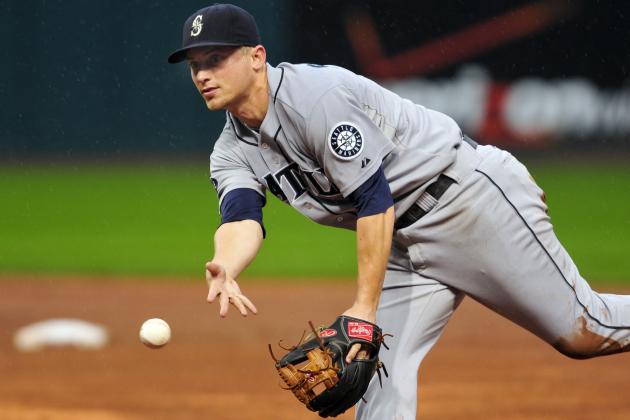 Jason Miller/Getty Images

Speaking of the Seattle Mariners, third baseman Chone Figgins is on borrowed time at this point, and even if he's named starting third baseman, I can't see him spending all season there.
Enter Kyle Seager, who would be next in line for that position. He was decent in 53 games for the Mariners last year, and has put up nice numbers in the minors as well. He could lead a youth movement in Seattle that would really get this team going.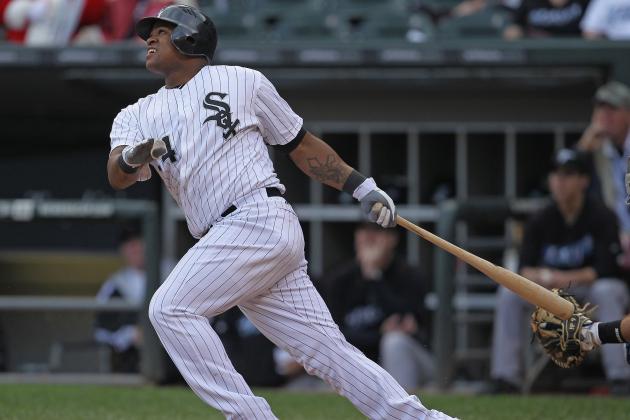 Jonathan Daniel/Getty Images

Dayan Viciedo is already well-known in Chicago as a talented prospect, yet he's only played 67 games in two seasons, and it's tough to say how much time he'll play in 2012.
With the departure of Carlos Quentin, he may have an opportunity to play everyday, and if the White Sox are great and competing with Detroit out of nowhere, and if Viciedo is the reason for that, then he could be the next big thing.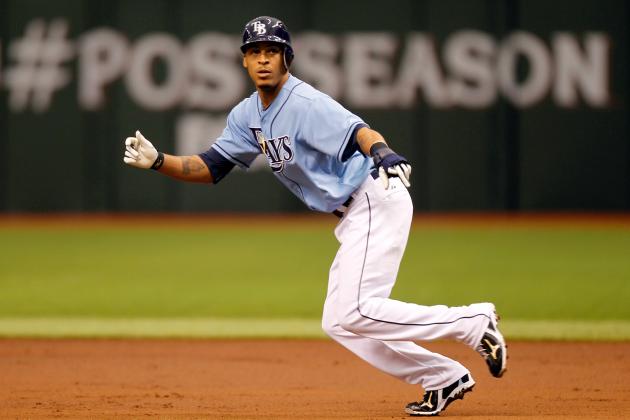 Mike Ehrmann/Getty Images

Desmond Jennings, like Tim Tebow, already seems to have a cult following despite not doing much just yet. He's played 80 games in two seasons and is already considered a can't-miss player in fantasy baseball circles.
If Jennings does produce like people say he will and help the Rays stay in the playoff chase, then he definitely has the talent and look to be a star, especially since eyes will be on Matt Moore to start the season so Jennings can slip under the radar.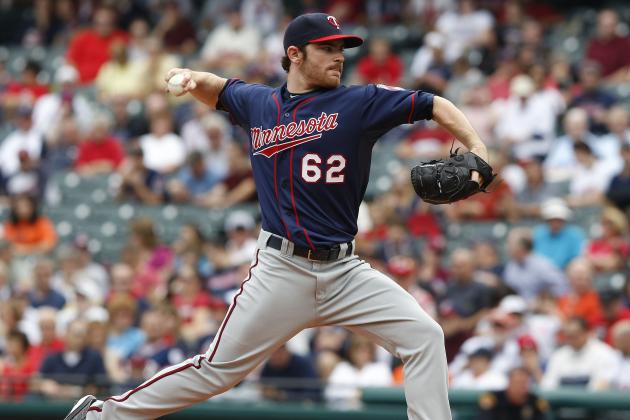 David Maxwell/Getty Images

If there is someone from baseball who will be the next Lin or Tebow, there's always the chance that the player could be from elsewhere besides the United States; should that happen, Australian Liam Hendriks could be someone with a great chance.
The Twins are a team that needs to bounce back in 2012, and they have a starting rotation that needs a kick. Liam Hendriks only pitched four games in 2011 and is on the outside looking in at the Twins' rotation, making a great run by him a much better story should it happen.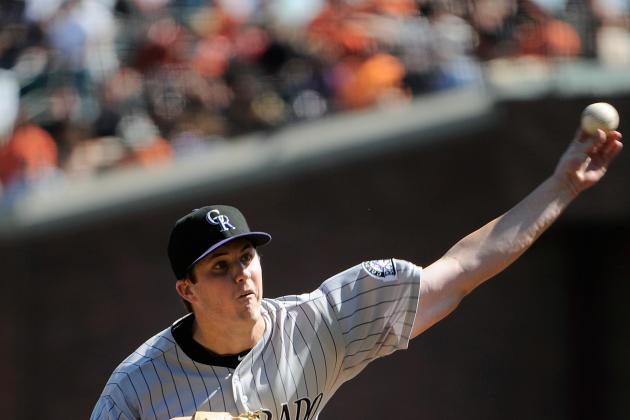 Thearon W. Henderson/Getty Images

When Colorado Rockies pitchers perform excellently, they become household names. People still know who Ubaldo Jimenez is though he's plateaued since his amazing half-a-season.
It would not be out of the question for a young gun to have another streak like that, and one who has that opportunity is Drew Pomeranz. He made four starts last year, and if he sticks in the rotation and the Rockies do well, he could be a big reason why.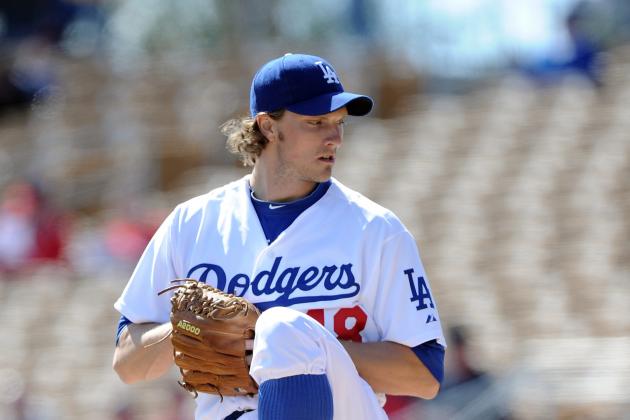 Harry How/Getty Images

John Ely spent the past two seasons pitching for the Los Angeles Dodgers. He struggled in 2010, then played sparingly in 2011, and has since been removed from the 40-man roster.
With his rather wild mechanics, who better to latch onto another team and suddenly regain his form? The odds of him emerging with the Dodgers is slim, but if they let him go like the Warriors did with Jeremy Lin, who knows what might happen.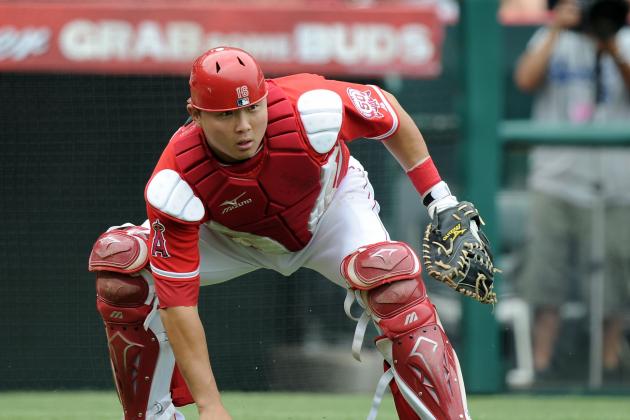 Harry How/Getty Images

While I've had a good number of National League players listed here, it's more likely that the next big thing will come from the American League, since Tim Tebow came from the AFC.
The Los Angeles Angels of Anaheim have had a gaping hole at catcher for a while, and all it would take for the team to be elite is a catcher to make a few great game-saving throws. Hank Conger, who had 72 games in two seasons of experience, could easily be that player.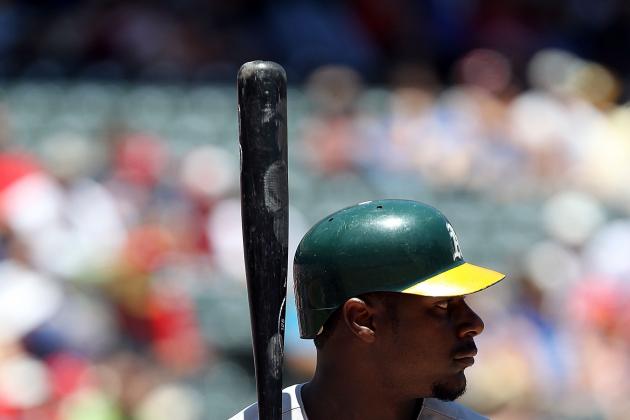 Ronald Martinez/Getty Images

The Oakland Athletics are not going anywhere in 2012, and Chris Carter likely isn't either. His first two seasons with the A's have been flat out terrible, and it's almost been painful to watch him.
What better guy could spark a slew of comeback victories though? Tebow won a bunch of games despite bad stats on paper, and Carter could definitely do just that for the A's in spite of his career numbers.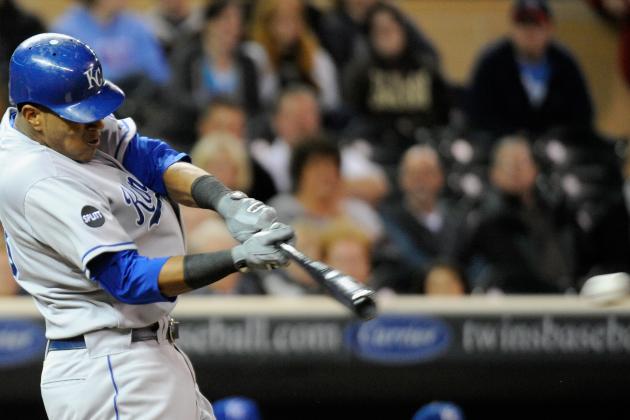 Hannah Foslien/Getty Images

Like Hank Conger, Salvador Perez has an opportunity at the catcher position to really change games and make things happen. Unlike Conger, he's not on an elite team.
That being said, the Royals could make a push with their young talent, and with Eric Hosmer and Mike Moustakas getting most of the attention, his abilities coming out of nowhere would definitely be newsworthy.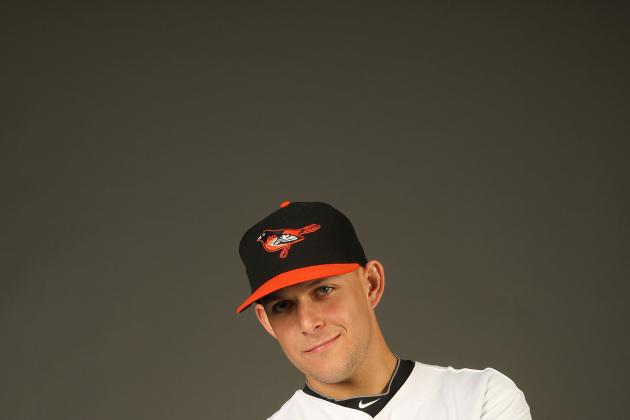 Nick Laham/Getty Images

Brandon Snyder has been putting up nice numbers for Baltimore in their farm system, but has only played 16 games in two years, unable to lock down the first base position.
Now, he's been traded to the Texas Rangers. Imagine if he were to somehow supplant Mitch Moreland and be an offensive powerhouse for the Rangers. No one would see that coming, that's for sure.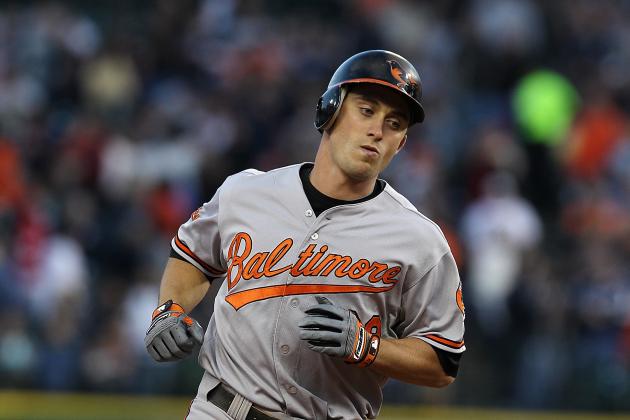 Dave Reginek/Getty Images

Like Brandon Snyder, Matt Angle was not good enough to play on the Baltimore Orioles, which says a lot in and of itself. A .177 batting average in 31 games shows that as well.
Now that he's been cut, now is his chance to latch on with another team and suddenly show the speed he had in the minor leagues and what he can do, both at the plate and in the outfield.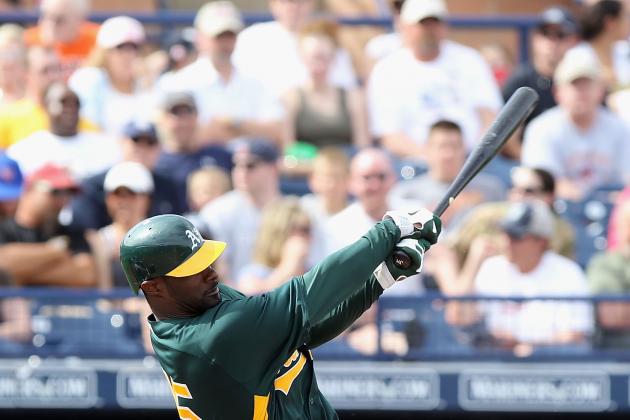 Christian Petersen/Getty Images

From players the Orioles let go to players they picked up, Jai Miller has been bounced around back and forth. He played a handful of games for the Florida Marlins, Kansas City Royals and Oakland Athletics in his career.
He's one of the older guys on the list, but if he of all people could make the Orioles good next year, then that would be a huge story. Plus, then all three sudden stars will be on teams that primarily wear orange.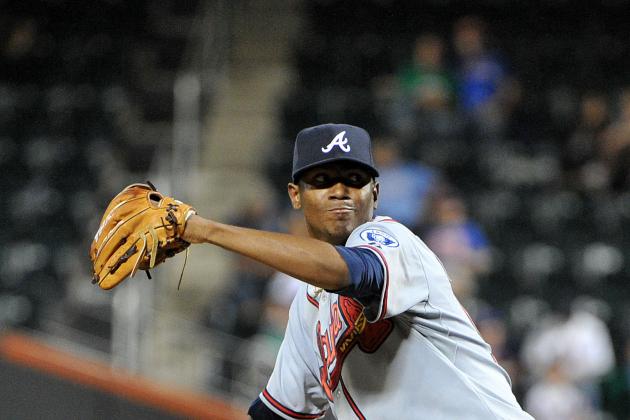 Christopher Pasatieri/Getty Images

Atlanta Braves rookies always seem to make it big and become household names. In 2010, Jason Heyward became the closest thing baseball's had to Jeremy Lin or Tim Tebow so far.
It could happen again with Julio Teheran. He's a highly touted prospect, yet may not make the rotation due to the quantity of players. If he can make his way through and light up the scoreboard, he's the type of player baseball will be talking about all season.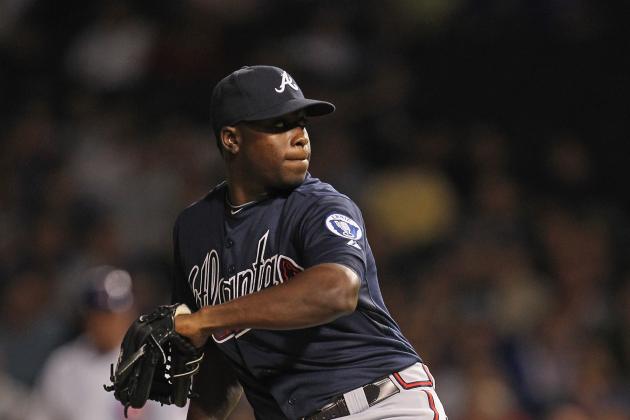 Jonathan Daniel/Getty Images

Vizcaino's on the list for the exact same reason Teheran is, since Braves rookies can become very well-known. It may be harder for him, since he's played most of last year in a relief role.
Pushing his way into the starting rotation will take a lot of work and perhaps some injuries, but he could make it happen, and based on scouting reports he could end up great.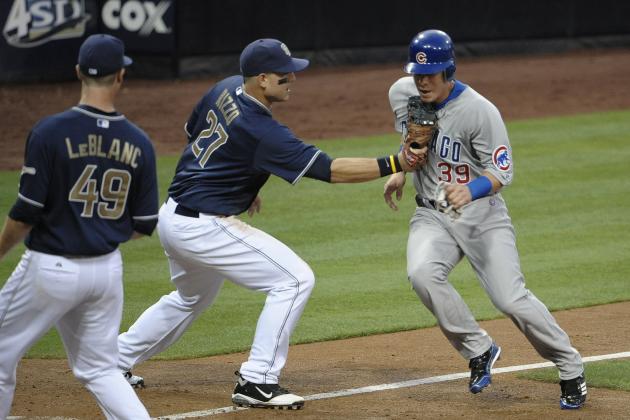 Denis Poroy/Getty Images

If there's one player who seems destined to be the next superstar out of nowhere, it's none other than new Chicago Cubs acquisition Anthony Rizzo.
Rizzo had a very quiet rookie year, only hitting .141 with the San Diego Padres in 49 games. Joining the Cubs, however, means that he's the new face of the franchise in the Theo Epstein era, and will absolutely get the opportunity.
Should he produce and push the Chicago Cubs into the playoff race far earlier than anyone expected, then he would be a superstar. Not only that, but he has the back story too, beating Hodgkin's lymphoma in 2008.
If you needed any other reason to get on the bandwagon, then Rizzomania has a nice ring to it, which seems to be a prerequisite for all this as well.