Jeremy Lin and the 6 Greatest Professional Athlete Underdogs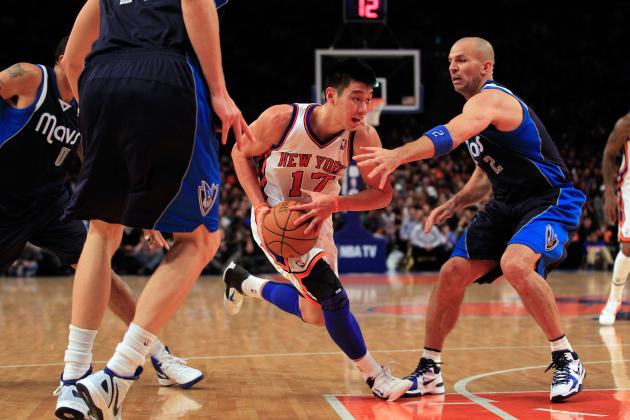 Chris Trotman/Getty Images

The following is a list of the individual pro-athletes we love to root for.
These are the guys (and gal) who have overcome haters, doubters and long odds to become winners.
Some have inspired on global and national levels, and others have sparked movements.
Here is my look at the top six underdog professional athletes of the last decade or so.
Begin Slideshow

»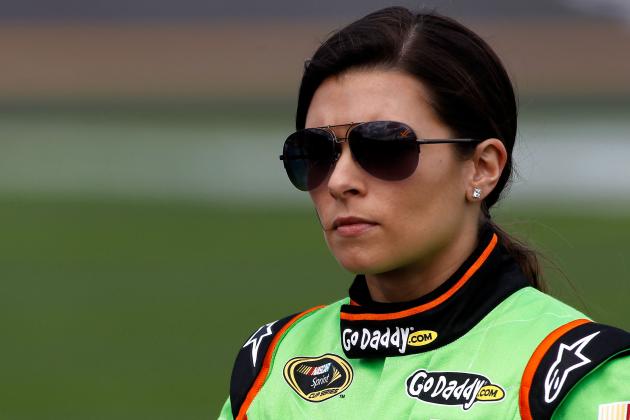 Todd Warshaw/Getty Images

Critics will point to Danica Patrick's single win in 2008 at Twin Ring Motegi to claim she is overrated.
And to be fair, she has not achieved a resume on par with all of those on this list.
But she has still overcome a lot to be where she's at today.
Patrick is subject to derogatory taunts based on her gender. Her doubters refer to her as "princess sparkle pony," a term coined by sports-car champion Tommy Kendall.
And though other women compete in the auto-racing world, Danica Patrick has stood out for responding to critics with a fierce determination and fiery attitude.
This makes her inspiring to watch, and watch we do. Racing for the Izod IndyCar Series, Patrick boosted TV ratings and attendance.
In 2005, she placed fourth in the Indianapolis 500, the highest finish for a woman in that race.
Throughout 2010, she dipped her feet in the NASCAR waters, working around her IndyCar obligations to compete in 13 NASCAR Nationwide Series races.
Now she's in her first year as a NASCAR regular.
Next Sunday, she debuts her first Sprint Cup event start at the Daytona 500, and it will be hard to cheer against her.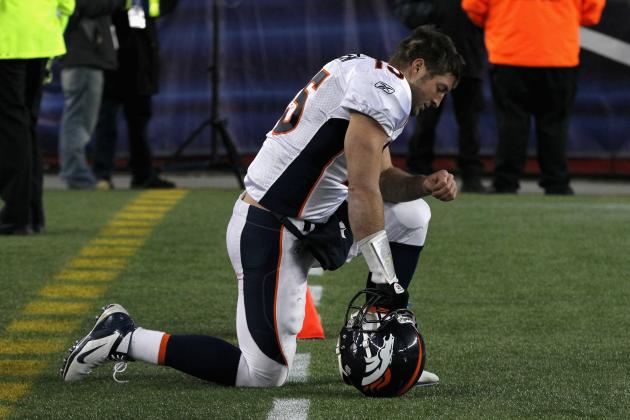 Jim Rogash/Getty Images

The story of Tim Tebow doesn't read quite the same as others, but he is certainly an underdog.
Tebow was top recruit coming out of high school.
In college, he led the Florida Gators to a national title, became the first underclassman ever to win a Heisman and was picked up in the first round of the NFL Draft.
But Tebow lacks arm strength and accuracy, which result in an awkward and erratic throwing style that looks less than professional.
Even John Elway, two-time Super Bowl champion and current executive vice president of football operations for the Denver Broncos, publicly expressed his doubts about the quarterback.
Tebow also turned off would-be fans by wearing religion on his sleeve.
But during the 2011 regular season, Tim Tebow led the Broncos on an improbable 7-1 run which included six second-half comebacks.
In the postseason, he threw an 80-yard touchdown pass in overtime to seal the Bronco's second playoff win since Elway was with then team.
Tebow's underdog run garnered national attention and inspired the term "Tebowing," which describes the quarterback's practice of kneeling in prayer on the sidelines.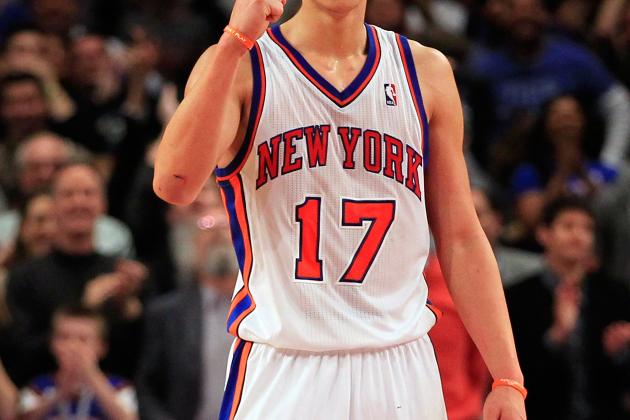 Chris Trotman/Getty Images

I won't linger too much on this one, since Jeremy Lin is the hot-story of the moment.
But he certainly belongs on this list.
Lin received no college basketball scholarships and went undrafted after playing basketball at Harvard.
The New York Knicks picked him up off waivers this season, and the point guard spent a notable amount of time living on his brother's couch.
A thinning squad gave Lin the opportunity to come off the bench, and the rest is history.
Lin has been stellar, especially during an NBA season impacted by a crippling lockout.
Lin's averaged 25 points in his last nine games, coining the term "Linsanity" and sparking a movement in New York.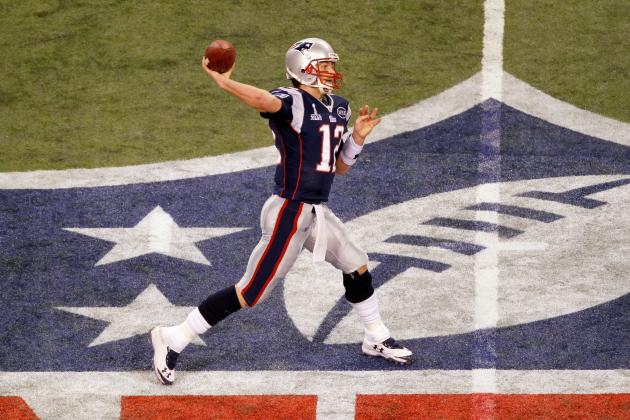 Gregory Shamus/Getty Images

Tom Brady is certainly not an underdog now, but when he emerged to replace Drew Bledsoe in the 2001 NFL season, he practically defined underdog.
The Michigan quarterback was the 199th overall pick in the 2000 NFL draft.
But as Bledsoe's replacement, he led the New England Patriots to their first-ever Super Bowl title.
To prove it was not a fluke, Brady brought the Patriots back to the Super Bowl game twice more in the ensuing three years to grab two more Super Bowl titles.
He has since notched a 16-0 season and two more Super Bowl appearances, for a total of five.
In the 2011 season, Brady surpassed Dan Marino's single-season passing record, accruing 5,235 passing yards.
Though Brady is now considered an elite quarterback, the unlikely star emerged from a humble beginning to prove his doubters wrong.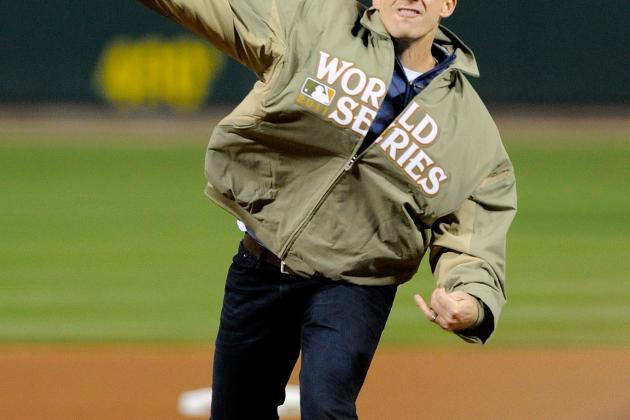 Pool/Getty Images

David Eckstein was the unlikely MVP of the 2006 World Series Champion St. Louis Cardinals.
In fact, he was unlikely to play Major League Baseball at all.
Eckstein stands at just 5'7".
Coming out of high school, he received no scholarships to play college baseball. Scouts overlooked him because of his small size. But he never gave up.
Eckstein earned an academic scholarship to the University of Florida, where he walked on to the baseball team.
There he played well enough to earn an athletic scholarship for his junior and senior years.
In 1997, the Boston Red Sox drafted Eckstein in the 19th round of the amateur draft. He was the 581st overall pick.
The shortstop went on to play for the Anaheim Angels where he helped them win the World Series in 2002. He led the MLB in grand slams that year with three.
By 2006, he was with the St. Louis Cardinals, and the team made the World Series.
After a poor showing in the first two games of the Series, the little guy came up big.
He knocked in four runs and scored three himself, including a Game 4 performance that included three doubles to earn his title as World Series MVP.
Ronald Martinez/Getty Images

Kurt Warner still holds the top spot on this list. His story is the most unbelievable and heartwarming of them all.
Warner graduated the University of Northern Iowa in 1994 and went undrafted out of college.
He eventually returned to his hometown, Cedar Falls, Iowa, where he bagged groceries for $5.50 an hour and tossed gummy bears with his coworkers to pass the time.
Warner messed around in the Arena Football League for several years before he was signed by the St. Louis Rams in 1998.
By 1999, five years after graduating college, Warner was a second-string quarterback for the Rams.
That season, starting quarterback Trent Green sustained a season-ending injury in a preseason game, allowing Warner to take the helm.
Warner led the Rams to a Super Bowl XXXIV win, capping off a season in which he racked up over 4,000 passing yards and 41 touchdowns.
His 1999 performance allowed Warner to add two new lines to his resume: NFL MVP and Super Bowl MVP.
While an injury sidelined Warner in 2000, he was back in 2001, breaking records and leading the Rams to Super Bowl XXXVI.
Despite losing to the New England Patriots, this no-name Iowa guy had now emerged from obscurity to lead an NFL team to two Super Bowl appearances in three years.
Despite stumbling in the years after Super Bowl XXXVI, Warner came up for one last breath, leading the Arizona Cardinals to the Super Bowl in the 2008 postseason.
He performed outstandingly in the 2009 postseason, but the Cardinals fell to eventual Super Bowl champions the New Orleans Saints, and Warner finally closed the chapter on his incredible NFL run.