2012 NFL Draft: Spotlighting the Draft's Biggest One-Trick Ponies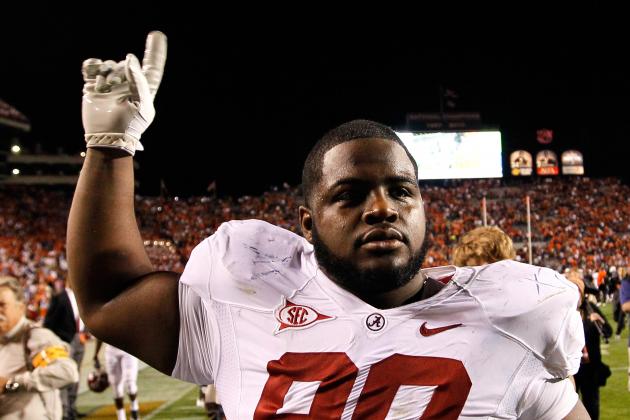 Kevin C. Cox/Getty Images
I can do one thing.
Dwight Freeney's spin move. Mike Wallace's nine route. Fair or not, these NFL stars are known for one thing. At first blush, you might call them a one-trick pony.
After watching some film, however, you'll notice Freeney using the bull rush to set up the spin and Mike Wallace using the comeback to prevent corners from opening up their hips early on.
In this slideshow, I'll tell you about five prospects who are known for having one outstanding skill and whether or not that skill can translate to the NFL.
Begin Slideshow

»
Kevin C. Cox/Getty Images

Josh Chapman is never going to fool you. He is bringing power on every down.
Projected to measure in at 6'1" and well over 300 pounds, Chapman projects as a zero-technique nose tackle, fighting for the line of scrimmage on every down.
He is not going to light up any box scores, especially in the sack department. Any pressure that Chapman generates is going to come from pushing back the center and possibly a guard as well.
After he played the latter part of the season with a torn ACL, teams looking for a two-down run-stuffer should be able to get a bargain with Chapman.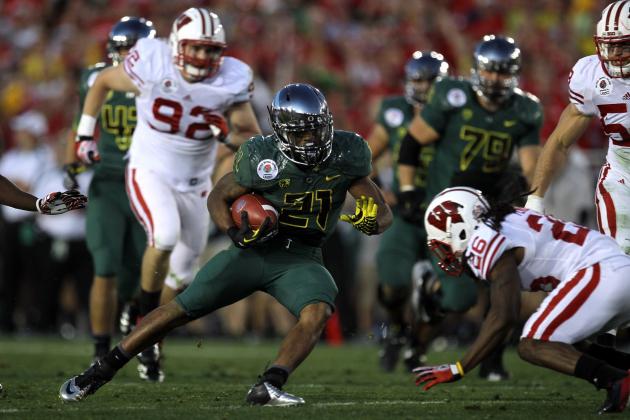 Stephen Dunn/Getty Images

LaMichael James is an electric college runner. At the next level, I see James making an impact only in the passing game.
Even in college, James was not an effective inside runner. He goes down with nearly any contact and is constantly bouncing it outside trying to make a big play.
Running outside may also be a problem for James. He has great speed, but his choppy feet and indecision will cost him in the NFL.
On the other hand, James can really make his mark in the passing game. He is a decent blocker and exhibits good hands.
If a team can use James on third down exclusively, I think they will be pleased with what he can bring to the table.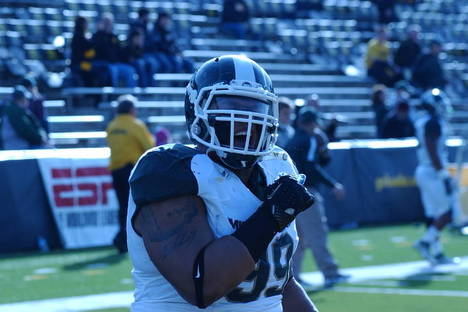 James Christensen / NEPatriotsDraft.com
You don't need to wait long to see whether Worthy will make a play on any given down. If Worthy doesn't win with his first step, he probably isn't going anywhere.
Worthy makes multiple impact plays per game due to his initial quickness and nearly superhuman ability to time the snap. If the offense can get their hands on Worthy, he has the tendency to snap upright and get pushed back.
If he can build on his developing bull-rush, keep his pad level down and develop some counter moves, he can overcome this problem in the NFL.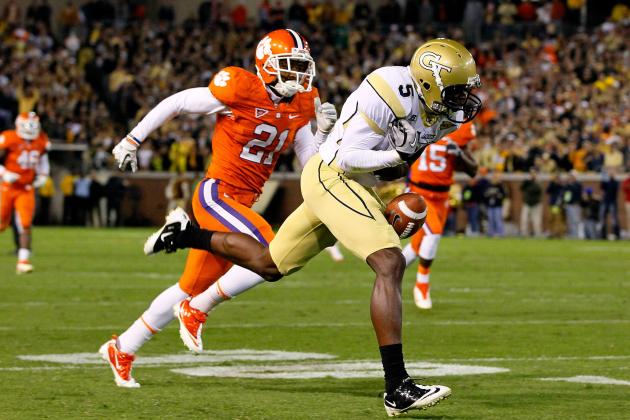 Kevin C. Cox/Getty Images

Much like Broncos wide receiver Demaryius Thomas, you could see Stephen Hill's talent even in Georgia Tech's option offense.
If an NFL team is looking for a pure nine-route jump ball receiver, look no farther. Hill doesn't have elite long speed, but his 6'5" size and ability to track and adjust to the deep ball allows him to overcome that.
Once he gets to an NFL offense, Hill could develop other parts to his game, especially using his big body to shield defenders on quick slants.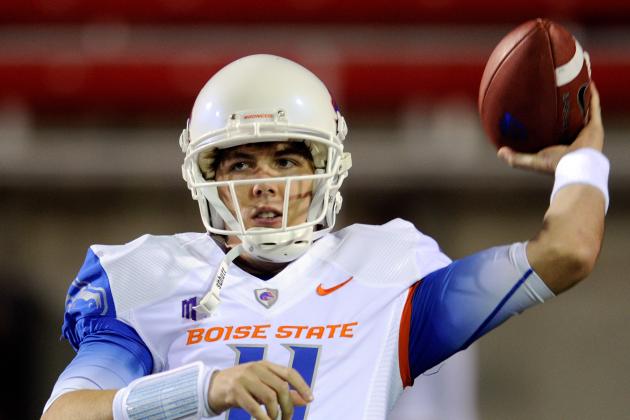 Ethan Miller/Getty Images

Kellen Moore is going to be a great football coach. His diagnostic skills before the snap are phenomenal, as are his reactions to changing coverages after the snap.
Unfortunately, Moore just doesn't have the height or arm strength to use that information at the NFL level. The throws that he is able to fit down the seam in college are going to be knocked down or picked off by the better athletes that he will face.
Teams looking for an offensive coordinator in training might take a look at drafting Moore in the later rounds this April.