Chicago Bears Mock Draft: How Bears Can Acquire Dream Targets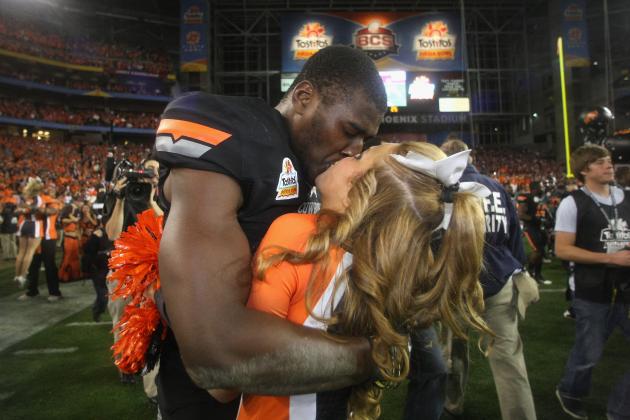 Donald Miralle/Getty Images

Instead of churning out another mock draft with the usual suspects, this is an opportunity to fulfill every need the Chicago Bears have. It's as if GM Phil Emery dreamed up his perfect draft and it came true.
By trading up or down, packaging picks or just plain luck, I will plot out how the Bears can acquire the dream players that will help transform this team from 8-8 into Super Bowl champions.
Of course, I am not going to defy the laws of reason here. Wherever possible, I'm going to try and propose moves that have some semblance of logic to them.
For example, I'm not going to suggest that 15 teams are going to pass on WR Justin Blackmon so that he magically falls to Chicago at No. 19 in the first round, though that would be quite a dream come true.
But we are going to explore some ideas that may seem a bit far-fetched yet still have some believability to them.
So, let's see how we can help the Bears turn this fantasy draft into something from a fantasy. A fantasy of enormous proportions.
Begin Slideshow

»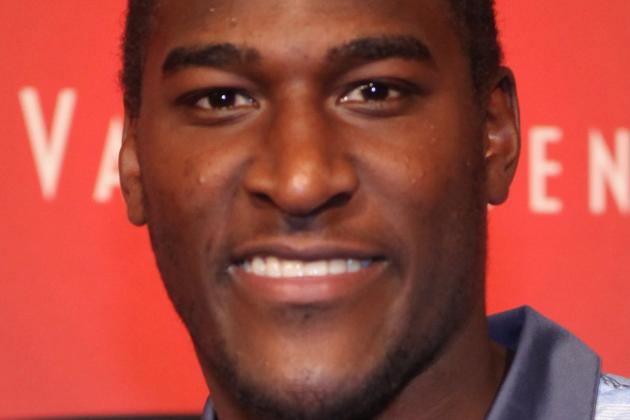 Robin Marchant/Getty Images

In looking at the other teams selecting ahead of the Bears in the first round, I see no reasonable way they can get Justin Blackmon or Matt Kalil without doing one of two things: trading multiple draft picks or packaging players and picks.
But Kalil is the left tackle they so desperately need. He is a stud and a game-changer for the next decade. Meanwhile, Blackmon is as sure of a No. 1 receiver as there has been in the draft in a long time.
The Colts, drafting first overall, will take Andrew Luck. Now, Cleveland has two first round picks, so it is fair to assume that they may make a trade to move into the No. 2 spot to take QB Robert Griffin.
But there is no way that Kalil passes by the Vikings with the third pick. So the only way for Chicago to nab the LT is to trade up for the second pick. That is not likely since Cleveland has the two first-round picks to do so already.
The only hope is that the Rams bypass Blackmon (though they need a WR) and instead draft CB Morris Claiborne, as some draft sites have suggested.
Then, to get Blackmon, the Bears acquire the fifth pick from the Bucs (who wanted Claiborne anyway) in a trade that sends Tampa the Bears' 19th overall pick along with Lance Briggs.
The Bucs can take their second choice, RB Trent Richardson, with the pick they get from Chicago.
I know that losing Briggs is tough, but he is unhappy with his contract and the Bears get a true No. 1 WR for many years.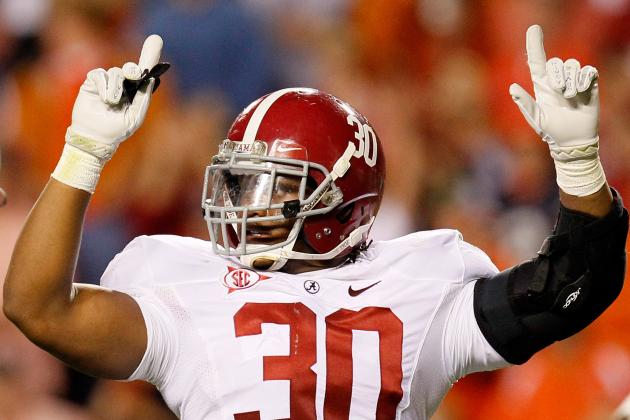 Kevin C. Cox/Getty Images

With the trade of Lance Briggs, the Bears suddenly find themselves in need of a weak-side linebacker. The best ILB, Luke Kuechly, will be gone in the first round.
Enter Dont'a Hightower. But to get him, the Bears once again have to make a trade. This time, they acquire the 34th pick from the Colts, who are looking to draft a tight end. Fortunately, one should still be available at the time of the Bears' pick anyway.
I don't envision another team taking a TE between the 34th and 50th picks. So it makes sense for the Colts to make this trade.
In swapping the 50th pick for the Colts' 34th pick, the Bears include a pick from next year's draft.
Hightower captained the Crimson Tide defense and led the team with 85 tackles. He recorded 11 tackles for loss, had four sacks, one interception, eight quarterback hurries, a forced fumble and a fumble recovery.
He started 40 games and was part of two national championship teams. He will start alongside Brian Urlacher on opening day.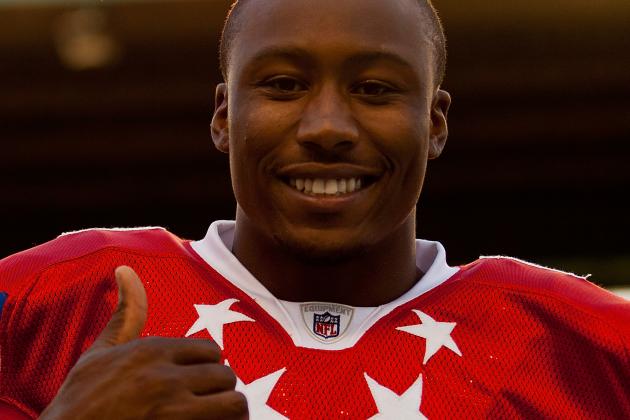 Kent Nishimura/Getty Images
Reunited and it feels so good...
The Bears trade both of their third round picks to the Dolphins for Brandon Marshall, reuniting Jay Cutler with his former colleague from their days in Denver.
Marshall plays at a Pro Bowl level and is a true No. 1 wideout. With him and Blackmon paired together, Cutler has the best season of his career and the Bears' offense is suddenly on par with the elite teams in the NFL.
I know what you're probably thinking: if Miami traded two second-round picks for Marshall originally, why would they now move him for just two third-round picks?
That's because in return, the Bears also throw in a second-round pick from next season. Now, I realize that I have traded two of our picks from next year's draft. But I'm going for it all this year, which makes sense for a couple of reasons.
Guys like Urlacher aren't getting any younger, and even Cutler might get so frustrated that he might never reach his potential if they don't finally give him the weapons he deserves.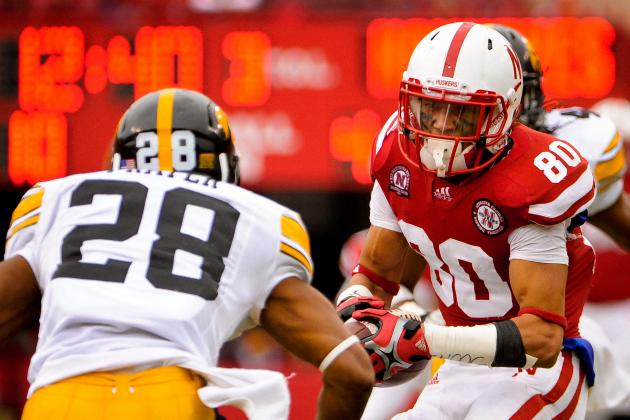 Eric Francis/Getty Images

In contrast to my previous mocks, I am moving away from Coryell Judie and liking this kid more. In fairness, Prater is ranked higher than Judie on most draft boards, but I have him falling to the Bears in round four due to luck (and no, not Andrew Luck).
Despite measuring in at just 5'10" and 185 pounds, Prater is quick with a short-area burst. He is physical enough to succeed in man coverage and has the speed to stay with receivers downfield.
He reads the quarterback well and gets to the ball in a hurry. He also closes well on throws in front of him and is a solid tackler.
Dave Toub will love him on special teams, where Prater excelled as a special teams gunner.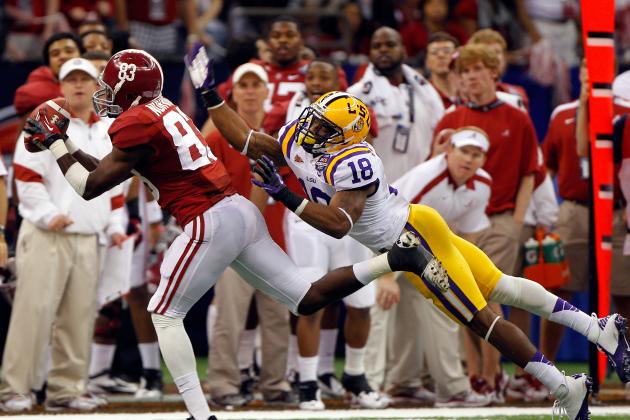 Chris Graythen/Getty Images

Taylor falls to the Bears as a great value pick in the fifth round. He is currently projected as a fourth-round selection, but perhaps he just doesn't have the right measurables at the combine or whatever.
But the Bears seem to be set with Chris Conte at free safety, though he is still proving himself, of course. But I am not so sure about Major Wright at the strong safety position.
Taylor adds depth, if nothing else, and he has the upside to challenge as a starter. That's pretty good this late in the draft.
Chris Graythen/Getty Images

Bequette suffered from a hamstring injury that cost him three games last season, yet he still managed to sack the QB 8.5 times.
The main reason he lasts until the sixth round is that he hasn't proven he can play in space, so a traditional linebacker role in a 3-4 wouldn't be optimal for him.
Since the Bears play a 4-3 defense, his size is perfect. Meanwhile, he may not have lateral and change-of-direction quickness but he has decent straight-line speed.
For his career, Bequette led all active SEC players and ranked third on Arkansas' all-time sack list with 21.5 sacks.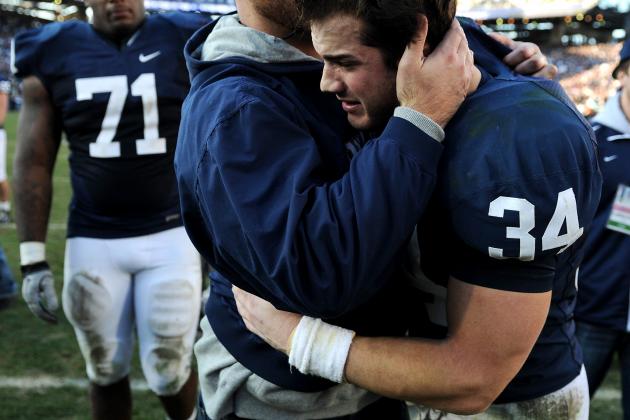 Patrick Smith/Getty Images

A team can never have enough linebackers, so the Bears might add another one in the seventh round.
Nathan Stupar won't wow anybody, but he is a blue-collar type of worker who is reliable and can play at the NFL level. And that is all you can ask of a seventh-round pick.
Stupar recorded 68 tackles with 5.5 tackles for loss, two sacks, two interceptions and three passes defended this year.
He projects as a 4-3 linebacker in the NFL.