NFL Expansion: Top Cities in Dire Need of an NFL Team
February 3, 2012

Handout/Getty Images
The collective rejoice you're hearing now is from football fans in several cities. Not only is Los Angeles close to getting a team, but the NFL is not looking to move a team. 
According to ESPN, Roger Goodell had an interview with NBC's Bob Costas in which he said that the league is not only looking to expand to Los Angeles, but is also looking for a 34th team.
Exciting, is it not?
So, which cities are most in need of an NFL franchise?
A few things need to be known before taking a closer look. It gets a little tougher, as cities like Columbus, Ohio and Austin, Texas are already firmly known as major college towns. Also, although it was said that L.A. could take both of the new teams, that experiment has already failed, so we're not looking at any cities that already have a team. 
Los Angeles
It should go without saying that this is No. 1, but you never know. Los Angeles is the second-biggest city in the country. Between 1982 and 1994, the City of Angels hosted two NFL franchises. Then the Rams and Raiders left and pro football hasn't been back. 
The city of Los Angeles is too big and has too much sports history to not have a team. They have to find a way to make it happen, which means a new stadium. But with only one team to focus on, this market will have no problem supporting an NFL franchise. 
Pink Bunny is willing to do anything to make this happen.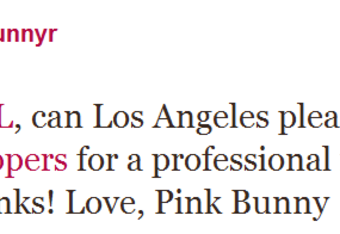 Fortunately, that doesn't seem to be necessary. The NFL can come to Los Angeles, and Blake Griffin can stay. 
Toronto
Going into Canada is the most logical choice, and I am not the only one who thinks so.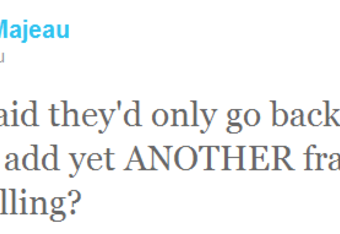 This isn't a stretch at all, as the Bills already play one regular season game a season in Toronto. The advantage to putting a team here is that the NFL could be testing the waters for possible overseas expansion. 
The sports climate is dramatically different in Canada than it is in the US, so this is a nice way to gauge the interest of international fans without having to worry about the logistics or travel—or a funky time zone. 
San Antonio
Not only has the city of San Antonio supported the Spurs, but they also hosted three New Orleans Saints games during the 2005 season, when Hurricane Katrina displaced the franchise. 
On top of all of that, San Antonio has a venue in the Alamodome that can already host upwards of 70,000 fans for a football game. If San Antonio chooses to build a new stadium, they can, but having an NFL ready venue immediately is a huge plus. 
Texas loves football and is a big enough state to where this wouldn't be infringing on the fanbase of either the Cowboys or Texans. 
Oklahoma City
In a short period of time, Oklahoma City has shown itself to be a sports-mad city. They support the Thunder in an incredible way, especially for a city that had no professional influence prior to 2008. 
We also know that the folks in Oklahoma love their football. We don't need to do anything more than look at how they support both Oklahoma and Oklahoma State. 
Portland
Not unlike Oklahoma City, Portland is a city that has supported an NBA franchise and done so well. The difference with Portland is that they have done it for a lot longer than the OKC.
Also, as we've seen with both Oregon and Oregon State, fans of the Beaver state are mad about the game. But like with San Antonio and Oklahoma City, Portland is far enough away from the state's major college football teams. 
Also, as this gentleman pointed out, there is already a good name for this franchise.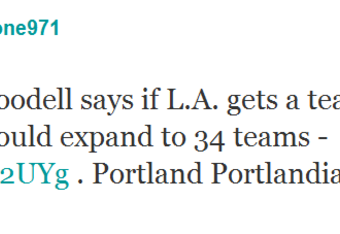 Not bad, T-Bone, not bad. The NFL needs to make this happen for that reason alone.