Green Bay Packers: 5 Players to Stay Away from in 2012 NFL Draft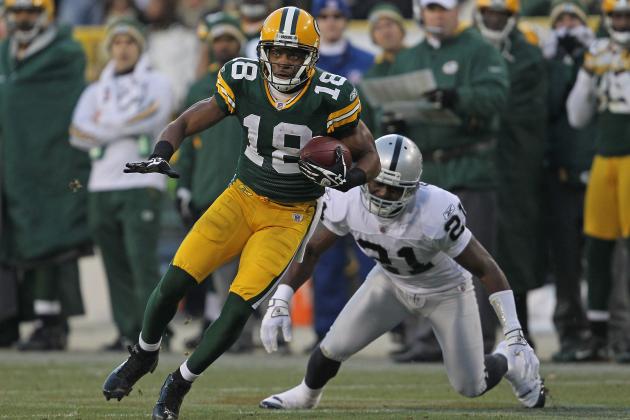 Jonathan Daniel/Getty Images

With the offseason upon them, the Powers That Be for the Green Bay Packers have plenty of time to reflect upon the 2011 season. They will have ample opportunity to look at the season to figure out where the team went right, and where the team went wrong, with time enough to dwell on the games against the Kansas City Chiefs and the New York Giants.
From the ashes of the 2011 season will rise the 2012 season, though. For the Packers, the most important part of that rebuilding and retooling process will be the 2012 NFL draft.
The Packers are well known for their philosophy of building through the draft and avoiding big-name free agents. That strategy has served them well for quite some time (although not as well as fans might have hoped this year), so there is no reason to believe that Ted Thompson will change his M.O. at this point.
That makes the draft a particularly big deal for the Pack.
There are plenty of hopeful players who have the potential to make a good difference on the field either right away or with a little bit of time as a backup, but not all of them are what they seem on the surface. Some will never be quite what the Packers are looking for.
Who are some of the potential draft picks the Packers should think twice about? Let's find out.
Begin Slideshow

»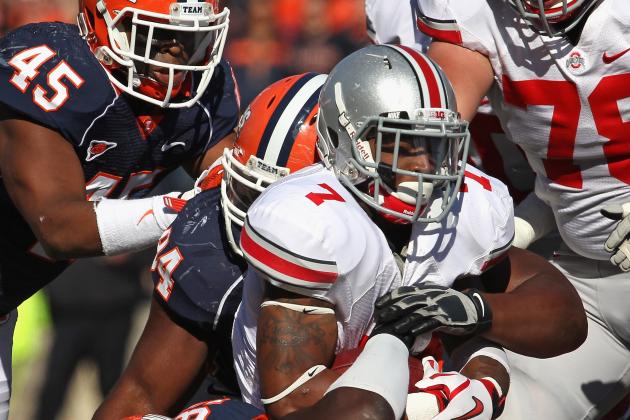 Jonathan Daniel/Getty Images

After finishing their season dead last in the league for defensive yards given up, the Packers will be looking to improve through the draft. Whitney Mercilus' draft stock has shot through the roof this year after a season where he chalked up 16 sacks and 22.5 tackles for a loss.
That being said, one great season does not make Mercilus an athlete worthy of a selection by the Packers—if he even falls to the No. 28 spot in the draft.
Mercilus hasn't had a standout career prior to 2011. Before this season he had just two career sacks and 6.5 career tackles for a loss. It's possible Mercilus has simply grown into his role as a defensive end and is now ready to take the next step, but it's also possible that Mercilus simply had a statistically good year at exactly the right time.
The Packers should stay away from that gamble.
That being said, there is a chance Mercilus will drop in the draft for exactly the above-stated reasons. There is other talent at DE/OLB, so it's not completely impossible. If he could be picked up in the second or third round, Mercilus could be a steal.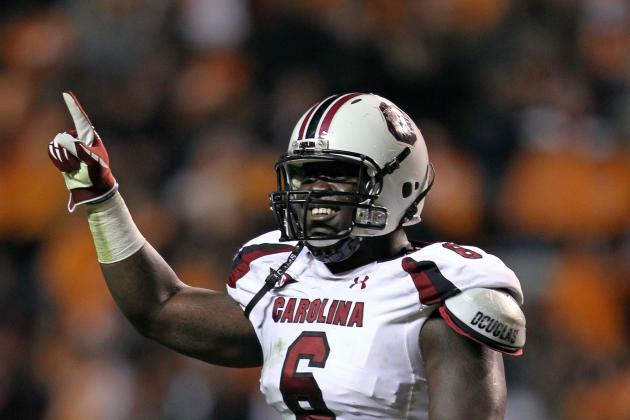 Andy Lyons/Getty Images

Many mock drafts have the Packers selecting Melvin Ingram in the first round, but that could prove to be a costly error.
He has shown a lot of good on a consistent basis throughout his college career, and he has the flexibility to make a difference in the Packers defense. However, the Packers may want to think twice before selecting Ingram if they want someone who can be a difference-maker right away.
Although Ingram has showed that he can be a monster on the field, he has also showed that he's not always on his game. His pass rush can be great, but it can also be extremely ineffective. His relative football awareness also seems to be lacking sometimes.
Like Merciless, Ingram is a decent player who has seen a bit more hype than he deserves heading into the draft thanks to a senior season that overshadowed previous, unimpressive seasons. But he also has a lot of heart and has demonstrated that he's not afraid of hard work.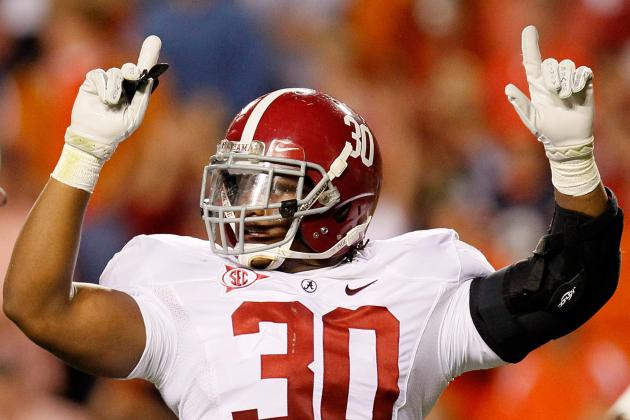 Kevin C. Cox/Getty Images

The Packers will certainly be looking to support Clay Matthews by giving him some help at the linebacker position, but they should probably look further than Dont'a Hightower.
Although Hightower put together a notable year at Alabama after bouncing back from an ACL injury, the Packers should beware for three reasons.
First, Hightower's injury in 2009 have been a one-time thing, but it could also herald the beginning of a career plague. The Packers shouldn't avoid him simply because he might be prone to injury, but that is something to keep in mind during the decision-making process.
Second, Hightower seems to be a little short on the instincts that would make him an elite player. He would be good, but possibly not great. He doesn't seem to have quite the ability to move around in order to create plays.
Third, and most importantly, it must be considered that Hightower's college career has been spent behind a defensive line that is far superior to the Packers in terms of efficiency. Without that advantage, Hightower may not find as much success in the NFL.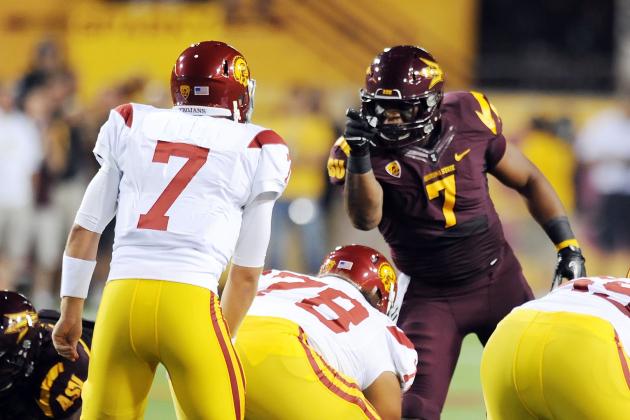 Norm Hall/Getty Images

Although Vontaze Burfict possesses the physical skills and instincts to be a great fit on most NFL teams, there's a problem that must make NFL teams (including the Packers) proceed with caution.
Burfict has a major behavioral problem. He's a bad boy in every sense of the phrase, often employing violence that is above and beyond what is acceptable on the field. He fought a teammate before the 2011 season began.
That type of behavioral problem is indicative of the type of player who will become a distraction both on and off the field for an entire team. Worse, it can draw flags that cost big yards for the defense. That is exactly the kind of player the Packers do not need.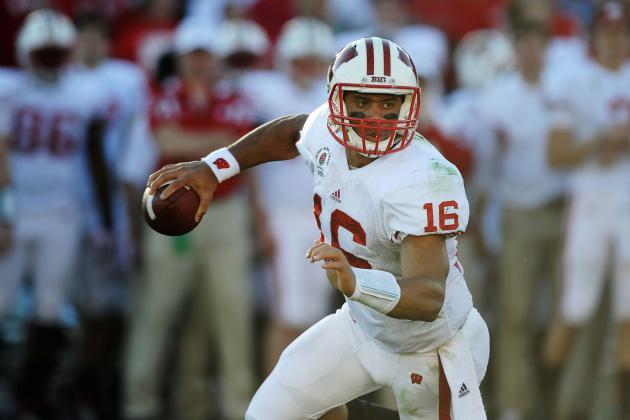 Harry How/Getty Images

It's well known that Ted Thompson has a draft philosophy of picking the best available talent, regardless of need. In the later rounds of the draft, Thompson may end up with his eye on quarterback Russell Wilson out of Wisconsin.
Wilson is a decent quarterback who has what it takes to be a starter in the NFL. In addition to possessing all of the physical attributes required of an NFL quarterback, Wilson also has the intangibles that are so talked about. Add to that a solid 2011 season, which has really helped to silence his critics.
Unfortunately, Wilson's draft stock has taken a hit because of his height, which means he could easily fall to the third or fourth round for Ted Thompson to consider grabbing.
The Packers will certainly lose Matt Flynn during the offseason, but that doesn't mean a new quarterback is a must-have from the 2012 draft. They already have Graham Harrell, who has slowly been developing into a decent backup in his own right, and they just picked up Nick Hill from the Arena Football League.
Wilson may have the potential to be great, but with Aaron Rodgers at the helm and two sufficient backups already on the roster, adding a fourth quarterback is overkill. The Packers would be better off looking elsewhere, even if Wilson is the best available talent left in the draft.