2012 MLB Predictions: Where Do Albert Pujols and Prince Fielder Take New Teams?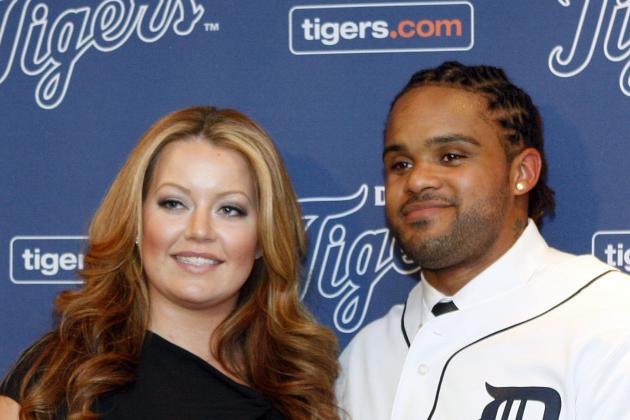 Jorge Lemus/Getty Images

Some major players have new teams.
The Los Angeles Angels of Anaheim landed the top hitter AND pitcher on the market in one day. The Detroit Tigers came in late and swooped Prince Fielder from the Washington Nationals and Texas Rangers. Meanwhile, Texas spent over $100 million on Yu Darvish (including posting fee).
I guarantee these projections will be wrong.
The fact of the matter is, this time last year, the Philadelphia Phillies and Boston Red Sox were practically printing league championship T-shirts. Adam Wainwright was a Cy Young favorite, and the Arizona Diamondbacks were an afterthought.
Who will come out of nowhere? Who will crash and burn? And who will start 0-6 and fall one game short, leaving us to wonder: What if they'd started 1-5?
Begin Slideshow

»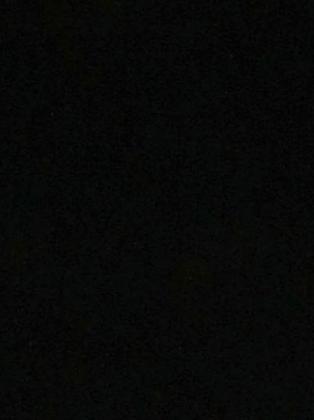 Ronald Martinez/Getty Images

Starting in the AL West (no East Coast bias here):
Los Angeles Angels, 96-66
Texas Rangers, 91-71
Seattle Mariners, 74-88
Oakland A's, 66-96
Yes, I think Albert Pujols and C.J. Wilson shift the balance of power in this division.
Texas will rely heavily on two starting pitchers who have never started at this level in Yu Darvish and former closer Neftali Feliz. It might be close for much of the season, but expect those two to tail off late and cost the Rangers the division.
At the end of the day, I think the Angels, with Jered Weaver, Dan Haren and C.J. Wilson, along with a balanced lineup including a (potentially) healthy Kendrys Morales and Albert Pujols, will be too much for the only other relevant team in the division, Texas, who needs to hurry up and secure Josh Hamilton long term.
Jorge Lemus/Getty Images

AL Central:
Detroit Tigers, 94-68
Cleveland Indians, 86-76
Chicago White Sox, 82-80
Kansas City Royals, 82-80
Minnesota Twins, 67-95
The White Sox might be a dark horse here with Adam Dunn and Alex Rios coming off career-worst years. I expect both to be better, but I can't imagine they win 85-plus games.
I am interested in how Chris Sale does as a starter. The Royals youngster will start to mature this year, and K.C. fans can start to anticipate a contender in the next couple of years.
For 2012, it looks like the American League wild-card race will come down to the No. 2 and No. 3 teams in the AL East, so with Detroit sporting Miguel Cabrera and Prince Fielder in the middle and a rotation topped by one of the best in the game, it's hard to see anyone else sniffing the playoffs.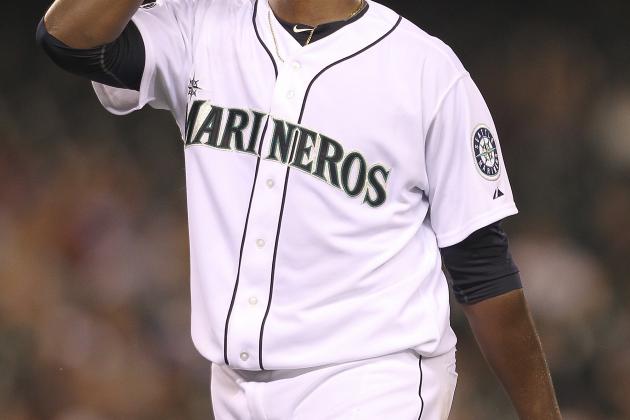 Otto Greule Jr/Getty Images

AL East
New York Yankees, 99-63
Boston Red Sox, 92-70
Tampa Bay Rays, 89-73
Toronto Blue Jays, 77-85
Baltimore Orioles, 71-91
The Yankees added the only thing they needed: pitching. Michael Pineda and Hiroki Kuroda make this team an immediate favorite to win another AL title.
Meanwhile, Boston is too talented to stay third in this division. Be careful how much stock you put in the Rays' pitching when you consider that beyond Evan Longoria, there isn't as much offense as people think.
This projection may be giving the Orioles too much credit. But the difference between 65 and 75 wins may come down to them beating other bottom-dwellers and is ultimately an irrelevant argument.
Meanwhile, Toronto fans will keep saying the Blue Jays are close, but there's too much firepower (and payroll) at the top of this division.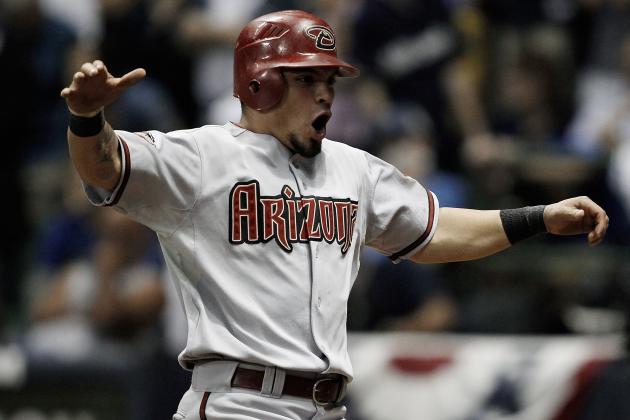 Jared Wickerham/Getty Images

NL West:
Arizona Diamondbacks, 86-76
Los Angeles Dodgers, 80-82
San Francisco Giants, 79-83
Colorado Rockies, 73-89
San Diego Padres, 62-100
What would the Giants look like if they had any offense at all? They don't, so there's no point in dreaming. Tim Lincecum, Matt Cain and Madison Bumgarner are good enough to get them close to .500 alone, but beyond that, you need bats.
Arizona wins this division by default and is knocked out in the first round of the playoffs.
Meanwhile, the Dodgers will garner the most attention in this division with their sale proceedings, but the Diamondbacks will cruise to a division title and likely be eliminated in the first round again.
Nothing in the division to speak of on a World Series scale. And no, I don't believe the Diamondbacks' pitching is as good as their fans think it is.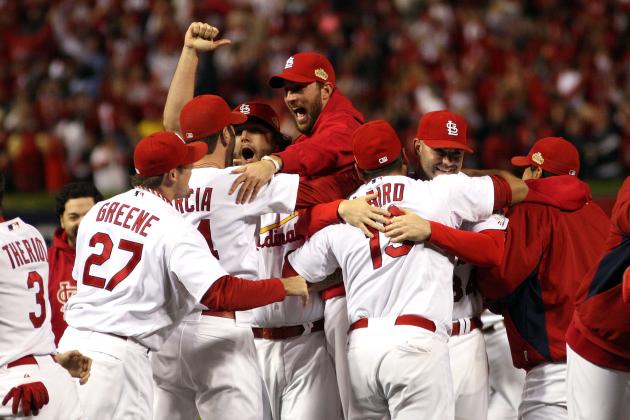 Michael Heiman/Getty Images

NL Central:
St. Louis Cardinals, 93-69
Cincinnati Reds, 84-78
Milwaukee Brewers, 78-84
Pittsburgh Pirates, 75-87
Chicago Cubs, 69-93
Houston Astros, 58-104
This division had the worst offseason possibly ever. Think of the people that made headlines and highlight shows in 2011: Albert Pujols is gone; Prince Fielder is gone; Carlos Zambrano (different kind of headlines) is also gone; Ryan Braun may be suspended.
The Reds could surprise people and challenge, but if reports about Roy Oswalt to the Cardinals are true, that could be the last nail in this coffin.
The Brewers will miss Ryan Braun and Prince Fielder, and they might just finish behind the Pirates, but Braun will be back in June, so I gave them the benefit of the doubt.
The defending champion Cards will be without King Al but will get injured ace Adam Wainwright back. They're still dangerous, but if Lance Berkman can't recreate his 2011 resurgence, then the division might be up for grabs.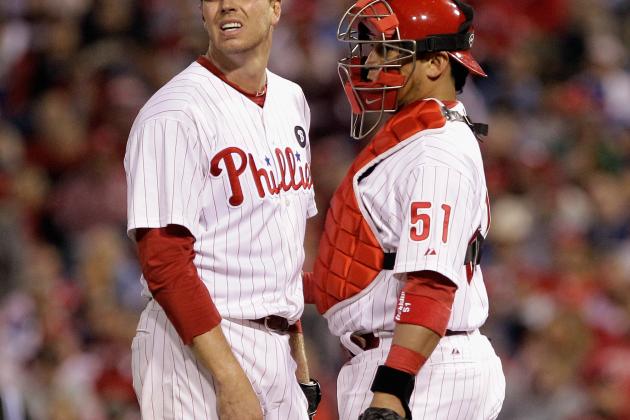 Rob Carr/Getty Images

NL East:
Philadelphia Phillies, 102-60
Washington Nationals, 86-76
Atlanta Braves, 86-76
Miami Marlins, 83-79
New York Mets, 70-92
Washington missed out on Prince Fielder but did get Gio Gonzalez, and that top three with Stephen Strasburg, Jordan Zimmerman and Gonzalez could be underrated and deadly. There's potential in the lineup with Ryan Zimmerman, Michael Morse and Jayson Werth.
Now, if Marlins ace Josh Johnson can give them a full season, and Jose Reyes and Hanley Ramirez behave, the Marlins could be a big surprise as well.
Additionally, we know the Braves have talent. If youngsters Freddie Freeman, Jason Heyward and 2011 disappointment Dan Uggla can put runs on the board, a nasty rotation and bullpen could notch a ton of wins.
I don't see hope in the Mets' near future.
At the end of the day, everyone will be chasing the Phillies, and at least in the regular season, I doubt anyone will catch them.