Kurt Warner: New Reality Show is a Bust in The Making
January 25, 2012

Christian Petersen/Getty Images
Kurt Warner doesn't have an evil bone in his body and has always gone out on the limb to help others. No debate there. He is a standup guy that deserves everything he ever got.
But when you read about his latest reality set to air on the USA Network, I think it's safe to say you won't be watching The Moment. It's an attempt for contestants to get a second chance on doing what they love, like Warner was able to do with football. 
First of all it's on USA, the channel that features shows like Burn Notice and NCIS reruns constantly polluting the airwaves. This is their first stab at reality TV and they've decided to go with a show where contestants aren't even aware they're going to be on the show. The selections will come from secret nominations by close friends and families.
Here is a sample of what to expect courtesy of Foxsports.com:
From race car driving to orchestra conducting to deep sea diving, they will leave behind the comforts of home and leap into a whirlwind of training.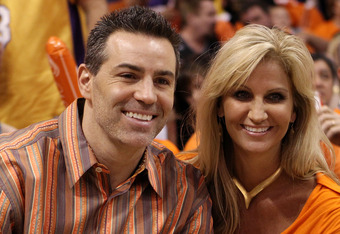 Christian Petersen/Getty Images
At the conclusion of the nine-episode series, the contestants on the show have to decide if they will continue to pursue their ambitions that they've been training for, or give up and go back to their old way of life.
Sounds like a show that should be on after NBC's Biggest Loser or maybe MTV's Made.
Is Warner going to be yelling at the contestant who is vigorously training to become a conductor? Is he going to be handing out advice on how to race a car? The inclusion of Warner in this show really doesn't make much sense to me and it's quite possible that Warner will be nothing more than a figure head that sets up each segment.
It's a generic concept that doesn't bring anything to the table that we haven't already seen a million times on reality TV. Warner is the name attached to this horrible idea and that's too bad. I'd be shocked if the season lasts five episodes, let alone a full season.