Super Bowl 2012: 9 NFL Players You Would Never Want to Watch With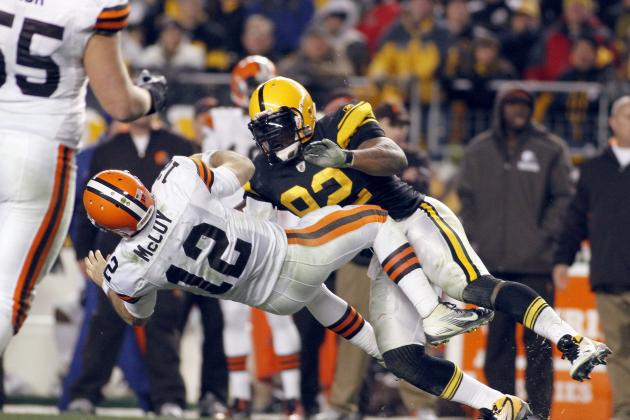 Justin K. Aller/Getty Images

The time has come for us to prepare for one of the biggest parties of the year.
Dips, chili, buffalo wings and other assorted savory treats that would make a nutritionist wince are being planned by tens of millions of people around the country as we get set for Super Bowl XLVI and a potential classic as the New England Patriots and New York Giants get set to continue their recent rivalry.
Besides the foods and beverages, what makes the Super Bowl so much fun is spending the day with friends and family, which is why many feel the first Sunday in February should really be a national holiday.
While we love spending time with people for the big game, we many times get stuck with that one person who you just don't want to be there. Perhaps it's a person who talks over the game believing he's a better coach than either one on the sidelines.
It could be that they make a mess, eat too much or are...a double-dipper!
For these reasons and more, here are nine NFL players you would want nowhere near your upcoming Super Bowl party.
Begin Slideshow

»
We have all had a friend that you love to spend time with but has the tendency to embarrass you in front of the people you're spending time with.
This would be the problem with Stevie Johnson. He seems nice in person, is well spoken and quite eloquent. Your friends would all believe he's a pretty good guy...until he says or does something so obnoxious that it's bound to offend everyone attending the party.
Talk about a buzz kill.
Johnson may be someone you want over to play some Madden on your PS3, but you just can't trust him in social settings.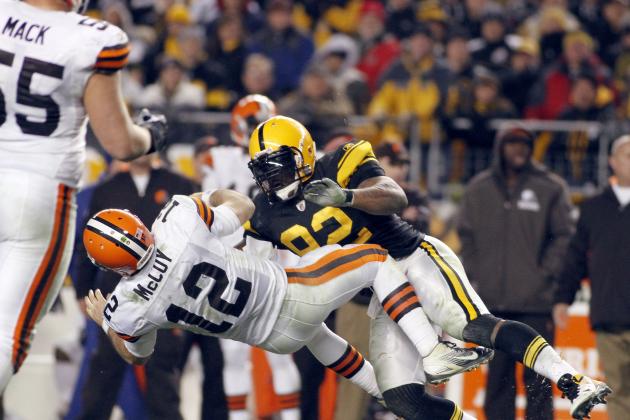 Justin K. Aller/Getty Images

We all know someone who we have spent time with and can often be quiet and docile. But say something remotely wrong, and they fly off the handle.
That's the fear with James Harrison. One second you're having fun and watching the Super Bowl, but one ill-timed joke later, and the guy is coming at you head first looking to put you on the ground—perhaps permanently.
Do you really want to watch the big game living in fear knowing that one wrong move could leave you writhing in pain and needing a neurologist?
This guy may be even scarier than Harrison.
Suh seems like a gentle giant off the field, but on it, the guy is a monster who looks willing to do just about anything to destroy his opponent, whether it's ripping off helmets or stomping on linemen.
Your party may seem OK with Suh. I'm sure he can carry a good conversation and may even cook a mean pulled pork. But once that game kicks off, you will have to watch your back and hope he doesn't get too emotionally involved in the game.
The problem is if he does, you and the room you're watching in may never be the same.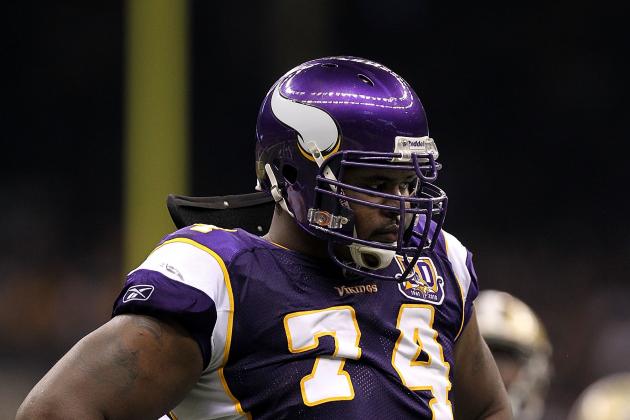 Ronald Martinez/Getty Images

Ever have a guest that comes to the kitchen and eats up half of your spread before your other friends even have a chance to eat?
That could be the problem if McKinnie comes to your place. The guy is huge, at 6'8" and 345 pounds. In fact, he's one of the largest men currently in the NFL.
If you do bring him over, you better double up on the food.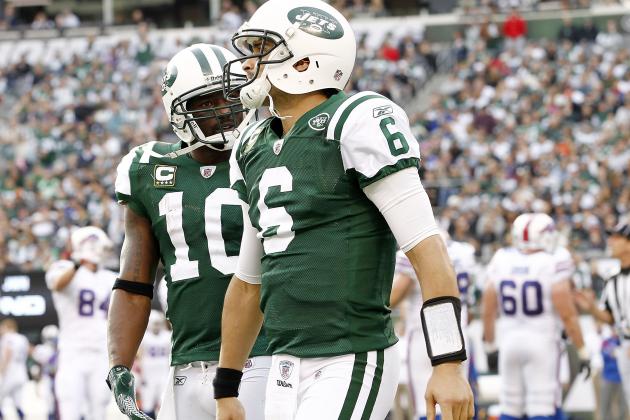 Jeff Zelevansky/Getty Images

I think we've all had to deal with someone who watches a game and tells you about 147 times in that three-and-a-half-hour span that he knows more than the coaches, refs, players and announcers.
What's worse, the guy won't shut up during the game.
If you bring over Santonio Holmes, you can expect to deal with this from the moment he walks in the door, because don't you know? Santonio Holmes knows it all.
By about the end of the first quarter and appetizers, you're going to wish you never invited him over to your place—except you still have three quarters of misery to go.
You see him nagging Mark Sanchez? That could be you.
Be smart, say no to Santonio when he asks to come over.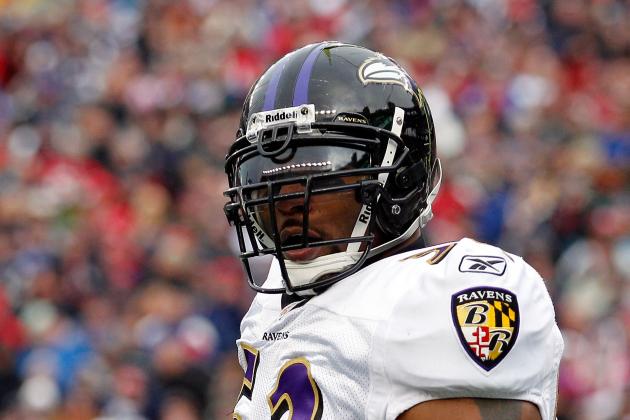 Rob Carr/Getty Images

There are times you bring over a friend to watch a football game that just takes the whole experience too seriously.
You bring over food and some games like Settlers of Catan, you make side bets for the game and you even pay attention to the commercials.
But not this one friend of yours. He or she is tuned in to every play and if there is a big play, they will scream and holler to the point the room begins to shake.
Have you had someone like that at your place for football? I sure have.
And that's what will happen in bringing Ray Lewis over. He isn't a bad person at all and will even give you a good lesson about the game of football. But once the game kicks off, you can forget having any meaningful conversation with him.
Lastly, you better not distract him, or he's likely to give you the Ndamukong Suh treatment.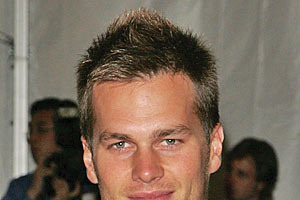 Do you have a friend that no matter what they do, it's absolutely perfect? It could be how they look, how they dress, the way they act with your friends and what they've accomplished in life.
Heck, even the way they put their food on their plate and eat it is just so darn perfect.
Their perfection at times can get downright nauseating, to the point you just want to "accidentally" drop some nice, messy food on them.
This will be the problem if Tom Brady comes over. From the hair to the Hollywood smile, his lingerie model wife to the knowledge he has of the game, Tom Brady is the perfect man's man; someone everyone wishes they could be.
You may be awestruck at this greatness at first, but give it about two hours and you're going to hate yourself as much as you hate him.
Do you want those feelings of anger, envy and jealousy to ruin your party?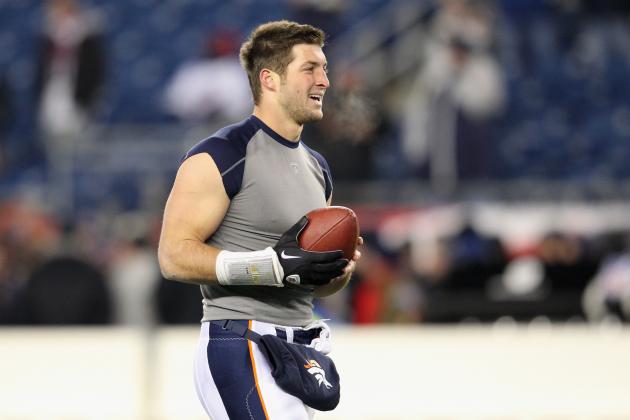 Jim Rogash/Getty Images

Speaking of perfect, do we really need to get into specifics with this guy?
Tom Brady's perfection could sometimes be confused as arrogance. With Tim Tebow, that's not the case.
You may think you have a lot of friends and you're bringing them together for your party.
But give Tim Tebow 30 minutes and you're going to be left alone watching the game while everyone at your party is standing awestruck at every single word that comes out of Tebow's mouth.
That's everyone except for your one obnoxious friend that's going to try to prove he can get Tebow angry or flustered. And when that fails, everyone's going to be upset with him, arguments will ensue and your happy Super Bowl party is going to turn into the type of drama-filled scene you'd see at a high school gathering.
Just avoid it all and don't let Tebow get within 50 feet of your place.
We've all had a friend that means well, but no matter what they do, they manage to make a mess of things.
Bringing Kyle Williams over is one risky proposition.
He'd be a great friend and team player for your party. He'd help you cook, set up all the plates and silverware, would make sure the rooms are clean and that new surround sound you bought is working perfectly.
But when it's time to bring the chili dip into the room on your beautiful white carpet...that's when disaster happens.
Williams, not noticing there's a shoe on the floor, trips, fumbles the chili dip and all of a sudden you're spending hundreds of dollars on the carpet cleaners coming over next Monday.
Do yourself a favor: If you're going to be chancy and invite Kyle Williams, just have him handle the celery sticks.