Kristin Cavallari Pregnant: Jay Cutler vs. Tony Romo in Newly Expecting QBs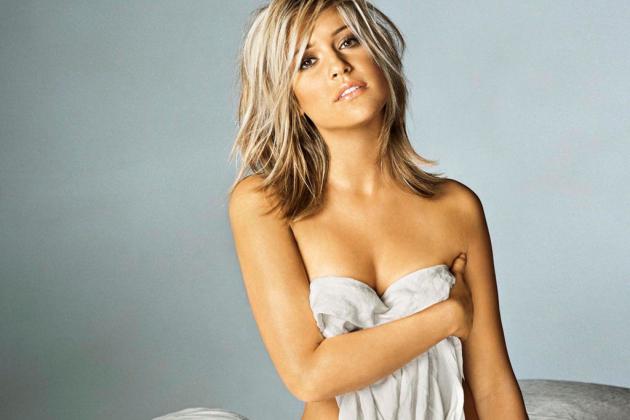 It's been reported by multiple news outlets that Bears quarterback Jay Cutler's fiance, reality star Kristin Cavallari, is pregnant with the couple's first child. The couple are reportedly "thrilled" about the new addition to their growing family.
You might recall that Cutler isn't the only high-profile quarterback expecting a child. Cowboys QB Tony Romo and his beauty queen wife, Candice Crawford, are also expecting.
Obviously, this whole thing is no coincidence, which means that (in my own mind) these two are battling it out to see who is the hottest couple. Let's just break it down right now and settle this once and for all.
Begin Slideshow

»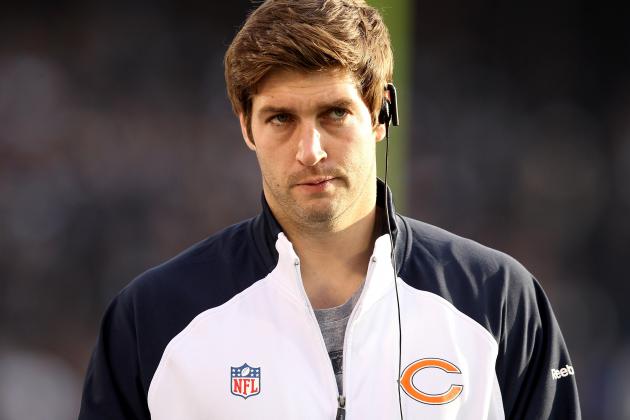 Ezra Shaw/Getty Images

Jay Cutler definitely cleans up well; his photos in Michigan Avenue magazine were actually pretty hot. A little douchey, but hot. Unfortunately, this is the stark reality of what Jay looks like day-to-day.
Ronald Martinez/Getty Images

Tony Romo has All-American, frat boy, good looks. He cleans up well for red carpet events and photo shoots, but he's actually pretty adorable in his everyday life as well.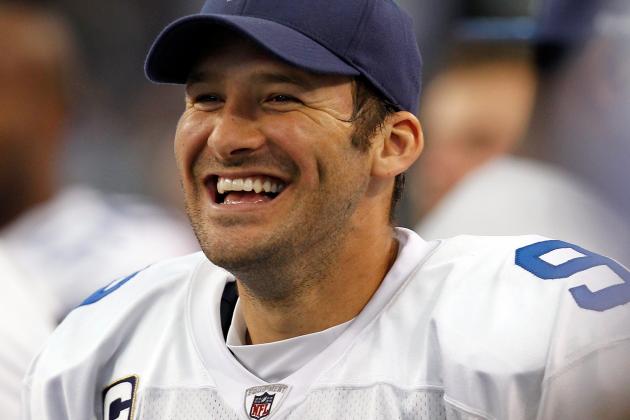 Tom Pennington/Getty Images

Definitely Romo. He's only marginally more attractive than Cutler, but it's his killer smile that pushes him way over the top. Have you ever seen Jay Cutler smile?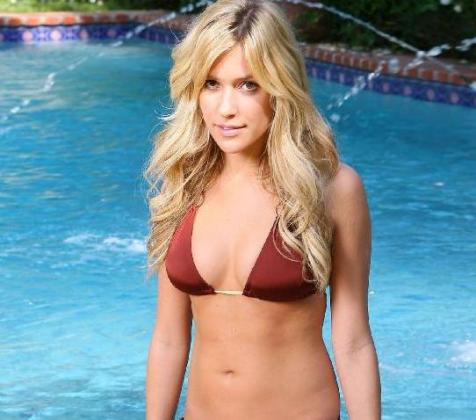 Reality star Kristin Cavallari is a beautiful blonde who has made her way through life mostly on her looks, and her looks have brought her a pretty long way.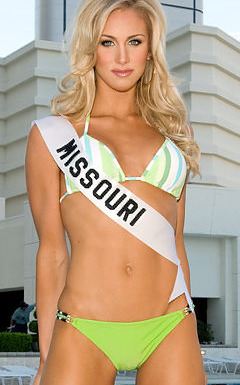 Former beauty queen Candice Crawford has also built her career on being a beautiful blonde. Obviously, it's a pretty good strategy.
This one is kind of a tossup. They're both fit, beautiful, blonde and they have almost the same exact build! Going to give the advantage to Kristin, just because we've all seen more of her. A lot more.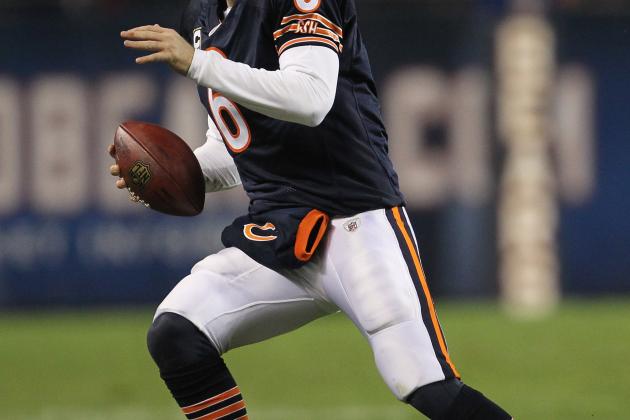 Jonathan Daniel/Getty Images

Coming out of Vanderbilt, Cutler entered the NFL Draft as a prospect with 45 starts under his belt, and most importantly, the size and arm strength to be successful at the next level.
In fact, he has one of the strongest arms in the NFL, and despite his big frame, is deceptively athletic; and though he'll never fool you as dual-threat, he's surprisingly mobile.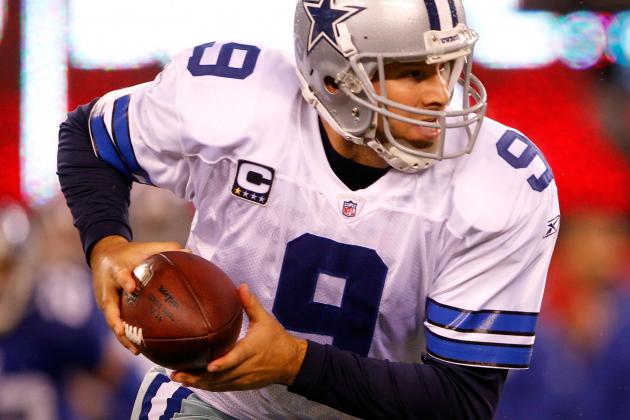 Rich Schultz/Getty Images

Unlike Cutler, Eastern Illinois quarterback Tony Romo was unheralded and went undrafted in 2003. Signed as a rookie free agent by the Dallas Cowboys, Romo finally got his shot to start in 2006 and quickly became a star.
Similar in size to Cutler, Romo is known for his ability to scramble outside the pocket to avoid pressure and extend plays.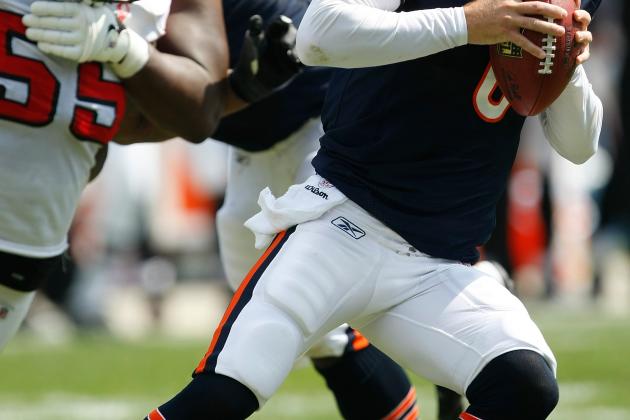 Scott Boehm/Getty Images

This match-up was almost even, but in the end, the verdict goes to Cutler. Not only does he have a cannon for an arm, but Cutler has run for 883 yards in six seasons with a 4.0 yard average, compared to Romo's 459 yards and 2.9 average. And this is after being diagnosed with Type I diabetes.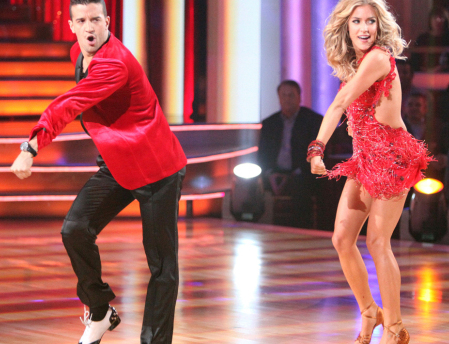 Kristin got her start on the MTV reality show Laguna Beach, and since then, has been working as an actress and model and proved she could dance on ABC's Dancing with the Stars.
She hasn't exactly made it big in Hollywood yet, but she's managed to stay in the spotlight and find regular work in the six years since the show went off the air.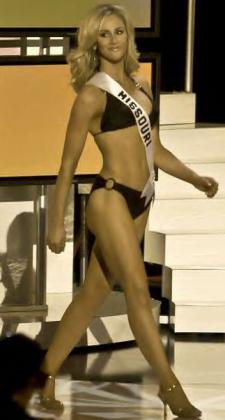 Candice is a former Miss Missouri who was once enrolled at the University of Missouri, where she may or may not have graduated from. Candice was arrested for underage drinking in 2007, and she worked periodically as a sports reporter before meeting Tony Romo in 2009.
She hasn't really done anything since then besides get married, and pregnant.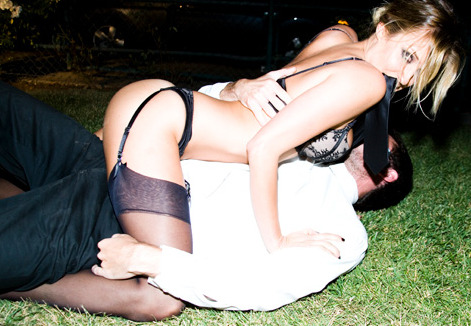 Kristin definitely has the advantage. She's career driven and fairly successful, given where she got her start. Something tells me marriage and children aren't going to send her into retirement.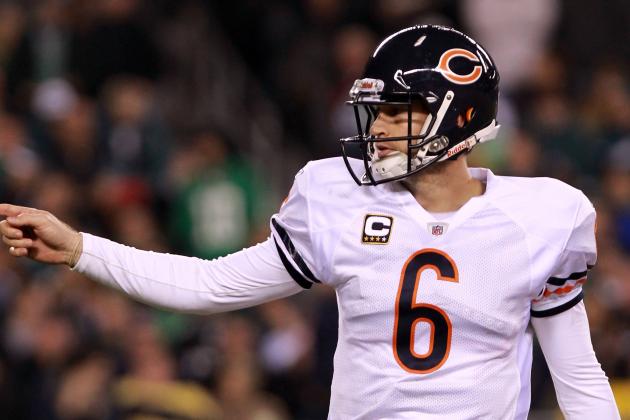 Nick Laham/Getty Images

In 78 starts with the Denver Broncos and the Chicago Bears, Cutler has thrown for 18,283 yards, 117 touchdowns and 86 interceptions. He's also been sacked 161 times and lost 24 fumbles.
His career passer rating is 85.7, and he's been named to the Pro Bowl once.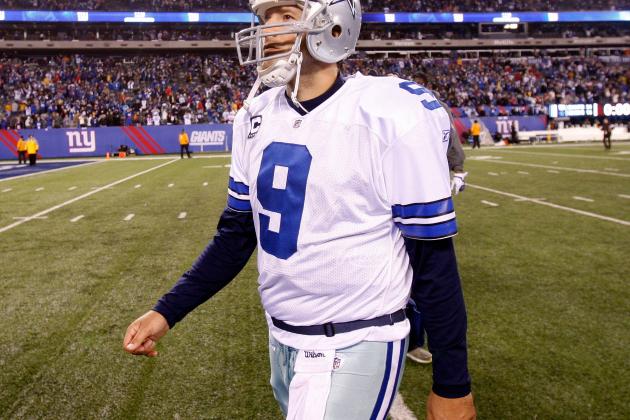 Rich Schultz/Getty Images

In 77 starts with the Dallas Cowboys, Romo has thrown for 20,834 yards, 149 touchdowns and 72 interceptions. He's been sacked 142 times and lost 19 fumbles.
His career passer rating is 102.5, and he's a three-time Pro-Bowler.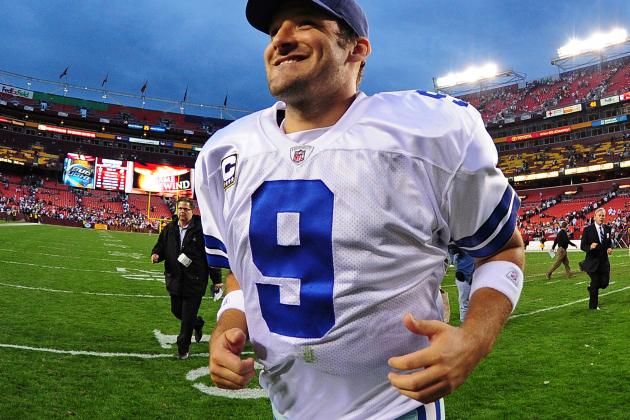 Scott Cunningham/Getty Images

Though both quarterbacks have wallowed in postseason futility (Romo is 1-3 in the playoffs and Cutler is 1-1), Romo bests Cutler in every statistical category over a similar career span.
Most importantly, Romo is 48-33 as a starter versus Cutler's 42-38 record.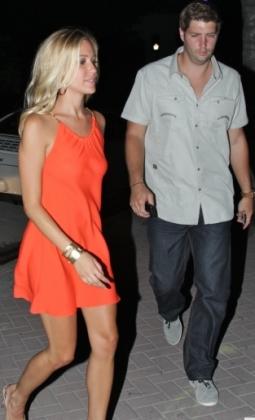 Photo via CELEBUZZ
Nobody would ever make the argument that Jay Cutler is the most likable guy in the NFL. Cutler doesn't necessarily seem like a bad guy; he just has a face that suggests he'd rather be anywhere in the entire world than where he is at any given moment.
It's probably not his fault, that's just how he looks…but he drags down the overall likability of Kristin.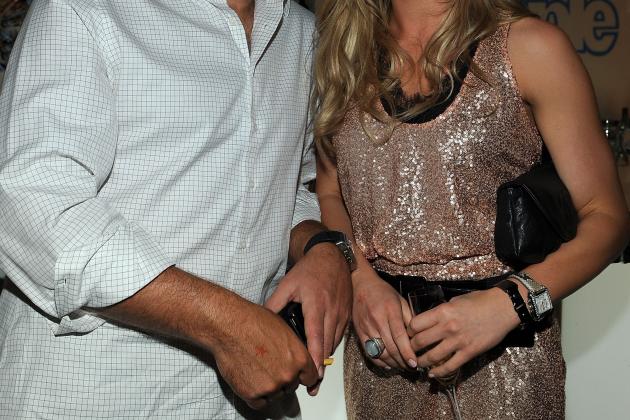 Larry Busacca/Getty Images

Tony Romo, on the other hand, seems like a pretty cool guy to be around. He's usually smiling and almost always looks happy to be somewhere, unless it's MetLife Stadium.
Candice only improves his likability; the mega-watt beauty queen smile is very inviting.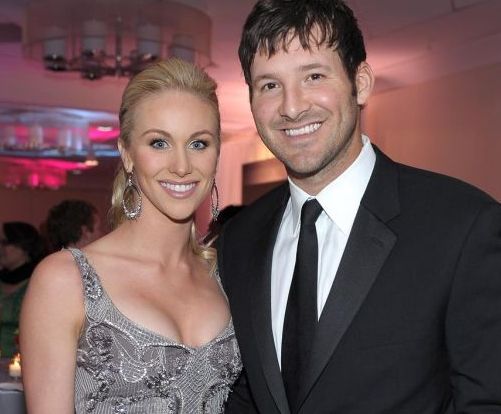 Tony and Candice, in a landslide. They seem friendly, sociable and approachable. Jay Cutler usually looks like he wants to hit someone or take a nap…or hit someone, then take a nap.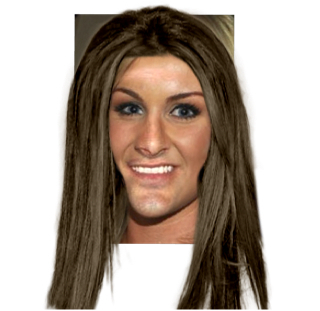 Looks like they're both having girls! Little girl Romo is much more attractive than little girl Cutler.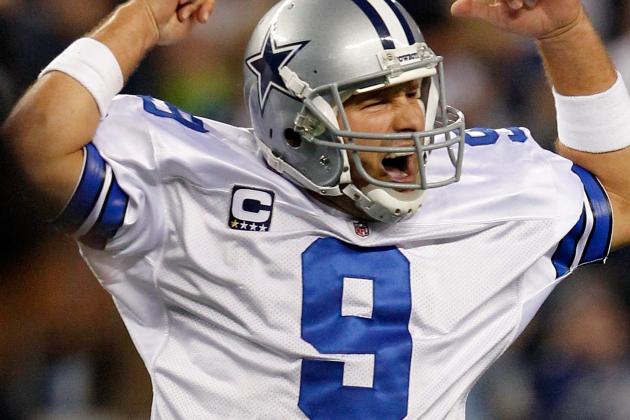 Tom Pennington/Getty Images

Yay! He might not ever win a Super Bowl, or even make the playoffs again, but he and Candice are definitely a hotter couple than Jay and Kristin, edging them out 4-3. The couple can contact me for their prizes.