Ravens vs Patriots: 4 Players and Coaches Who Simply Choked in AFC Championship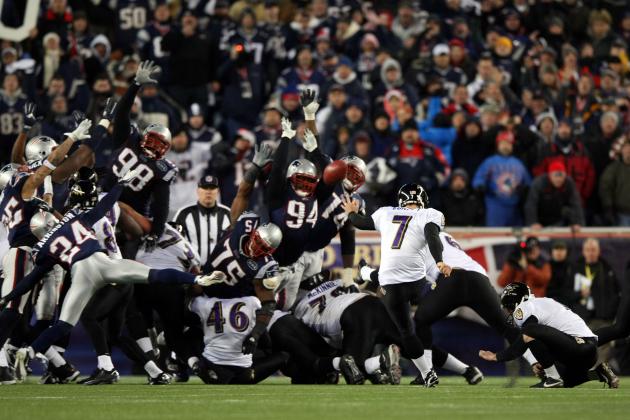 Elsa/Getty Images

The term "choked" is always a tough one to define, but it seems to come up in every big game in the NFL.
Sometimes it is plain to see, but other times it can be the difference between a great player having an average game when his team needed an extraordinary one.
Coaching can be even harder as hindsight is always 20/20 in terms of going for it, taking a knee or deciding not to kick the field goal. Mike Smith in Atlanta can tell you that people who never take a snap on the field can have a huge impact on a game's outcome.
Here are the four players and coaches who fall into the realm of "choking" in this year's AFC Championship won by New England.
Begin Slideshow

»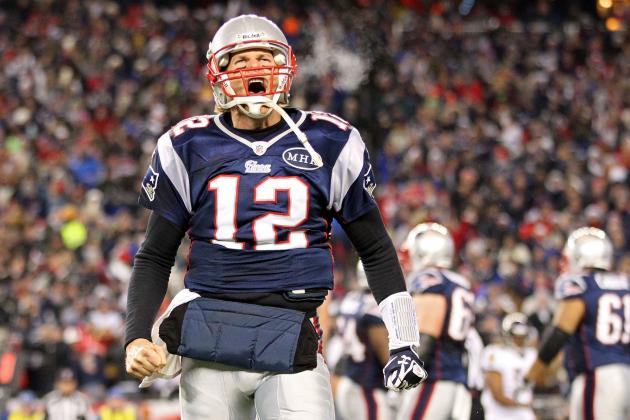 Jim Rogash/Getty Images

Tom Brady may be going to his fifth Super Bowl, but it is more a gift than anything.
Even though Brady didn't do anything overtly to lose the game for the Patriots, he also didn't deliver the kind of high-caliber performance that he is known for in the playoffs.
Any game that Brady fills up the stat line with interceptions as opposed to touchdowns is a choke on his part, and he will be the first to tell you that.
However, his gutsy goal-line dive was the difference in the game, and for that he will have a chance to win his fourth Super Bowl.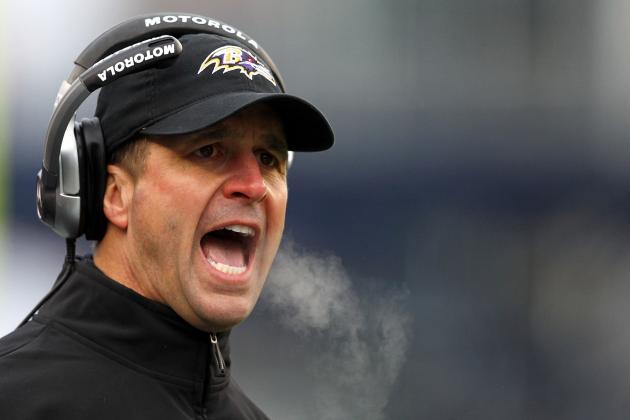 Al Bello/Getty Images

The devision not to kick the long field goal on 4th-and-6 seems like a good one now by John Harbaugh considering the way that the game ended, but the play that he allowed to be called in place of it was atrocious.
Cam Cameron allowed Flacco to be hung out to dry with a poor play call that gave him no check down underneath and did nothing to misdirect the defense.
Would Cundiff have actually made the field goal that he was supposed to miss from 51? Who knows, but one thing's for sure is that Cameron and Harbaugh did not give Flacco or Ray Rice a chance to convert when their team needed it the most.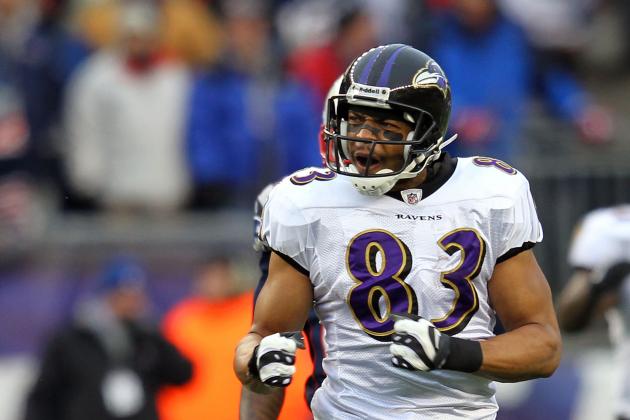 Jim Rogash/Getty Images

If Lee Evans holds onto that ball, then Cundiff never attempts the field goal and the Ravens are Super Bowl-bound.
Joe Flacco dropped the perfect pass into Evans' arms, and he simply broke concentration and let the ball get knocked away.
It's hard to blame Evans totally since he basically was invisible all season long until now and had no practice this entire season in true game pressure situations, but he is a veteran and should have hauled that one in.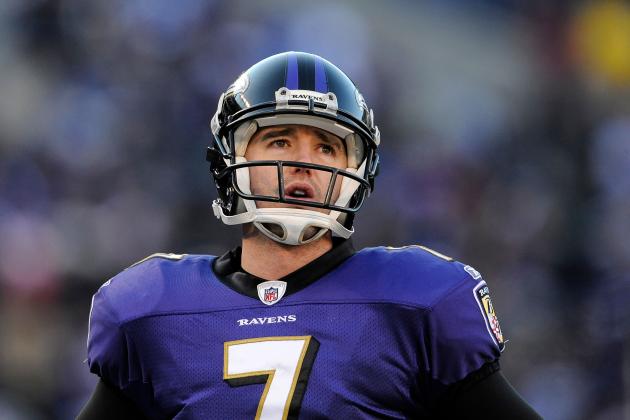 Patrick McDermott/Getty Images

Kickers know what they sign up for when they take the job, and this is a situation where his team had the game at least tied and possibly won in the overtime period.
Cundiff makes those field goals on a daily basis in practice without even thinking, but the addition of pressure and magnitude caused the definition of choking. Cundiff makes that kick nine times out of 10, but this 10th attempt happened to keep Baltimore out of the Super Bowl.