Victor Martinez Injury: What Does Loss of Stud Mean for Tigers, AL Central?
January 17, 2012

Harry How/Getty Images
The Tigers roster took a big hit this offseason as their DH Victor Martinez may have a serious knee injury.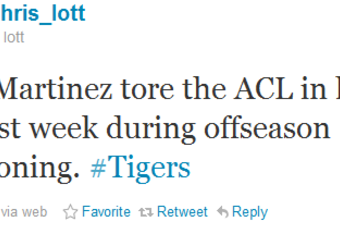 Chris Lott tweeted some news on how the injury occurred.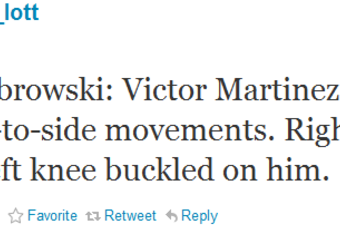 A torn ACL would almost certainly mean a missed season for Martinez. This would be a huge blow to the Tigers lineup.
What it Means
This means the Tigers are going to have to fill the hole of a .330 hitter. This could force them to extend themselves into the free agent market, or try and swing a trade. If they want to return to the postseason they have to replace his production somehow. 
The free agent market is definitely winding down, but there is one huge name out there: Prince Fielder.
This injury may not be enough to force the Tigers to open their pocketbook to this degree, but this is the only free agent available capable of replacing Martinez's production. 
The loss of Martinez may also give the rest of the AL Central new confidence. Teams like the Indians or White Sox may now feel an extra sense of urgency now that their division just got a little more winnable. 
What's Next
The Tigers are still hopeful this injury may not be as bad as the initial report.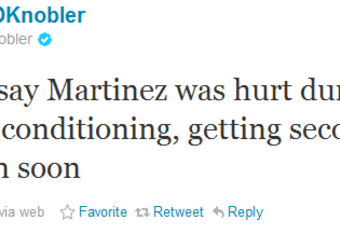 It is not likely that the second diagnoses will be different than the first. The Tigers likely aren't waiting for the second report to come back before they start discussing their options. Look for them to make a quick and aggressive play to replace Martinez.